Intercity Train Selfie
Good freakn Morning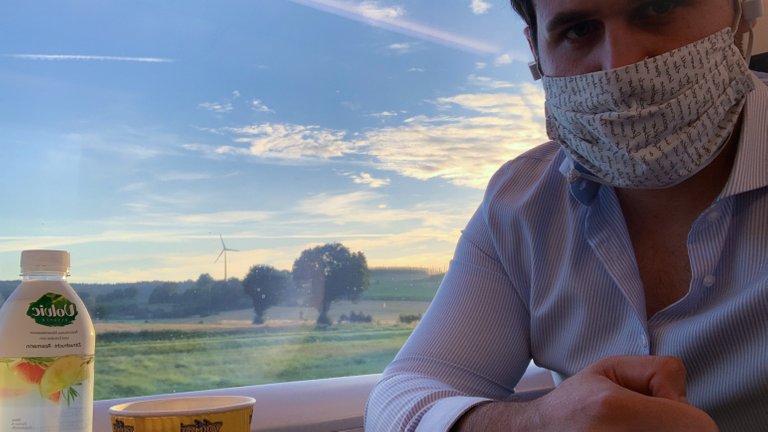 Today, I started my day at 3:50am, to get everything in. But my plans are reaching beyond today, I'll be cruising across Germany for solid 2 days - full dayZ - not pussy days of a few hours. And since I really hate travel 🧳 blogging/vlogging, I need to get over myself and try to do exactly that.
The reason is very simple. I want others to join HIVE for blogging, therefor it is me who should be leading as a role model.
In that spirit let me share my morning train wisdom with you: Facemasks suxx.
They suxx PERIOD
Everyone is constantly touching his or her face and nobody is keeping it on all the time. Why do we still wear them, is there real evidence for these 'community masks' to have any positiv effect? I can tell you, 2 Hours in a Train with this masks on and everyone starts feeling real sick. What a shame...
So this is my initial Post via eSteem, maybe I can efficiently alter it later with updates.
ByTheWay, if you play Splinterlands check out this one:

———— 6:30am
Just reached my first destination, but I'll have to wait until 8:00 for them to get ready. Time for Coffee Nr.2 after 135miles then. That's a really bad habit of mine, coffee against boredom... super unhealthy -.-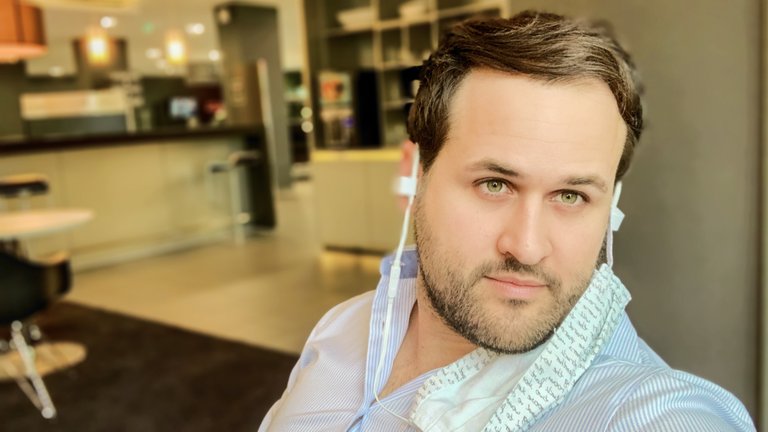 My face really looks puffy at the moment, I should consider changing my diet - a lot.
————Manni 7:30am
~An hour later I could finally pick up the car and head on to my next destination. It was Mannheim in the South/West of Germany and the freakn Traffic was Hell on Earth. I lost like 3hours to stop and go and I broke like 90% of my footage because of bad settings. I created 'Live Photos' .mov data, totally useless to peakd.com/Hive.blog.
But this one came out pretty well. The Mercedes GLC350e that I drove, at a gas station near Stuttgart.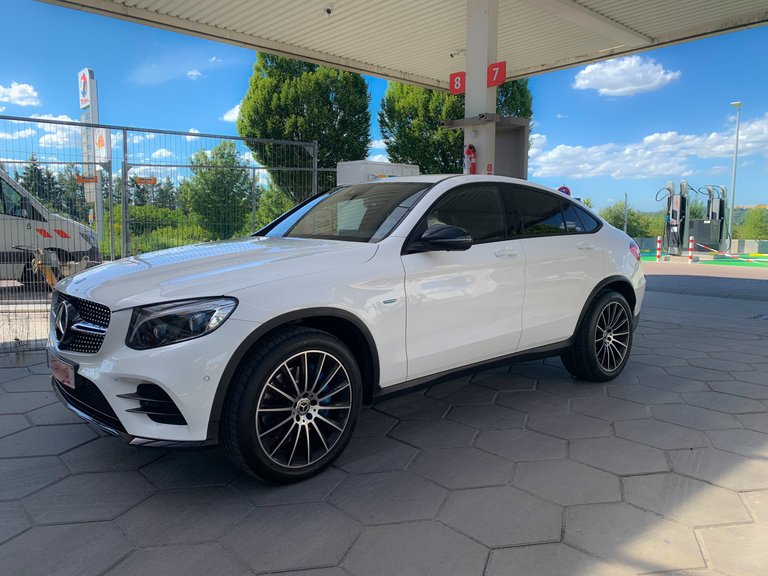 (had to blur the plates o.c. FotoFix Mobile)
The whole Route until tomorrow night has 1600miles and 4 Meeting Points, it looks like this:

I already feel the drill, but the biggest part is still ahead of me, so I'll just keep going. At the very moment, I'll take a break to shower and switch into new clothes, write this down and then start heading towards Hamburg. I already switched the car again into a V-Klasse MarcoPolo and I want to be there before 8:00am so I ain't got time to waste.
Here is what I need to most at the moment:
Empty Roads, good that it's night
Good Sound, can handle that
A Haircut.... .... ... well well well...
If you read this and you're anywhere close to Hamburg, feel free to reach out!
| | |
| --- | --- |
| | Just KEEP going |
————Manni Over&Out 10:30pm