A random stranger who I met via reddit sent me a box of various pens so I could experiment with my art. Within the box I found this beautiful white pen and decided to embark upon my largest project to eventually turn into poster prints to sell. The paper is 22"x28".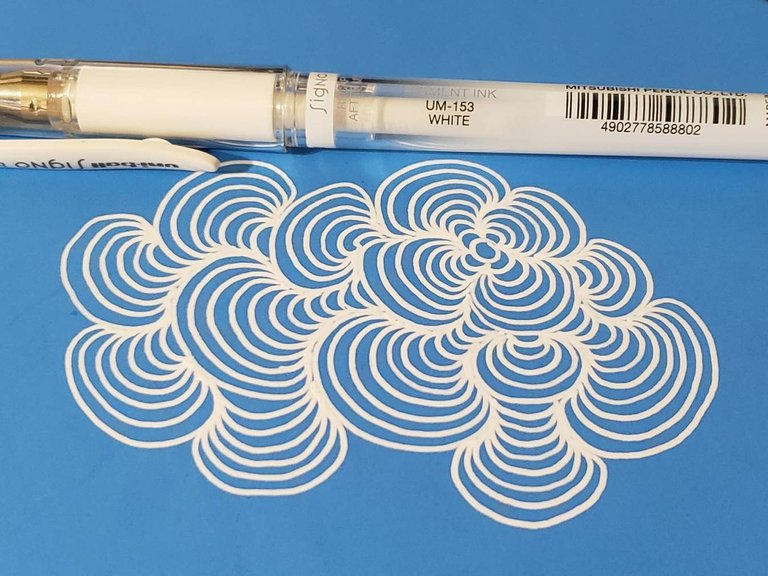 I have discovered that this new pen forces me to go much slower to ensure a consistent ink delivery. Also, I am unable to put my arm over any areas where the ink has been applied even if it is dry. So, this forces me to draw the curves backwards from what I am used to doing. Reducing speed and going in reverse really impacts my hand control, which has really increased the difficulty for me. Additionally, this paper picks up oil from my skin (as I have found out the hard way) so I now wear long sleeves and nitrile gloves to prevent skin contact.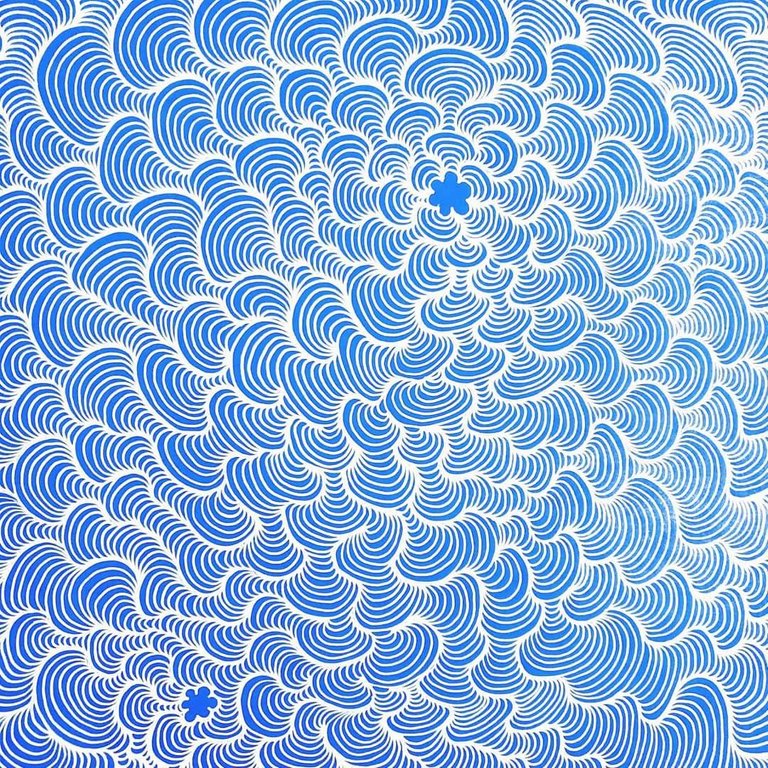 Embarking upon this project has really made me feel vulnerable as an artist whose small reputation has been built upon producing art with clean, smooth, consistent lines. However, it is for this reason that I chose to take on this challenge. My hope is that it will greatly improve my hand control over the length of the project as it forces me to work in angles that do not feel natural for me. I look forward to how it may turn out. I also pray I dont mess it up!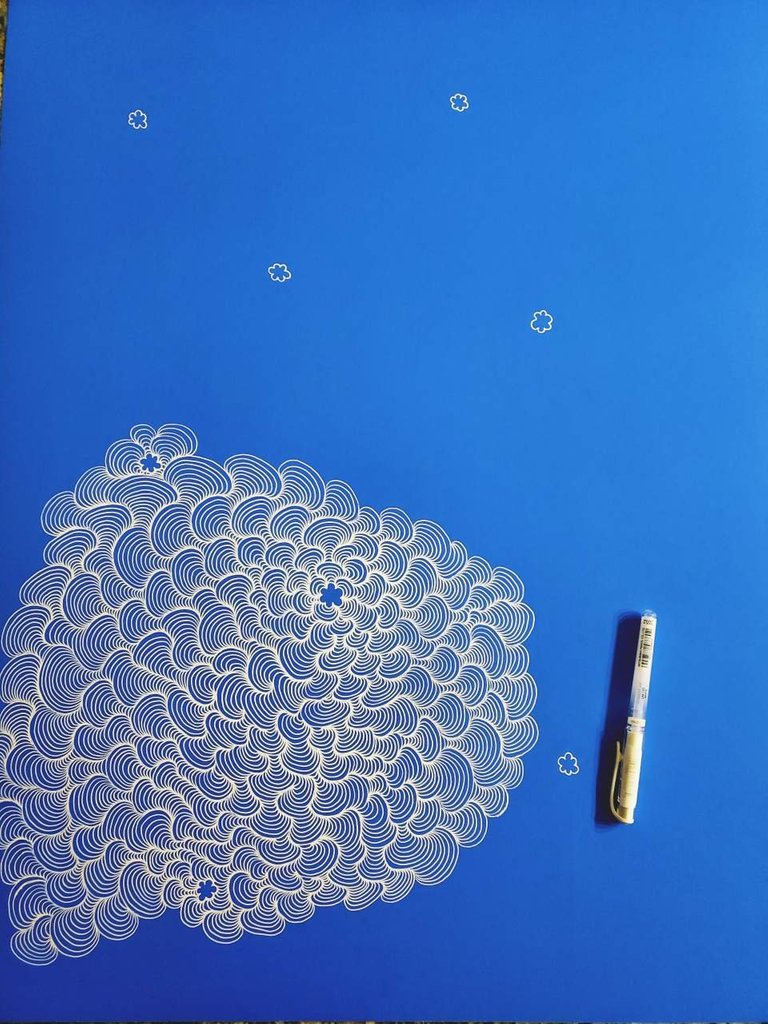 (Above is the first 6 hours of work and the completely emptied ink of this pen.. I am going to be needing more..)
Thanks to all those who read my posts and follow my journey! I am grateful that I found Steem because it allows me to post in a way that allows me to detail the story behind the art.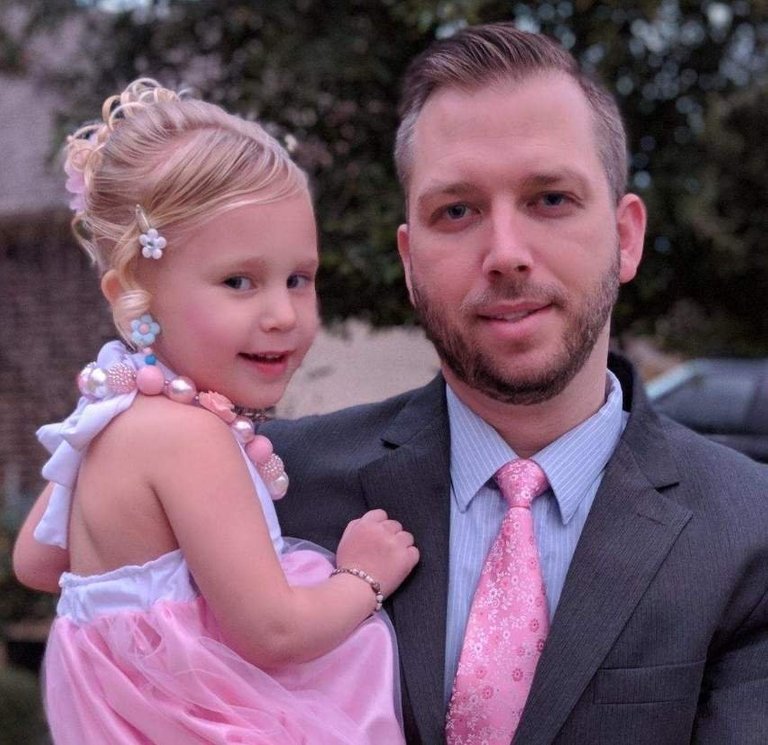 (A picture of me and my biggest supporter of my art)
Posted using Partiko Android