A warm greeting and a warm hug to the organizers, sponsors and all who participate in the contest 63 this week. It is a contest created by @thedarkhorse and organized by @pifc. A big hello to the sponsors and judges who will choose your publication and featured bloggers. To be winners of an SBI action, this week's judges are: @trincowski, @lynncoyle1, @thedarkhorse and @viking-ventures.
Lately, I have not been active on the platform, unfortunately due to Internet problems and, also, with many studies, I will not lie to them. But back to this wonderful contest, I had not participated in two contests that have already happened, but here I am back.
and never give up those people who lose hope who will achieve nothing who thinks that nothing will turn out well. I tell them not to give up and keep going and have faith. A lot of faith that everything can be achieved. There is a saying of God that says to help yourself that I will help you to have faith in God and fulfill your goals.
I would like to invite everyone reading this post to Pimp Your Post. It is a great help that allows you to promote one of your own messages to participate in this great contest.
Congratulations to all the people who participated in week 62. I do everything I can to support the contest and present good blogs.
The sponsors are: @bengy, @andrewharland, @roleerob, @stever82, @thedarkhorse
Rules:
Curation Style Post that highlights your 2 featured blog posts.
Link to the high quality undervalued (less then $2 earnings at time of featuring) blog posts in your curation post. Keep in mind that many will follow this link and upvote so pick a post that isn't close to payout!
Include a link to this contest in your entry post
The 2 bloggers you curate need to be rank 65 or below
You need to comment on this post with a link to your post, this is how we track everything
You must Upvote and Comment on the posts you are featuring
👉👉Clarification for Quality Required for valid Entry👈👈
We are looking for Quality Original Content and that post spells out what that means. If you are new please read it.
No less then 200 words of original written content. So a single photo is fine as long as there is 200 words with it. 200 words is about 12 lines of content.
** Art posts that show at least 3 steps of progression will not need to have 200 words of content, but still attempt to explain their art. Please use some common sense here.
Posts from Parley and dmania are not acceptable.
Blooger Nº1 @stefaniaveliz (57)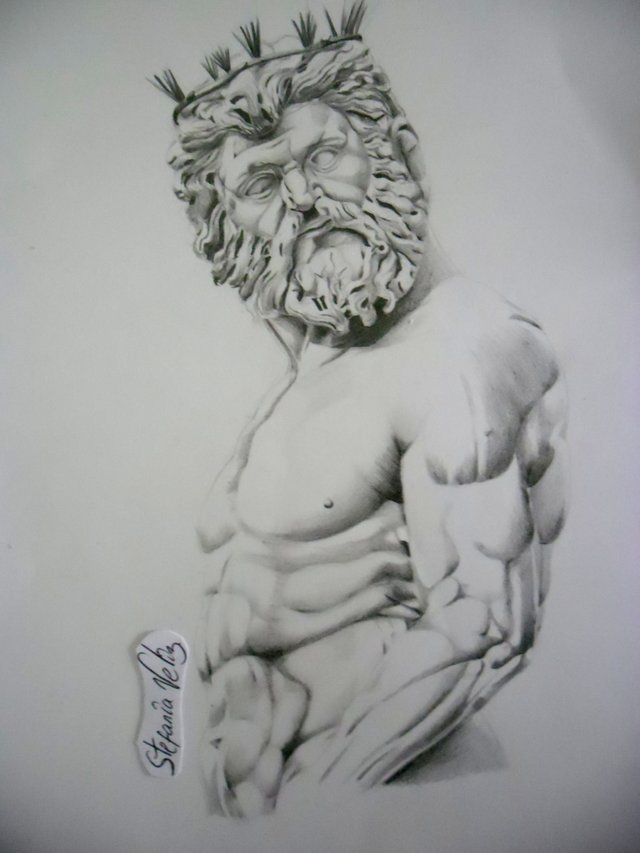 @stefaniaveliz is an artist of the realistic style in the drawing is Venezuelan joined steemit in August 2018
This wonderful drawing is from a sculpture by Hades Sculpture is an artistic discipline that consists in the creation of figures from actions such as carving or carving different materials. and she managed only with the pencil to achieve those great shadows
I hope you visit and give great support to his drawings.
At the time of publication it has $ 0.71 and 77 Votes
Blogger Nº2 @kevmcc (63)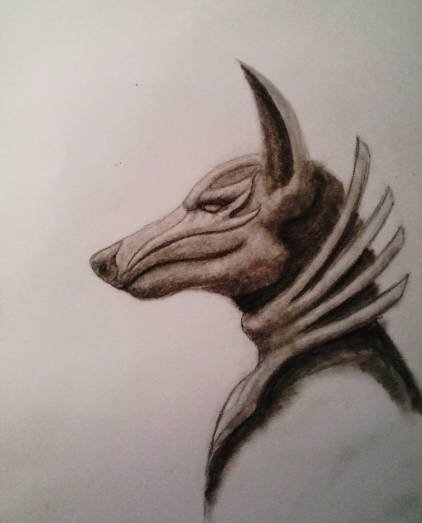 @kevmcc is an artist his style is unique and he makes excellent drawings in black and gray he joined the community in November 2017
this drawing is of the great anubis Greek name of the guardian of the tombs associated with death and life after this in the religion of Ancient Egypt
I hope you visit and give great support to his drawings.
At the time of publication it has $ 0.16 and 50 Votes
A cordial greeting to all those who are part of the pay it forward contest, are invited to participate in week 63, come and participate.
May God bless this community.