Hi Steemians

I love this little flower.
It was growing beside the road
so I stopped and made some photos :)
I love the fresh yellow and the hundreds of stamen :)
Almost like a magic wand.
Its hard to get all the stamens in focus
but I am pleased how it turned out.
One day I will pick one and take it home
and make a stacked photo.
But not right now
we are having a very long heat wave
and most plants dried up.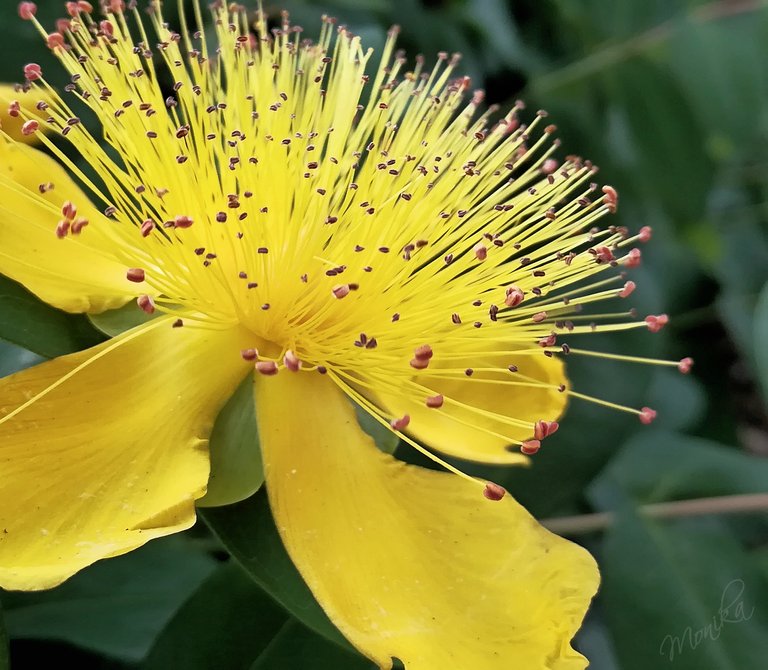 Thank's to @kalemandra for starting this wonderful challenge.
Thanks to @sardart and @adrianobalan for creating @petals and the #petals contests.
Check the link with the rules for the #petals contests here.



Photo is 100 % own work, taken with a Panasonic FZ1000.
For macro photos, I used the Raynox 250.
Some photos can be taken with my Huawei P10 Lite Phone.
Thank you for taking a look at my photos, have a great day !
If you enjoyed my post I would be happy with an upvote / resteem as a token of your appreciation :)
If you have some feed back for me, please tell because I love to learn and get better :)
Greetings Monika :)