Stagnant token ratio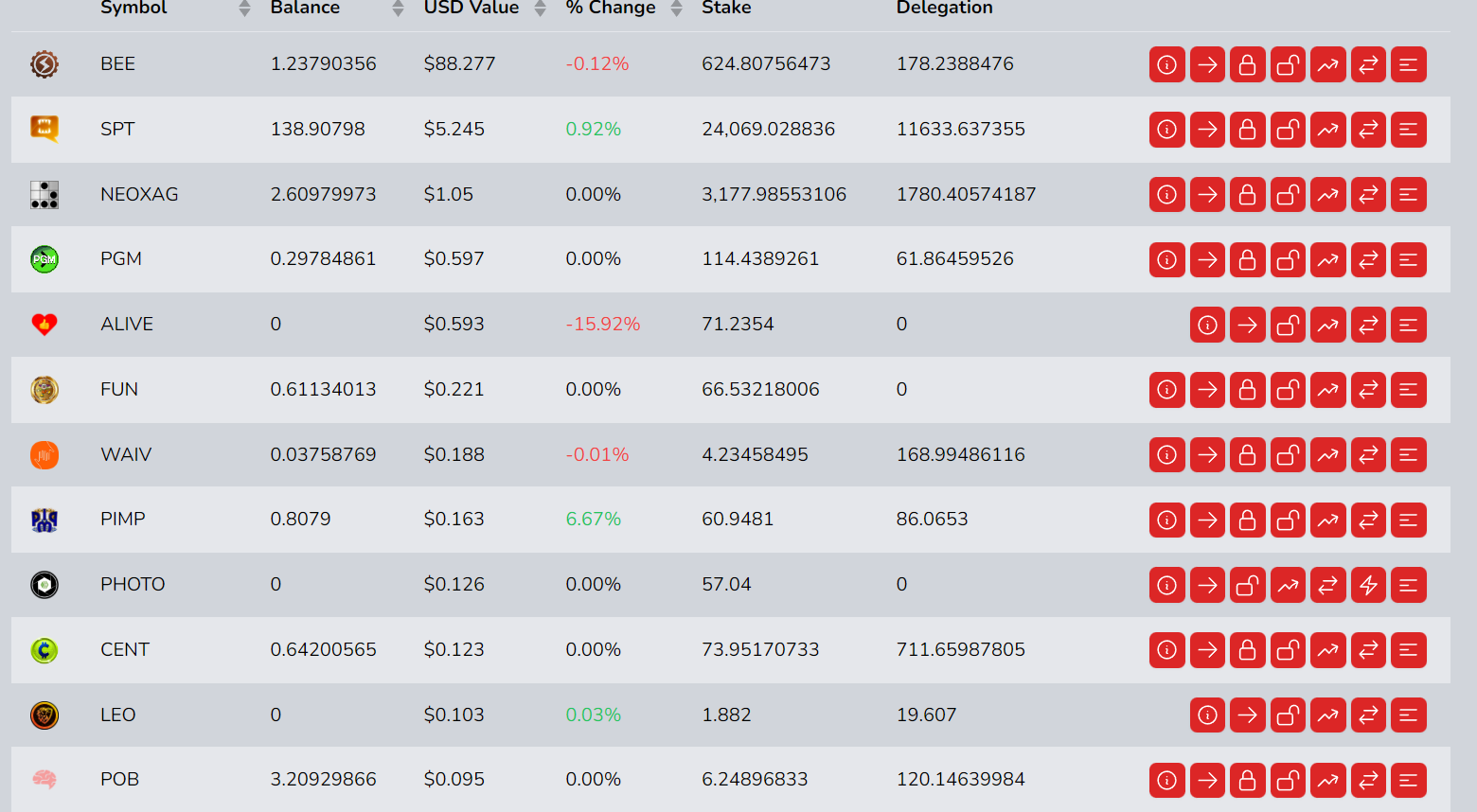 important tags:
hive-engine, pop, spt, alive, cent, pgm, pimp, leo, neoxian, fun, waiv, oneup, lolz
These are the tags to put in your posts to earn the token, but put them according to the rules of each community, because if you put the spt tag and don't talk about the game, they can give you negative votes.
Rules of participation
Add a comment to this post if you want to participate. and the quantity to delegate
Follow me so you don't miss any update
You don't have to vote for this post, but if you do, it's appreciated.
Distribution of votes according to delegation
5 - hp vote 7.5%
10 - hp vote 15%
20 - hp vote 25%
200 - hp vote 40%
500 - hp vote 55%
800 - hp vote 85%
delegate token
Bee 10 voto 7.5%
Bee 20 voto 10%
Bee 50 voto 15%
Bee 200 voto 40%
Bee 500 voto 60%
Bee 800 voto 90%
Put only the bee token because it is more comparable with hp to put the other tokens, you would have to put very large amounts, but if someone is interested in another token, leave a comment and I will tell you the amount
Users who are participating in this project
Weekly raffle for project users
I will raffle among the members of the 10 cent project. And remember to put the tags of the tokens that I have to win them in the cure