Today I've filled up my form for TESDA NC II (Electronics) I was invited by a councilor here in our community to join this Free Schoolarship Program of TESDA I didn't hesitate to grab this opportunity since this is applicable to our basic needs which is electricity and aside for that I can apply this into our house for the setup of electricity.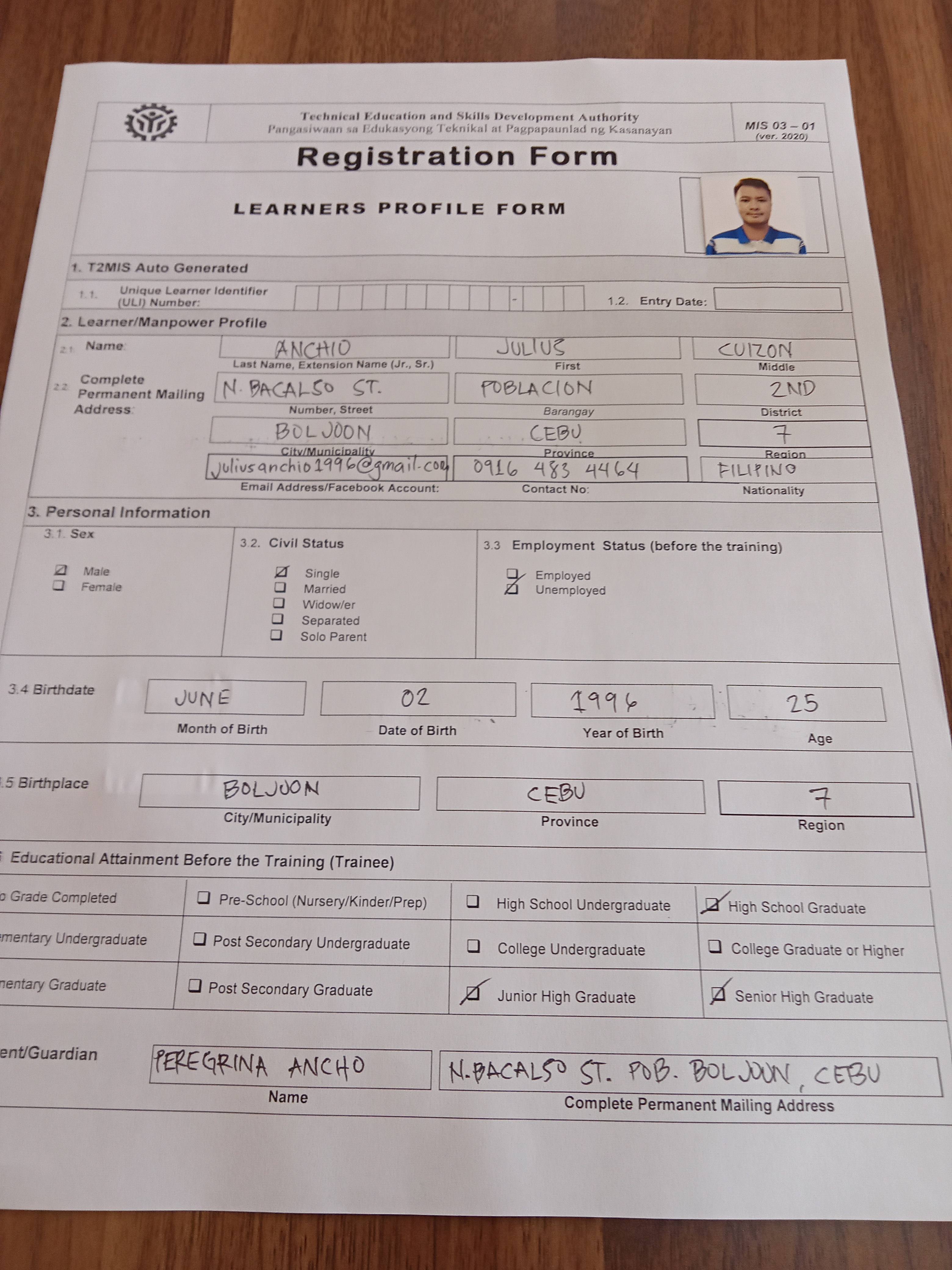 The starting of our Class is expected on October 18, 2021 we need to Complete the 96 hours class, 25 days if divided by 8hours except from Saturdays and Sundays I'm hoping that I can learn a lot from this Schoolarship.
That's it for today!