Hi Steemians, has anyone of you tasted a very sweet water to drink from a falls? In this article, I am so proud to share to the steemian community that I came from the place where a very sweet or we can say the sweetest water in the world. Well, that's not my opinion, that's according to studies and it was even featured in our local television. This falls made it to Guinness Book of World Records because it has the "sweetest-tasting water in the world." It is our main source of drinking water without a meter or paying for it. It flows freely even up to the dry season or even during the El Niño time. It is also featured in Rated K by ABS-CBN
This is the short video film by ABS-CBN - RATED K
 ABS CBN Rated K: Tomalistis Falls – World's sweetest water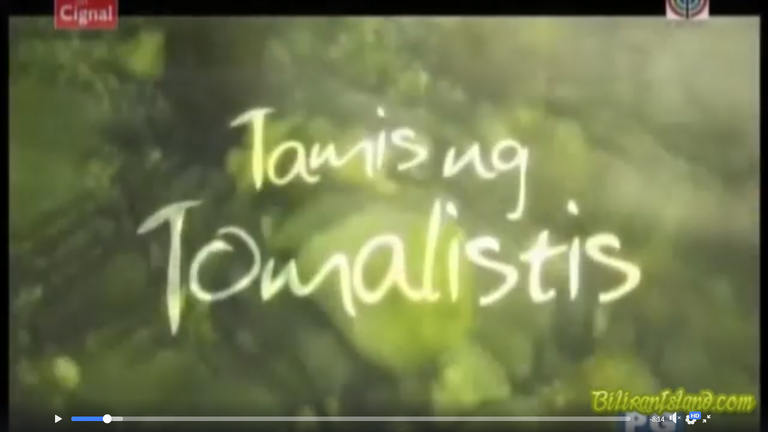 Tomalistis fall is located in Brgy. Asug ,Caibiran Biliran, Leyte.  That is my province and where my parents are born. Our house is just a walking distance going to the place where I almost consume my time for swimming with childhood friends.  Brgy. Asug , small community with a small population where the people who lives there are mostly my relatives. Everyone knows each other .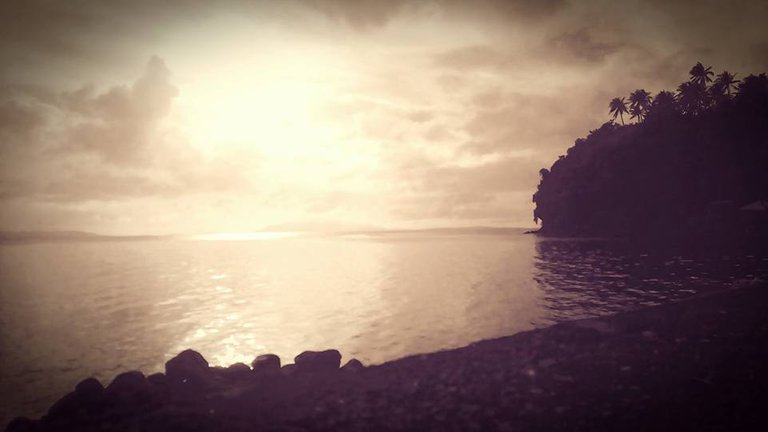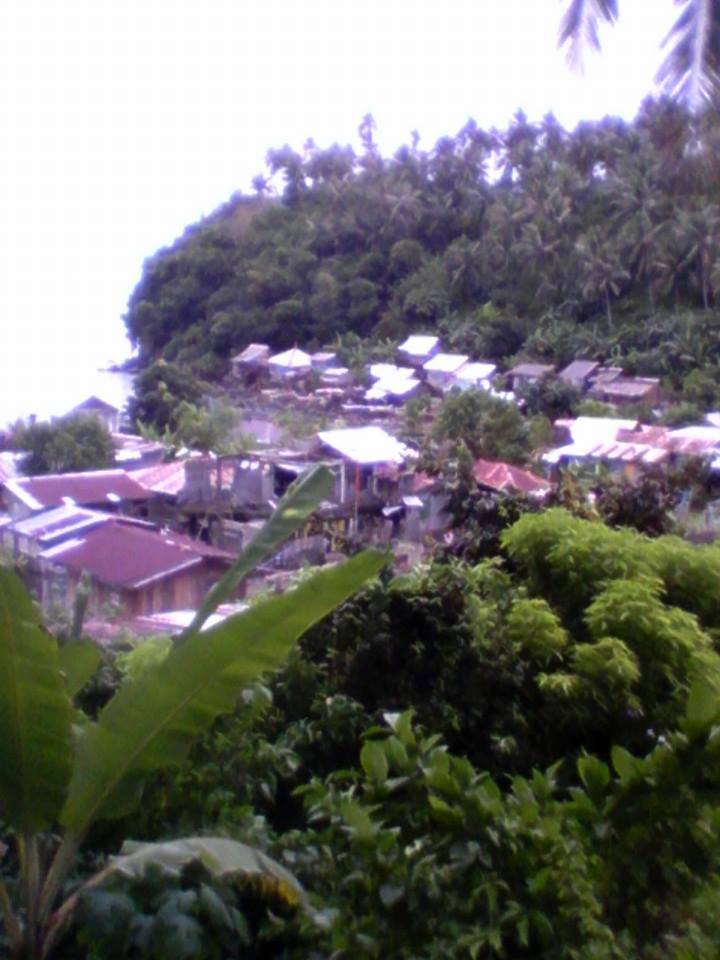 Guess what? In our Brgy.,we have a free supply of water coming from the falls. A blessed community with a rich seafood catch.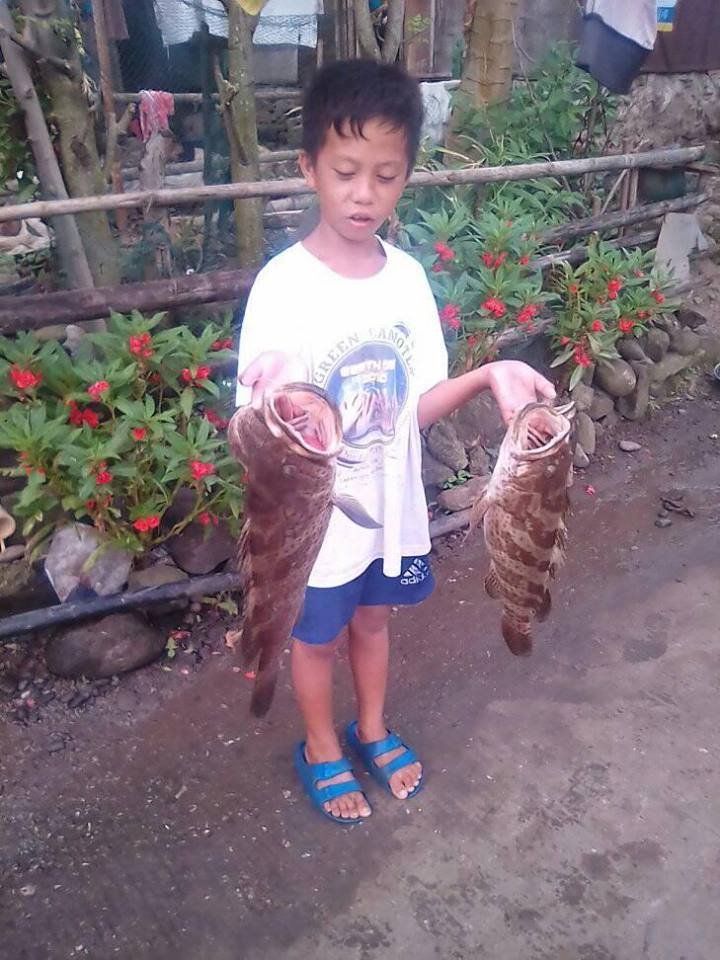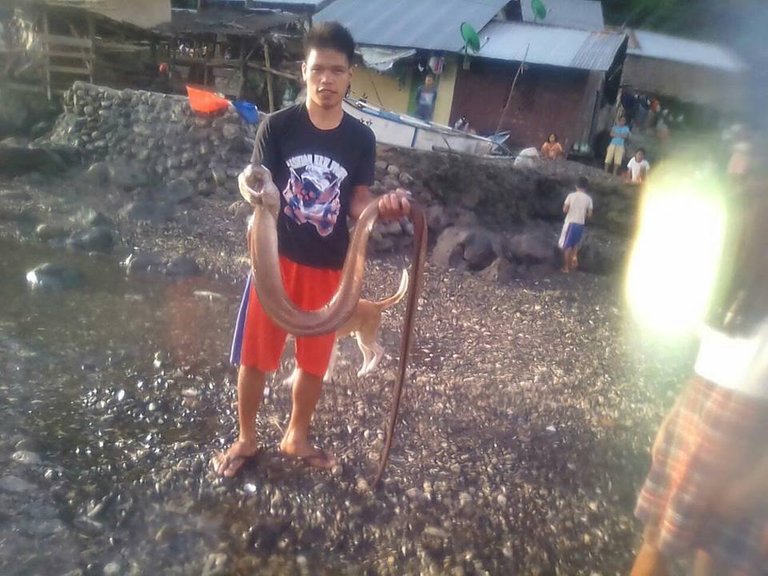 HOW TO GET THERE
 If you are from outside the Philippines, the easiest way will be a plane from Manila to Tacloban City. From Tacloban City, a land trip to the Island almost 3 hours directly to our Barangay. For you to reach the falls, you have 3 options going there and enjoy the freshness and  taste of the water. You can even switch your swimming experience from the salt water or from the fresh water of the falls 
1. From the main road, there is a trail going down to reach the falls.
 2. A walk passing through a rocky seaside going to the falls from our Barangay(Brgy. ASUG) 
3. Or you need to ride a small boat called Banca (local fisherman's banca) to bring you in front of the falling water of Tomalistis Falls.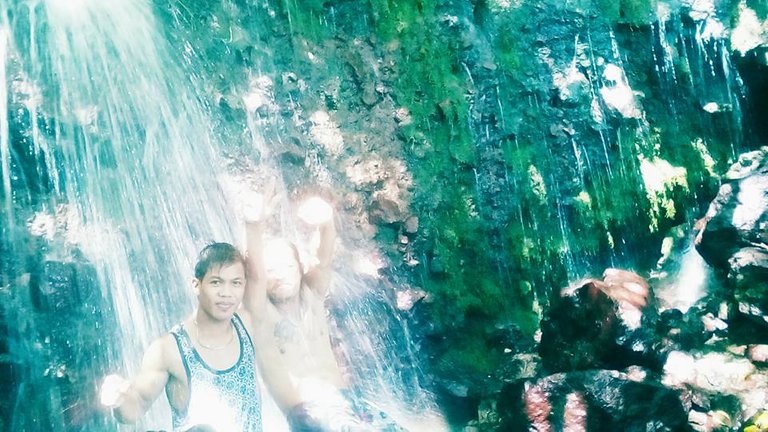 A BRIEF HISTORY OF OUR ANCIENT PLACE   
  The story on how this place discovered was  taken back during the World War II. It is said that  many soldiers are looking for a fresh water to drink since they arrived in the land of Leyte. They tour around by boat and they reached to this island of Biliran until they have found out this water from the mountain in Baranggay Asug that taste very sweet. It is also said that they bartered this water to the local folks with free vaccine. In the video, it was also discussed folktales and mythical stories of the place. The tales about Engkanto at Kapre. Engkanto and Kapre is a tagalog word for unseen spirits. They are only 2 variations of creatures that Filipinos believedt o exist which only let humans feel or see them when they like or use their powers. They may harm people or help people in any way. They are believed to be the guard of the hill where Tomalistis Falls are located. Engkantos are described by Filipinos as beautiful ladies who wears mostly white dresses but some were colorful cloths like a gown flying as the air moves. They have beautiful faces and hand some men.  Old people including our grandmother says that it is not good to go to Tomalistis when the sun is going down especially to the virgin ladies. If the Engkanto happened to like them, they will just dis appear and cannot return home. They will be asked to marry a very handsome man and they will be believed as just died but still there in the place that no human eye can see them. Another guard of the place were said to be KAPRE, they are described as big black man with big body built, they are as tall as the tree. They have sometimes cigarettes like the original tobacco and can be seen at night by the by passers but they can't see the one using it.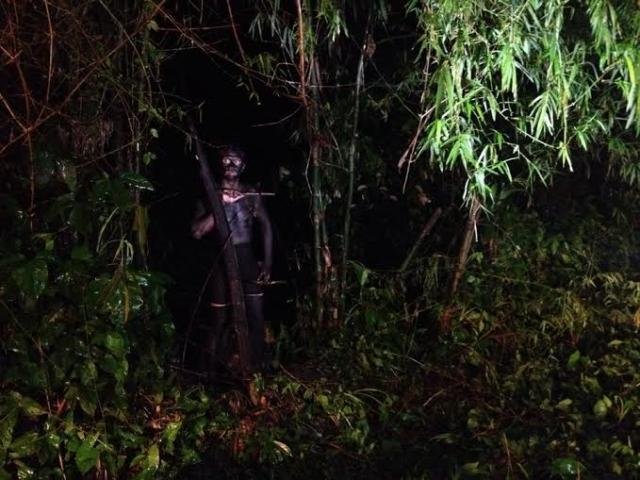 Some of this stories are not believe but there are people who experience this creatures in this place.
And others don't believe cause its not proven or its just a myth. 
This story also is said the in RATED K
  I am proud to invite you to come and experience the beauty of this Mystical Nature. The place of my ancestor. Slowly this place will be modified but I hope that the real beauty remains in here. I will be pleased to help you come and have a great taste of the water which is the highlight of our place. 
Follow me @monwalker

Hope my incoming posts will be an inspiration to my reader and be an informative one. Thank you for the unexpected upvotes, comments and resteeming.