Hello steemians… In this post I would like to share some thoughts of my son it's because He was amazed of what we are doing here in #steemit with my wife. 
This evening while we are having our dinner with the family, my 7 years old son Tenshi says something about #steemit.
 He told us that he loved seeing us doing some post here in #steemit, it was so nice compared to facebook. 
Because we can earn something even for a small amount, but it can help a lot for us to have something in our daily needs.  
  Tenshi: What if? I do it also so that I can earn for my school funds and to have my dream bike soon not asking a money from you. 
Me: Well, that's a good a idea anak (son) you will not only earn there, but you will learn a lot because there's a lot of information you can search in #steemit.
 Tenshi: yes! Papa, cause I am so bored doing a post on Facebook and its only wasting my time for nothing.
 Me: Well its up to you anak (son) do what you want, we are here with your mother to support you with that.
 Tenshi: What should I do first? So that I can post already because I am so excited already to start. 
Tenshi: I know already papa…. What if draw our family and also my dream house in the future, so that they can see my talent in drawing also like you. 
Me: Wow! That's a great idea anak (son) if that's what you want, well do it. Just give me your finished work and I will post it later when your younger brother is already sleeping.
 Tenshi: thank you Papa….. Hope soon you can make my own account so that I can post it there by my own.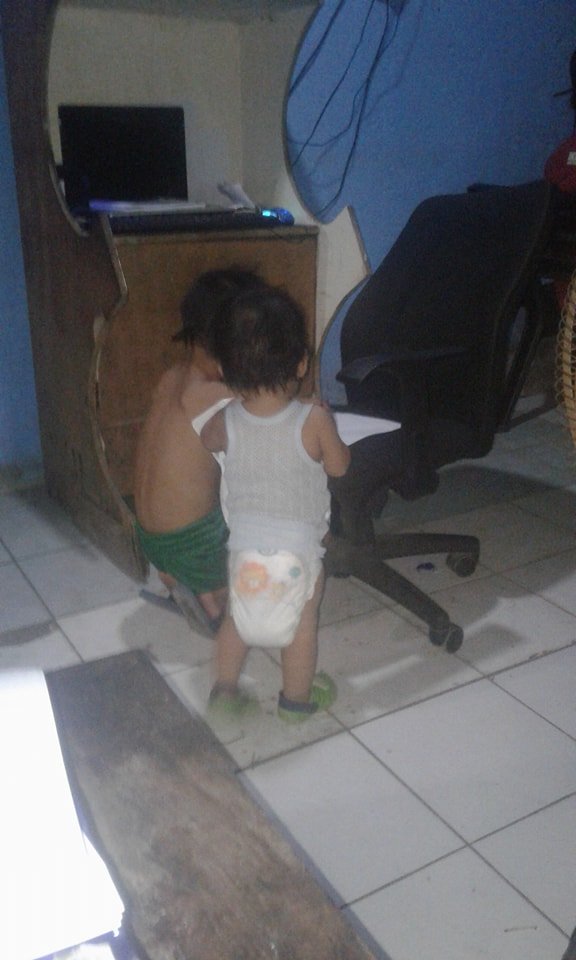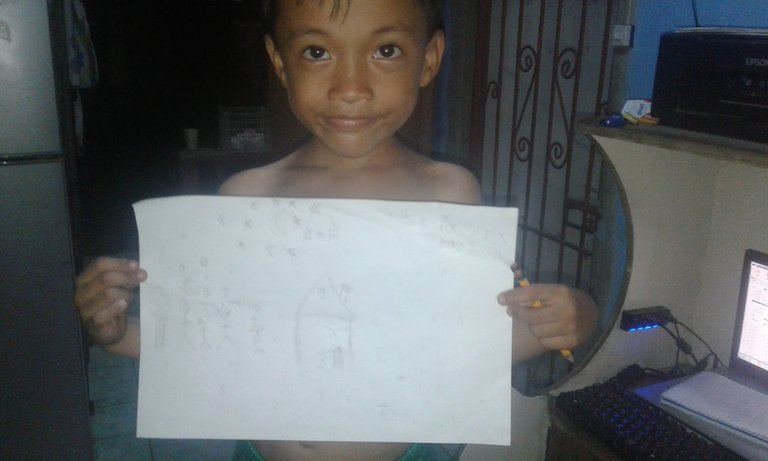 So wish granted my son…. 
Here is the finish art of my son, hope you like it guys… And later I can tell him that there's a lot who like his work.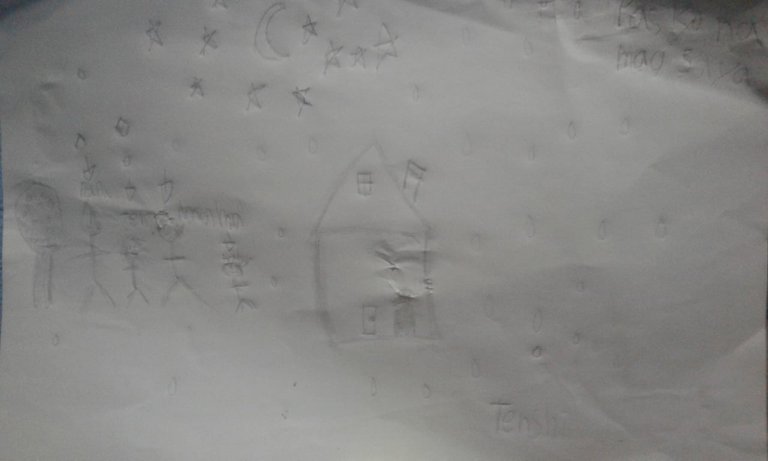 Follow me @monwalker

Hope my incoming posts will be an inspiration to my reader and be an informative one. Thank you for the unexpected upvotes, comments and resteeming.