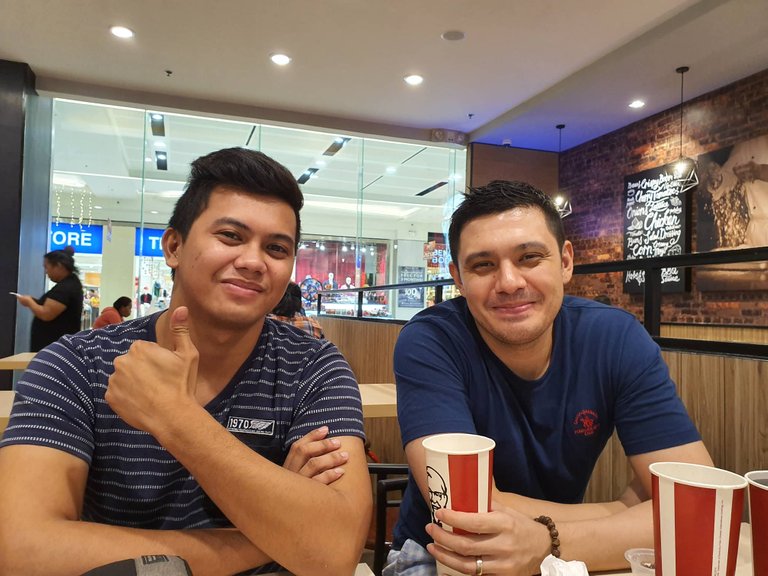 ---
Yesterday was #SteemPhilippines' 11th official meetup in Davao City, Philippines.
In attendence was @jancharlest, @lawrence.ribz, @princesremedies, @usveteran, @chrisrice, @emafe and the group welcomed a new member named Carlo who is waiting for his Steem account, @postnzt, to get approved by Steemit Inc..
Carlo actually arrived at the mall first but it took @chrisrice a while to find him, and Gerhard @usveteran arrived at the scene right when @chrisrice had realized that Carlo was sitting a few tables down from him. @chrisrice was eager to get to know Carlo and came to find that Carlo is from the #MonkeyTeam, a software development group hailing from Mindanao State University with a history of participating in tech startups.
If you remember our last meetup, @jancharlest brought @princesremedies with him and after discussing ideas with him and @chrisrice, she sent word to the #MonkeyTeam that there was an opportunity to start a business in the city of Davao. She invited @chrisrice to a FB group chat named #MonkeyBusiness where @jancharlest was already a member and @chrisrice shared a business idea that he thought would be good to launch on the Steem blockchain.
---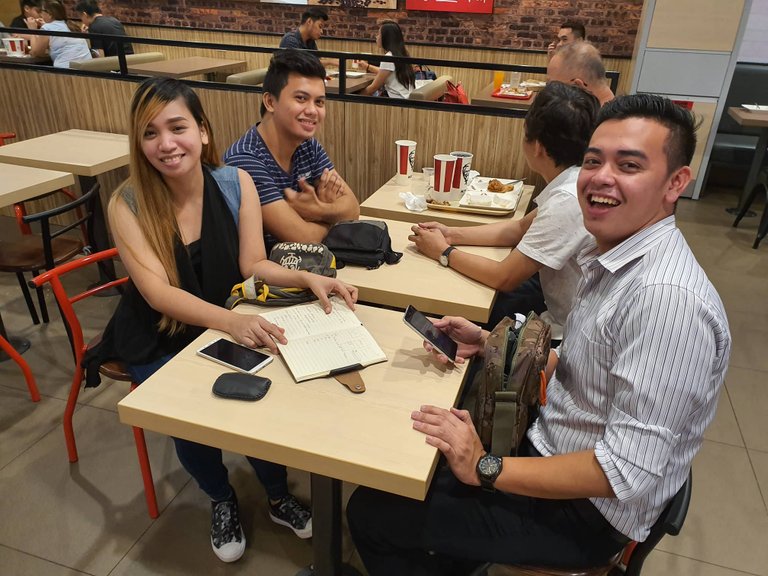 ---
Here is a summary of the #MonkeyTeam:
Nelvin is their strong back-end developer.
Jonathan is their strong front-end developer for User Interfaces.
Carlo @postnzt works as a back-end developer and front-end developer.
Princes @princesremedies is a developer who codes mainly in PHP.
---
The #MonkeyTeam FB chat had been silent a few days leading up to the meetup but Carlo informed @chrisrice that they have actually been reverse engineering Steemit and the Steem blockchain. He explained it like a mobile phone.
If he is to make his own mobile phone or duplicate the one in his hand, he needs to know how all of it works, the CPU, memory and all the things that make up the phone so that when he builds it, hackers won't be able to exploit weakpoints in the phone he makes in case something breaks inside the phone. They basically have to know the Steem blockchain like the back of their hand before building their own Steem-based DAPP and that is what they are working on now.
---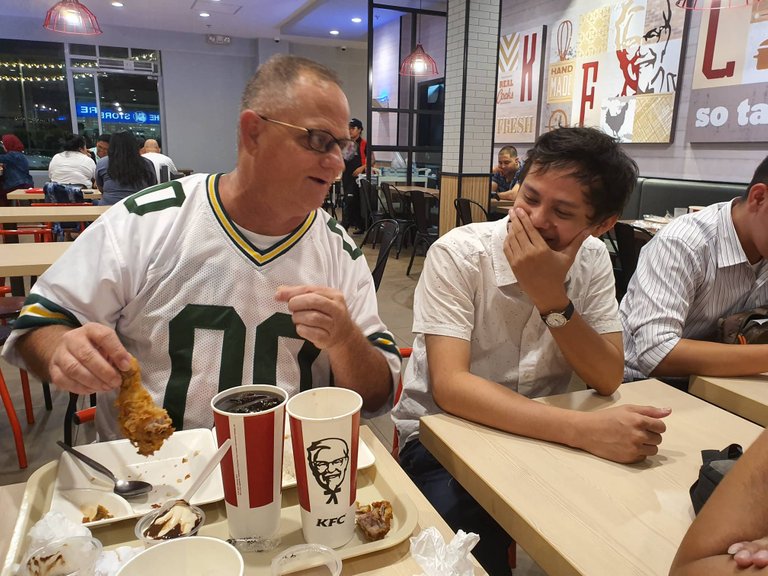 ---
It wasn't all serious talk during their meetup though, @usveteran brought in some of his original humor and made the group laugh with his side comments and jokes. @princesremedies had a few big laughs and @usveteran actually really enjoyed Carlo's company.
Carlo @postnzt is currently working at a call center where he handles clients at AT&T who are upset about their billing expenses, and he mentioned that as a developer, he is gaining people skills and wants to reverse engineer people so that he can work with others better, meet their needs and provide better software products.
@usveteran also mentioned how expenses seemed to go up a lot in the United States after the Women's Equal Rights Movement. Not because of women being treated equally but based on the fact that twice as many people joined the workforce which led to more money being thrown at asset prices like real estate and other goods that ultimately increased the cost of living.
Carlo could see @usveteran's point and @chrisrice eventually understood some of what he was talking about but @chrisrice also suspects that the US Federal Reserve increased the money supply of the USD during that timeframe and that is what caused the inflation. Having said that, both of those details might be two aspects of what made it harder to survive in the United States as a middle class citizen.
---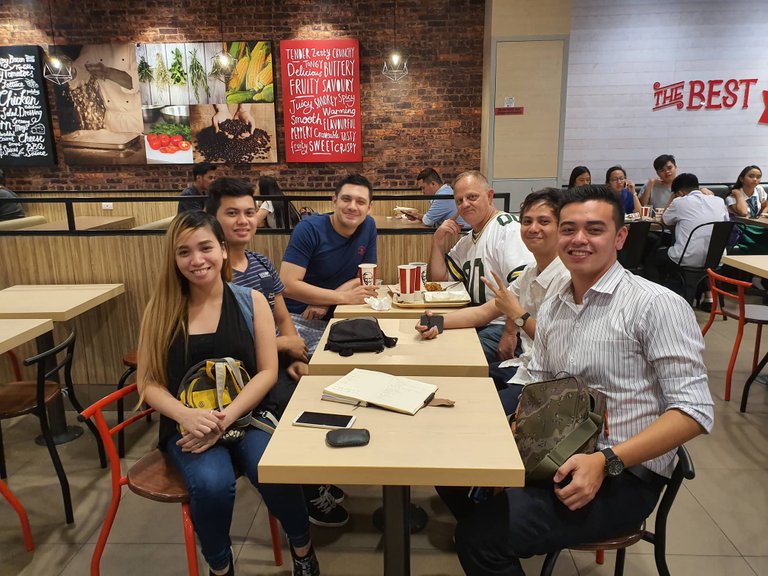 ---
All in all it was an excellent meetup!
The group had fun and laughs thanks to @usveteran, and @chrisrice and Carlo discussed the upcoming Steem-based DAPP coming from the #MonkeyTeam. Big-time credit goes to @jancharlest for onboarding new developers to the Steem blockchain and to @chrisrice and @nathansenn since they are the usual regulars attending the meetups.
@nathansenn is currently in China right now but will be back in Davao City by tomorrow. In addition to all of this, @jancharlest will be blogging on Steemit more regularly soon and has agreed to write a Tagalog summary of the meetups on Steem.com.ph via his personal account, @jancharlest. If you want to see his English summary of the meetup, click here.
---
If anyone lives in Davao City and is interested in meeting other blockchain and crypto enthusiasts, or if you just want to meet other people, you are invited to the next #SteemPhilippines meetup at SM Ecoland on November 13th, 2019 (Wednesday) from 5:00 PM - 8:00 PM.
CONTACT US on Steem.ph
---
Originally posted on Steem Philippines. Steem blog powered by ENGRAVE.