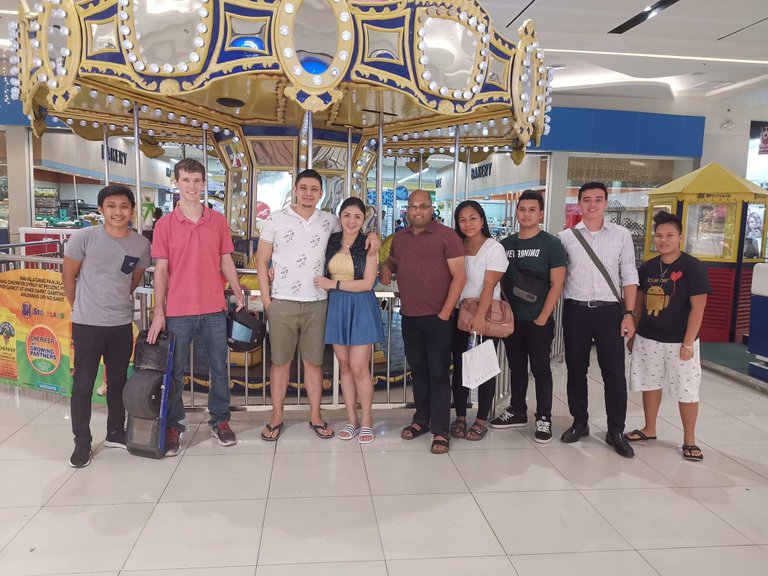 ---
Yesterday we had our 8th official meetup and it was one of the most dramatic meetups so far.
The meetup started with @chrisrice arriving first with his family. His wife @emafe ordered some pizza while Chris sat down waiting for the others to join.
It wasn't before long until @nathansenn showed up next, and he sat down to talk about his blockchain job, how he's done well for himself and his family as a blockchain developer, and how he managed to get great deals from China on jeans and is now selling them to stores in Davao City.
---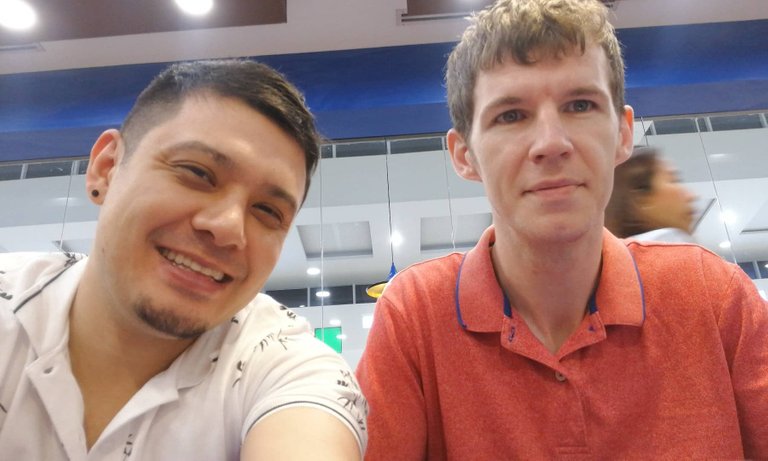 ---
While they were talking, Chaim showed up with his wife, Love and it was actually their first time meeting @chrisrice and their first time in Davao City as they actually live in Manila, and are just now visiting Davao to see what it's like.
After a bit of discussion and introductions, @chrisrice learned that Chaim "helps people who are sick heal faster" through a few holistic techniques that Chris was interested in learning about... then @jemmanuel, @jancharest and Lawrence showed up.
---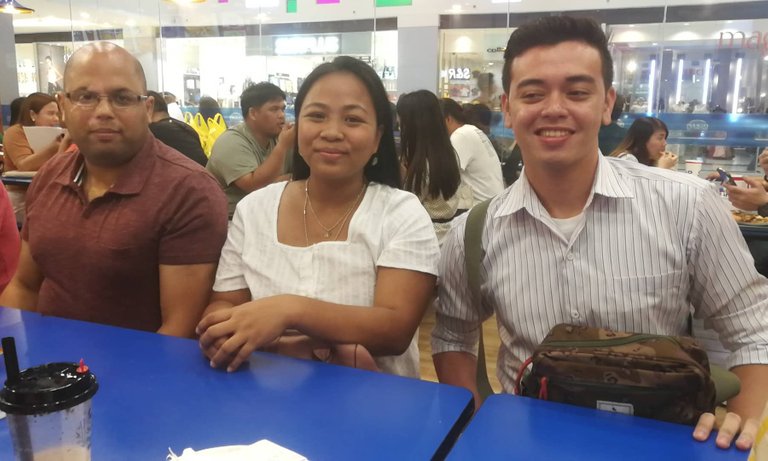 ---
@riyuwe also showed up so it was a decent sized crowd, and it was actually big enough for more than one discussion to be held.
At the far end of the table, Chaim was discussing some of what he does, @emafe was having some chit-chat with @riyuwe + Love, and Chris was settling in to talk to @jemmaneul, @jancharlest and Lawrence.
@jemmanuel and @jancharlest were the first Steemians that Chris ever met but it was online at first. @jancharlest had already attended two meetups before this one but today was @jemmaneul's first #steem meetup with @chrisrice. They talked about how Jan and Jaka (@jemmanuel) had made some decent calls about where the price of Steem would move in their group chat and Chris was happy to say that he was either going down with the ship on Steem, or making a decent return in the upcoming altcoin rally.
In other investments that @chrisrice doesn't understand, he gets spooked when the price crashes, but Steem is something he understands, and he isn't worried about the price fluctuations, even if the price of Steem drops further. In addition to that, he truly enjoys what he does on the Steem blockchain and in the group meetups so he isn't entirely concerned with whether or not the investment will pay off, even though he fully suspects that it will.
---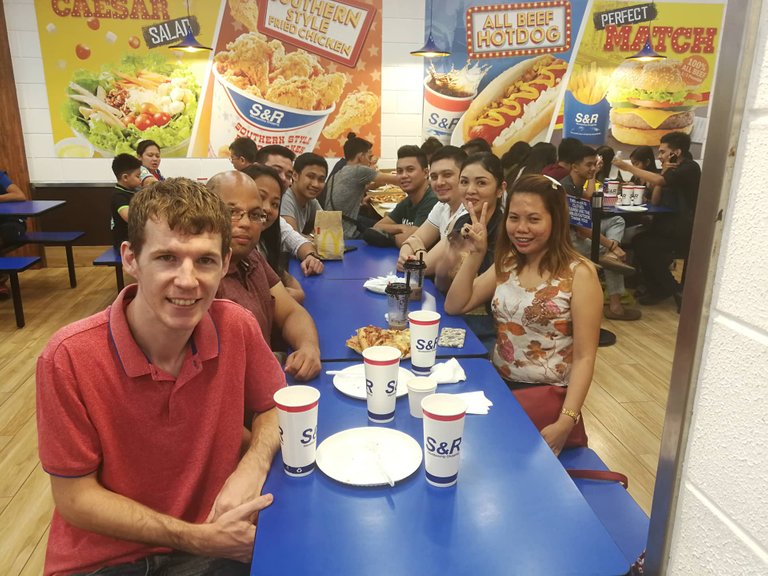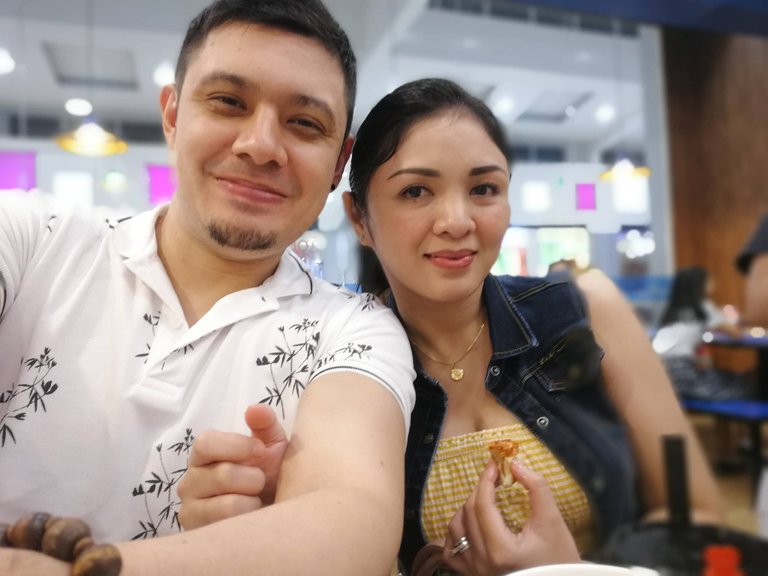 ---
The group was having fun, they took some pictures and Chris was ready to get some more discussions going between different sides of the tables when all of a sudden a magnitude 6.7 earthquake hit the Philippines and it almost felt, at least to Chris, like the center of the earthquake was under the S&R restaurant they were eating at (it wasn't).
At first the shopping mall started shaking, @emafe immediately jumped up and said "My son" and ran to the other side of the shopping mall where @chrisrice and @emafe's son was playing (at an indoor playground with members of their household who were supervising him).
@chrisrice didn't think it was that big of a deal. It was a pretty good sized earthquake but he felt earthquakes before and all of them passed without anything going wrong. But the earthquake kept going longer than normal, even after @emafe had already left. People in S&R started panicking too, and almost everyone in the group went underneath the tables except for @nathansenn and Chris.
@nathansenn doesn't really get shaken and Chris didn't think that there was much danger. Chris went ahead and walked out of S&R to meetup with @emafe and his son. He saw @emafe holding @zaclucas, and also saw @samyut and Mimi behind her. Emafe was shaken but okay. They did some walking back and Chris was actually filming some of it, and talking about how a lot of people seemed shooken up.
---
The group sat down again and started talking once more.. there was another aftershock earthquake but they kept talking.
Then @riyuwe in a panic strucken voice showed a video of a Gaisano mall that collapsed in Digos and said she just got off the phone and it had flooded where they lived. She said there were rumors that there was a tidal wave and that people were being evacuated. This sounded worse than the average earthquake so the group proceeded to exit the building and head home.
It's a long story and the videos will be published on @emafe's vlog this weekend, but basically the group meetup was going super well, everyone was talking and enjoying until the southern part of the Philippines was struck by a significant earthquake. They shook it off at first until panic started striking the city, apparently from people who lived near the shorelines of the city. The people near the shorelines said that the water had receeded as if it was a tidal wave and there were really people being evacuated from their homes.
People were pulling out their emergency lights, bringing food with them, heading to higher ground and there were even people bringing their farm animals like pigs with them in their cars to drive up the main mountain in Davao City in order to avoid a supposed tidal wave.. but it never happened. The earthquake actually happened on land so there was no threat of a tsunami.
The entire city, or at least a good amount of the city, fed by #fakenews on social media panicked for a day, and it all started during the 8th #SteemPhilippines meetup but everyone is okay 😊
---
If anyone lives in Davao City and is interested in meeting other blockchain and crypto enthusiasts, or if you just want to meet other people, you are invited to the next #SteemPhilippines meetup at SM Ecoland on October 23rd, 2019 (Wednesday) from 5:00 PM - 8:00 PM.
CONTACT US on Steem.ph
---
Originally posted on Steem Philippines. Steem blog powered by ENGRAVE.