Flume Bridge
Lincoln, NH
.
The Flume covered bridge is located in the region known as The White Mountains in Franconia Notch State Park near Lincoln New Hampshire. Flume road is the road that is used to cross this bridge and the bridge crosses over the Pemigewasset River just a short distance from the Franconia Notch Visitors Center. The Flume bridge was constructed in 1858 and The bridge is 50 feet long.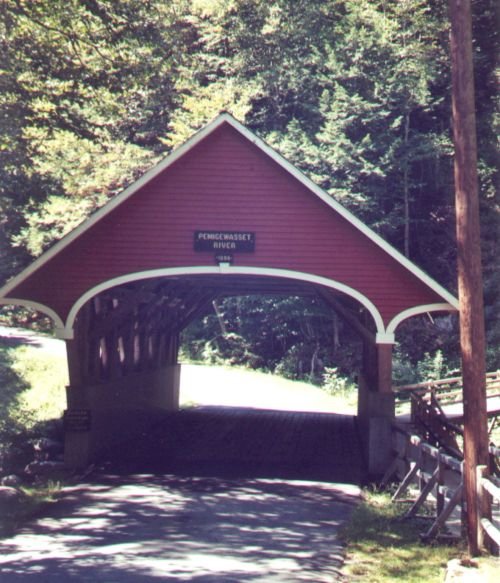 SOURCE: http://www.coveredbridgesite.com/nh/nh_cov_historic.html
http://www.coveredbridgesite.com/nh/flume.html

.
Well I dont know for sure what year this Covered Bridge was built .During my research I found 3 different dates 1856 , 1858 , 1871 so I will take the average . And the new construction date is 1861
I really like the walk way along the side of the bridge very nice.
.


THANKS FOR STOPPING BY AND I HOPE TO SEE YOU IN MY NEXT POST
CHEERS @otisbrown