Flashlight City is right back with an update
Photon River that flows through 450nm Valley into Plasma Ocean.
A dangerous place to be because the winds will be lightning-fast and blizzard-like deadly.
Me having fun at home.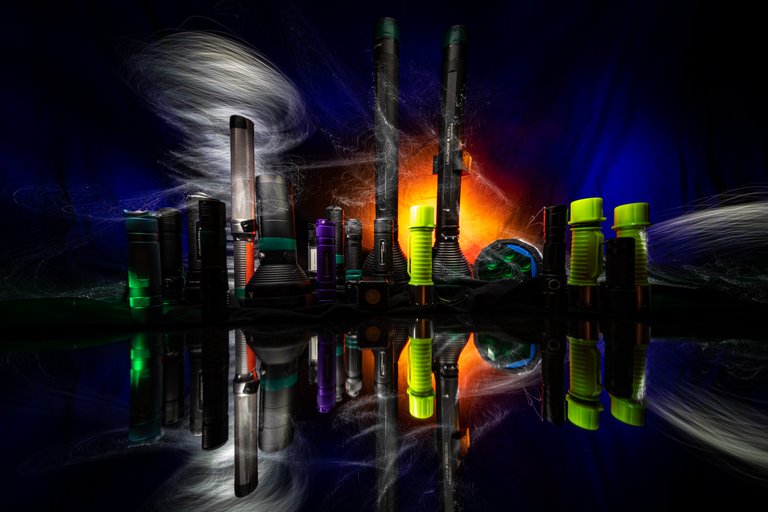 Corona lockdown shooting. Since I wrote a blog post about the flashlights I might as well light paint the flashlights as well. It's a short 2min F22 single exposure. Just like almost always 😁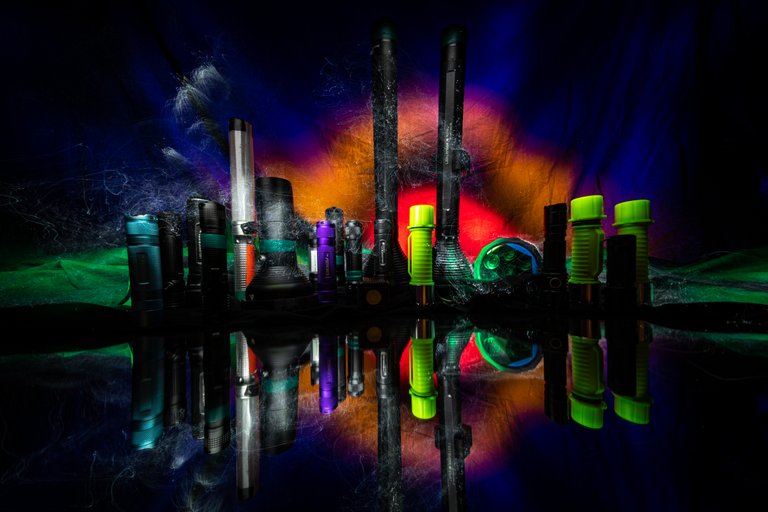 Are there any specific Flashlights for Light Painting?
When you start to google Flashlights you find so many different models. All of them probably have a very different purpose. Assuming that manufacturers actually put some thought into product design and consider a kind of target group/market for their products, I still wonder sometimes what the purpose of some features is. Very few flashlights I know have been developed for the pure purpose of light painting in mind. Over the past years, it was very hard to find specific Flashlights for Light Painting. For years I thought it was impossible.
By saying that we establish the topic is difficult. You can play around by yourself. I think you will have to when considering a budget. Or you can trust some Light Painters that have tried some. If you are interested in my opinion. Here it goes.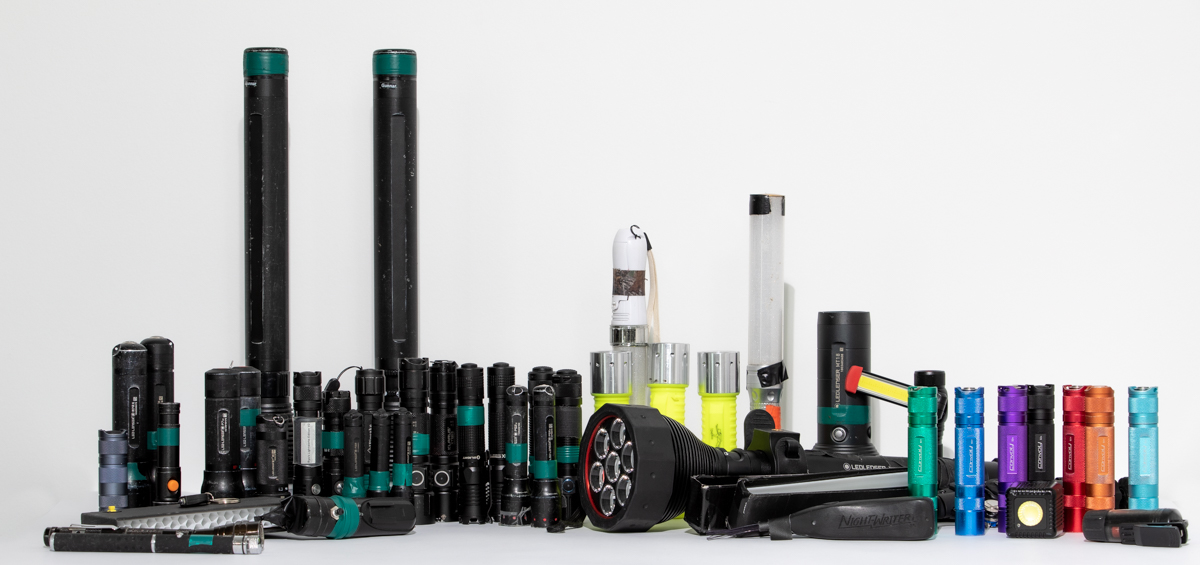 Owning a large selection of flashlights gives you the opportunity to use many light tools fast and quickly. Adapting it to different tools should be easy and simple. Each flashlight gives you a different amount/strength and a different beam of light for each situation the right flashlight. That's luxury but it all started with one flashlight.
In the beginning, you look for a flashlight that will serve many different applications. That's often related to building your own light tool by yourself. Typical most people would start with a tube or blade. It does not take huge big flashlights for that but something you can trigger nice. A great trigger and switch on the flashlight will be more important than the lumen or price.
In the end, it does not matter what the cost of the flashlight was or how many lumens it has. Often I would adjust what I going to do in my frame by the given tools I have. Most of the time I work with what I have and don't create a picture in my head that has to work at F22 and ISO100. I adjust all the given parameters to what works. Same for the composition – if the light is small, then might as well use a Marco lens.
Remember the four corners of photography: Aperature, Exposure time, ISO, and most important Light! With the flashlight in your hand, you adjust that with care and purpose in your composition. Just like Dodge and Burn in post-processing in Photoshop but in reality with so much less noise.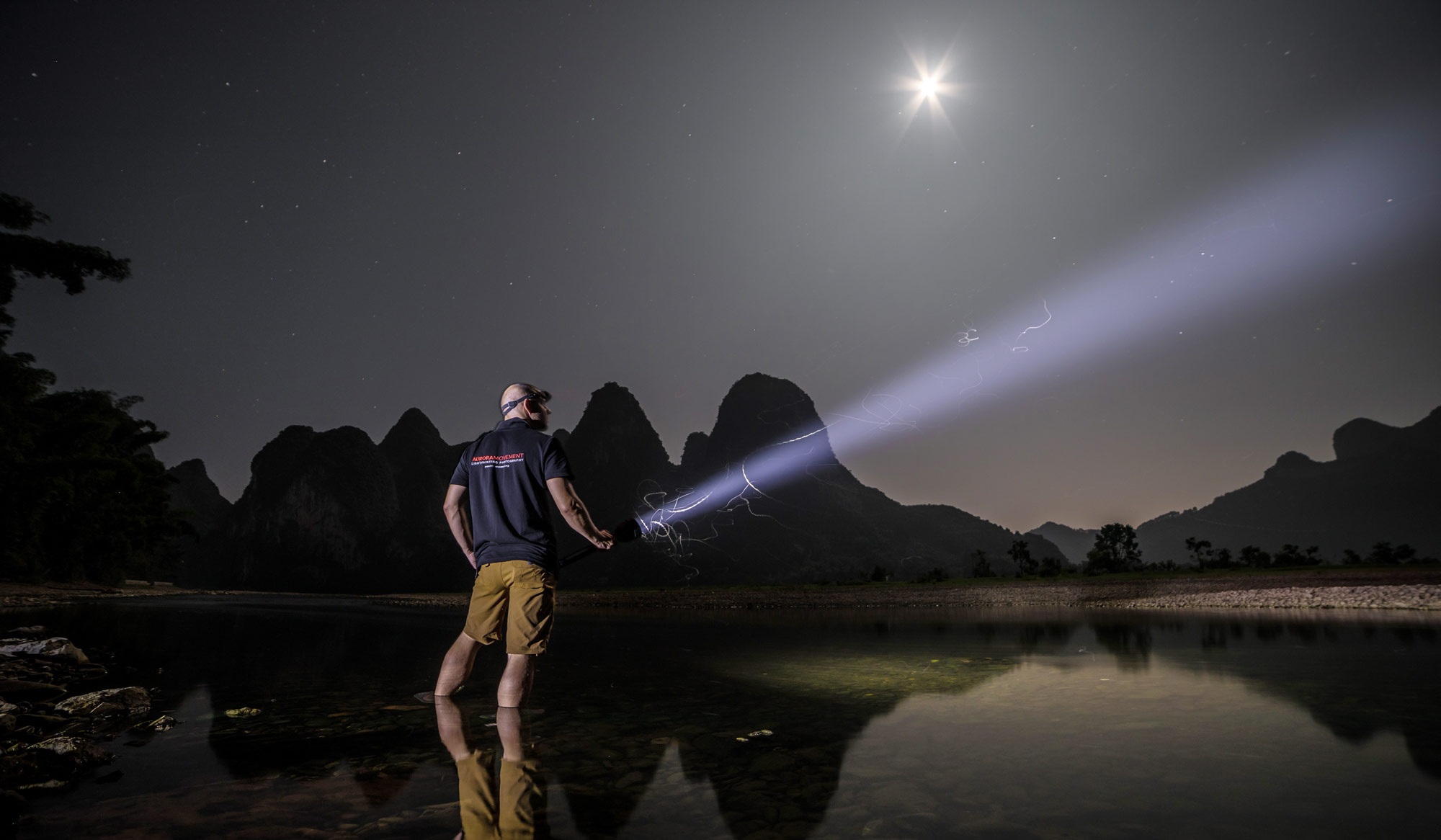 I hope it was informative and maybe also inspirational. If you have more questions please do not hesitate. I am happy to share my knowledge. For that you can also see the blog article in full length.
---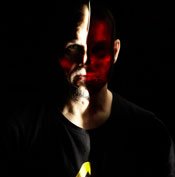 Gunnar Heilmann Photogrpahy
If you are interested in more of my art please also see:
Website YouTube Facebook Page Instagram Feed
Since I am one of the cofounders of the LightPainters project, I also help and support the Light Painting community as a curator - not only on the Hive.
We are Light Painters

To help and support the LightPainters community here on Hive I would appreciate your delegation of HivePower. Any amount is appreciated. It does not require much to get started, we are happy for any gesture.
How to delegate?
Delegate 50HivePower, [50HP]
Delegate 250HivePower, [250HP]
Delegate 500HivePower, [500HP]
All the Hive Power will help to upvote the artist's contribution as part of the LightPainters community.
Thank you so much!