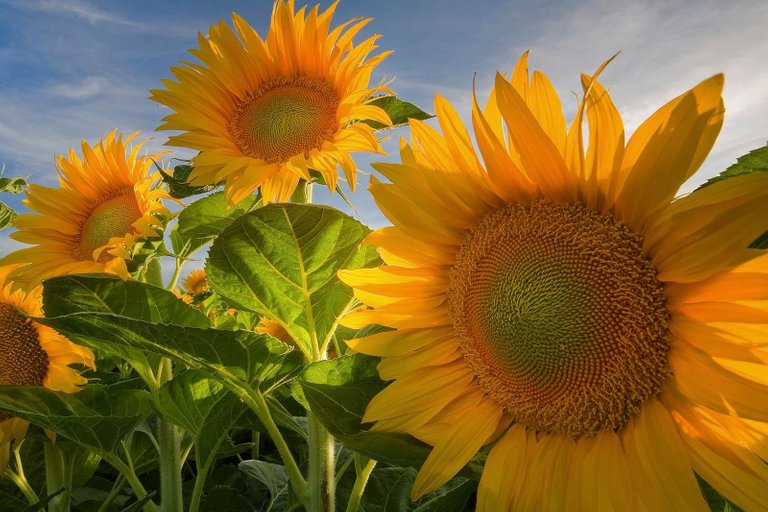 Click on image to view larger
---
Sunny Sun Flowers
Dude.
I'm like, super-stoked right now!
NatGeo is going to buy this image and publish it on their 2019 wall and engagement Calendar - their standard rate for the wall calendar is $480 and the engagement is $275.
Getting published by the National Geographic is a freakin' extreme honor for a landscape and travel photographer. I've been chasing NatGeo for ages - tagging them on Instagram from all over the world during my travels.
I've scaled mountain peaks. Flew halfway around the world. Crossed super hot desserts. Hitchhiked and slept on random strangers couches. Took more photos than I could ever count in a lifetime and yet nada.
No NatGeo knocking at my door.
But here. A random fucking photo I took, practically in my backyard 10 years ago is getting the nod to be published and sold by NatGeo!
I'm scratching my head as to what's so special about this photo? I barely lifted a finger to capture this. I was coming home on a weekend from the Bay Area from an awesome photo session along the coast. I just happened to glance at this Sunflower farm on the way home and I figured, meh why not?
Well, that was one lucky press of a shutter button :)
Please purchase the 2019 Natgeo Calendar next year!
---
| | |
| --- | --- |
| Category | Landscape |
| Exposure | Manual exposure, 1/4 sec, ISO 100 |
| Camera | Canon EOS 5D |
| Lens | Canon 24mm TSE |
| Filter | Polarizer |
| Location | Davis, California |
---

"Travel is fatal to prejudice, bigotry, and narrow-mindedness." - Mark Twain
All photos are taken and articles are written by Adonis Villanueva of Always Wanderlust unless otherwise stated.

SOMETHING VERY EXITING IS COMING OUT SOON - APPICS
SELL YOUR VOTE TO $MART$TEEM - SmartSteem
GET MORE FOLLOWERS -
Steem Engine / https://steemengine.net/join?r=229
Have a Laugh!
The Spider in the Patio
Detained for Drugs in Norway
Unforgettable Ride on a Chicken Bus
The Love Valley
---
Twitter Page, AlwaysWanderlust
Facebook Page, AlwaysWanderlust
Instagram Page, AlwaysWanderlust
Website, AlwaysWanderlust.com
Join the Steemit Travellers on Discord
© 2017 AlwaysWanderlust.com All Rights Reserved