.
Tuve la idea de hacer una fotografía con fuego y me pregunté, "¿A qué diablos voy a prender fuego?"
Y se me ocurrió que un periódico sería una buena opción. Entonces mis amigos y yo fuimos a un lugar donde no había mucho aire en el ambiente, prendí fuego al periódico mientras tomaban las fotos, junto con un poco de edición esto fue el resultado de mi idea.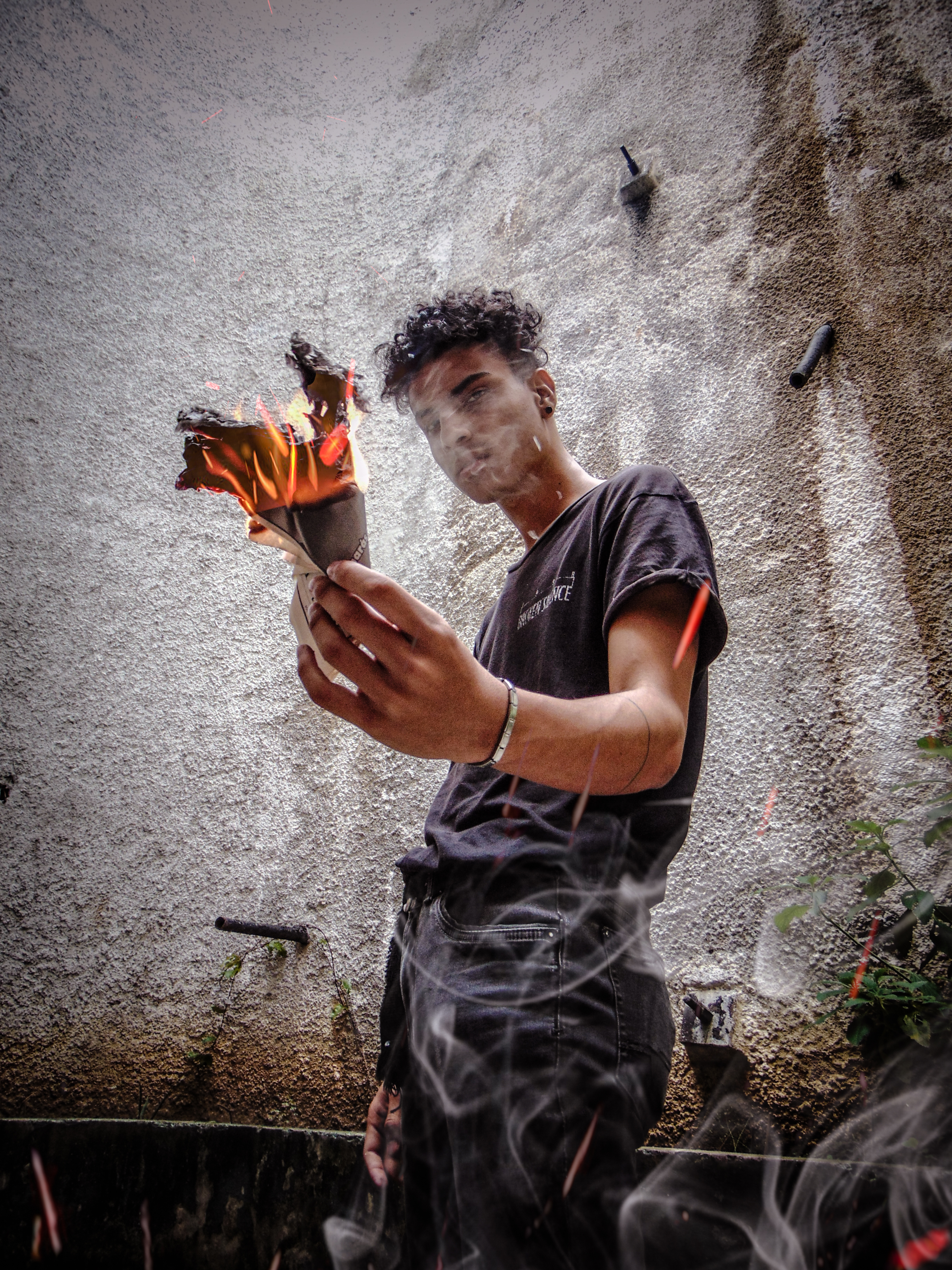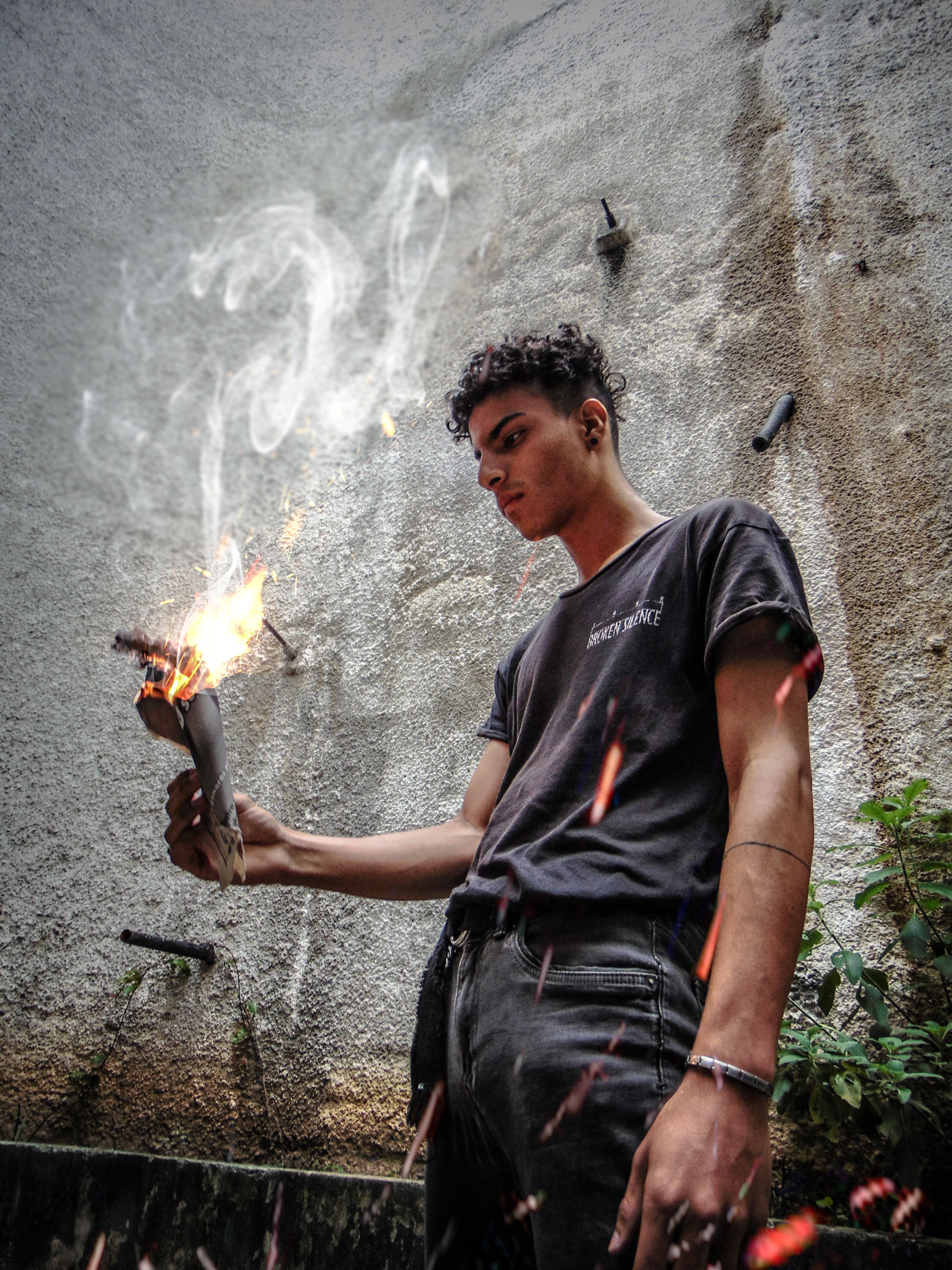 ENGLISH:


.
I had the idea of taking a photograph with fire and I asked myself, "what the hell am I going to set fire to?"
And it occurred to me that a newspaper would be a good option. So my friends and I went to a place where there was not much air in the environment, I set the newspaper on fire while they were taking the photos, along with a little editing this was the result of my idea.