Wrapped in the fire.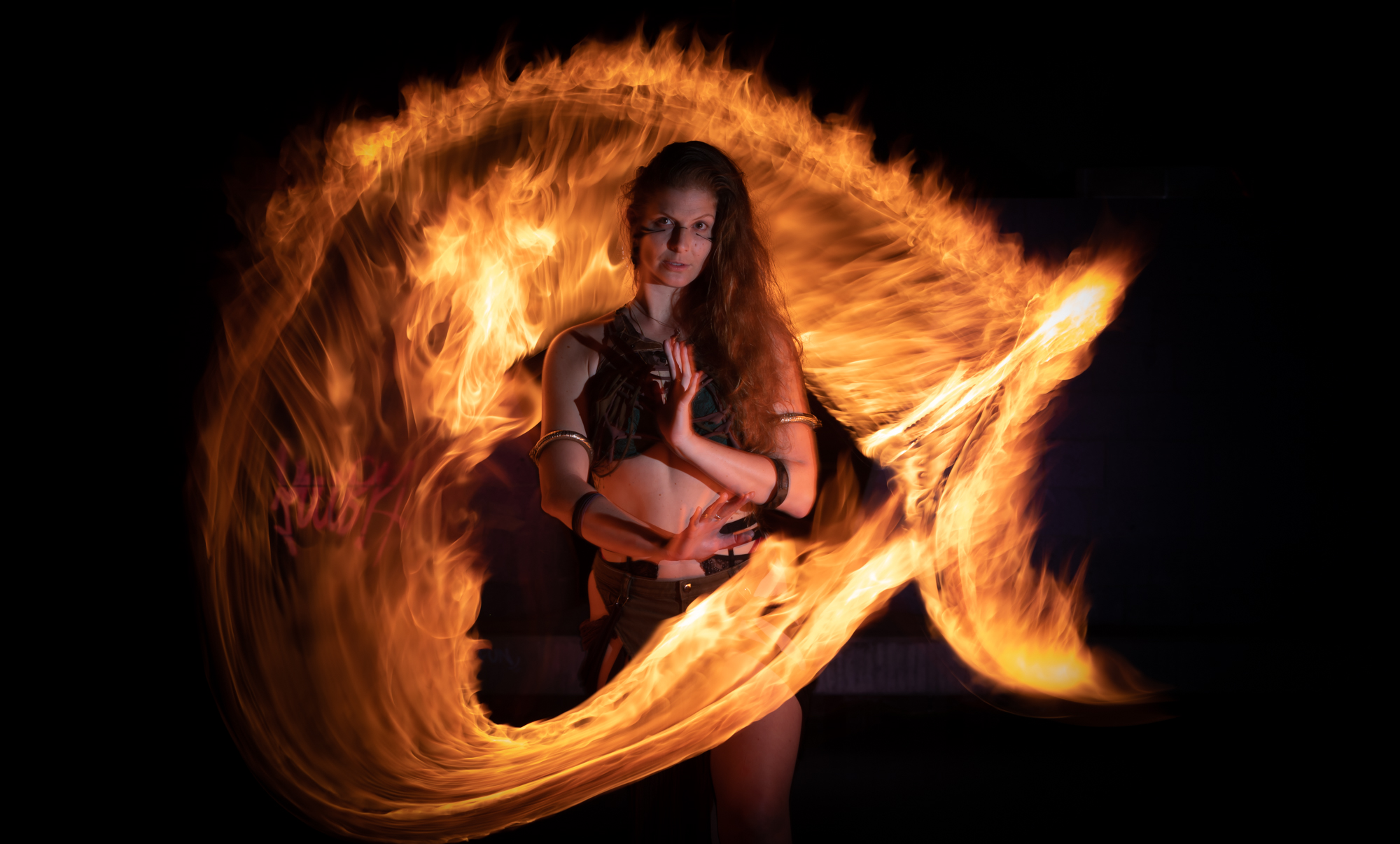 Last night Renita and Lisa have been patient with me to get close to the fire. There are still a lot of ideas but I am getting there.
Fire, I start to get the hang of it and July might just become my "Month of fire".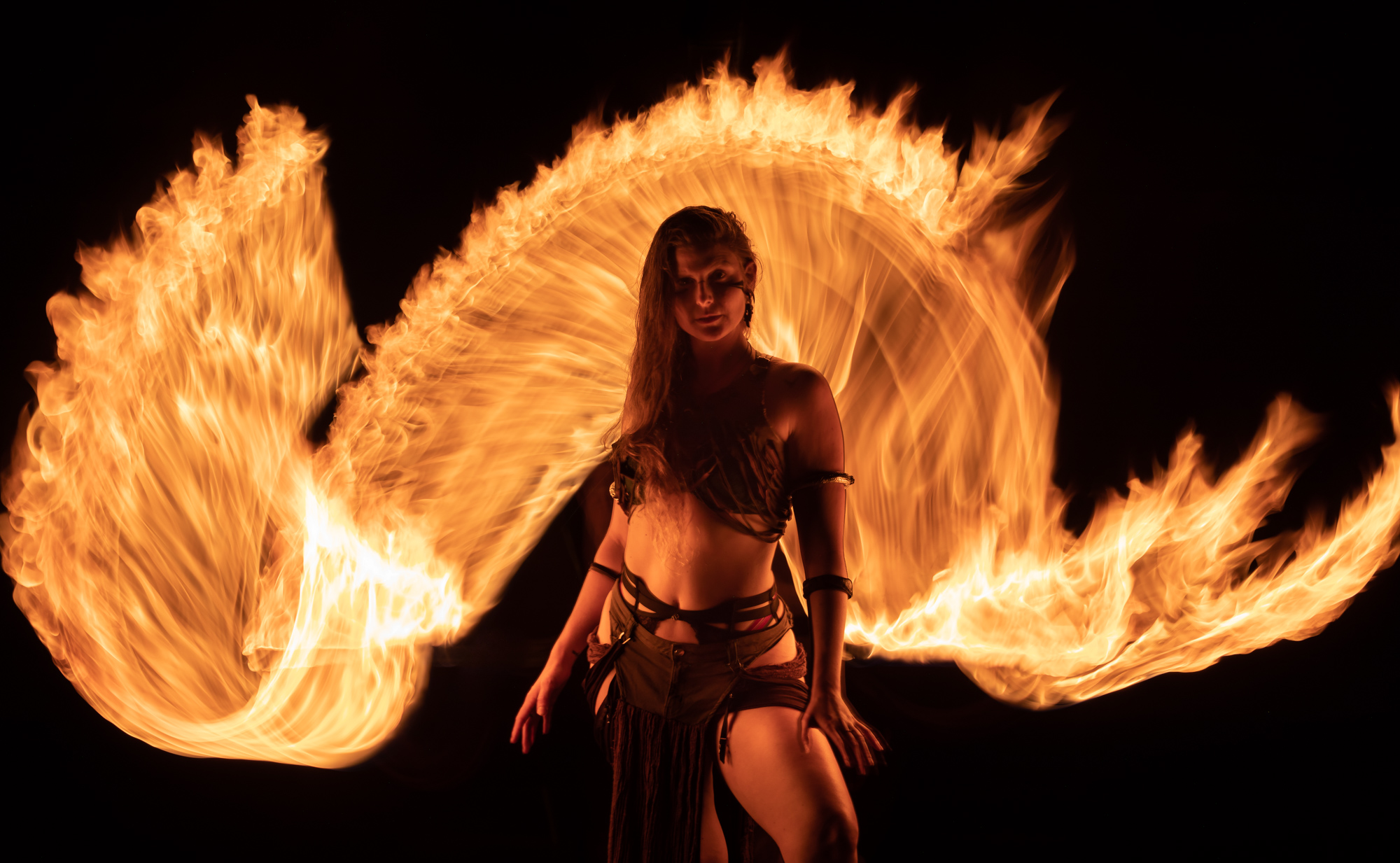 Long I have been fascinated with the topic now I feel comfortable with the heat. My right hand has literally no hair anymore but no skin burned. Just great shots. Thank you Renita and Zach for paving the road and motivating me. On Instagram, you find them with the following handle andromeda_fyre & zshtx
Renita is a long time fire artist and Zach has been using fire for his photos. Here I can bring together what I learned to Fire Light Painting Portraits.
There is always room for improvement but I also love the path I am on.
What happened here?
The main single exposure light painting was created with no use of Photoshop. All in-camera with only minor adjustments.
| | Canon 5D Mark IV Camera Settings: |
| --- | --- |
| | 25 in the first and in the second photo 15 seconds exposure time |
| | F13 on the Canon 70-200mm F2.8 |
| | 100 |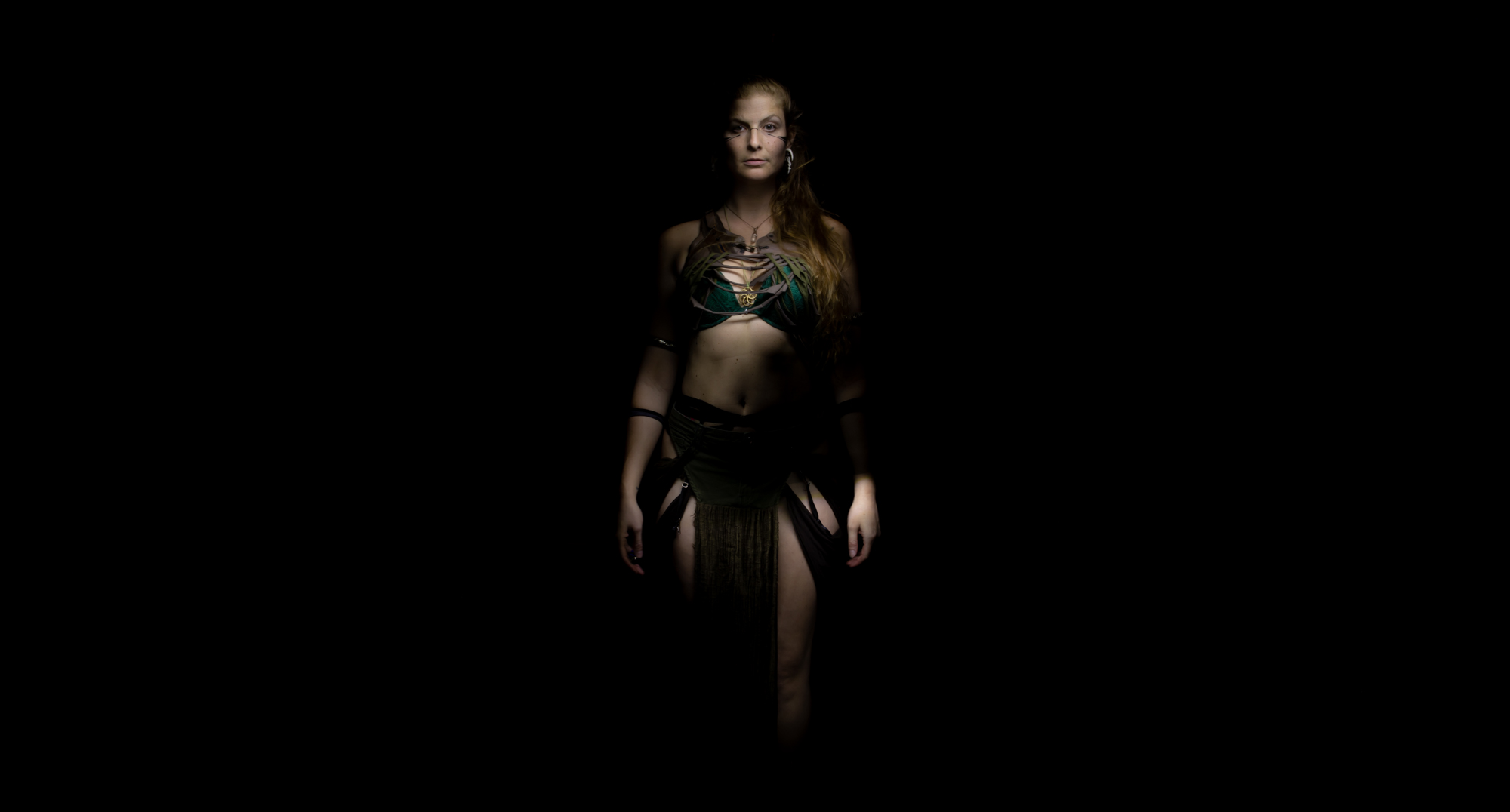 Here you see a simple lighting test. The aim was to see how I can shed light on her at the F-Stop that would work together with the Fire. Adjusting the light source step by step to go along at F13.
Lovely working together with her. If you interested in what else she is doing > See her Youtube channel:
I really hope you like it as much as I do and hopefully, it was informative and maybe also inspirational. If you have more questions please do not hesitate. I am happy to share my knowledge.
---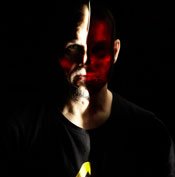 Gunnar Heilmann Photogrpahy
If you are interested in more of my art please also see:
Website YouTube Facebook Page Instagram Feed
Since I am one of the cofounders of the LightPainters project, I also help and support the Light Painting community as a curator - not only on the Hive.
We are Light Painters

To help and support the LightPainters community here on Hive I would appreciate your delegation of HivePower. Any amount is appreciated. It does not require much to get started, we are happy for any gesture.
How to delegate?
Delegate 50HivePower, [50HP]
Delegate 250HivePower, [250HP]
Delegate 500HivePower, [500HP]
All the Hive Power will help to upvote the artist's contribution as part of the LightPainters community.
Thank you so much!