Yes we do like Orbs²
As @fastchrisuk was sharing some impressive orbs in his recent post.. I fully agree and here is one of mine. In the past, I have done not too many so mine are maybe not as sophisticated.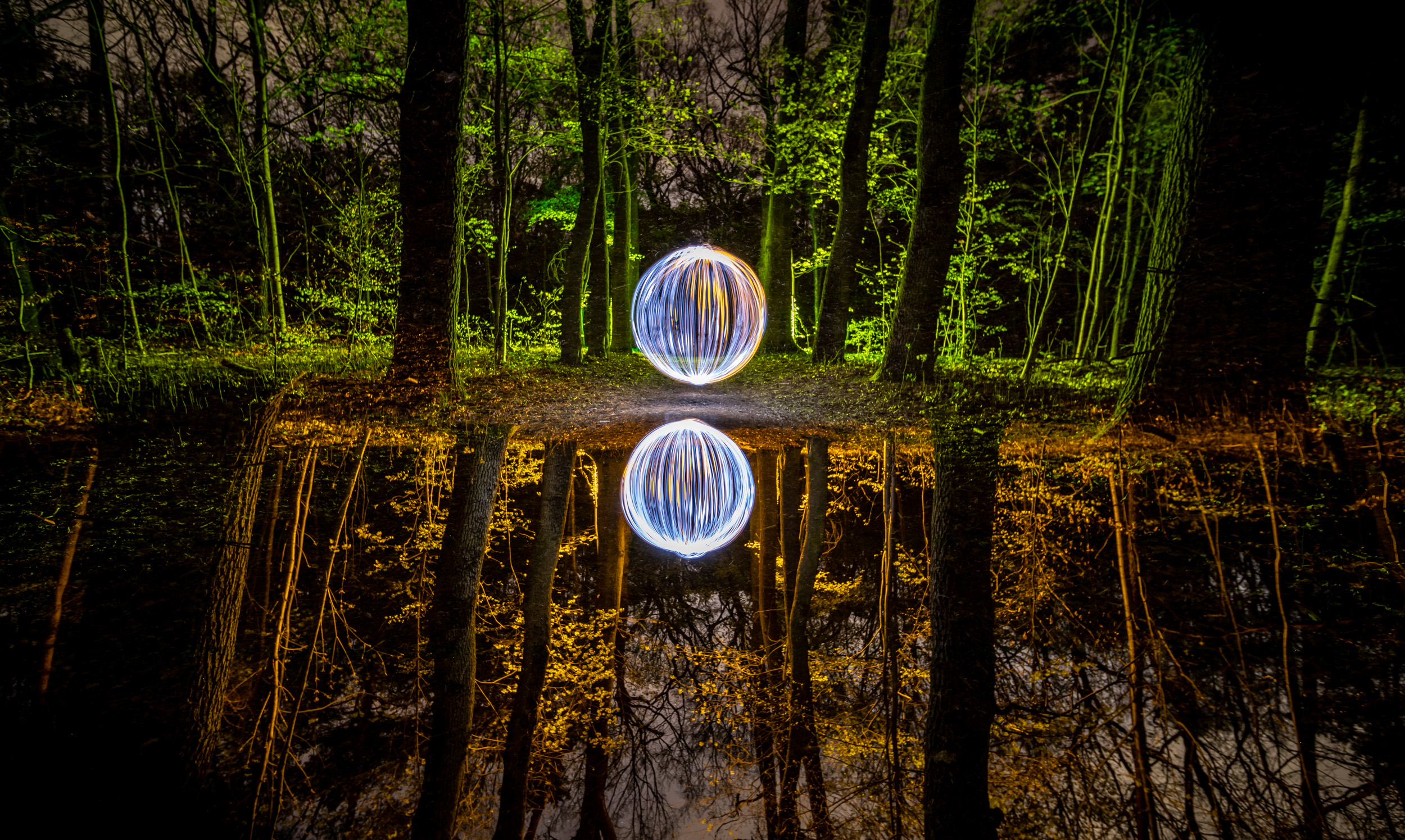 Nearby the place I live, is a forest with a beautiful alleyway of trees. During the Corona time social distancing period I went to this forest for some Light Painting. One picture that was taken, I posted in the original post last month. After the first shot, I only took one more shot here which is this one.
My friend helped me with the background lighting, while I was spinning the orbs. So first the green + orb then the orange + orb. All in a single exposure Light Painting with no Photoshop.
The orb tool I used here for the second time is from Denis Smith from Australia. If you are interested find The Ball of Light Tool.
How & What?
| | Canon 5D Mark IV Camera Settings: |
| --- | --- |
| | 391 seconds |
| | F22 on the LAOWA F2.8 12mm ZeroD |
| | 400 |
In this video you can see me spin the device for a few seconds. Then you get an idea of how this is done. On top you see a few other tools and images that I took that other night.
I hope it was informative and maybe also inspirational. If you have more questions please do not hesitate. I am happy to share my knowledge.
---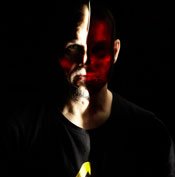 Gunnar Heilmann Photogrpahy
If you are interested in more of my art please also see:
Website YouTube Facebook Page Instagram Feed
Since I am one of the cofounders of the LightPainters project, I also help and support the Light Painting community as a curator - not only on the Hive.
We are Light Painters

To help and support the LightPainters community here on Hive I would appreciate your delegation of HivePower. Any amount is appreciated. It does not require much to get started, we are happy for any gesture.
How to delegate?
Delegate 50HivePower, [50HP]
Delegate 250HivePower, [250HP]
Delegate 500HivePower, [500HP]
All the Hive Power will help to upvote the artist's contribution as part of the LightPainters community.
Thank you so much!