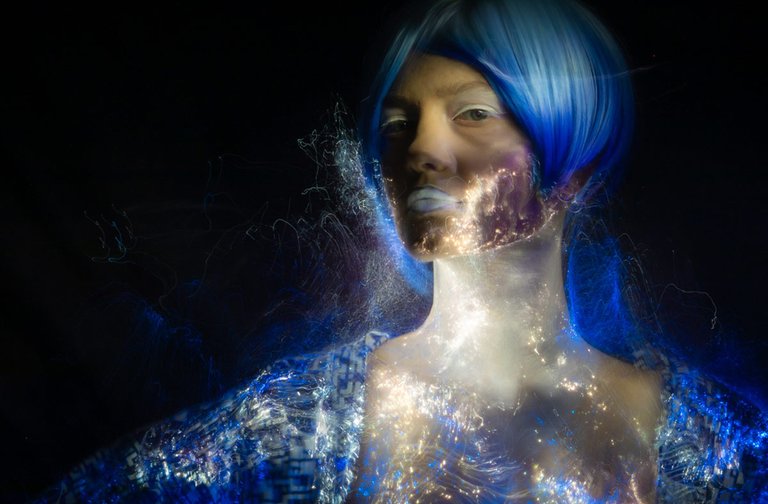 My favorite photography technique involves using the black fiber brush for Light Painting. Here are two more results from my shooting with Magda.
The first image is a crop of the second.
Here is the complete crop: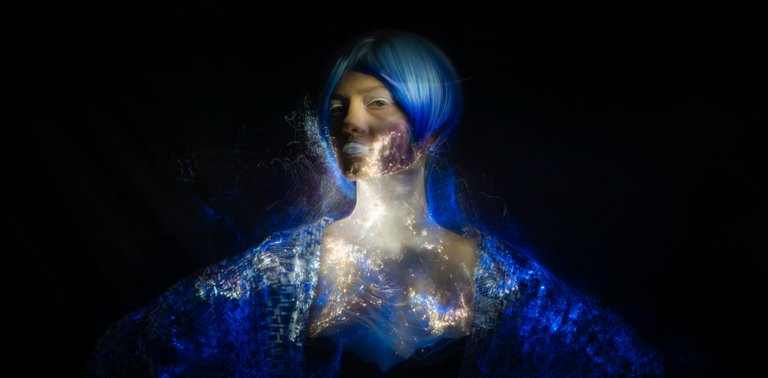 What happened in the Photo?
The exposure time here was 73 seconds at F22 ISO 50 on the 70-200mm F2.8 Zoom lens, it was still kind of sunny outside so we had to crank up the ISO and the F Stop.
Who is she?
Magda is a software engineer and works and lives to a large part of her life on the internet. She asked me if we can get that into the image. All again in-camera and not Photoshop. Magda is super versatile in the different expressions on her face.
Show me the cold shoulder.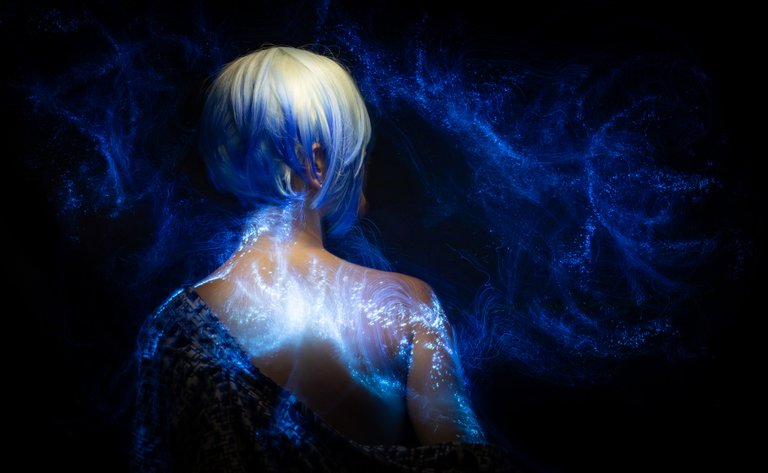 The light was applied first with a scanner that I always use the Black fiber optic whip with a blue flashlight. All that during the exposure time of 55 seconds also at F22 ISO 200 on the 70-200mm F2.8 Lens.
---
Wonder how to do your own?
Fiberoptic Light Painting Tutorial
If you wonder how this was made I can suggest you visiting my dedicated page that gives you some examples and a tutorial video if you have missed it here.
Or you can watch it right here:

Tell me if you tried this technique, tag me, and send me a link. I am super curious.
I hope it was informative and maybe also inspirational. If you have more questions please do not hesitate. I am happy to share my knowledge.
---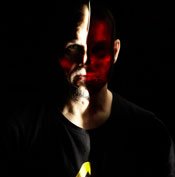 Gunnar Heilmann Photogrpahy
If you are interested in more of my art please also see:
Website YouTube Facebook Page Instagram Feed
Since I am one of the cofounders of the LightPainters project, I also help and support the Light Painting community as a curator - not only on the Hive.
We are Light Painters

To help and support the LightPainters community here on Hive I would appreciate your delegation of HivePower. Any amount is appreciated. It does not require much to get started, we are happy for any gesture.
How to delegate?
Delegate 50HivePower, [50HP]
Delegate 250HivePower, [250HP]
Delegate 500HivePower, [500HP]
All the Hive Power will help to upvote the artist's contribution as part of the LightPainters community.
Thank you so much!