Prism and Camera Rotation Light Painting Workshop result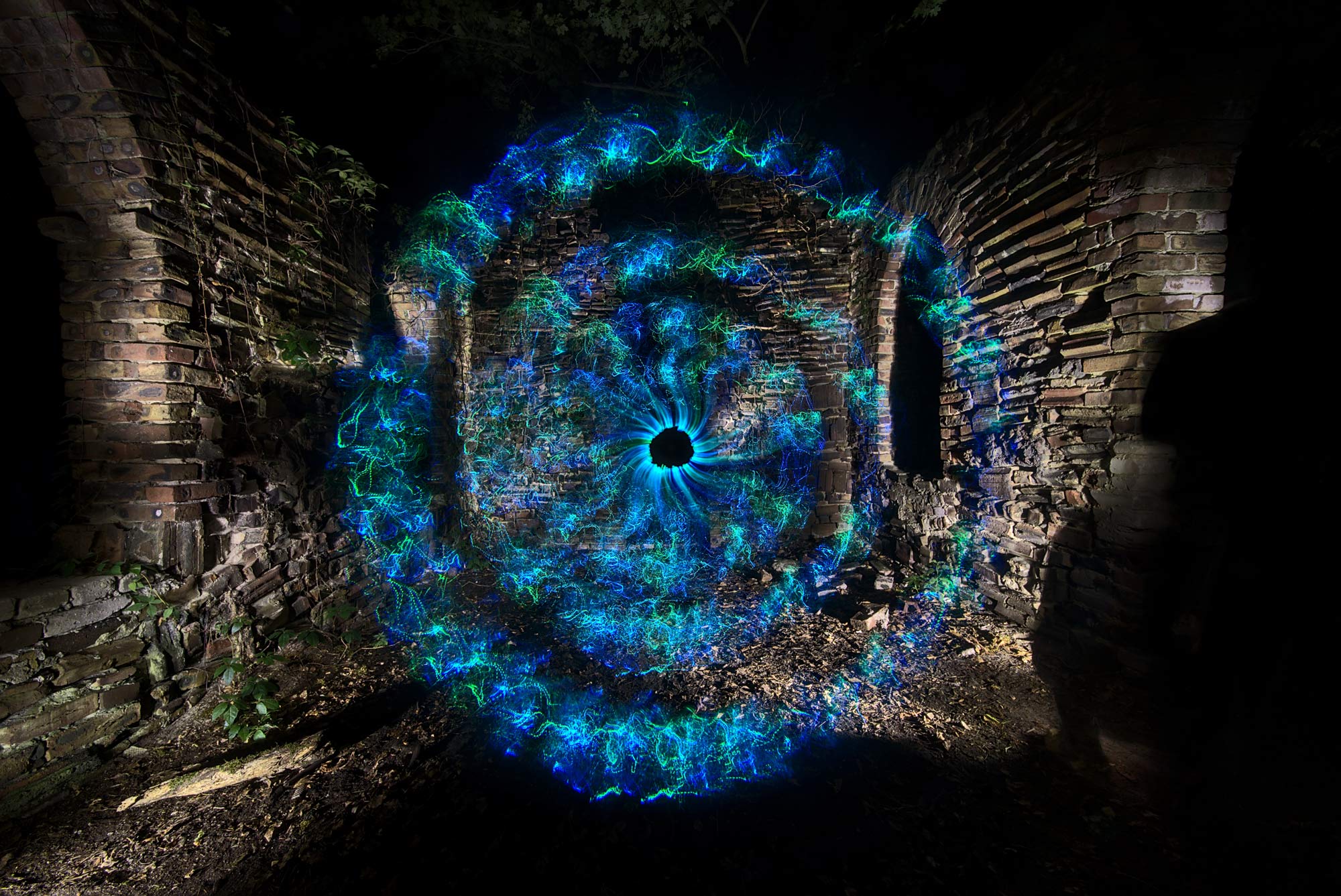 This is what happens when you place a prism in front of the lens during a camera rotation Light Painting. Sven Gerard was operating the camera and I was Light Painting. For these images, I used a fiber optic whip that is approx. 1m long and was wiggled just hanging downwards. Sven was rotating the camera in a continuous manner, yet stopping in 12 steps for a second to highlight some areas. After that process, I lit up the chapel.
Without the prism, you would not get to see the fractal displacement creating that beautiful spiral-like pattern. If you are interested in seeing the result without the prism see this image on my website.
If you are interested in more Camera Rotation examples find your way to my website
| | Nikon D750 Settings: |
| --- | --- |
| | approx. 159 seconds |
| | F16 on the LAOWA F2.8 12mm ZeroD |
Both images were conducted during a workshop together with Sven Gerard. We did share our knowledge with a handful of Light Painting enthusiasts. One of the advanced topics was camera rotation and special effects. (such as Prisms)
I hope it was informative and maybe also inspirational. If you have more questions please do not hesitate. I am happy to share my knowledge.
---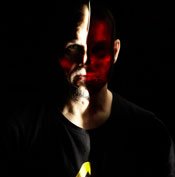 Gunnar Heilmann Photogrpahy
If you are interested in more of my art please also see:
Website YouTube Facebook Page Instagram Feed
Since I am one of the cofounders of the LightPainters project, I also help and support the Light Painting community as a curator - not only on the Hive.
We are Light Painters

To help and support the LightPainters community here on Hive I would appreciate your delegation of HivePower. Any amount is appreciated. It does not require much to get started, we are happy for any gesture.
How to delegate?
Delegate 50HivePower, [50HP]
Delegate 250HivePower, [250HP]
Delegate 500HivePower, [500HP]
All the Hive Power will help to upvote the artist's contribution as part of the LightPainters community.
Thank you so much!