YES we are ON!
Come To Germany in Autumn 2021 for another LightUp Light Painting Event. After LighUpBerlin was such an amazing Happening we have been asked many times if we organize another event. The next Light Up will take place on 17 and 18 September in Görlitz. Then in 2020 Covid19 hit us globally. We all got affected by that story. 2021 we are prepared for whatever is about to come.
Guys out there I am soooo very happy that we can start organizing the next event. Super cool!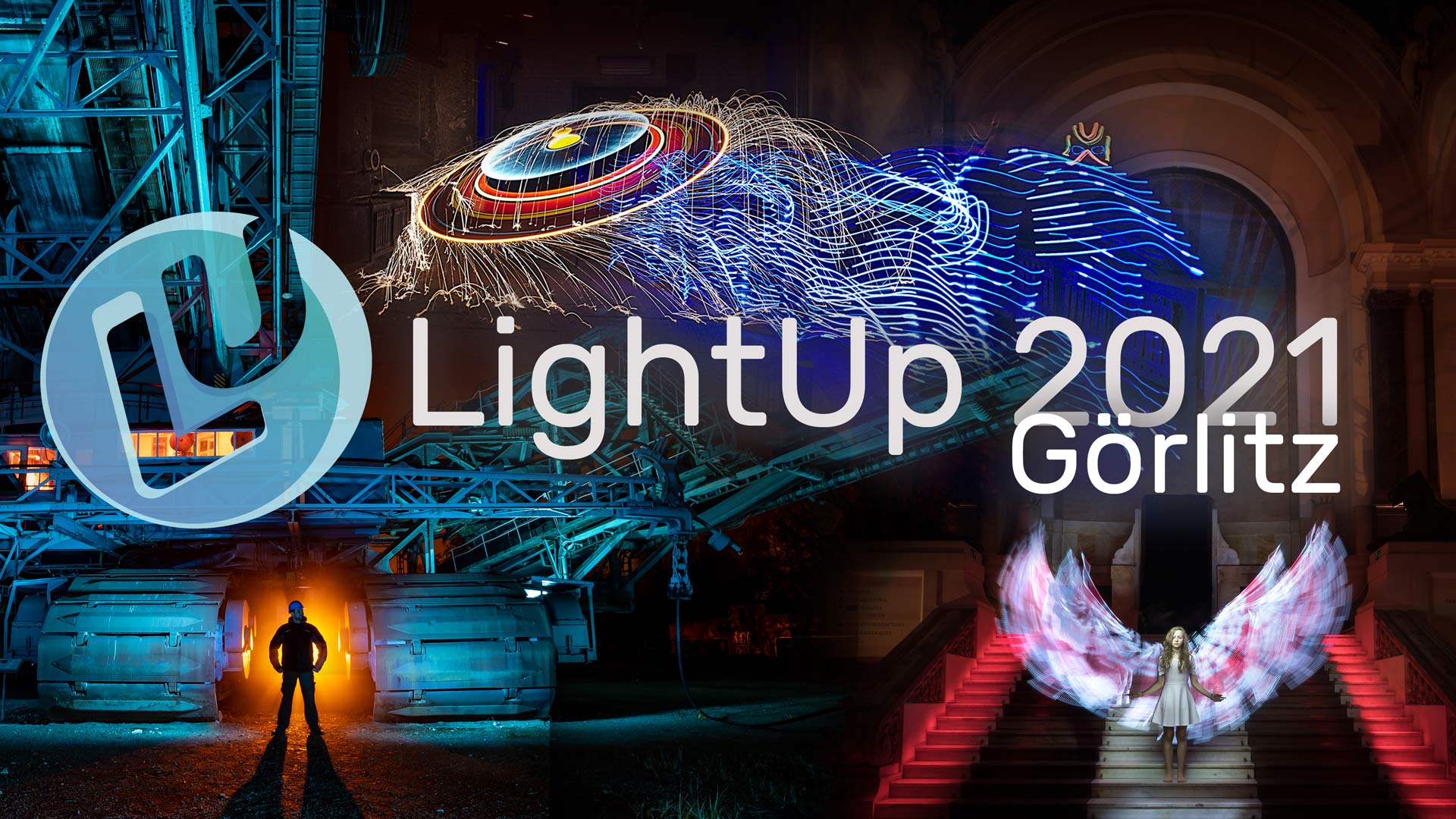 Watch the trailer on Youtube:
There are some impressions of the locations we are beable to share with you:

We have managed to allocate some extraordinary locations south of Berlin for us to share in Light and in Knowledge. We will offer again Workshops and hopefully an Exhibition. Our main location will be "Brauner Hirsch". It is an abandoned guest house/restaurant in the center of Görlitz build in the 13th century. Görlitz is about 200km away from Berlin. The journey takes about 2-3 h by car or train.
We will also be prepared for health restrictions by giving enough space for everyone to play at different locations. We hope you can plan ahead and pack your light tools.
The organization team and the entire city of Görlitz will welcome us in 2021. Apart from us we already have a long list of renowned LightPainters that are planning to join the team as we watch this video.
Go visit https://www.lightupberlin.de for more details. As we have more information on location and exact dates we will share it on the page. Trust us it will be yet another epic night with LIGHT.
Your LightUp Team:
Gunnar Heilman, Sven Gerard, Marla Singer, Dennis Berka, Heinz-Jörg Wurzbacher, Garry Grätz, Dominic Ponce, Danilo Strauß, Felix Leda