Hi Folks!
---
Fresh photo from my latest trip to the woods.
My goal was to reach this waterfall and see how it looks in summertime.
I was visiting the place in autumn and winter - and I must say - it looked better then ;)...
In summer there is way too much vegetation around, too much chaos which make the whole composition very busy. Hard to find a good spot to get the best from this place.
I decided to take off my shoes and just walked into the river to be in a front of flowing water - from this position I made a series of vertical shots and built up this panoramic view.
Water was chilly but very refreshing - great to feel the nature in all its forms ;).
I am not a big fan of the shot but I decided to share it - let me know if You like it!
Cheers!
---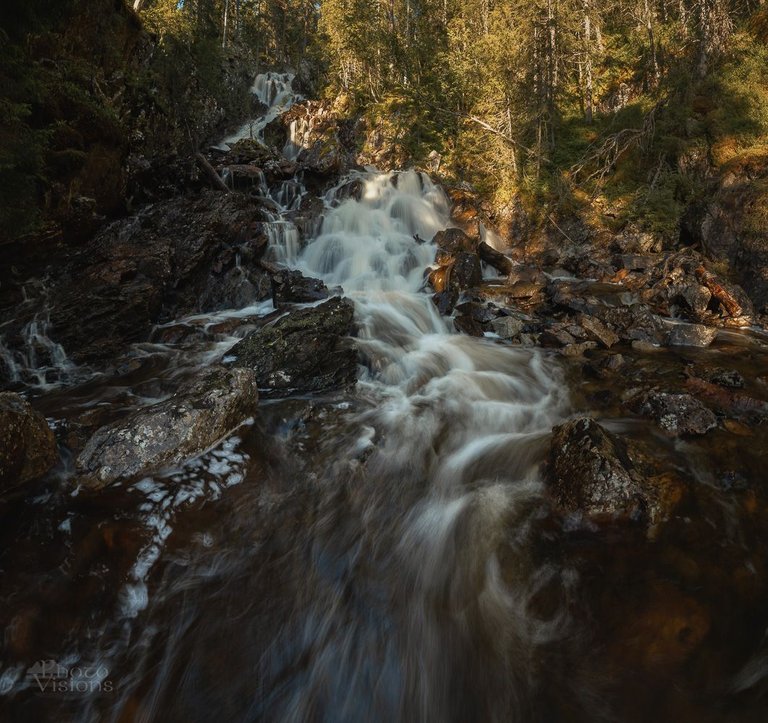 ---
---
---
---
Places to visit:
My YouTube channel: https://www.youtube.com/channel/UCW6Bp19byFzuxhFQwf8WjNQ
My web site: https://www.asphotovisions.com/
My insta: https://www.instagram.com/photo_visions/
My FB fanpage: https://www.facebook.com/AdrianSzatewiczPhotovisions/
My 35Photo: https://35photo.pro/adrianszatewicz
My 500px site: https://500px.com/photovisions_by_adrianszatewicz
---
Remember! Upvoting, Sharing and Following are the best way to show the authors that You like their work!