Hi Folks!
---
One of the first edited photos from my latest trip to Trollheimen and Dovrefjell mountains in middle Norway.
On this one - dramatic clouds over small lake Hjerkinnsdammen in Hjerkinn, in the heart of Dovrefjell-Sunndalsfjella National Park.
I like to use this location to spend a night by this lake - there is always a chance for nice sunset and/or sunrise above the lake - this time, I really enjoyed photographing the midday light.
"White Boat"
Gear: Canon EOS RP with setup of Canon EF 16-35 f4 lens with NiSi polarizing filter + NiSi ND1000 filter.
30 seconds of exposure.
Hope You will like it!
---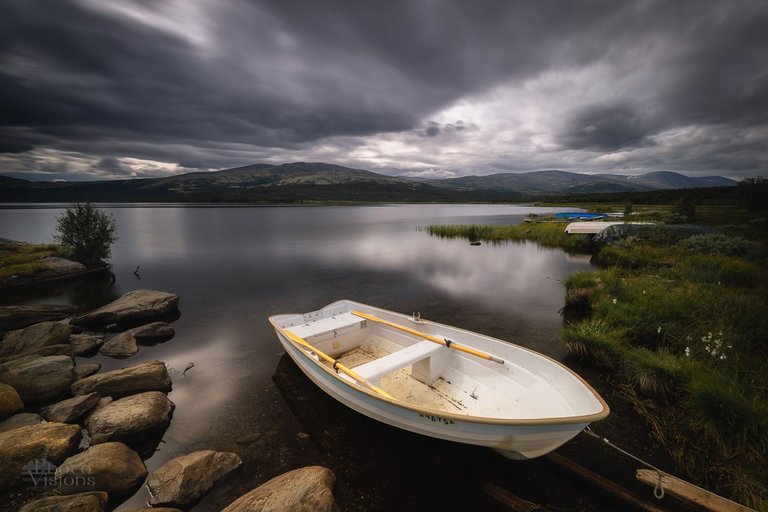 ---
---
---
---
Places to visit:
My YouTube channel: https://www.youtube.com/channel/UCW6Bp19byFzuxhFQwf8WjNQ
My web site: https://www.asphotovisions.com/
My insta: https://www.instagram.com/photo_visions/
My FB fanpage: https://www.facebook.com/AdrianSzatewiczPhotovisions/
My 35Photo: https://35photo.pro/adrianszatewicz
My 500px site: https://500px.com/photovisions_by_adrianszatewicz
---
Remember! Upvoting, Sharing and Following are the best way to show the authors that You like their work!