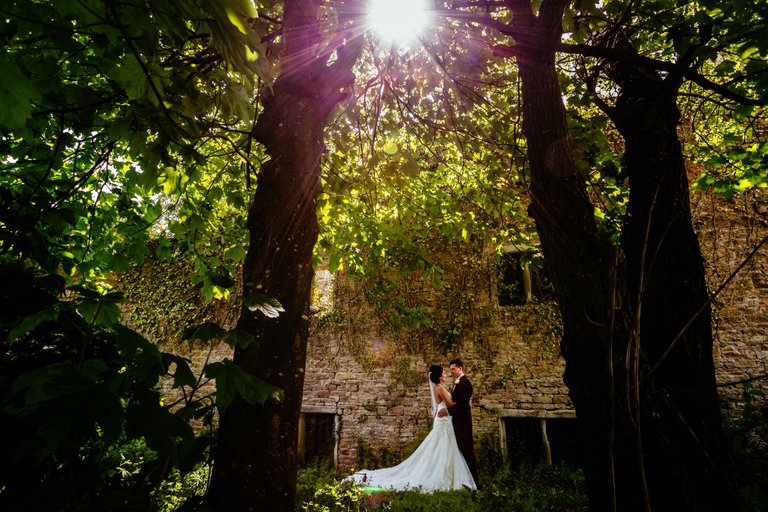 Secret Garden
I think these conditions are what most photographers dream of, well I do anyway! A beautiful couple, gorgeous light, a beautiful wall and trees galore! It all really came together and although this is one of my more traditional wedding photographs I just love it. I love how it looks like it could be in a Disney film and the light coming through the trees is just right. We are always on the look out for the right background and this stone old wall was just perfect, it was so romantic! One of my favourite locations ever! So whilst we always try and create something new this shot reminds me that beautiful photographs can just be simple too!

- Verity x
Photography by me and copyrighted to me.
Please UPVOTE / RESTEEM / FOLLOW to support my work on Steemit - Thank you!