Close to day's end the sun came out to shine into the heart. I took the chance to shoot a few images in the garden.
This is a view through the apple branches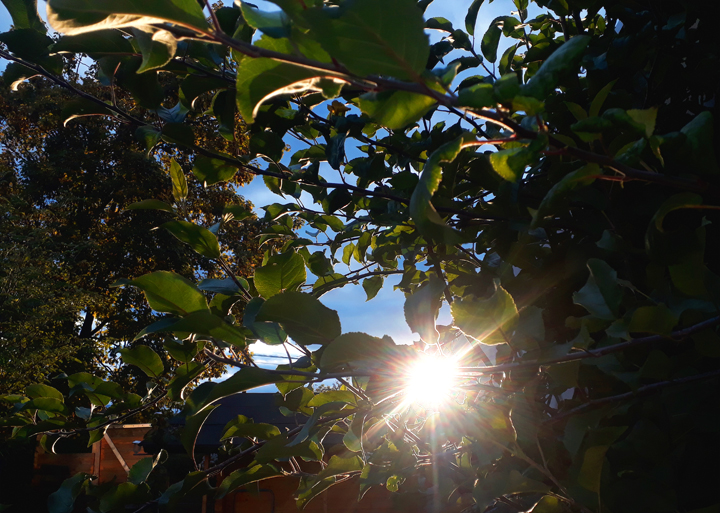 As we already had the first few days with temperatures below Zero °C . The grapes are ready for some 'iced' jam, or whatever (Too few to press ice wine ;). The Grapes kind/ name is Isabella.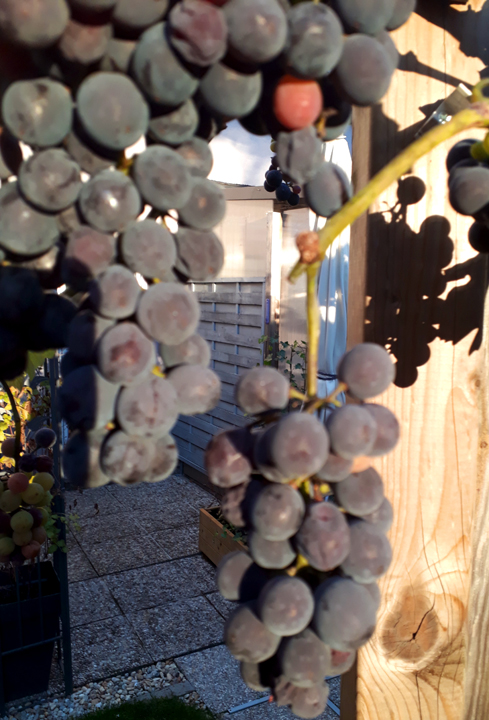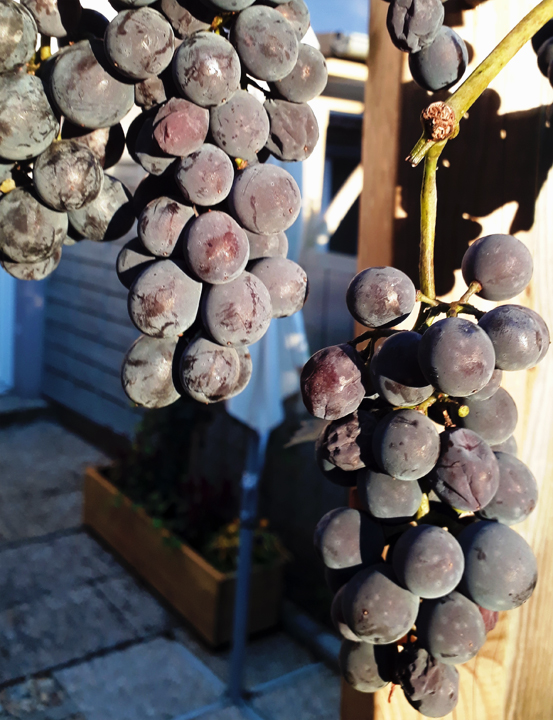 Have a beautiful, and safe Autumn, my Peepz!