The Coronavirus pandemic didn't stop the North Pole from reopening this week.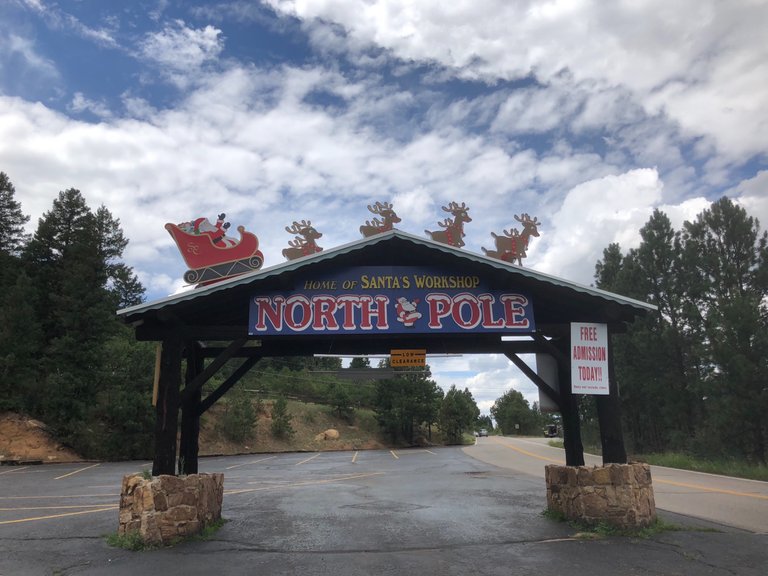 It's Christmas in July at Colorado's North Pole as "The Virus" continues to spread. Pandemic or not, I took my wife and son to check things out. Our summer fun will not be interrupted. We are living our lives and having a blast and don't plan on slowing down any time soon!
Here are some of the things we saw at the North Pole (in Colorado)...
As you can see, it wasn't very busy. It made social distancing easier but you'd be surprised at how many times we found ourselves in very close proximity to other visitors. Maybe most people suffer from poor depth perception.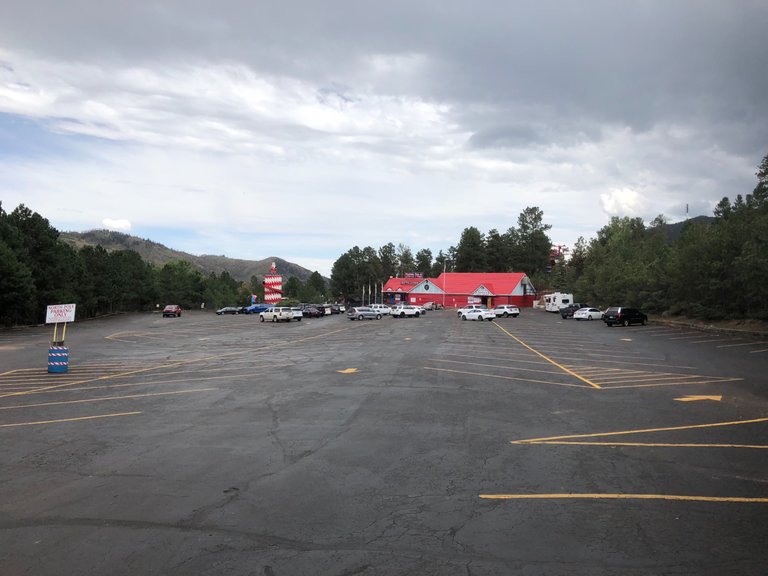 This certainly isn't false advertising. We indeed had fun.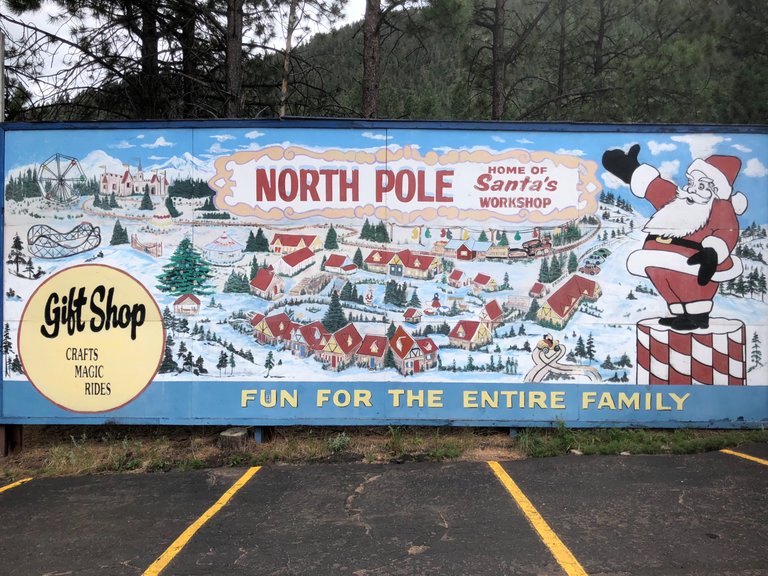 Not the kind of entrance one would expect for the North Pole but it was enchanting nonetheless.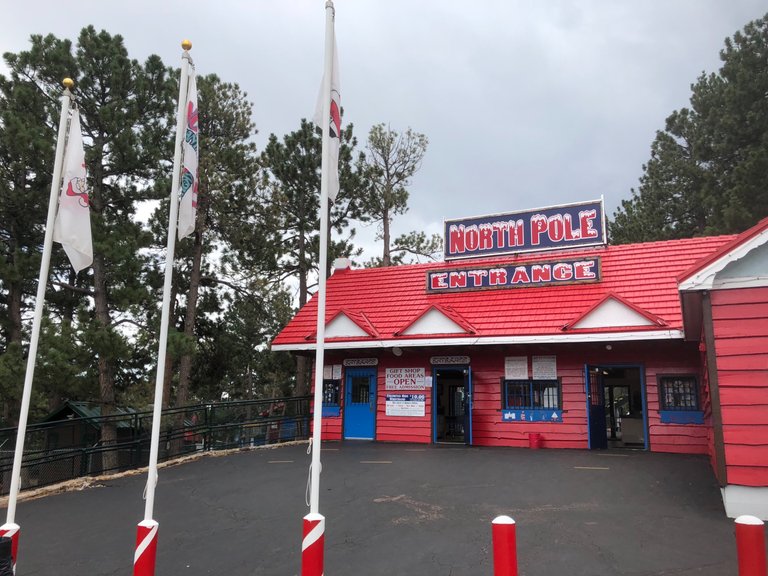 What a view! That big Santa structure was actually a huge spiral slide. I think it was called Krazy Kringle's Death Slide, or something not like that at all.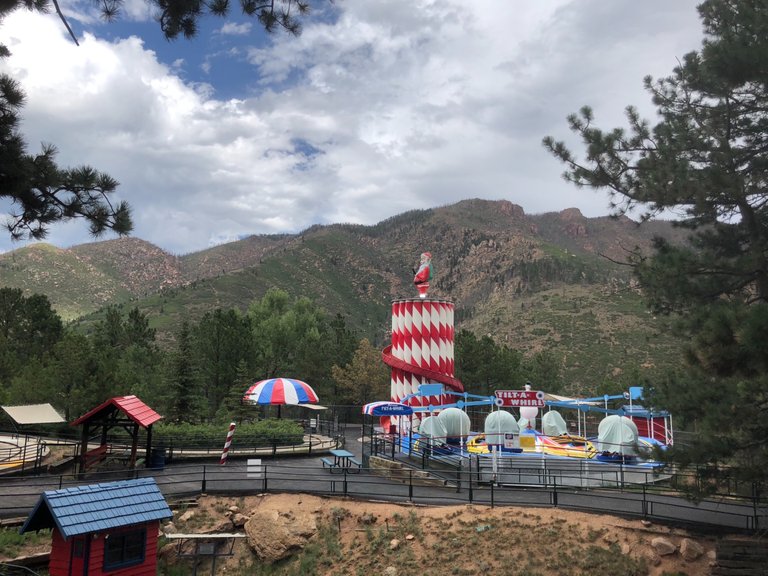 Another angle. That is some fantastic camera work, right?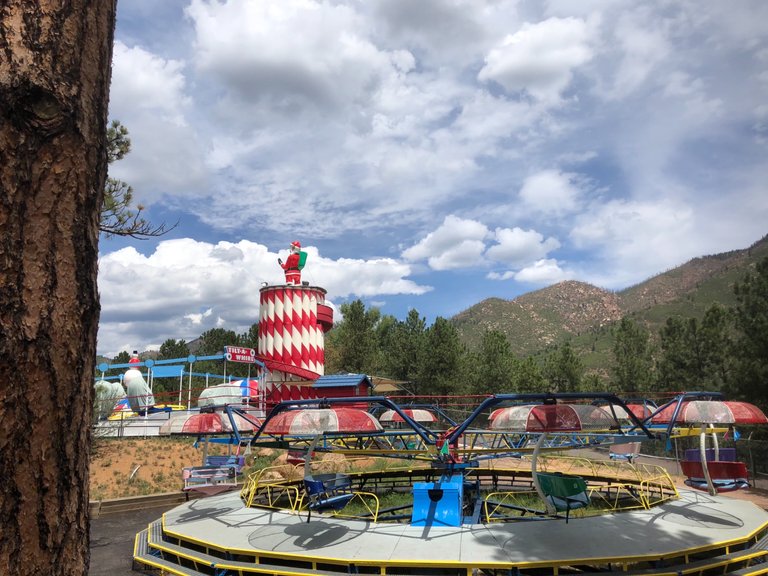 Flying reindeer! Kind of. This ride was not operational. Prancer was displeased.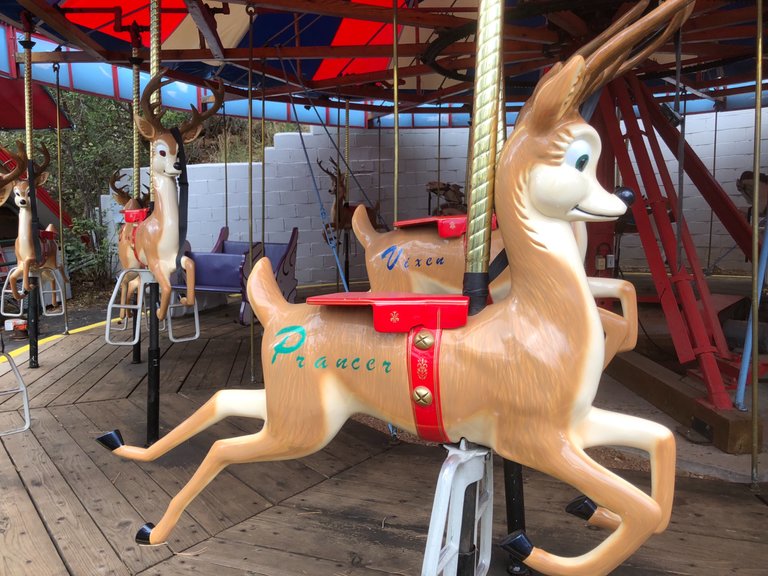 I cannot verify if this was a real post office or not. Nobody was actually working inside, so it seems legit.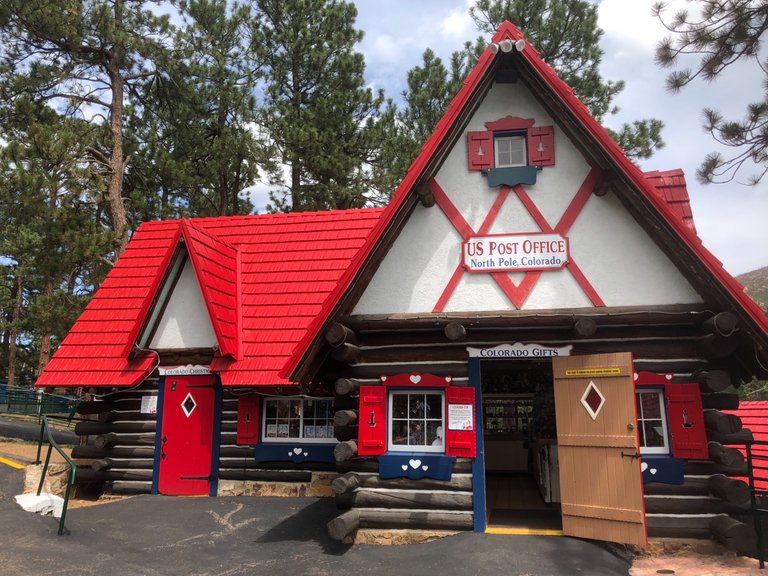 A view from a place in the park showing some stuff.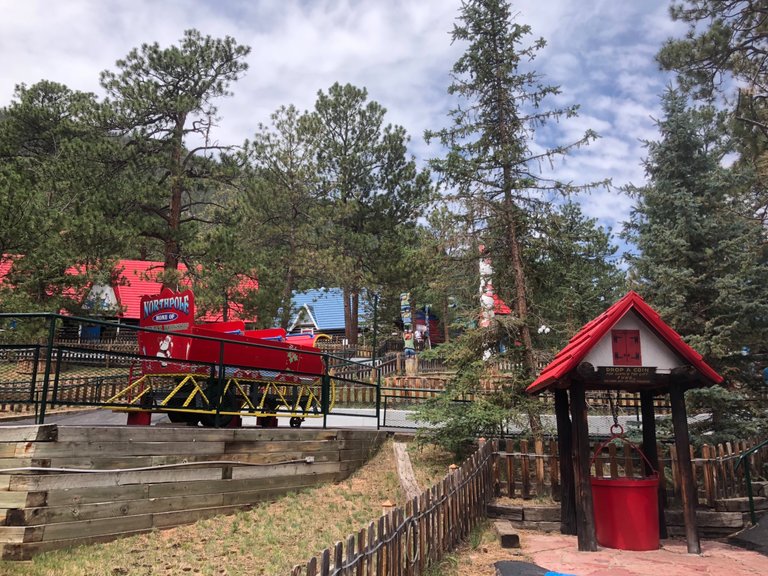 Another view from another place showing more stuff.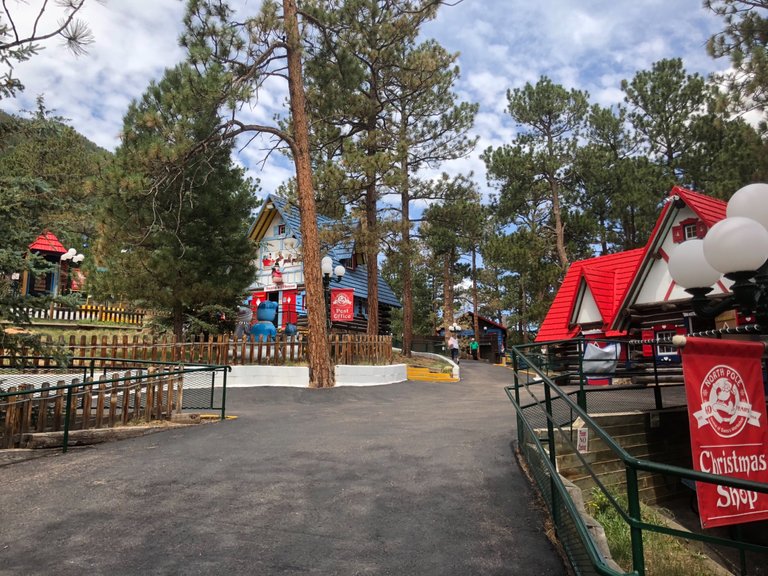 A not-to-scale Santa Claus sitting on what appears to be a sitting moose. This might be confusing for small children. View at your own risk.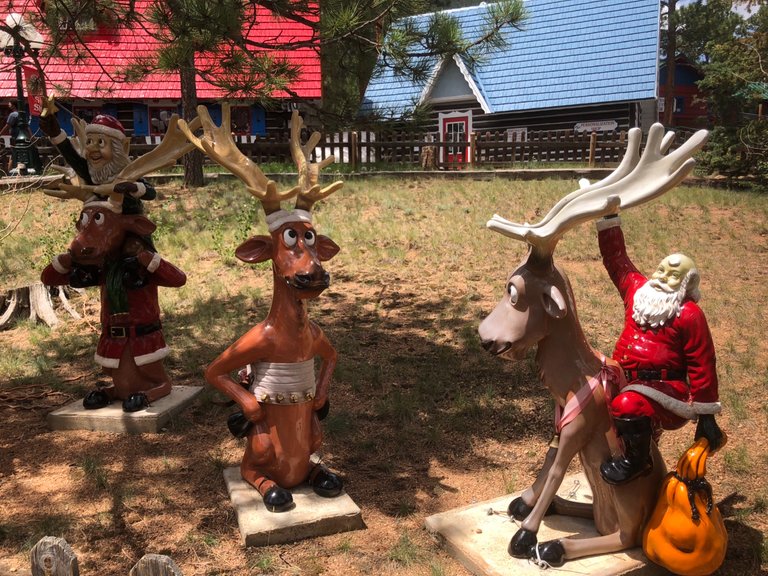 A fountain in front of a toy store with a mountainous backdrop. Even though it was 75 degrees, it sure felt like Christmas!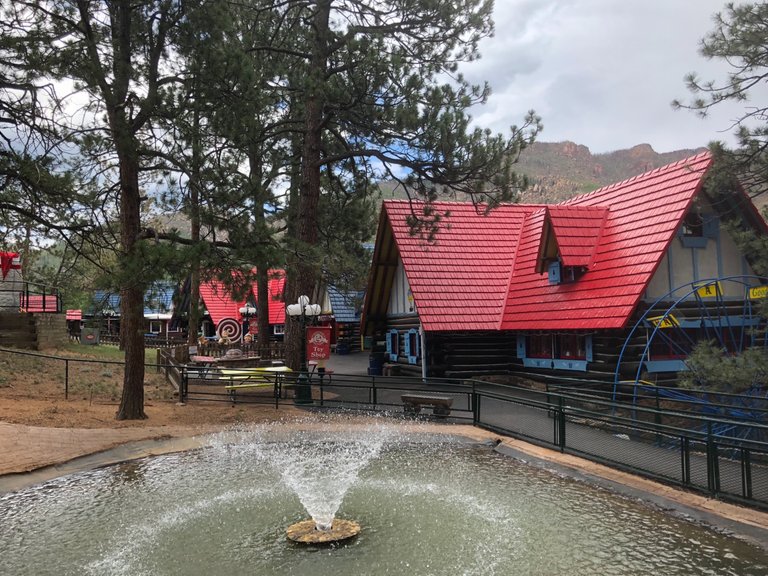 ---
Most of the rides were closed and it was pretty quiet in the park, but the Christmas music was playing and the weather was beautiful for a mid-summer day. We took a train ride, a sky ride, and went down the not-death slide a couple of times with our son. We even enjoyed a funnel cake and some mint chocolate chip ice cream too!
Times may be tough and things may seem scary out there but don't let that keep you from enjoying life. We have more adventures planned for our extended summer vacation, so stay tuned!