The Paint Mines in Calhan are a lesser-known gem of the Colorado plains.
Being the natural explorer and adventurer that I am, I paid this place a visit. Behold the natural beauty of the Paint Mines...and my amazing phone photography!
---
This is the approach and descent from the western side of the mines. It was a fairly steep slope into the mine area, but nothing my flip-flops couldn't handle.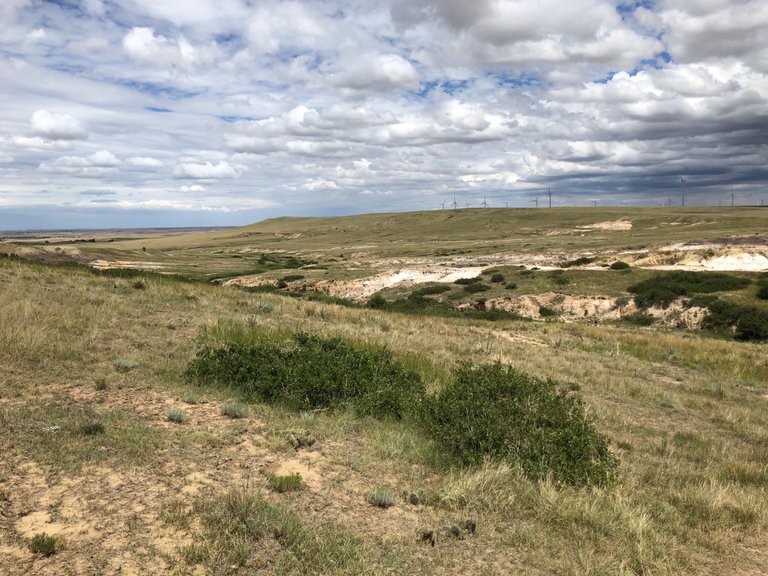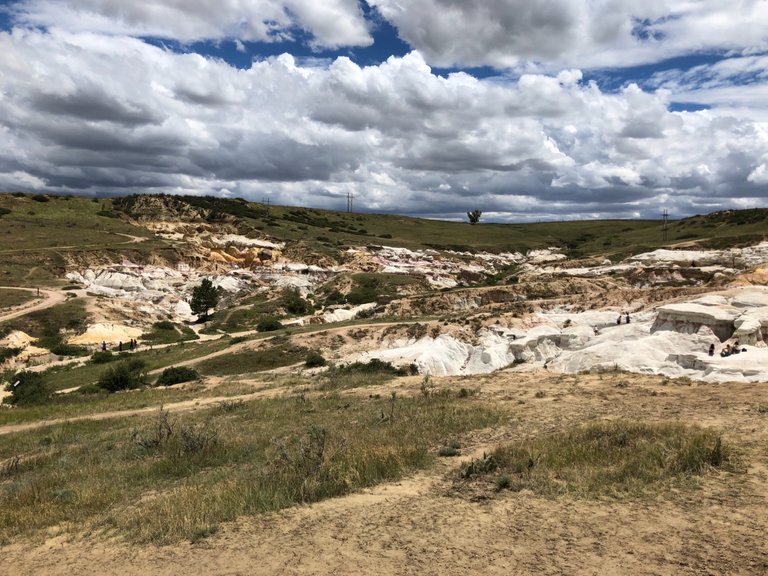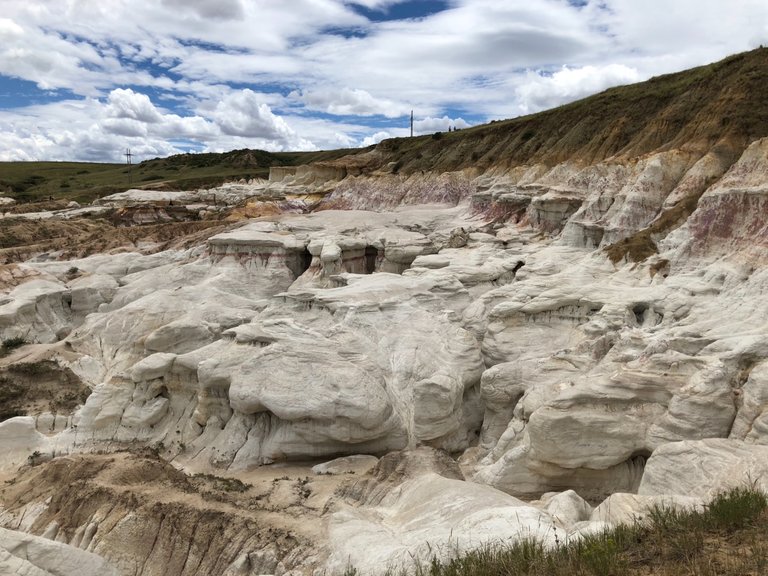 Once you get to the bottom, it's easy hiking on relatively flat trails.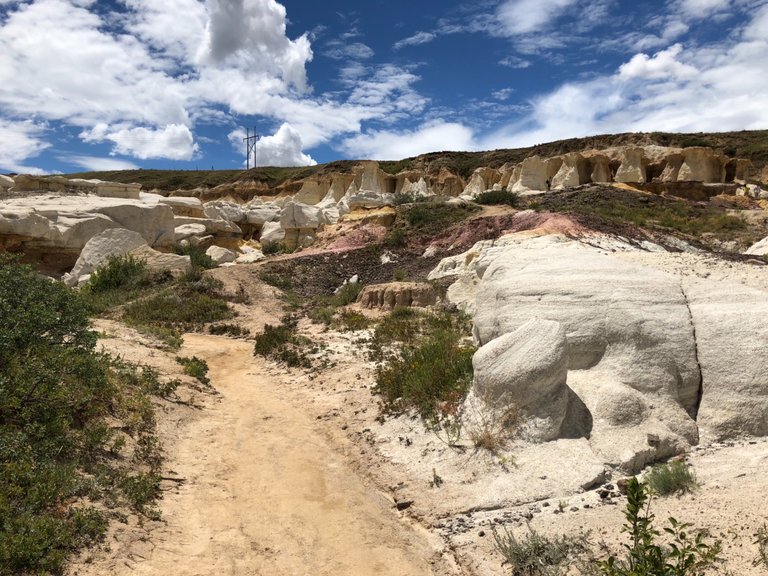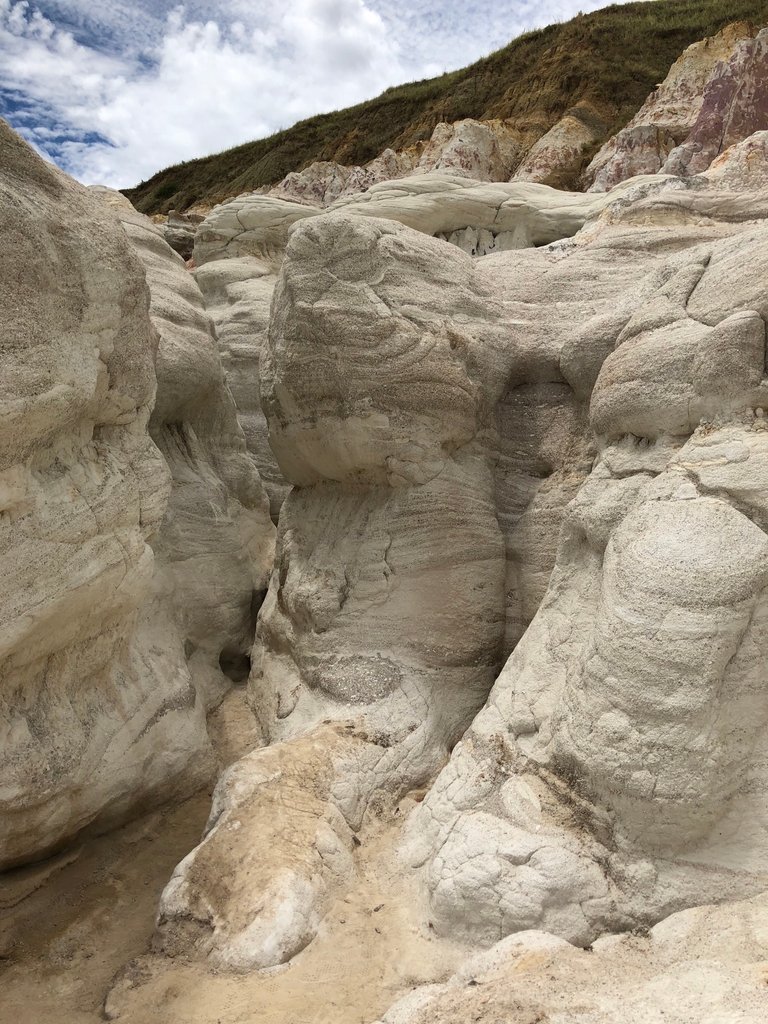 The very blue sky provided some good contrast with the warm colors of the rock, dirt, and grasses.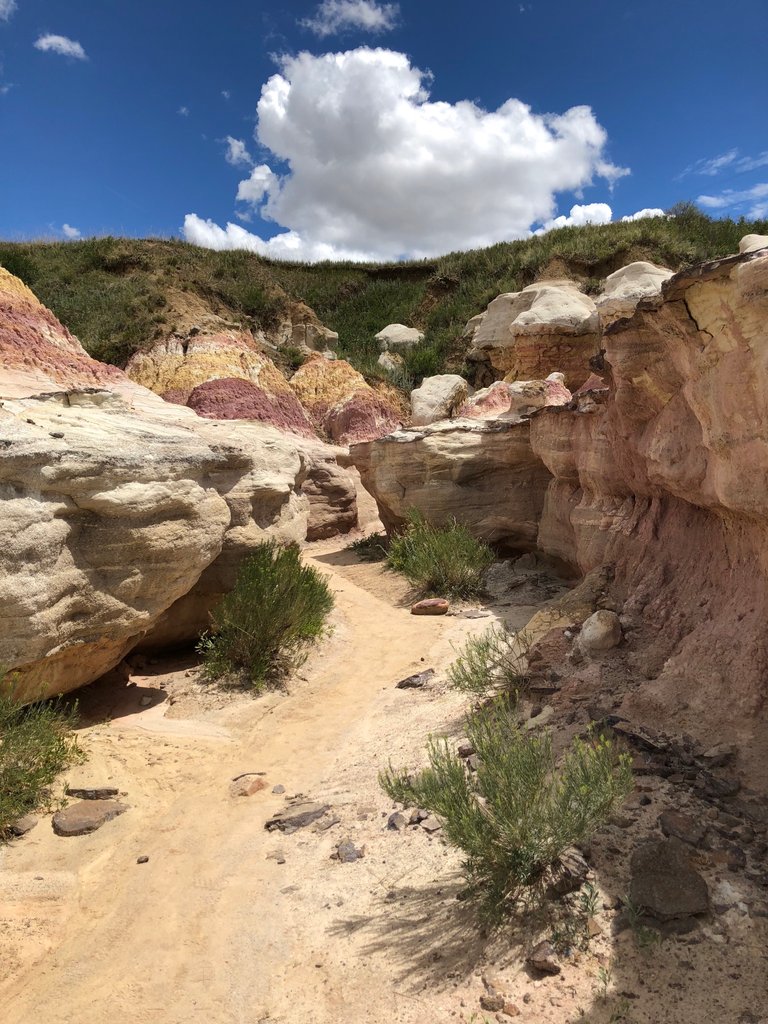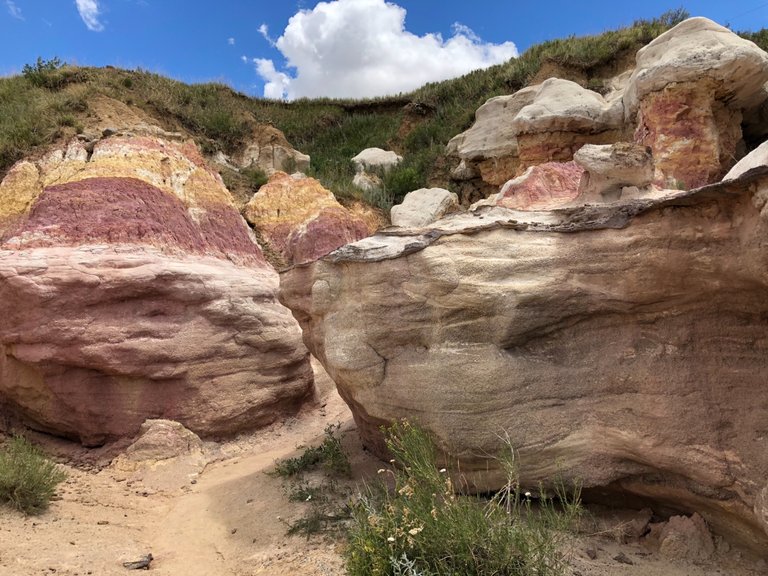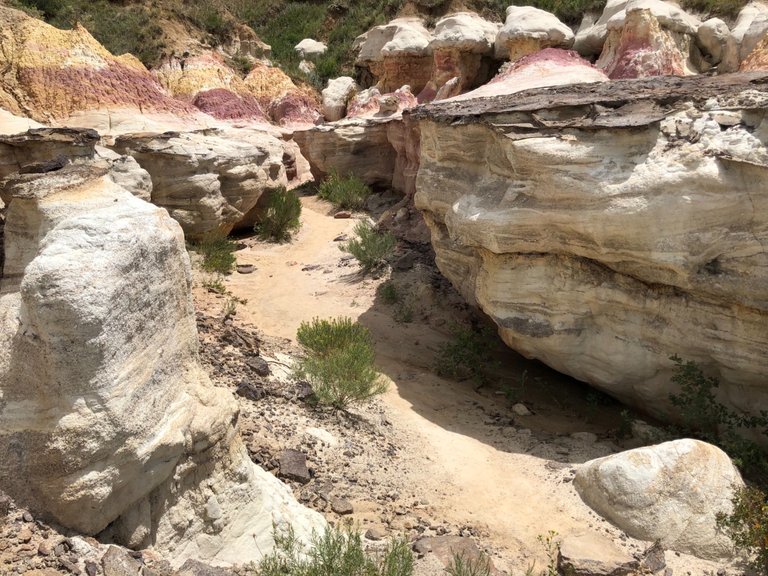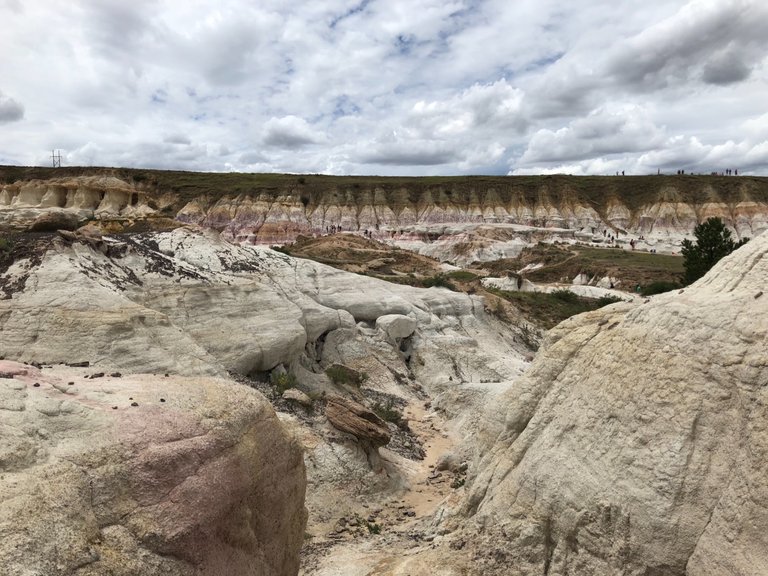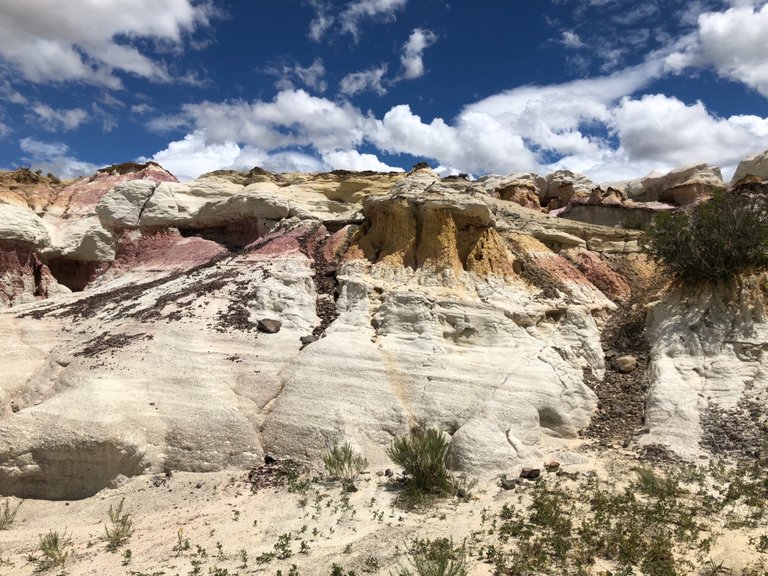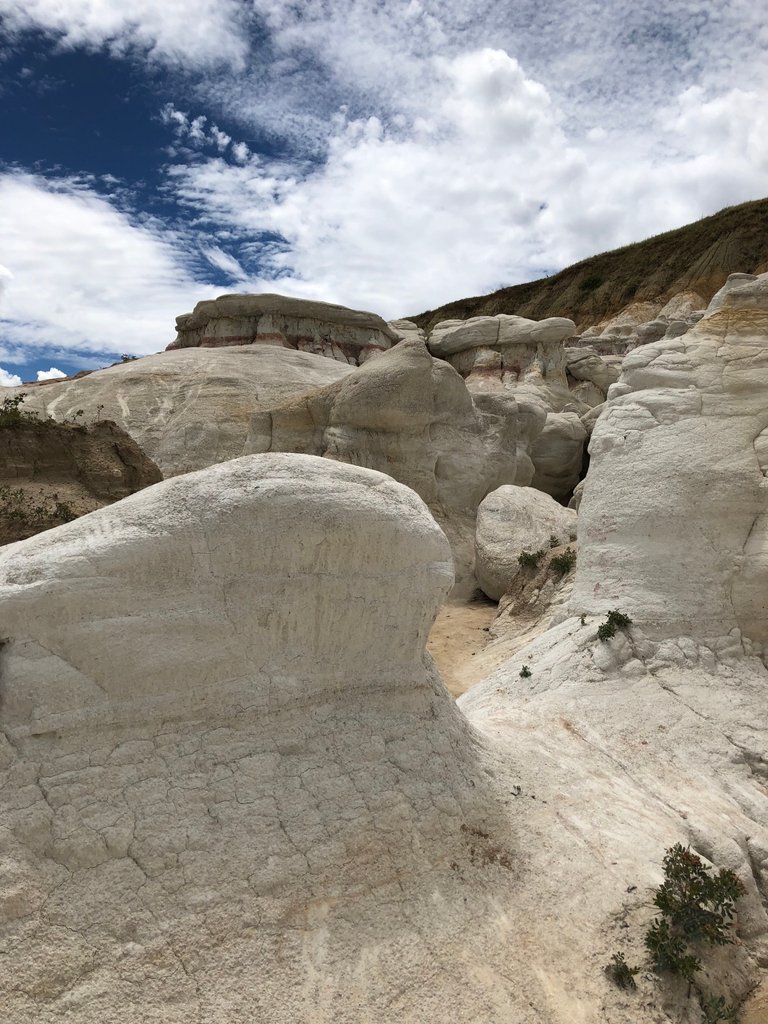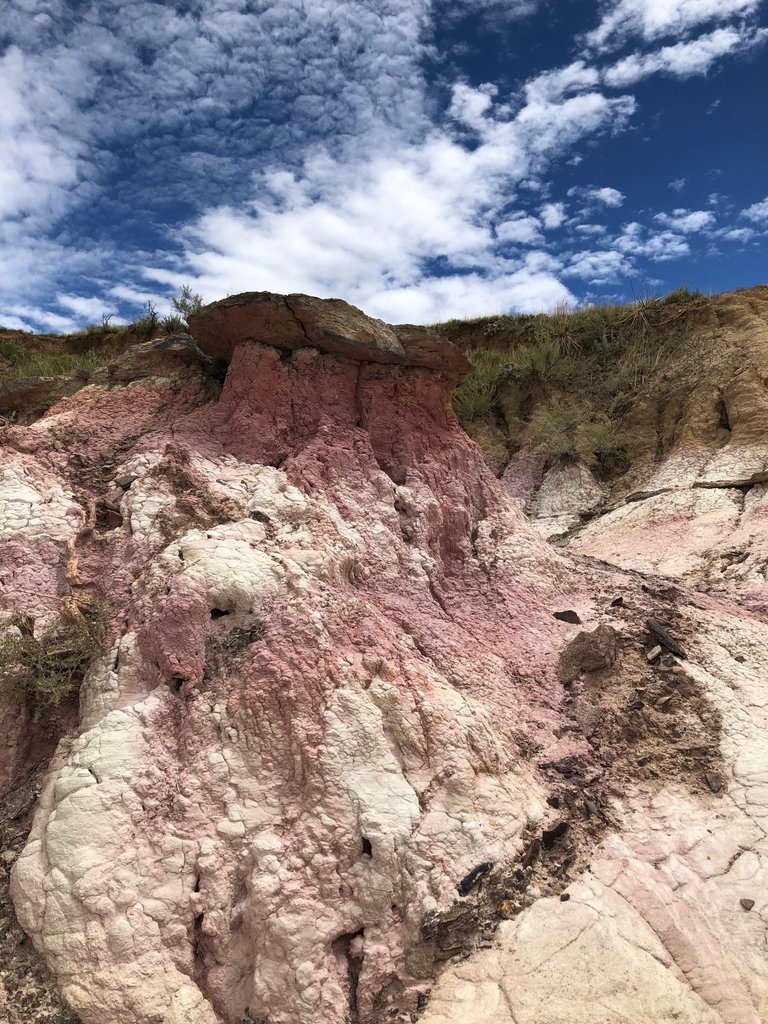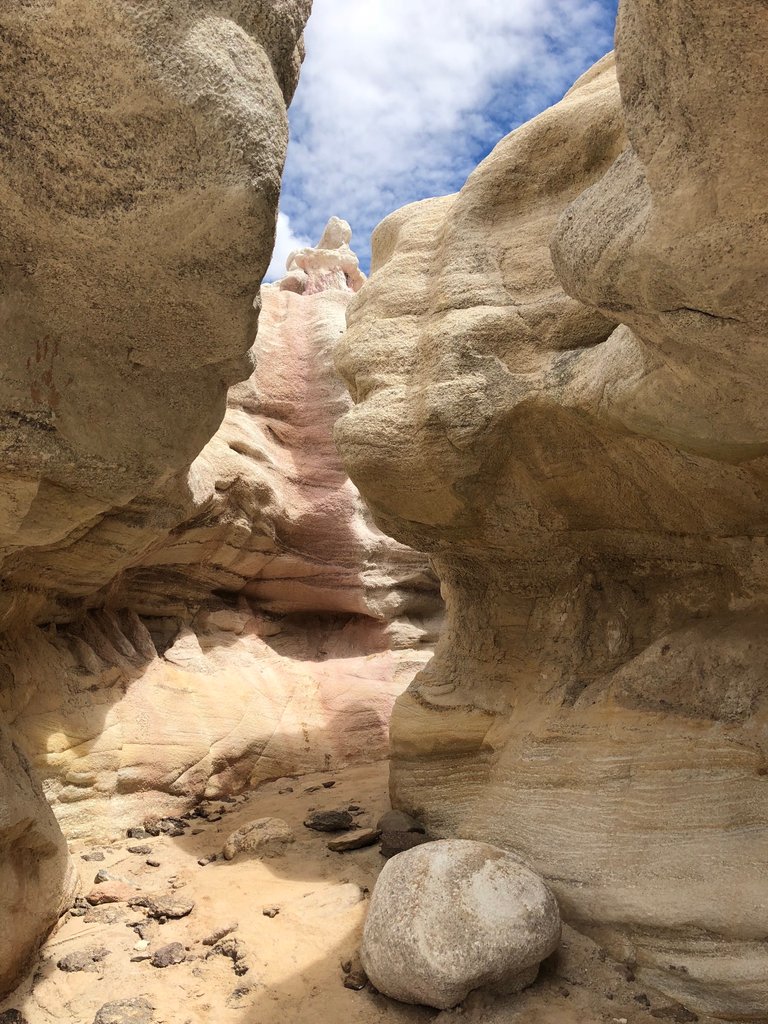 The Paint Mines isn't a very large park, so you can see as much as you want in one visit. There are nice views of Colorado's eastern plains and trails that take you around the rim of the Mines as well. But there isn't much cover from the sun and summer days can be very hot with little to no breeze down in the Mines. Be sure to bring your sunscreen and plenty of water!
If you're prepared well or get lucky with some beautiful weather, it can be an amazing day with your friends or family!