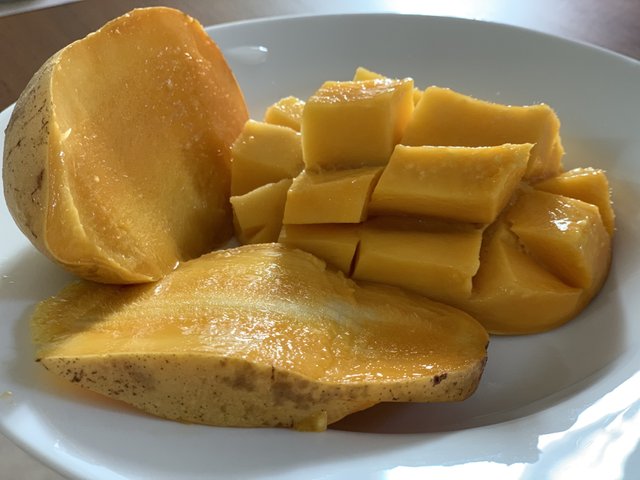 Do you know Philippine mango? I learn that Mango from the Philippines has different texture, it is smoother, finer and more sweet compare to those I have tested in Thailand and Malaysia.
DO YOU KNOW THE BENEFITS OF EATING MANGO?
There loads of benefits having to eat and include ripe mango in our diet.
❤️ It is good for our gut. When you feel constipated, and did not have a regular poo, try eating ripe mango.
❤️ Enhance eyesight- We were always told to eat pumpkin, carrots and other bright colour fruits and vegetables, happens to be that mango is one of them. Eating ripe mango elevates and improve eyesight.
❤️ Gives goos glowing skin - I think it is because of vitamin C and beta carotene that mango has, and other vitamins it is why it provably one reason why my skin is looking smooth. I mean do not focus on my face. In general, my whole body is flawless, very little signs of ageing.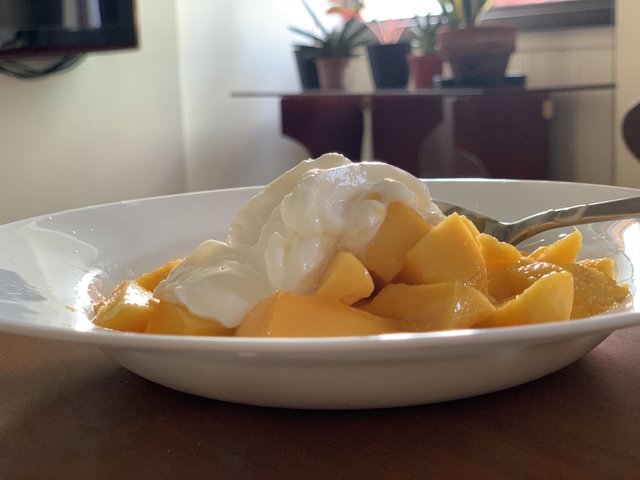 My face does show my age though especially around the eye area which is we all are going that direction.
SIDE EFFECTS OF EATING RIOE MANGO
Remember not to eat too much mango. It contains high in sugar. You can put on weight by eating too much. Eat in moderation. One medium eize mango contains 135 calories. So think about that too.
I like having my mango eaten with yogurt in the morning. Part if my breakfast such as bacon and eggs.

Yes I am crazy when I eat in the morning, Especially after my work out.
I am a big eater in the family.
Coffee, lots of water, plus fruits.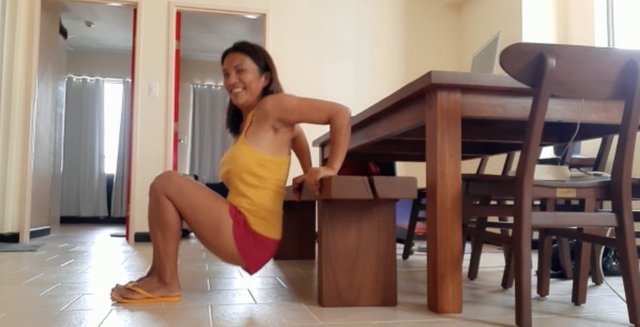 I believe that eating substantial amount to what I think makes me full after work out is necessary.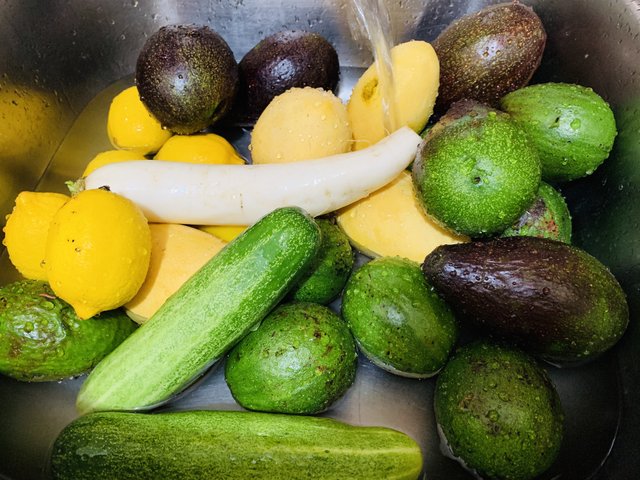 These are some fruits and vegetables I usually buy at the market. In this time of lockdown, we were not able to go much at the store and I buy those kind I can keep long.
😋 well you guys, that is for today ai guess.
Thanks for your loving support.
❤️elvielins