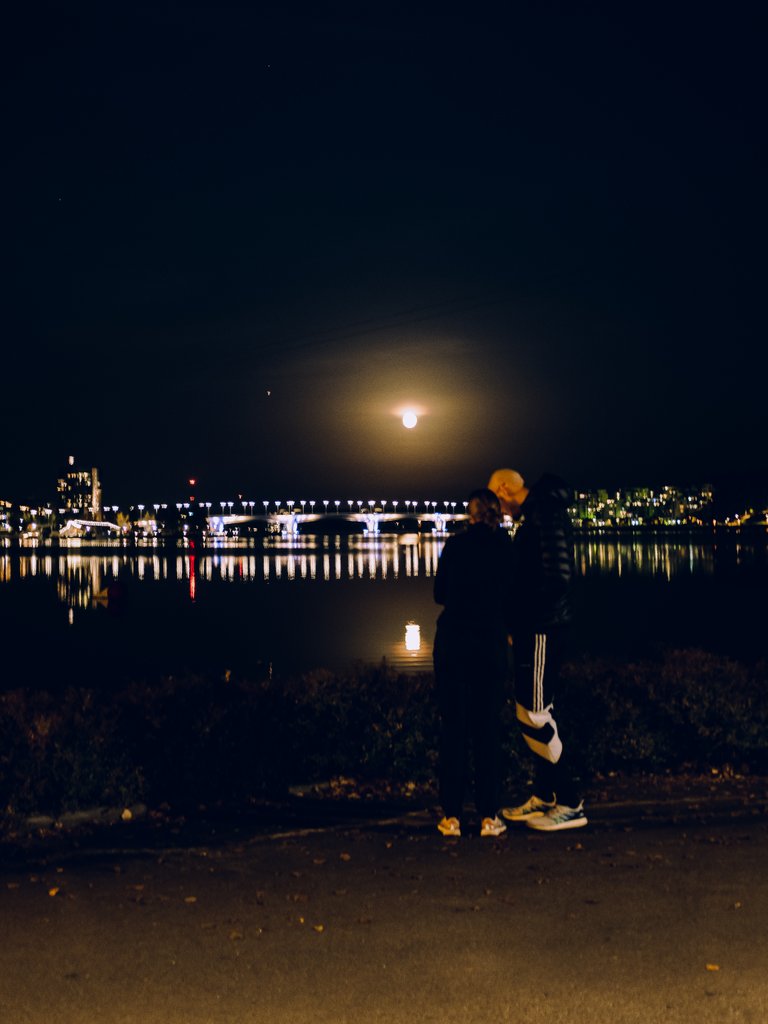 Hand held night shots anyone?
I went for an evening walk, afternoon for me really but it was just after the sunset. I took only my little Fujifilm camera with me, "just in case", but didn't intend to shoot anything. By the time I noticed the almost full moon and clear night sky, I was too lazy to turn back to get either of my big boy cameras.
Along my little walk, I counted 15 other people taking pictures of the cityscape and moon with their cellphones, and one person had a real camera. I wonder if any of us got good pictures, I think no. One would really need a tripod, a long fast lens and all that hassle. Moon pictures are rarely any good, that sucker only looks awesome in real life. Anyways, I tried.