Photos from the mountainside
When you start to get outside the city, the mountains rise up like jagged teeth. The elevation change from the road to the peaks you can feel the pressure changing in your ears.
We went on a day trip to visit the Hmong village.
This group of traditional Vietnamese people live high in the mountainside. They also have some amazing textiles that they Manufacturer with hemp then dye with Wild indigo plants.
My next two posts will feature images from the strip.
The first set of images here are from stopping at a small tea plantation almost at the village. Hiking around the slopes that had a swing that would swing-out over a steep drop off.
And yes I did swing on it however my friend was a bit too scared to do this as well. lol.
Here are some photos.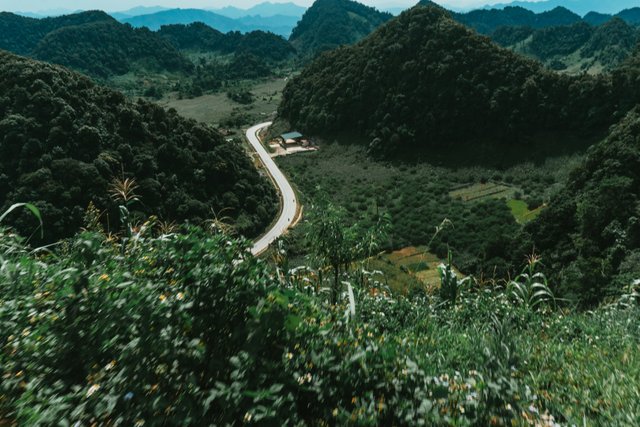 This is the view looking into the valley from atop the cliff.




My Friend Helen on this Precarious swing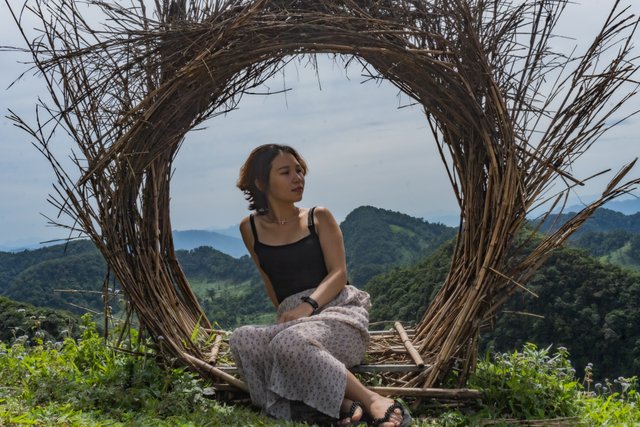 They also have this lovely wreath that you can sit in and pose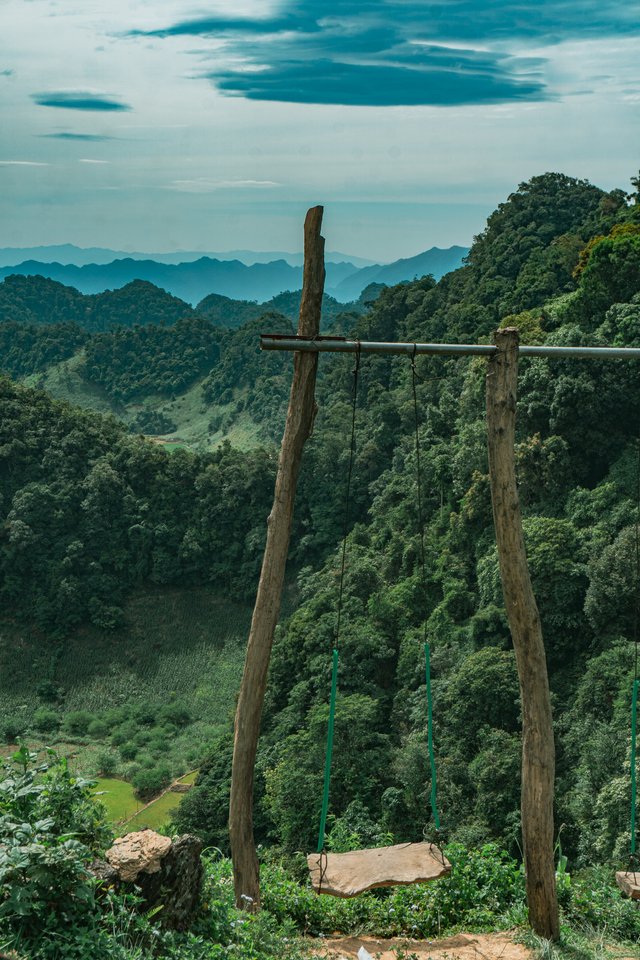 Here we see the swing that I've mentioned above




Here my feet on the swing as I Lofted off The edge




This is me swinging out over the edge. LOL I'm not photogenic.




These are steps leading up The cliffside through a tea plantation




The flowers here are so bright and vibrant butterflies ... everywhere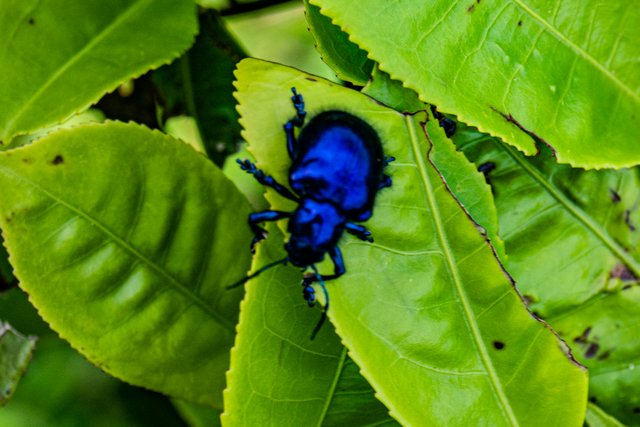 I wish I got a better picture of this blue beetle because its color was so vibrant.




So many amazing flowers growing in such abundance here




This is the path back to the car. Lots of walking... LOTS OF WALKING... lol



I hope you enjoyed some of these photos. Stay tuned for more exciting adventure updates!
---

Any Support is Welcome!
Bitcoin (BTC) : 18zopjg9Y2VA1ouCqCZapN3UzdpK3UnMdm
Ethereum (ETH) : 0x849C33abCb753540fD0D6cDd25df05BC20a1254E
litecoin (LTC) : LdWUz5haDfkn4D1fxmte8nJePEGjJv6Lqh
Bitcoin Cash (BCH): 1DRRtY3j5xzx6Dn9ofQgoosXdqGVsYYNcU
Helix (HLIX) : HPnubkb9FBtSZKPjRvqD166BX4vPK3GtAz


Thanks for reading my post, you inspire me to keep posting!
Thank you for your support!