Caring for the herd is not an easy, year-round task. In winter, deer are on their own grazing in the mountains, where there is food for them. But periodically, the Nenets men go to look after them: move them to another place, get vaccinated, catch someone for meat or pick up for a sled harness. After a snowmobile ride through the mountains in search of this herd in an impenetrable white snowstorm, we finally found it when the clouds parted a little and now we are all together, both guests and owners of the herd, watching deer.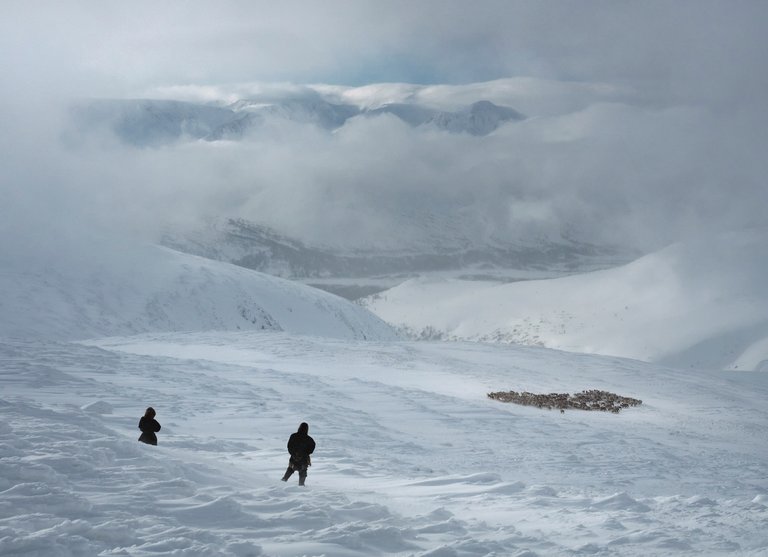 March 2019, Russia.
---
OLYMPUS OM-D E-M5 Mark II
Exposure time: 1/1000 sec
Aperture: F 8
Sensitivity: ISO ISO 250
Focal length: 23 mm
35 mm equivalent: 46 mm
---
P.S. You can click on the photo to view it in a larger size.
---