Summer evening. We are standing and enchanted admiring the bright sun, slowly sailing through the orange sky and trying to hide behind the horizon. Life is beautiful, the long-awaited freedom is felt in the air. We are a little late to come to a beautiful point before the sun went down too low, but to hang out with photographic equipment and not shoot this sunset at all would be a pity. So here it is — the orange summer evening :)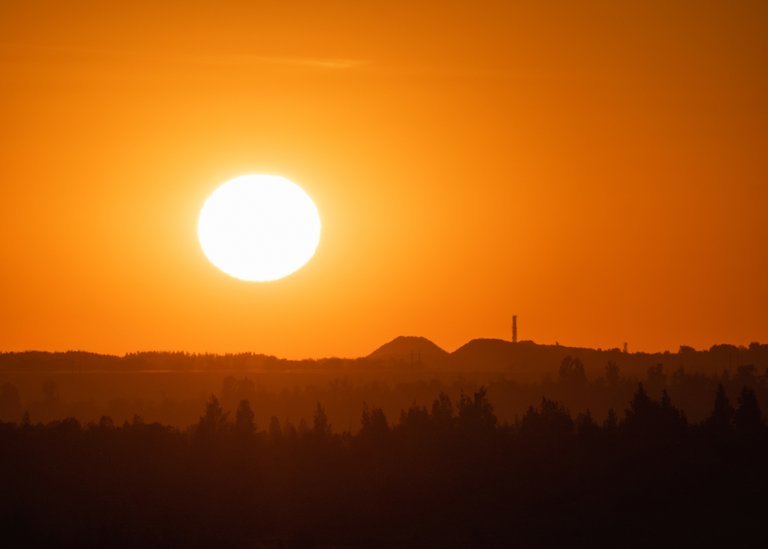 June 2020, Russia, Tula region.
---
OLYMPUS OM-D E-M5 Mark II
Exposure time: 1/500 sec
Aperture: F 14
Sensitivity: ISO 250
Focal length: 300 mm
35 mm equivalent: 601 mm
---
P.S. You can click on the photo to view it in a larger size.
---