Hello there, my dear Hive friends!
I know it's been a long since I've written anything.
So, here I am with some new sites and images for our wonderful #haveyoubeenthere community. I must admit that I enjoy reading other people's posts about all of these amazing, exotic, ordinary, and daily places. The variety of stories, locations, and pictures that we encounter here is incredible.
Today I'm taking you to Italy, specifically to the lovely romantic city of Venice and the vibrant island of Burano.
Let's begin with the vibrant Burano.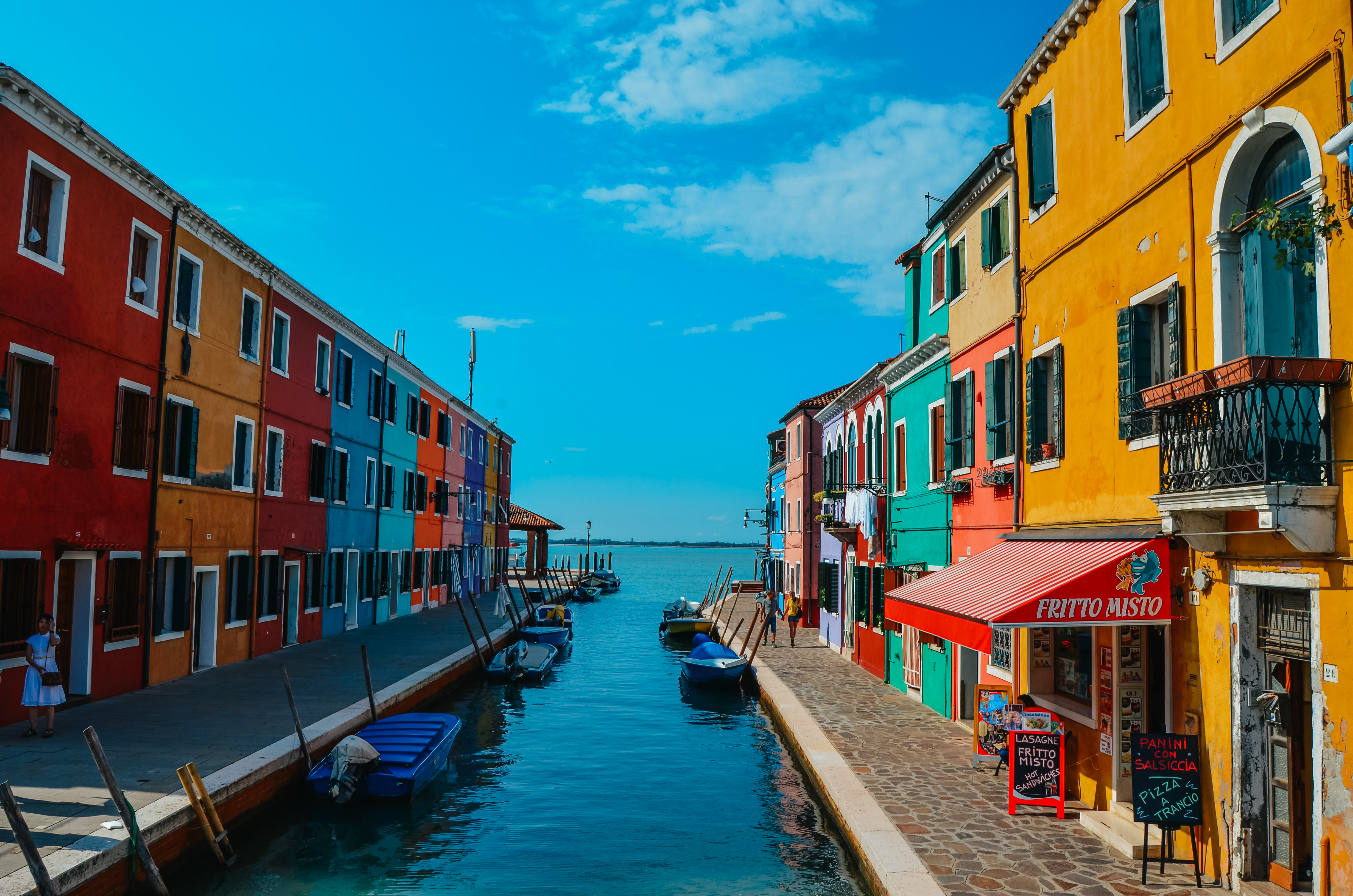 The picturesque village of Burano is known for its vibrant fishing houses and relaxing restaurants serving lagoon catch.
The island now contains roughly 3,000 residents, the majority of whom work in fishing, hard labor, and lacemaking. A substantial portion of the population works in the glass industry and in Murano, which is nearby.
It's delightful to walk down the main street and look through the various shop windows, most of which have kept their original aspect and sell lace as well as handcrafted glass artifacts made of the famed Murano glass. However, the island's largest source of revenue nowadays is the export of traditional lace goods, for which Burano is famous worldwide.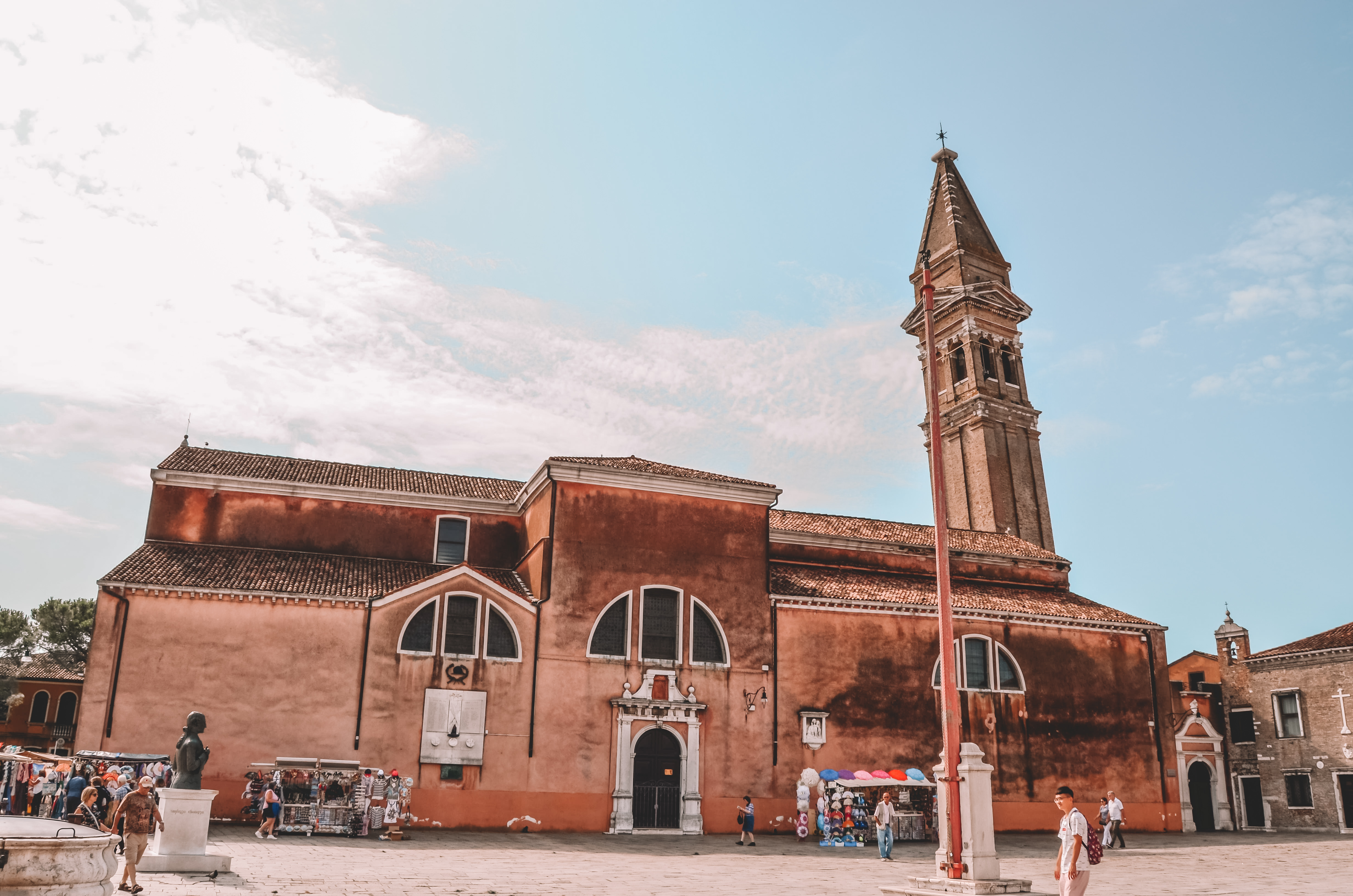 In the harbor itself, there is a bell tower that is totally curled to one side, reminiscent of Pisa's slanting tower, and inclined because the entire island has been rocking for millennia.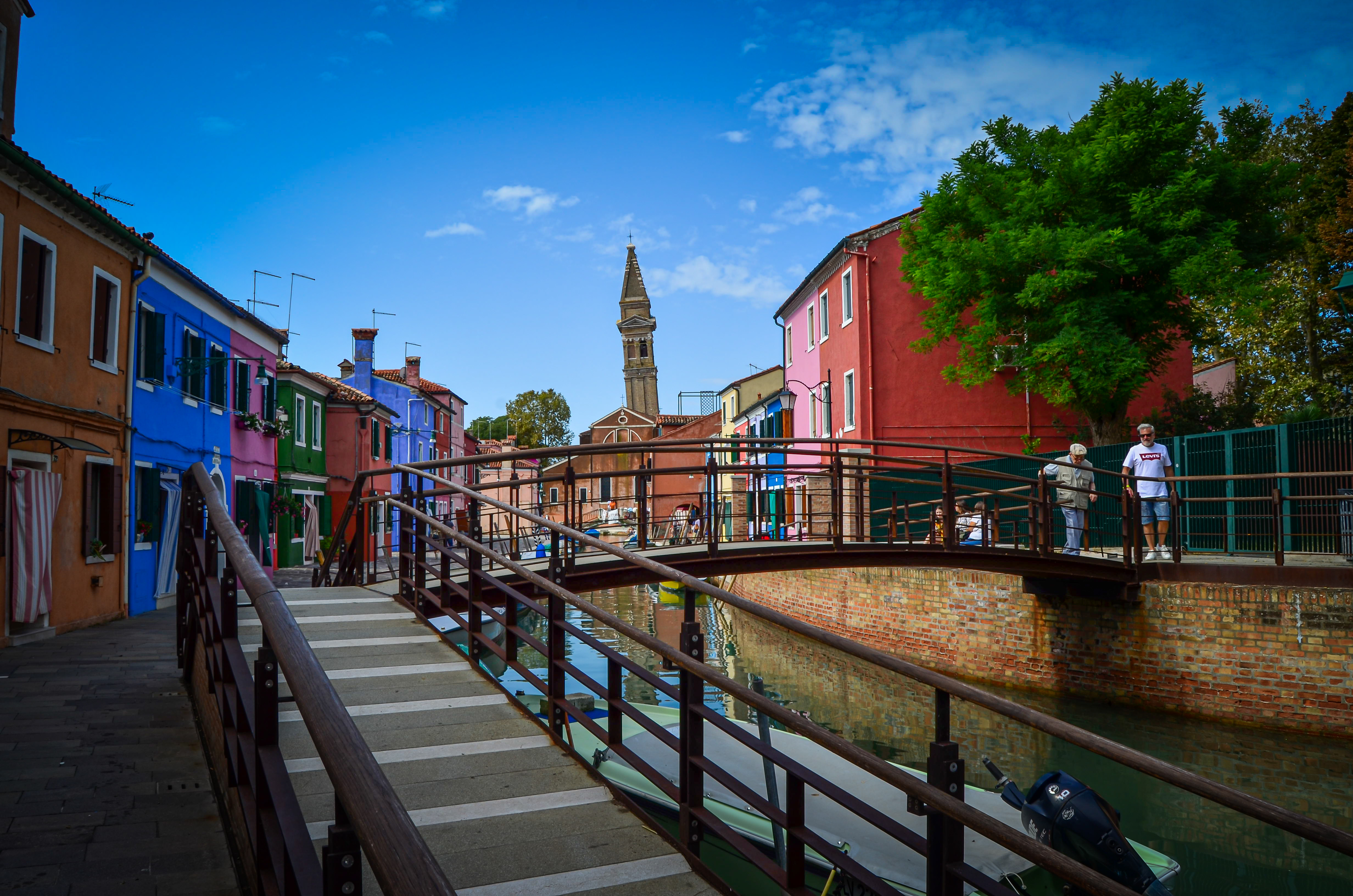 According to folklore, fisherman used to paint their houses brilliant colors so that they could see them from a long way when fishing.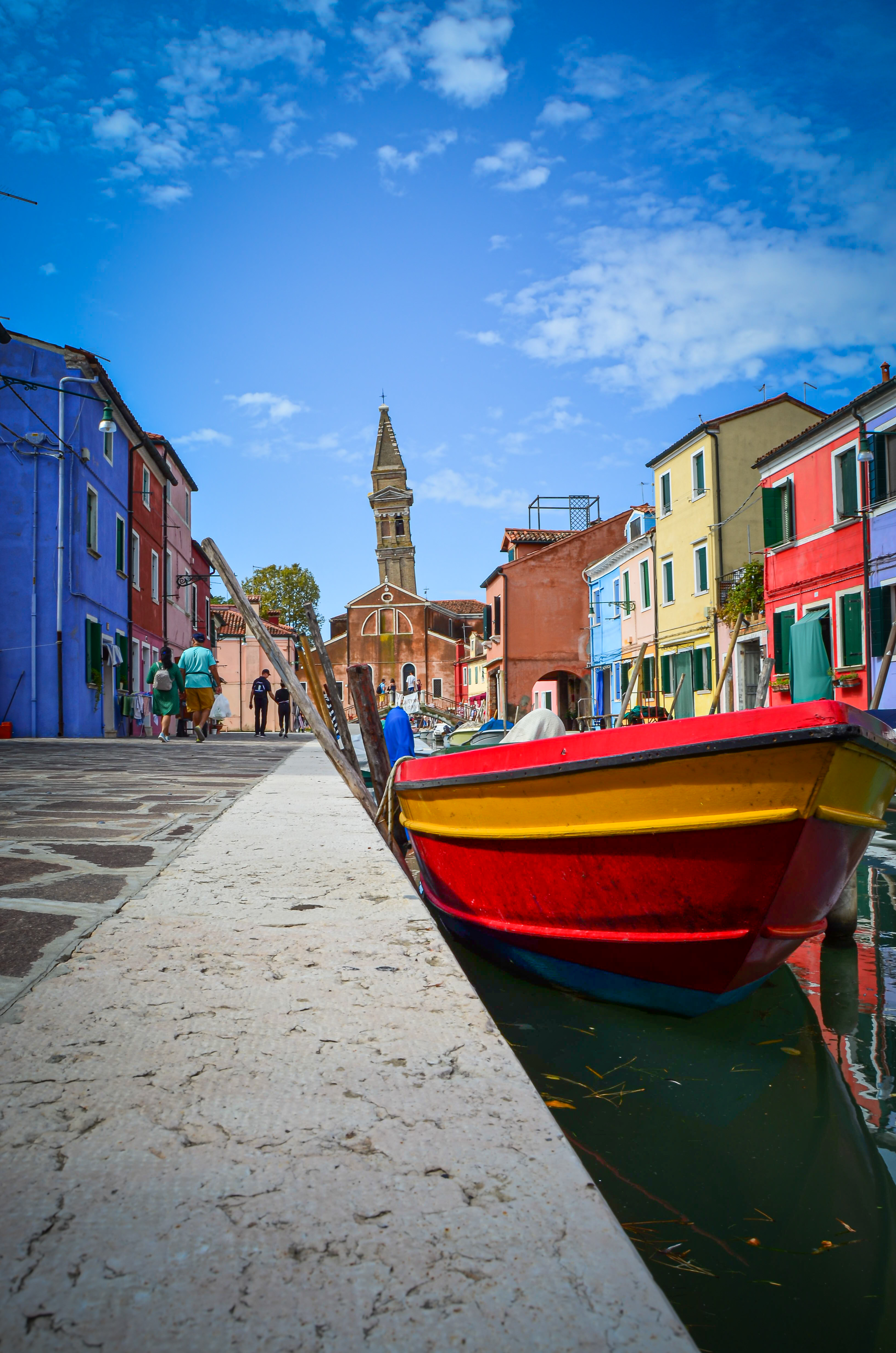 Water canals split the entire island, which is typical of this region, and gorgeous arched wooden bridges are great for viewing streets and organized colorful buildings in a row, for which the island is well known.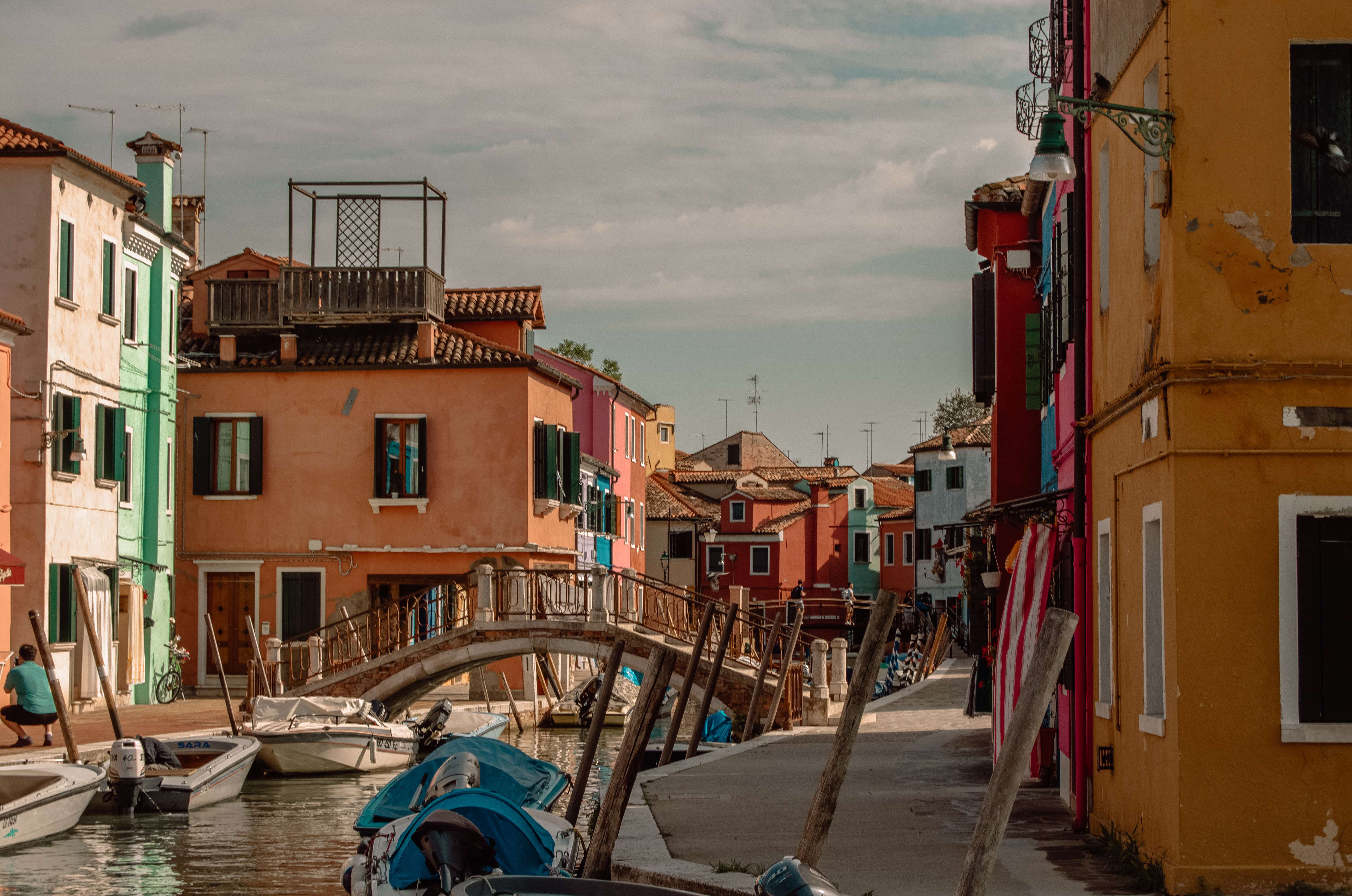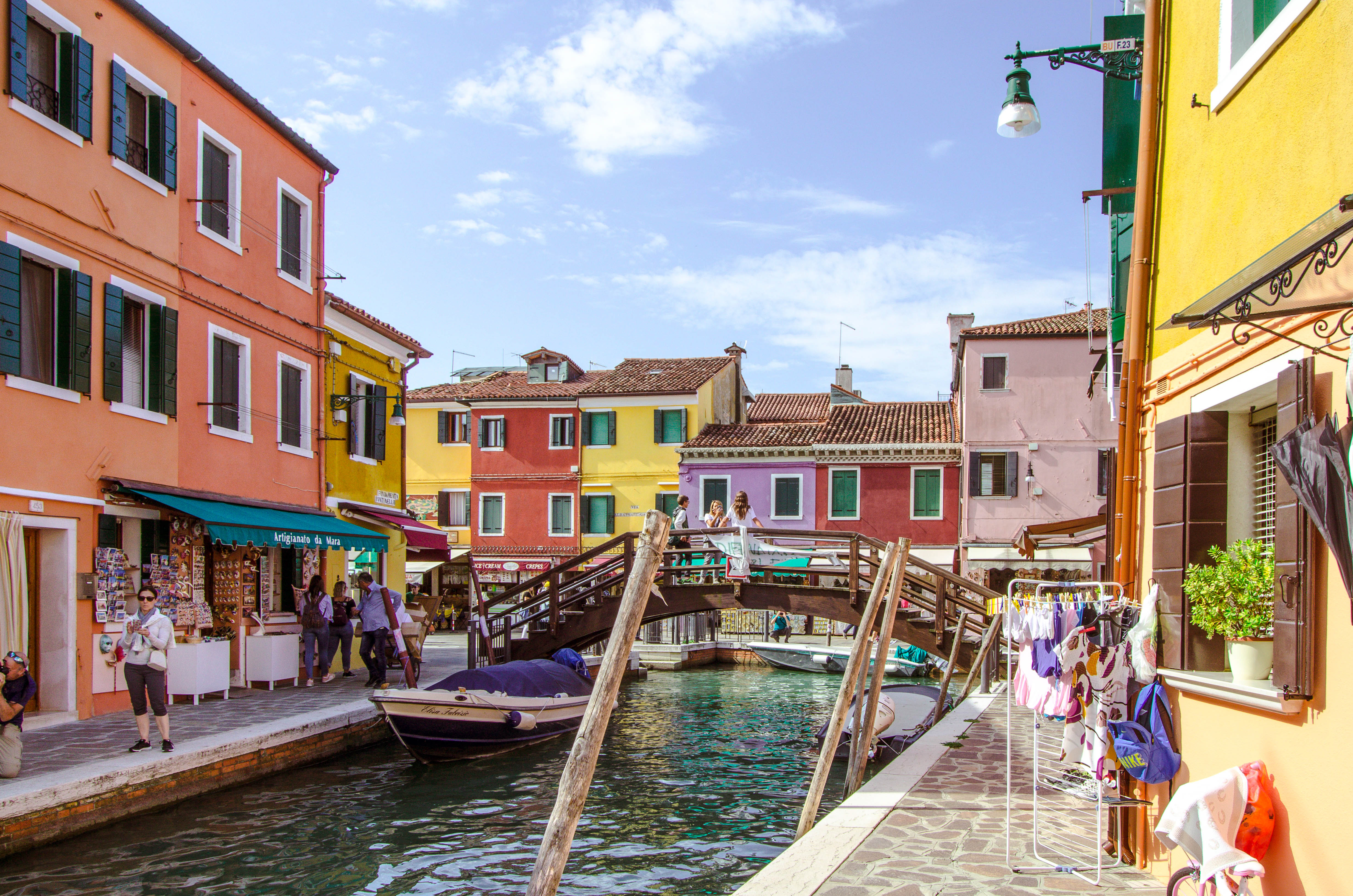 Tre Ponti translates to "three bridges." Don't be deceived, there aren't three bridges here; instead, this wooden bridge links three waterways.
One of my favorite photographs from rainbow Island is the one below.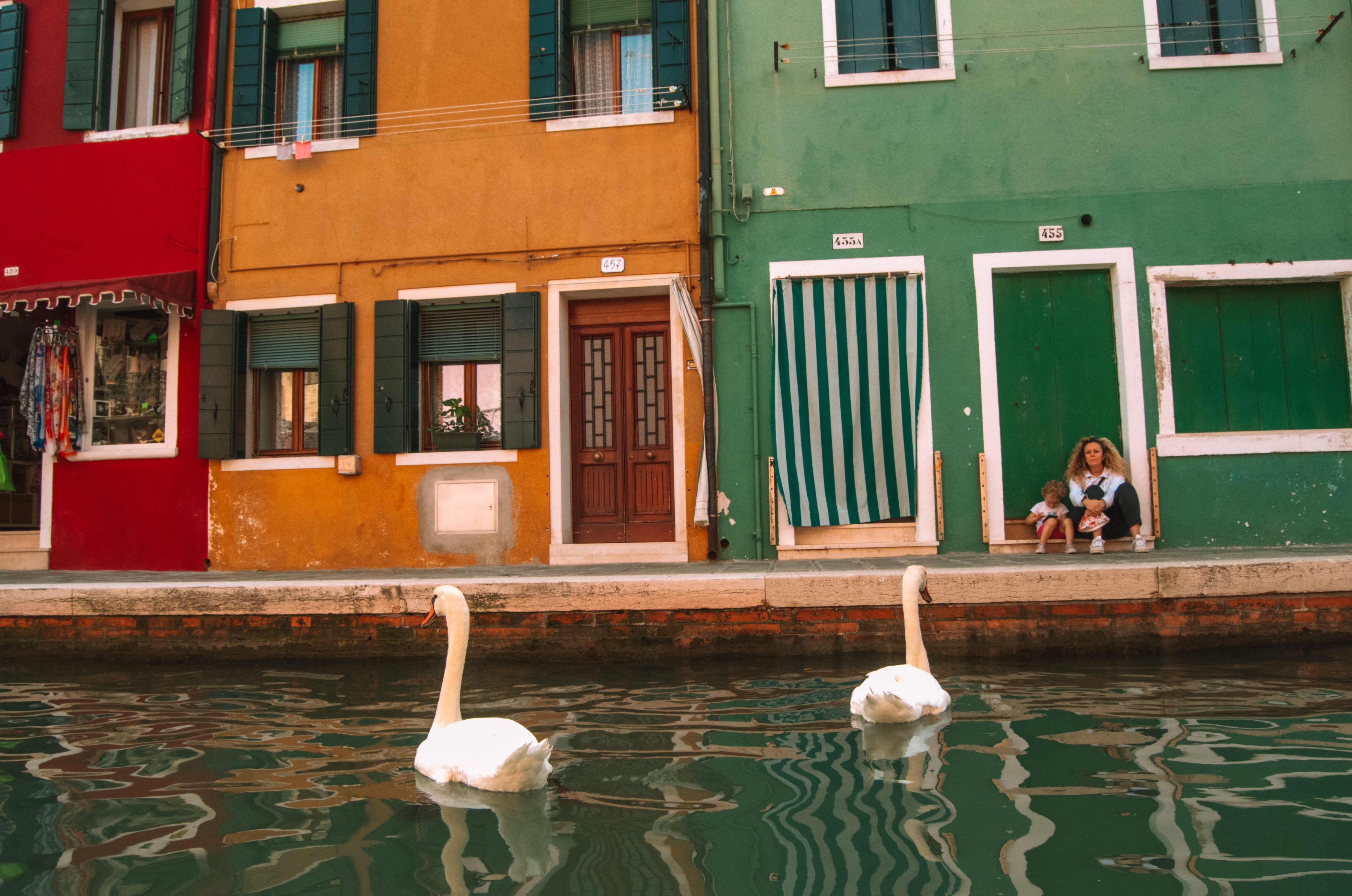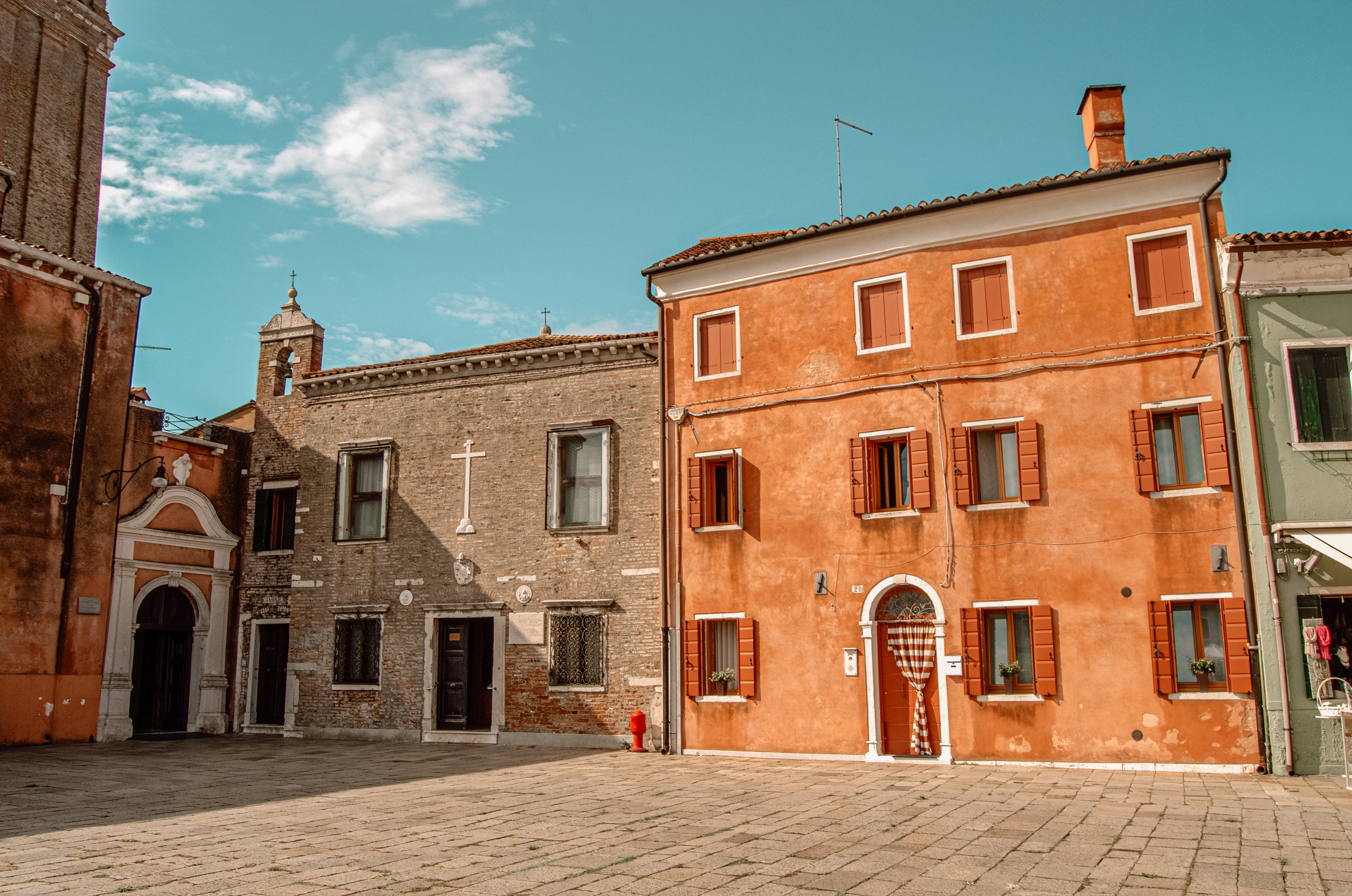 Burano is one of the world's ten most colorful cities because of the houses, each of which has a painted facade exactly as stipulated by the local authorities, particularly, homeowners must acquire special approval to choose their home's color.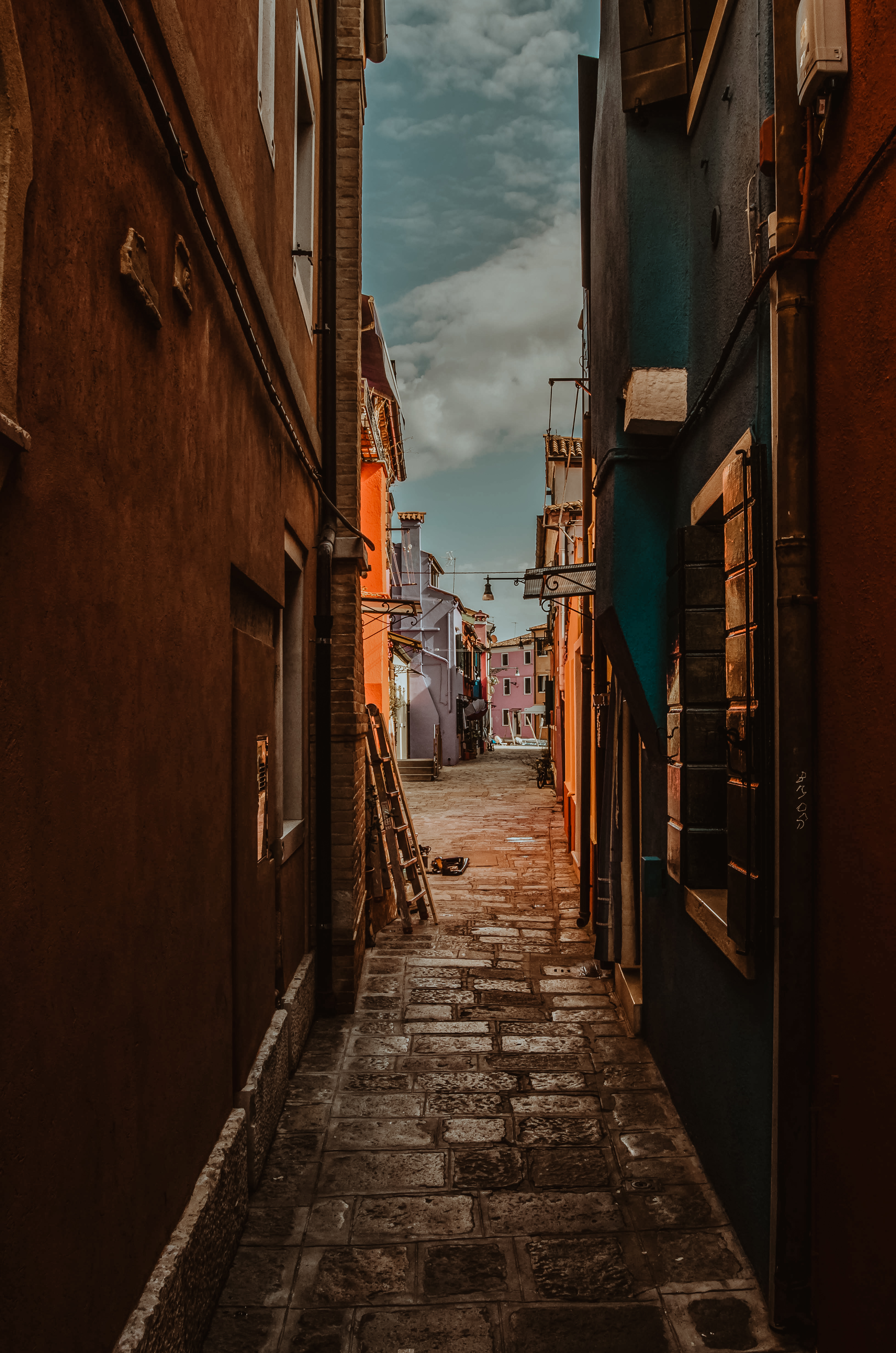 I believe we've arrived at the moment when we'll chat a little bit about Venice, a romantic beauty.

It was constructed on 118 islands connected by more than 400 bridges and surrounded by 170 waterways. The Grand Canal, the city's longest canal, runs through the historic district and is the city's most famous "street."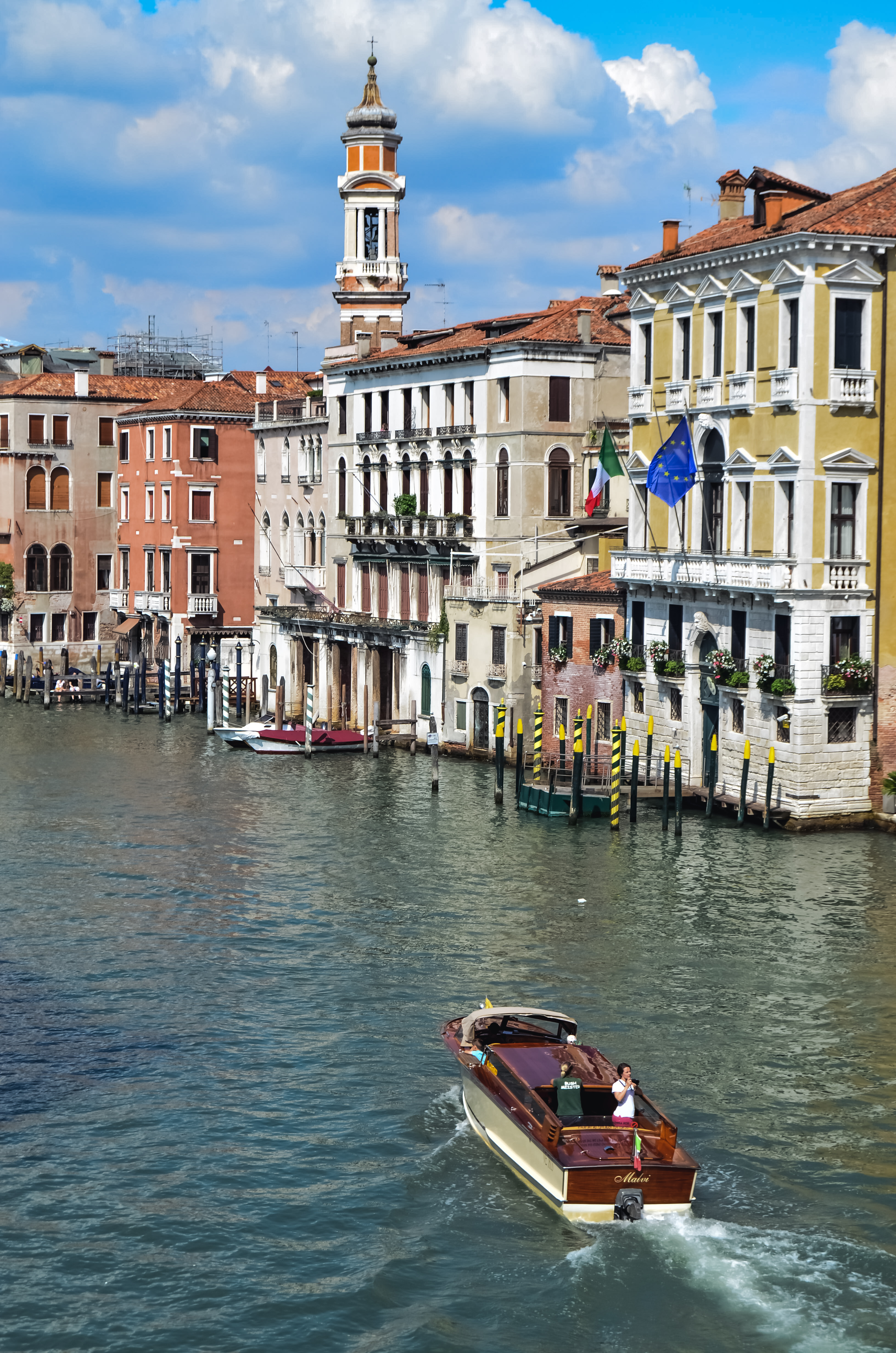 Numerous palaces border this canal, including the Palazzo Grassi, Casa Rezzonico, and Casa d'Oro, an ancient Venetian palace with a name derived from the gilded and multicolored ornaments that previously decorated its exterior.
The church of Santa Maria della Salute is located along the canal, more specifically at the point where the canal meets the Bay of St. Mark. Despite its modest size, visitors are enchanted by its harmony and classical proportions, and it has become one of Italy's most photographed churches.
It was agreed to arrange a parade every year in gratitude for stopping the plague epidemic that ravaged Venice in the 17th century, which is still known today as the Festa della Madonna della Salute, in which Venetian officials participate.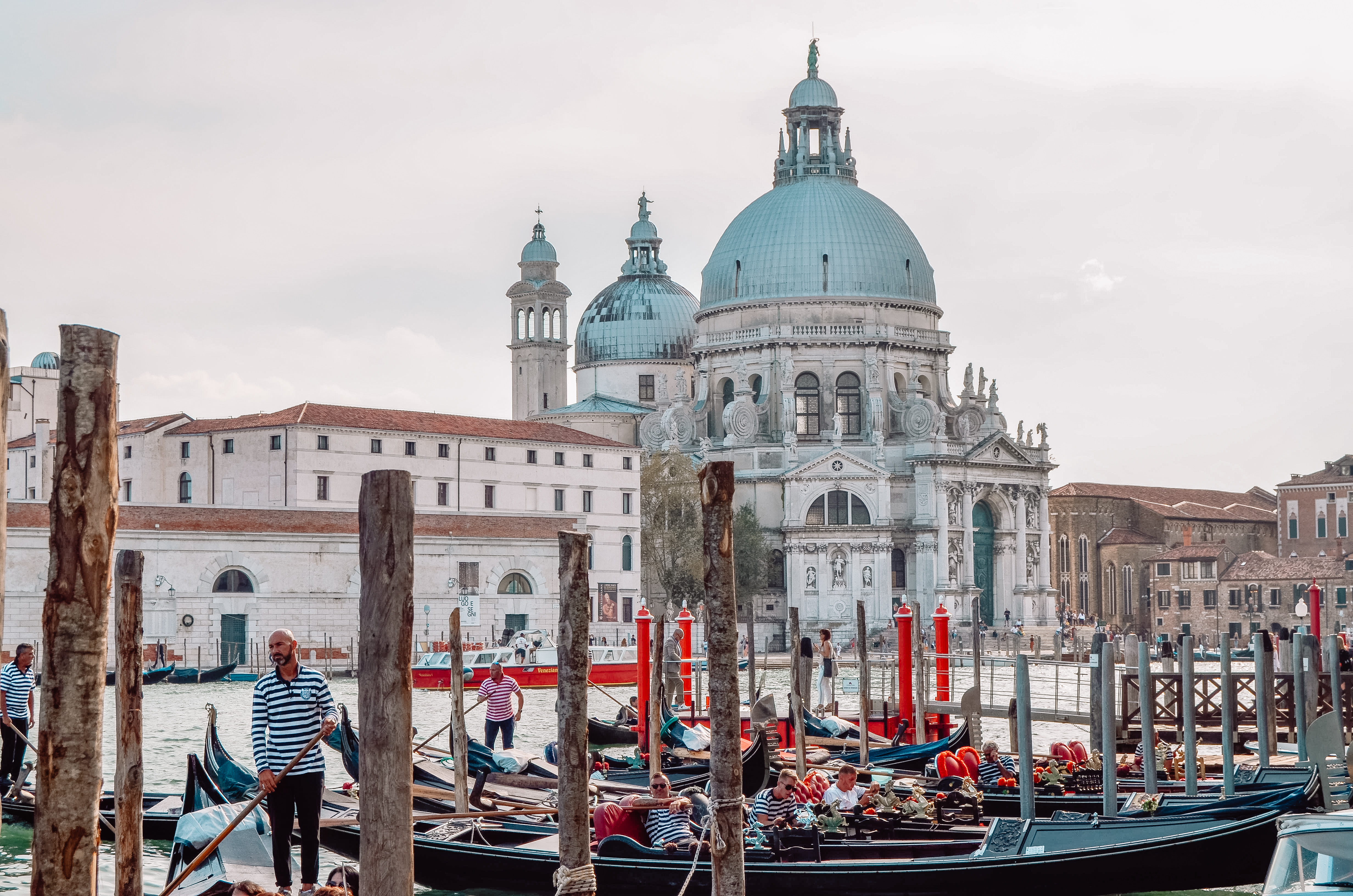 Another notable church is the Basilica of St. Marco, which is located on the same-named square. This basilica, commonly known as the Church of Gold because to the brilliance of Byzantine mosaics, is one of the greatest specimens of Byzantine architecture.
Since it was once a "chapel" of Venetian monarchs, it has long served as a symbol of Venetian riches and authority.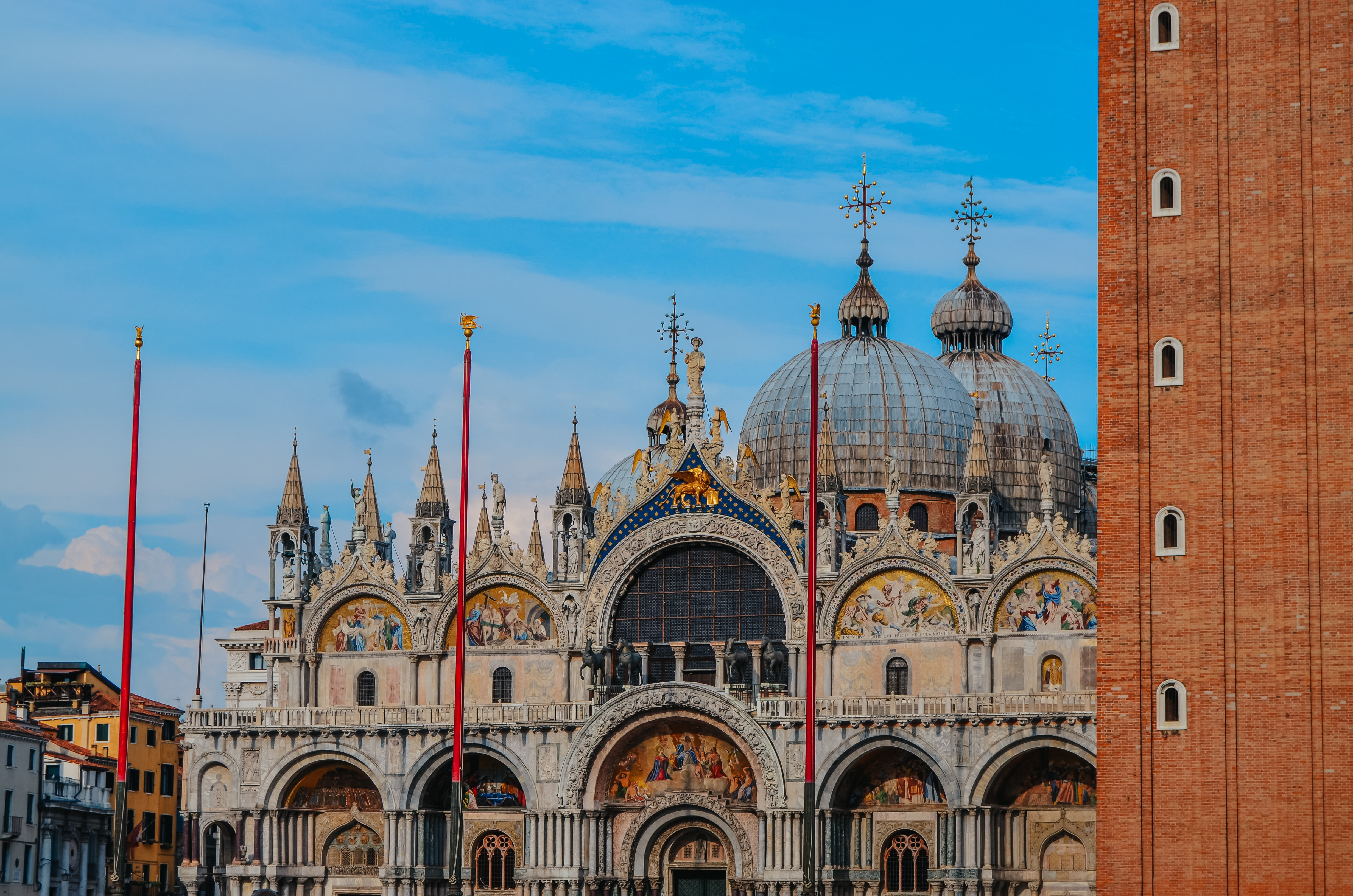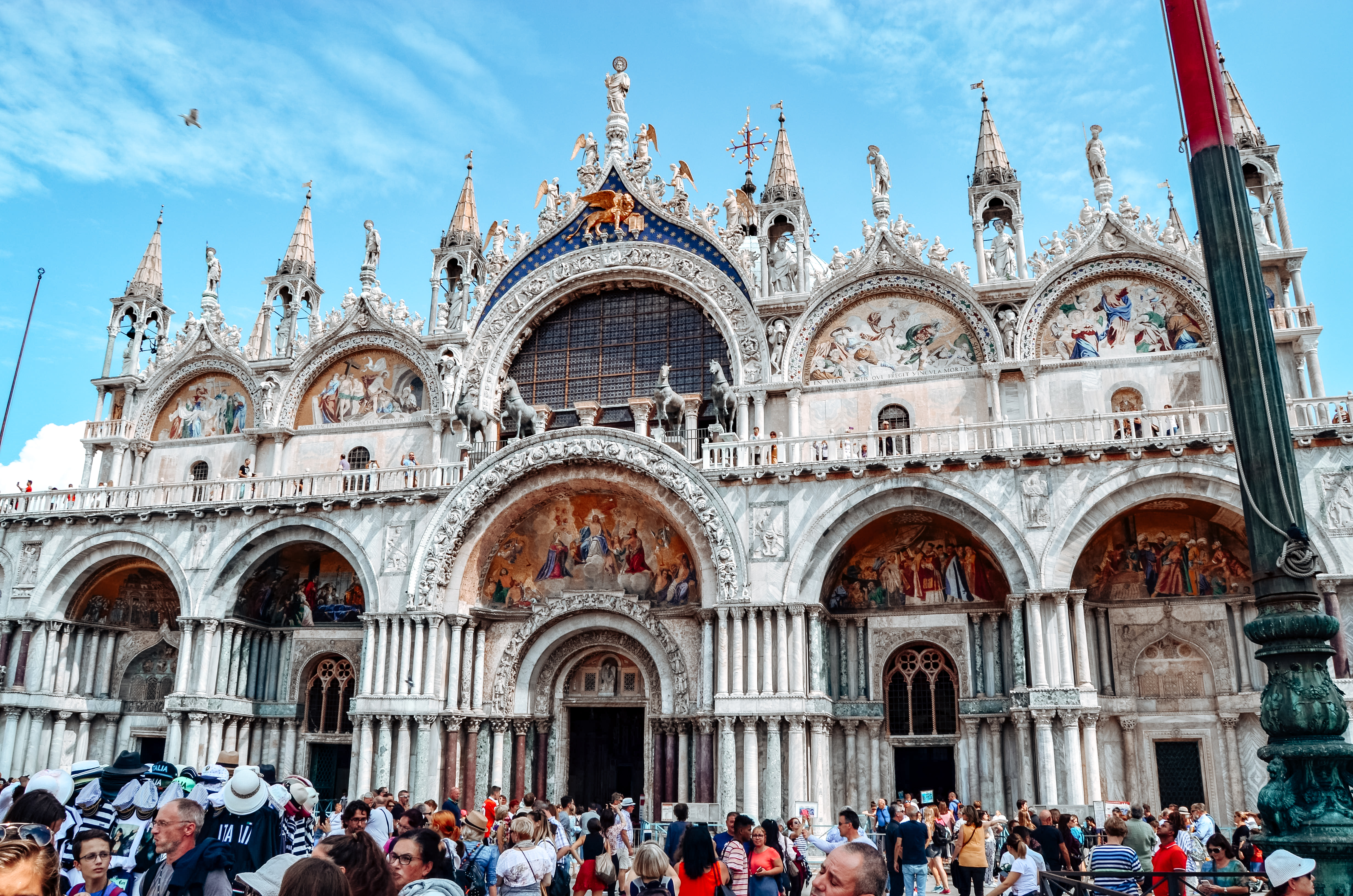 The area also features the Doge's Palace, a historic center of political power built between 1309 and 1424 with Gothic themes. It was the palace of the Venetian doge from the outset, and it hosted several governmental institutions of the Venetian Republic.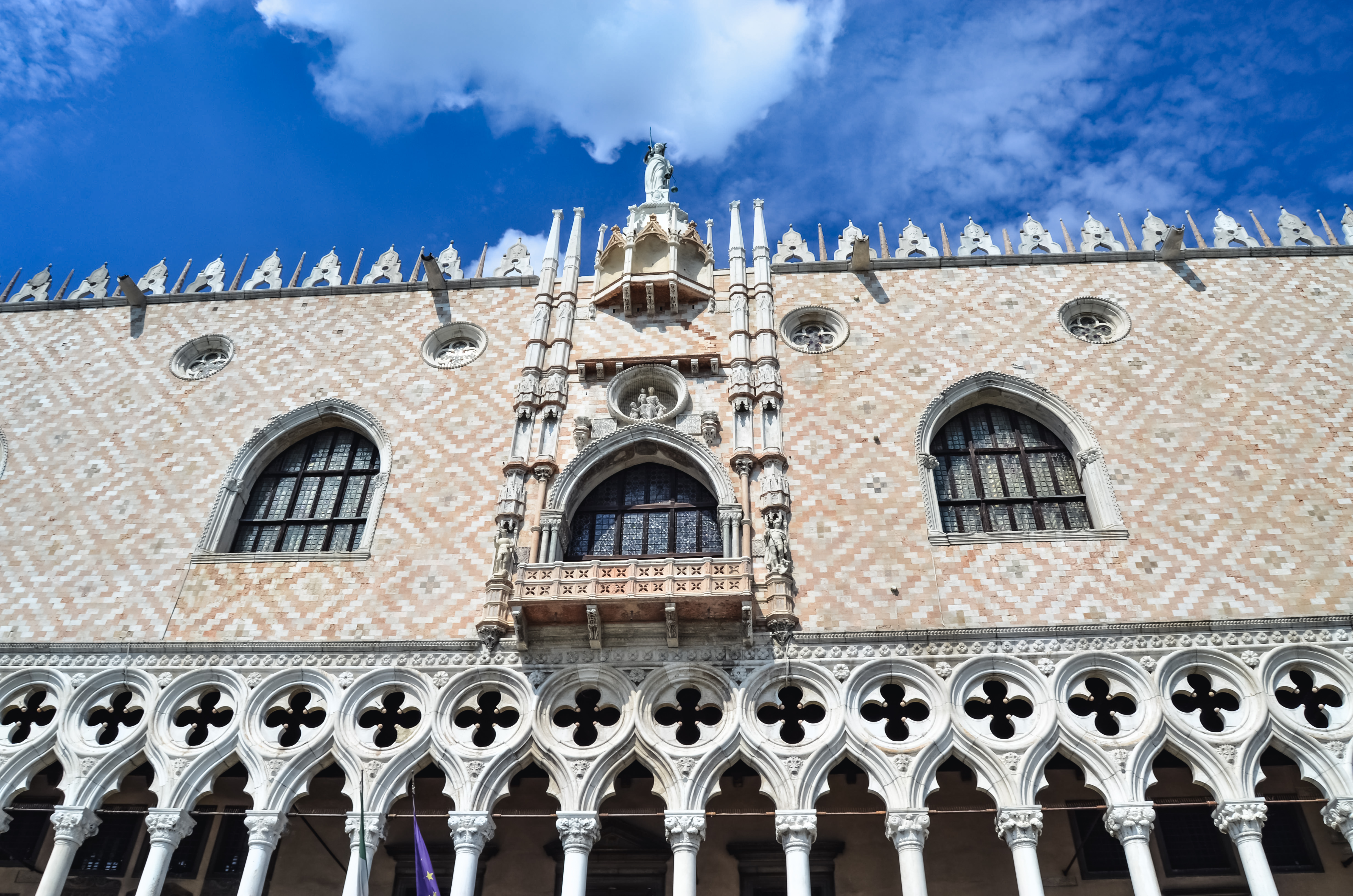 Venice's Bridges
Among the numerous bridges that decorate Venice, the most well-known are perhaps the Ponte di Rialto and the Ponte de Sospiri (Bridge of Sighs).
The Rialto Bridge is the oldest of the four Grand Canal bridges.
Ponte Di Rialto Bridge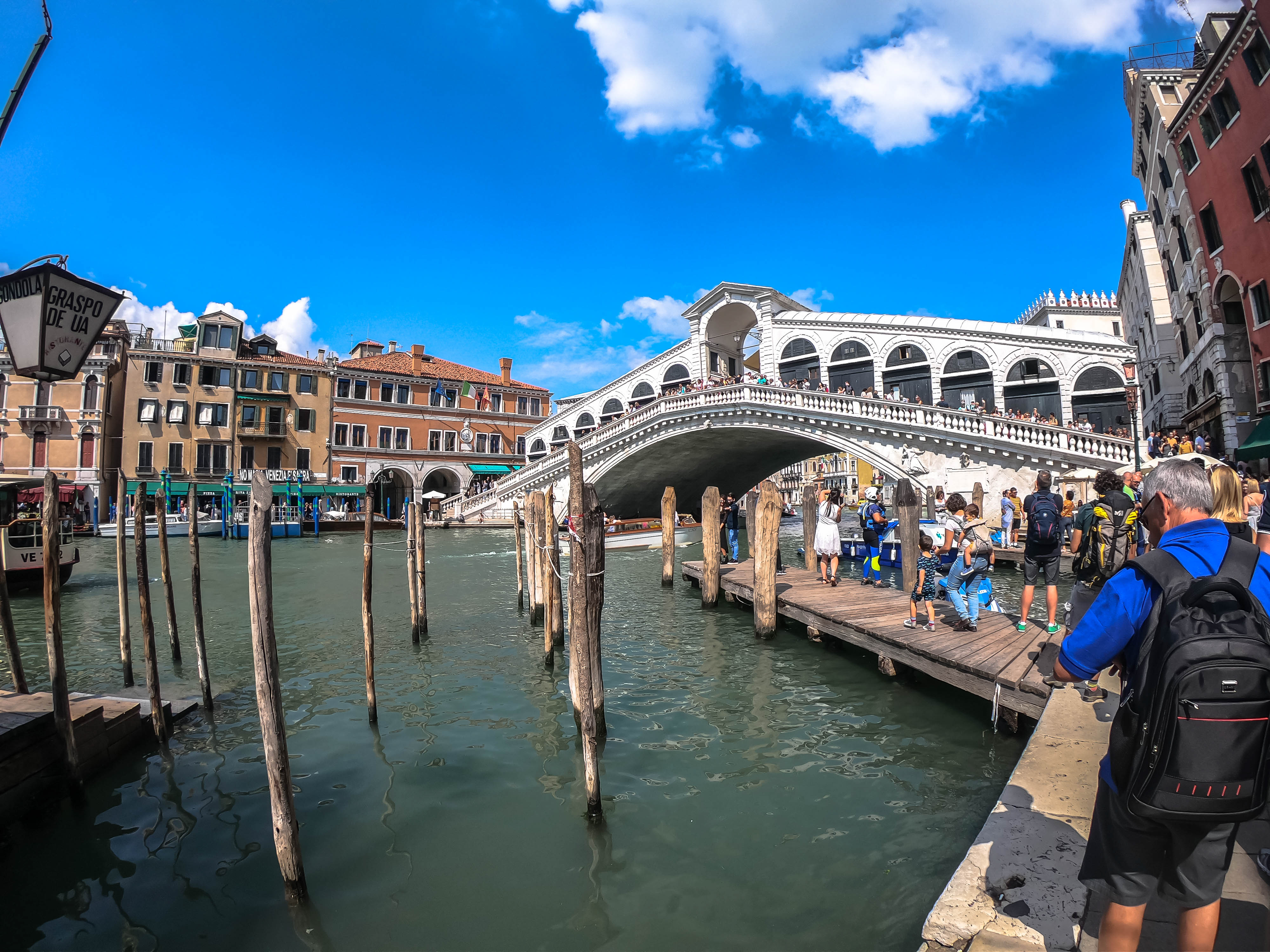 The Bridge of Sighs is a tourist attraction that attracts attention with the legend that all couples who kiss under it will be guaranteed eternal love. But his name came from a not at all romantic story. Namely, the bridge provided prisoners with a final view of the city before being locked into nearby cells.
San Marco Campanile
The bell tower of the Basilica of St. Mark (Campanile di San Marco) is one of Venice's emblems. From afar, Venetians refer to him as El Parón de Caxa (landlord). The tower is 98.6 meters tall, making it one of the tallest in Italy.
The St. Mark's Bell Tower provides an excellent panoramic perspective of the city. If visibility is good, the Alps' summits can be seen.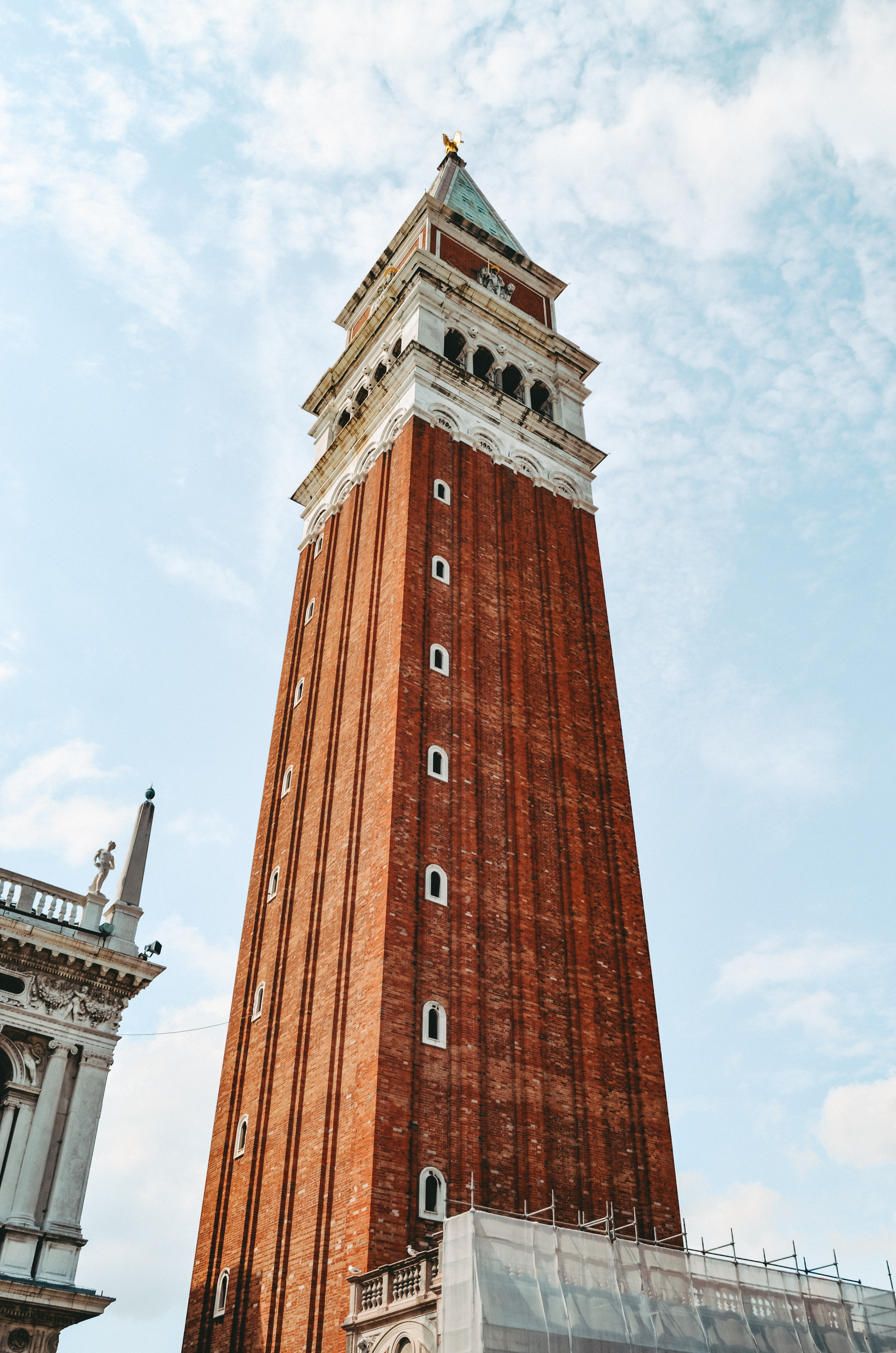 The tower contains five bells, each with its unique symbolism throughout the Republic. The bell of Marangon signaled the start and conclusion of the working day; malefico denoted execution; nona is the bell at midday; the mezza terza invited senators to the Doge's Palace, and the trottiera invited them to a session of the Grand Council.
In 1609 Galileo Galilei used the bell tower to make a demonstration of his telescope.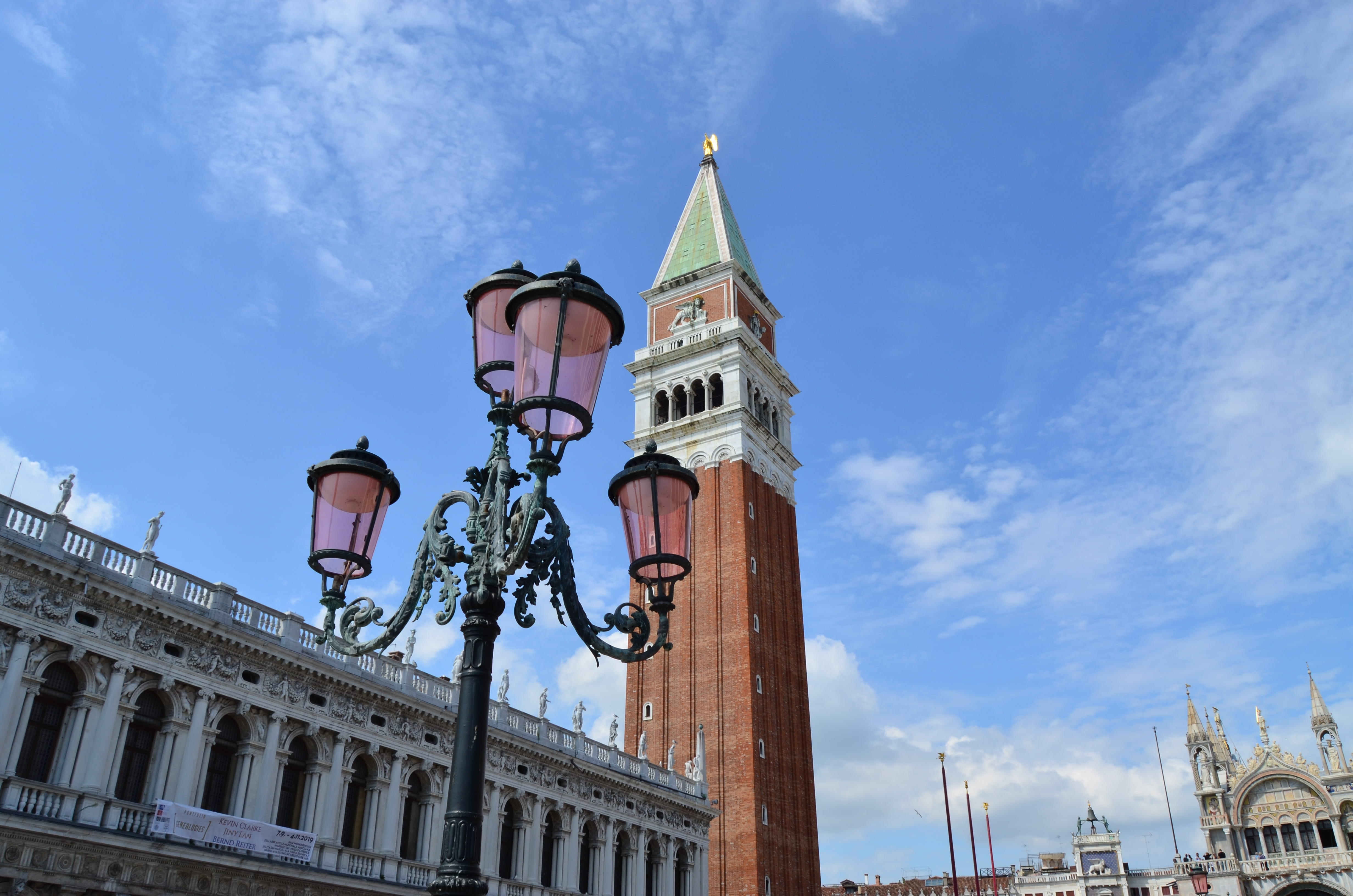 Gondoliers are a part of Venice's history and mythology. They are born with swimming skins that allow them to walk on water, according to folklore. The expertise of municipal waterways is passed down from father to son (it is still mostly a male occupation).
The gondola, which has a thin hull and a flat in the middle of the lower half, is designed to navigate tight and shallow canals. Once used to convey products from marketplaces to palaces, gondolas are now primarily utilized for recreation, and a gondola ride is one of the most significant experiences in Venice.
After we've seen, photographed, and appreciated everything in Venice, the nicest part begins.
It's a delicious Suso Gelatoteca ice cream.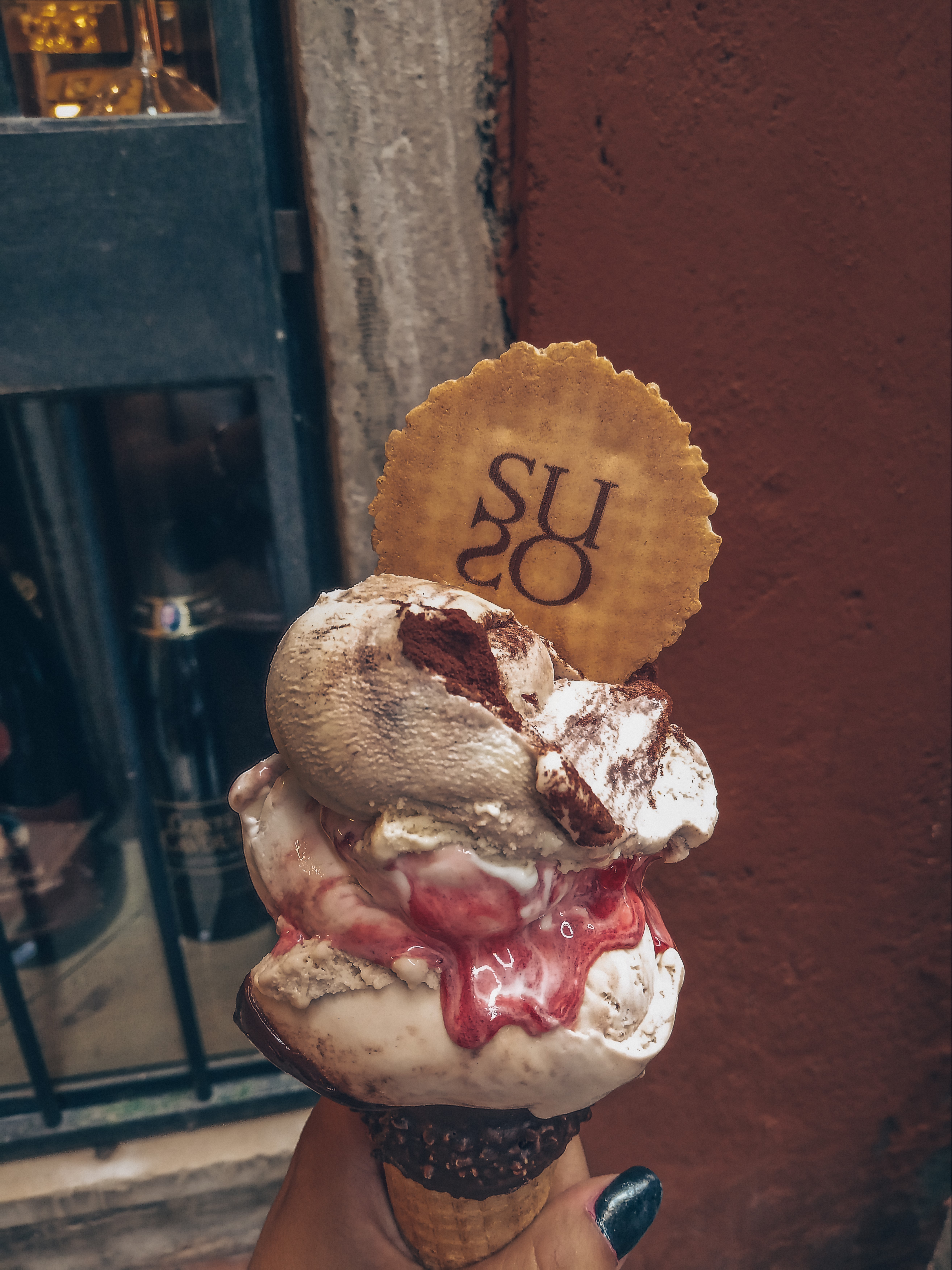 I hope that the beauty of Venice has been transferred to you at least from my own perspective, through magically romantic images.
It's difficult to put into words; it's a location you just must see for yourself.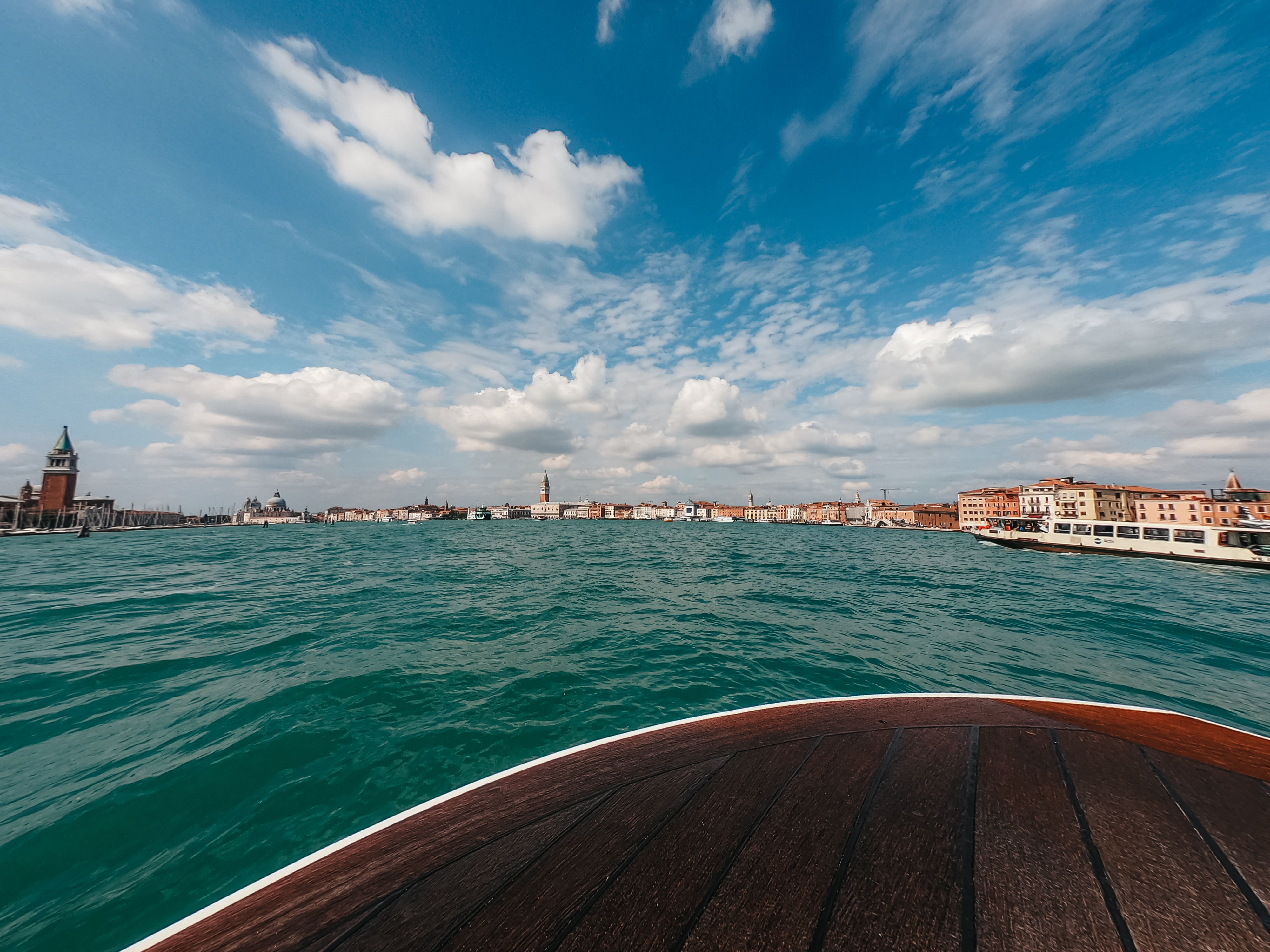 Unfortunately, we must say goodbye to Venice! (But only for now)
I hope you are all well, and your family is doing good in this troubled times. It may be a long read, but I hope it made your day. Thank you for reading, and as always, have a nice week!
At the bridge I stood
lately in the brown night.
From afar came a song:
as a golden drop it welled
over the quivering surface.
Gondolas, lights, and music —
drunken it swam out into the twilight.
My soul, a stringed instrument,
sang to itself, invisibly touched,
a secret gondola song,
quivering with iridescent happiness.
Did anyone listen to it?
Friedrich Nietzsche