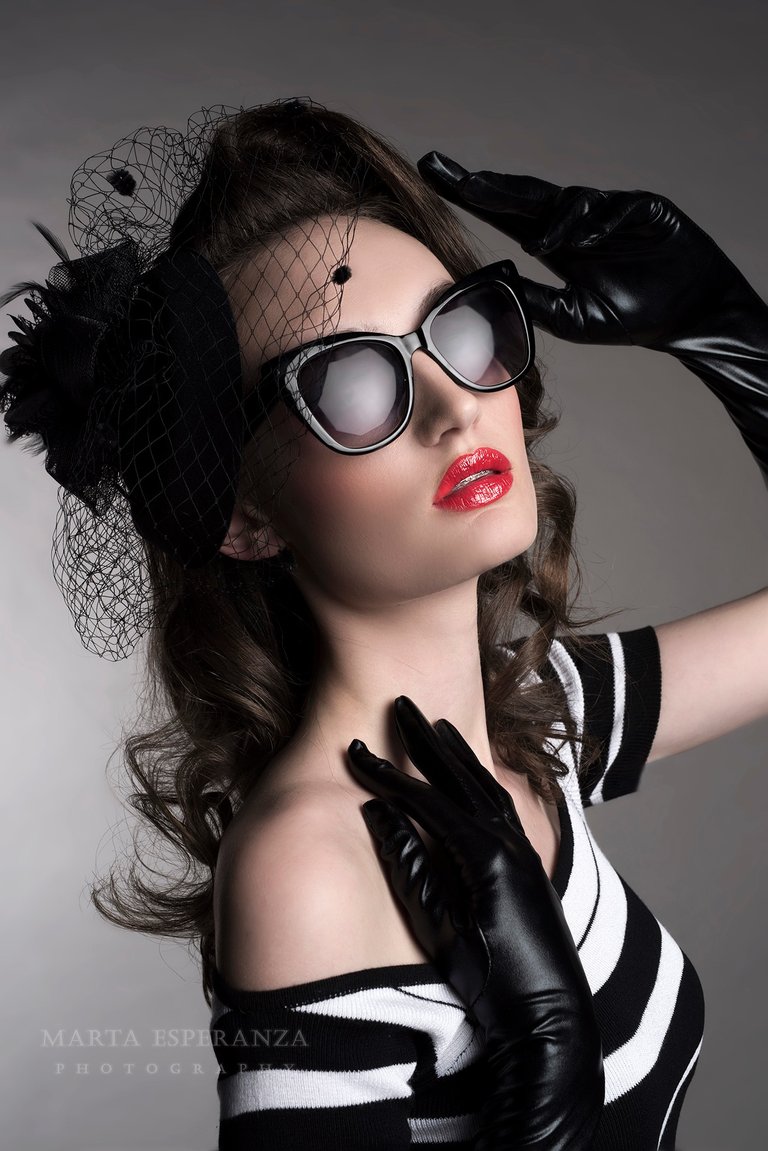 Hi Hive!
Today I share with you results from a Vintage Fashion shoot I organised and photographed. If you read my previous photography related blog post, by now you are aware of my process of organising a shoot.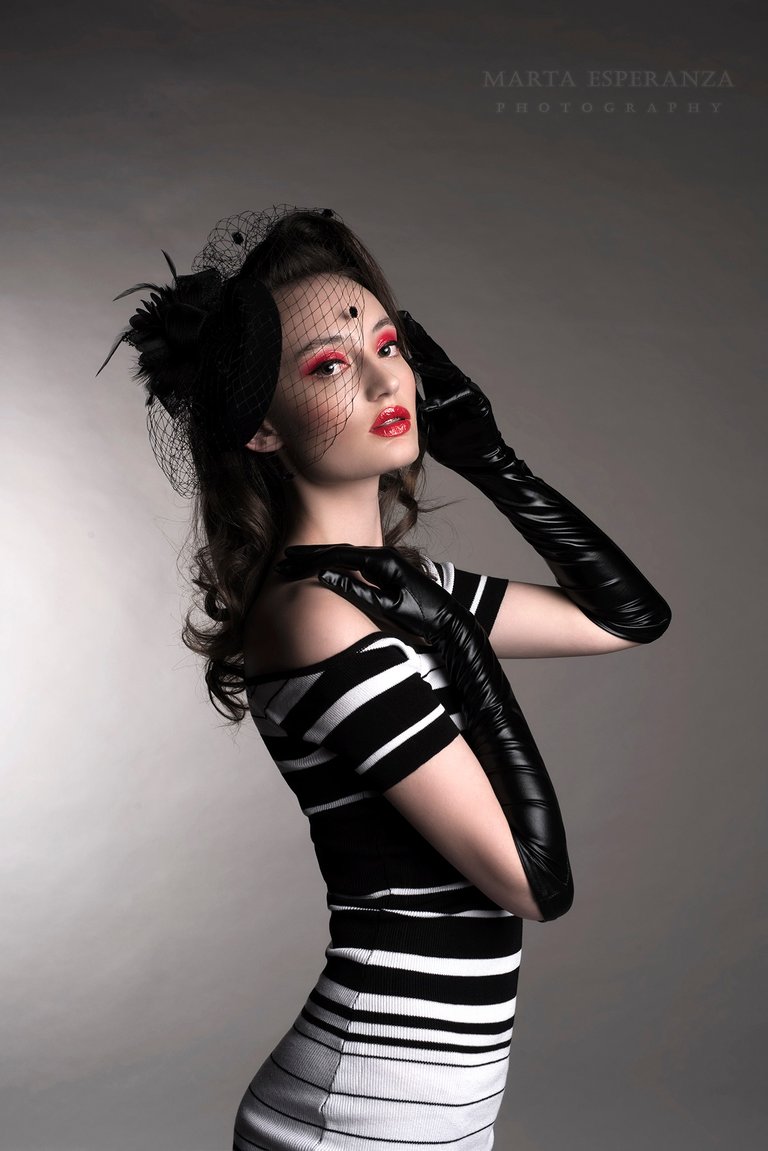 As per usual I come up with an idea, concept and then a moodboard. I gather a team of a model and a makeup artist, occasionally a designer or stylist- but in all honesty, I've been finding it hard to find any stylists in my area, so the styling, outfit and accessories- normally I have to take care of nowadays. In this shoot I chose a simple black and white colour scheme of the outfit and accessories as against the grey background. I knew the image will have monochrome hues to which the red makeup will create a contrast and naturally draw viewers attention to eyes and lips of the model for more of a sensual feel.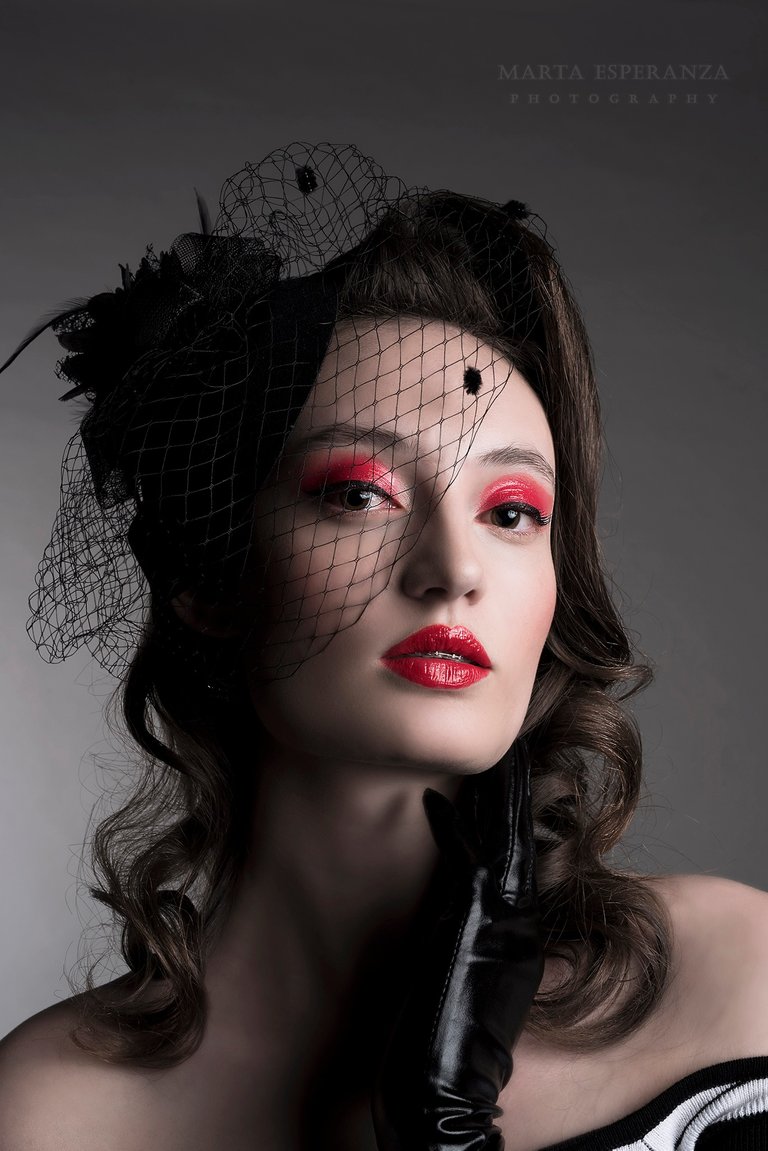 The makeup and hair styling is simple, falling into the vintage theme. And I've used 2 monolights with softboxes for a softer lighting. I find that by the creation of sharp, contrasting details and a softer light, I managed to get the striking yet sensual atmosphere I was aiming for. Portraying a beautiful woman, full of confidence, power and a great style while also displaying her softer, more sensual side.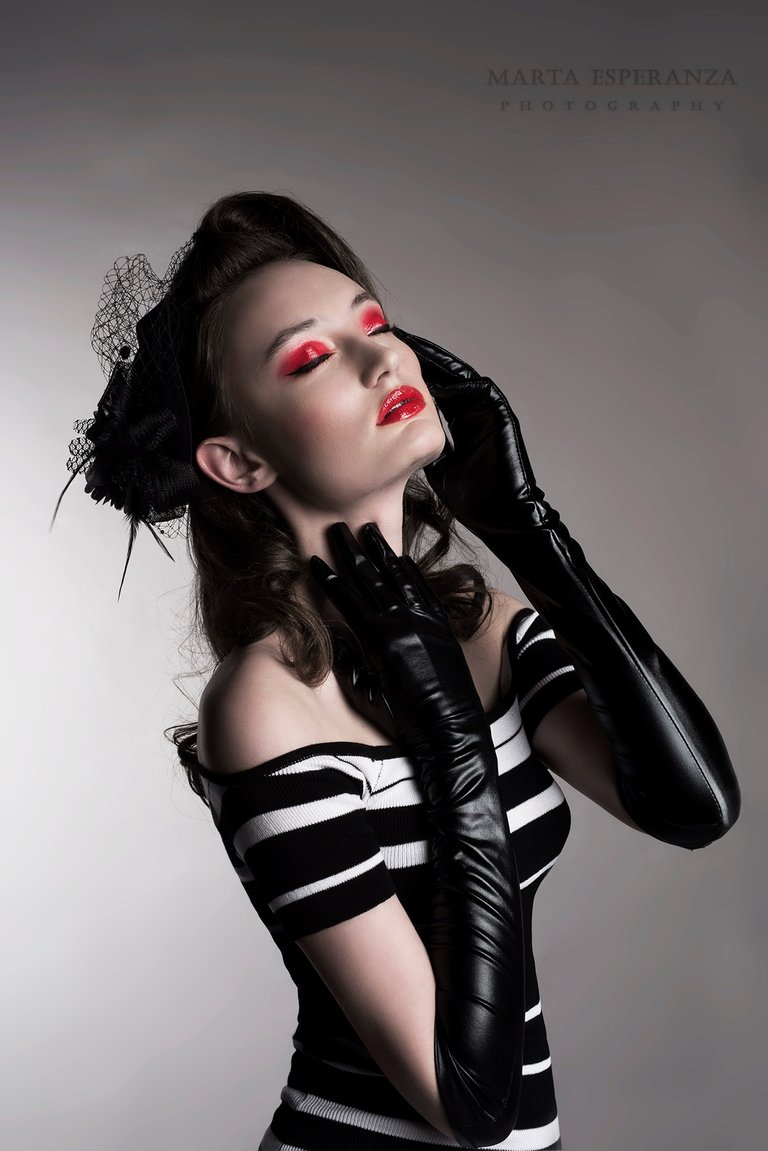 I hope you guys enjoy these shots as much as I do. Planning and executing photoshoots is hard work that normally takes weeks to execute, so really do hope you guys like the results, let me know in the comments!
Hope you enjoyed this blog post!
Please don't forget to upvote,comment if you'd like to see more blog posts!
Please also follow my instagram at martaetravel and visit my site martatravel.com for more content!
See you soon,
Marta x