Hello friends!
Have a nice day! First of all, I wish you the best and the physical fitness!
---
Today's post is about change of nature appearance.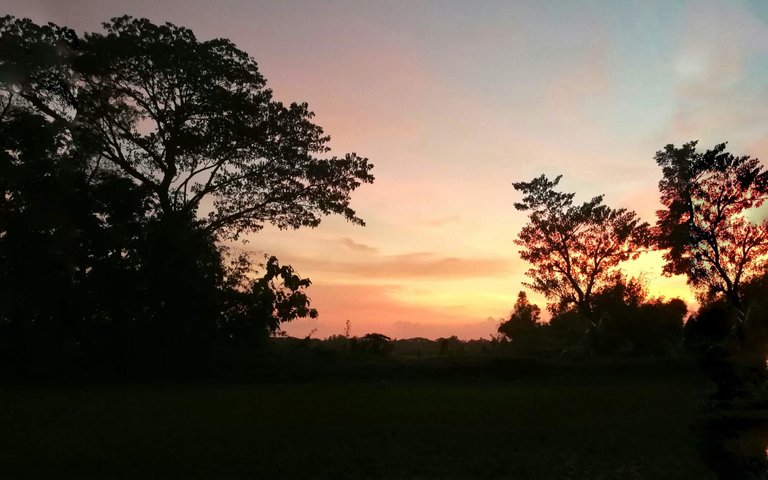 Nature is a gift of God to us. This nature is controlled by God. He changes as he wishes. But this change is very beneficial and an example of beauty to us. Whatever the nature, it is a thing of beauty to us. Whatever it is, I love nature very much. I would like to introduce you to this changing scenario today. So let's get start...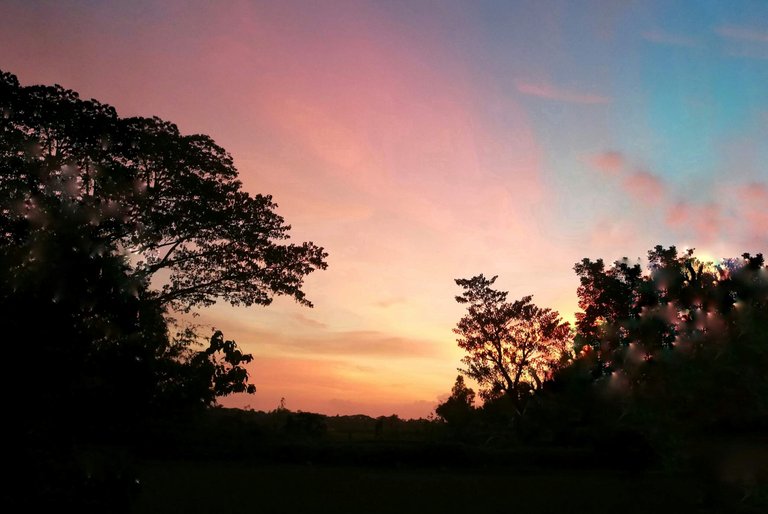 I would like to highlight to you today the change of the day. Like every day, I wake up in the morning with a mobile alarm. How much thought to be in the morning. There is a lot of work to be done today. Breakfast was done as per the rules of the day and ready to go to the office. Today was the beginning of the day. The sun was shining today. The sky looked so good it looked different. So it was a good morning.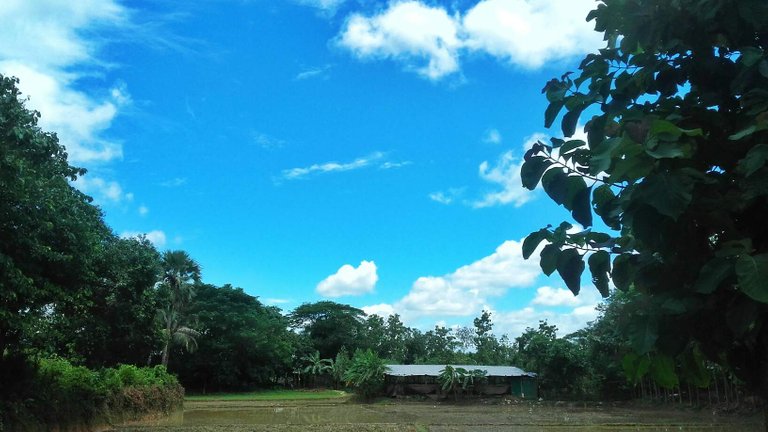 I arrived at the office at office time. And I was busy with office work like every day. I went out to have lunch time. The sky was perfect then. It was wonderful to look around in the sunlight. I thought today would be like this all day. After lunch I returned to the office. I was surprised when I was leaving the office after completing office work.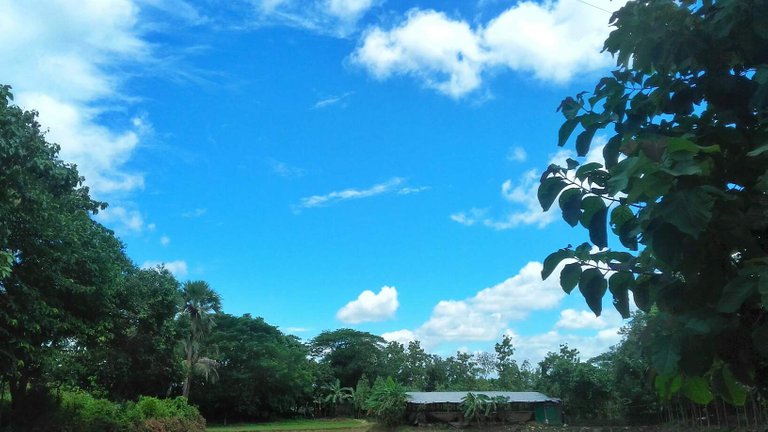 The sky is not like the morning. It is slowly changing. The bright sky was almost completely dark. It seemed like it was going to rain now. The sky is covered with black clouds. Clouds came from all around and began to accumulate in one place. It's getting dark all around.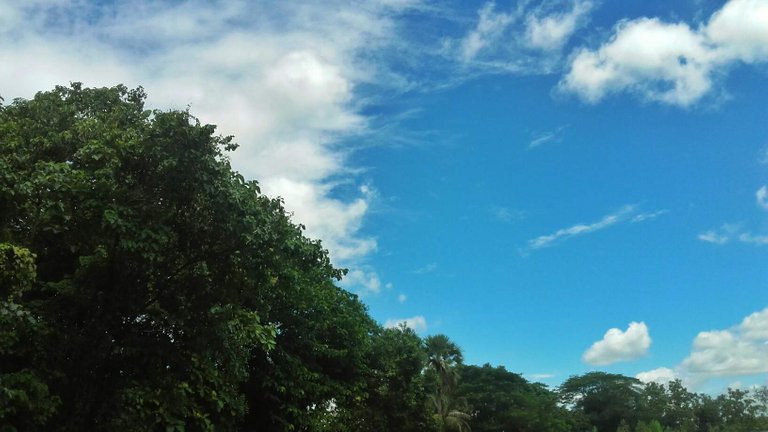 I walked slowly towards the house. It started to rain before I got home. Nature adjusted to her wishes. It was raining a lot. Everything became clear in the rain water. With the rain, the sky slowly began to clear again. And in a short time the sky was completely clear again.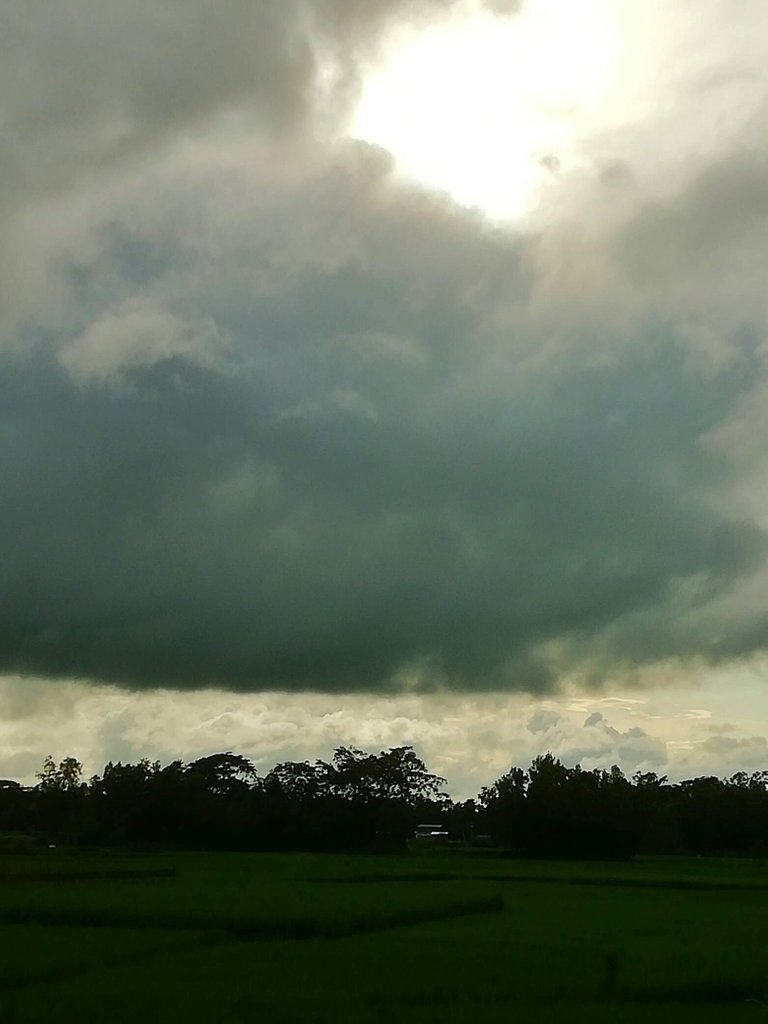 ---
However, nature changed its course. Still it was beautiful. Today, nature is seen in many ways. And It was looked very nice. Nature changes the way she wants. We have to keep balance with it. Whatever changes in nature, it brings beauty to us. Every change has its own beauty. The beauty of this change will capture your mind. You will fill your mind with different beauty. This is the greatest gift of nature. We are grateful to receive this gift.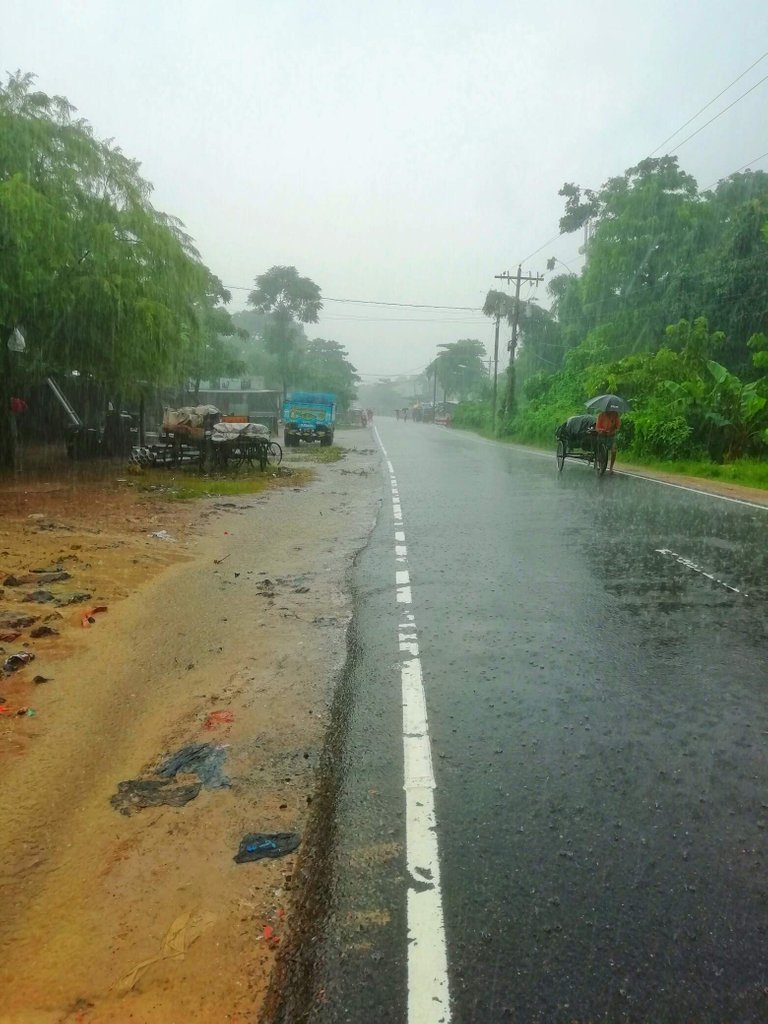 This change of nature will impress any human. I am happy with all the changes in nature. Because change means something new. And every new thing is so beautiful. We should all enjoy the beauty. Nature is our main property. And it is our responsibility to maintain it. We'll always try to love it. In it our nature will be more beautiful...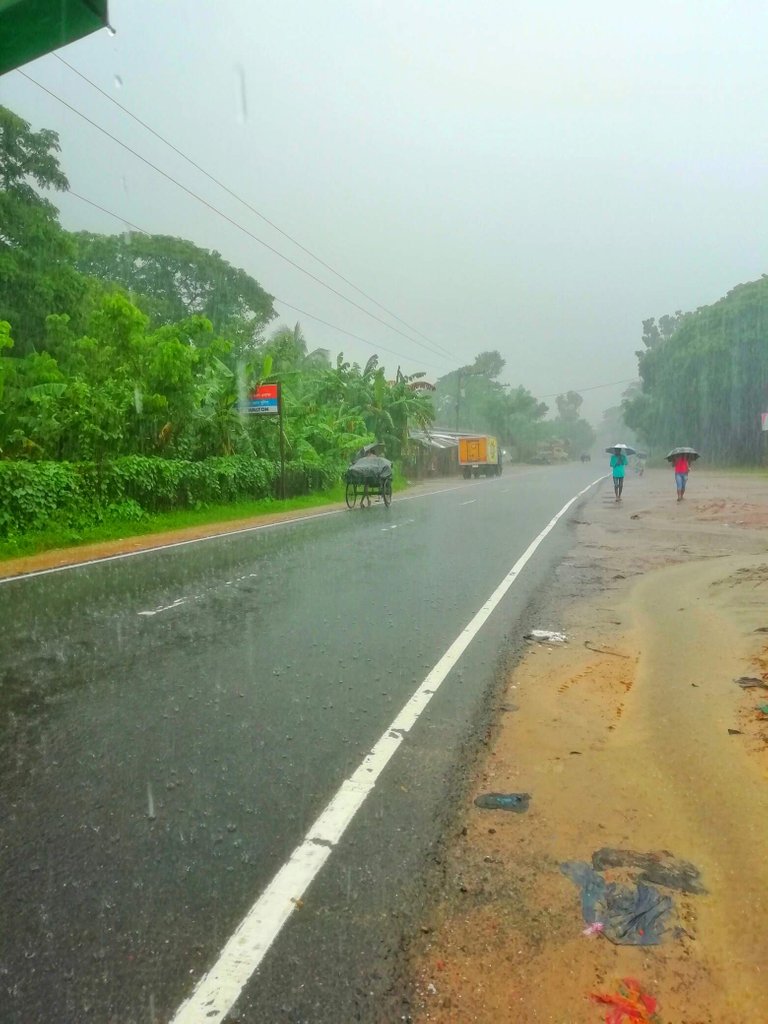 If you're a nature lover like me, please comment below...
---
---
(I am a nature lover. I always try to keep pace with nature. I accept all things of nature as gifts. In this I find true happiness. So I like to write about nature. I hope you will like.)
---
I an not a writer, but I an always trying to writer something new. I think you like it. If you like my article, please look at the kindness. And forgive me if I'm wrong.
---

---
If you like my post, cordially press the resteem button, Upvote and leave your comment in the comment section!
---
---
💙... Thanks for being with me!... 💙