Chiles are New Mexico and the dried pods can be crafted into these ristras to hang as symbols of good health or good luck as well as adorning your kitchen.
In the southwest everything tastes better with chile!!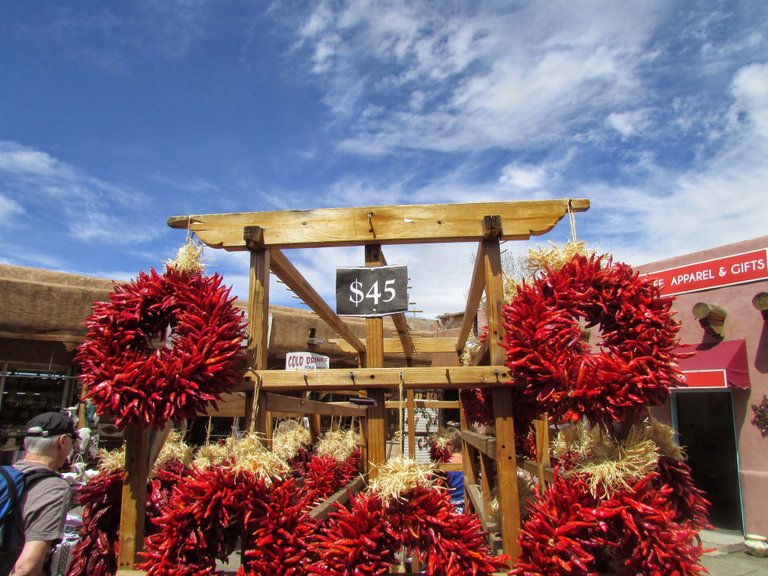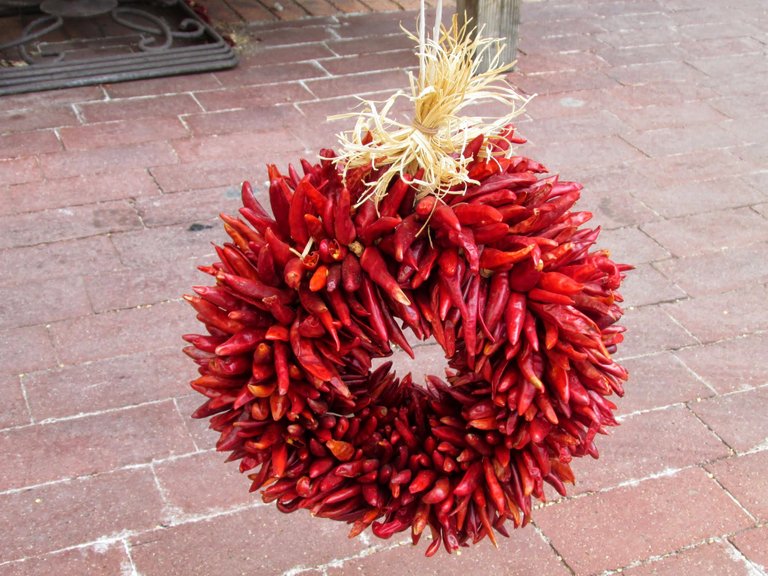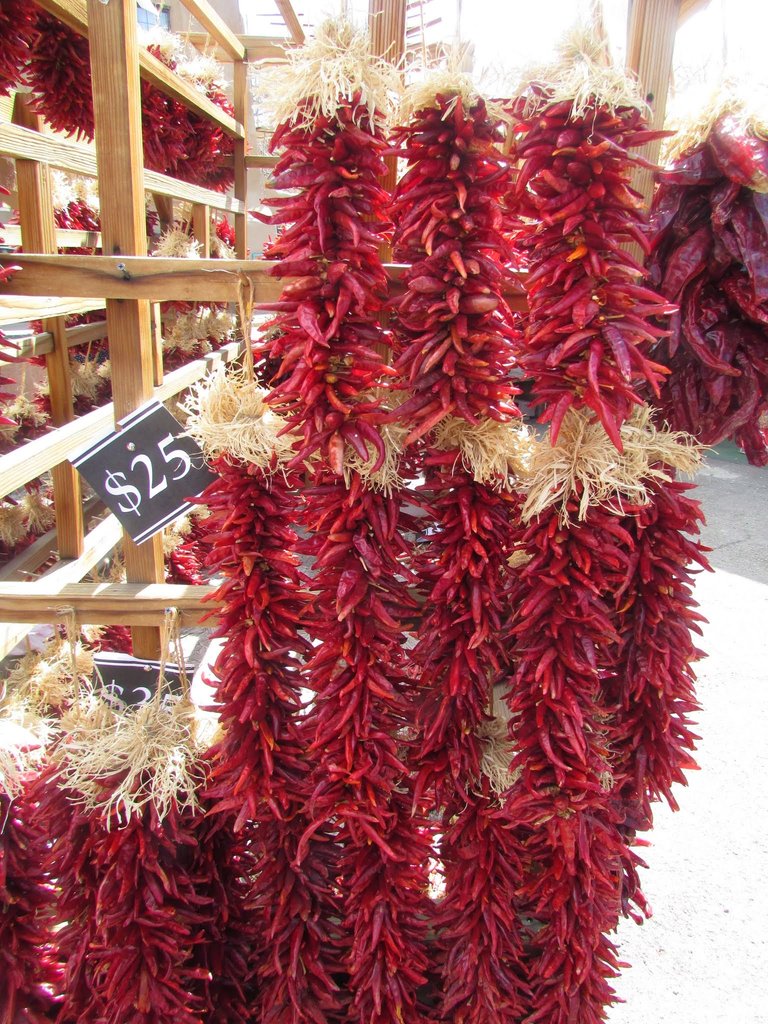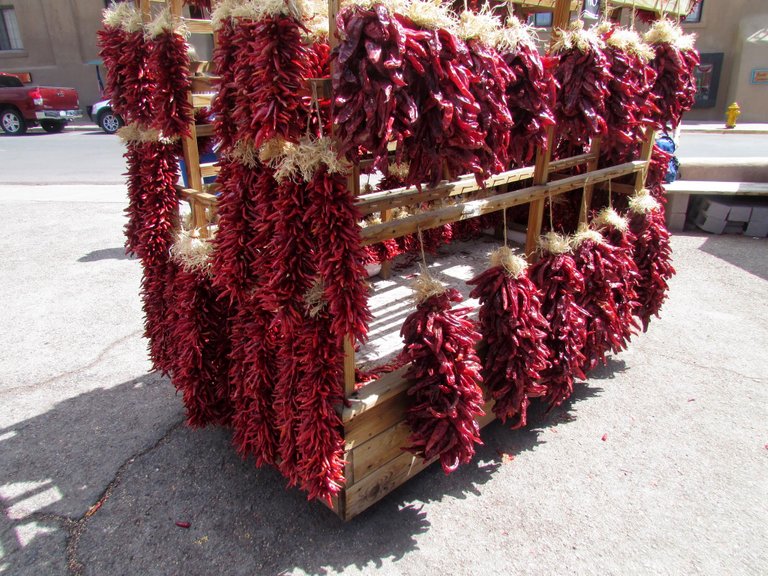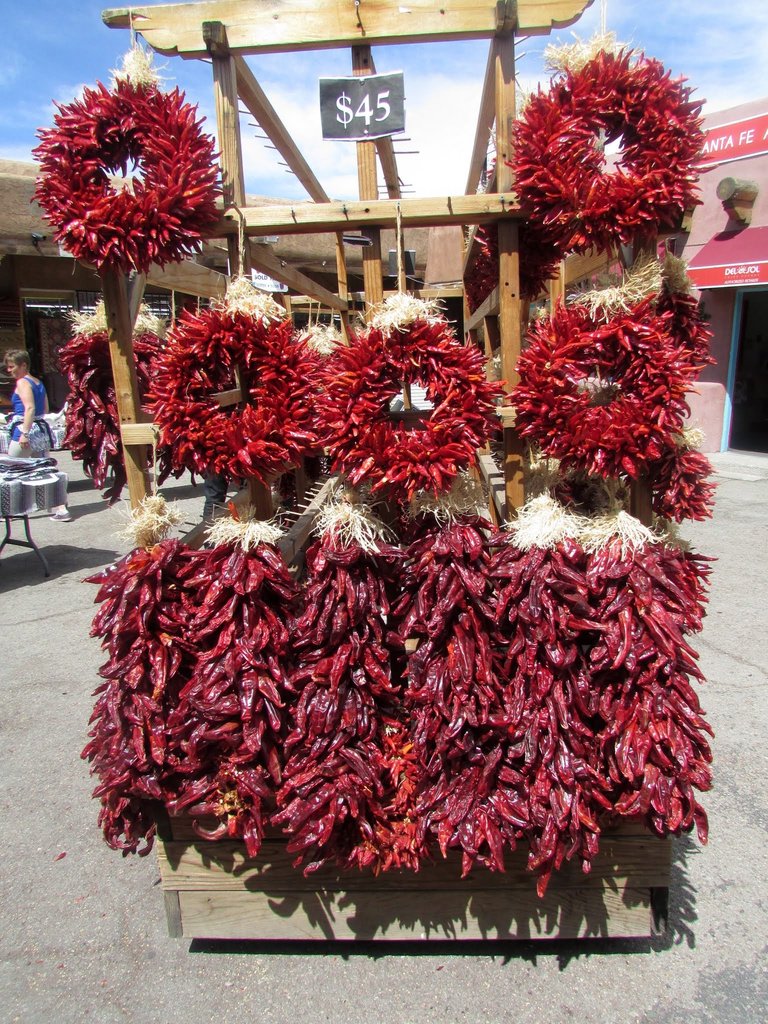 btw...don't ever, ever, (and I mean) EVER, call them chilis or you'll be kicked back to Texas.
Chiles = spicy peppers which can be used in chili = spicy stew made with tomatoes, beef and chiles.