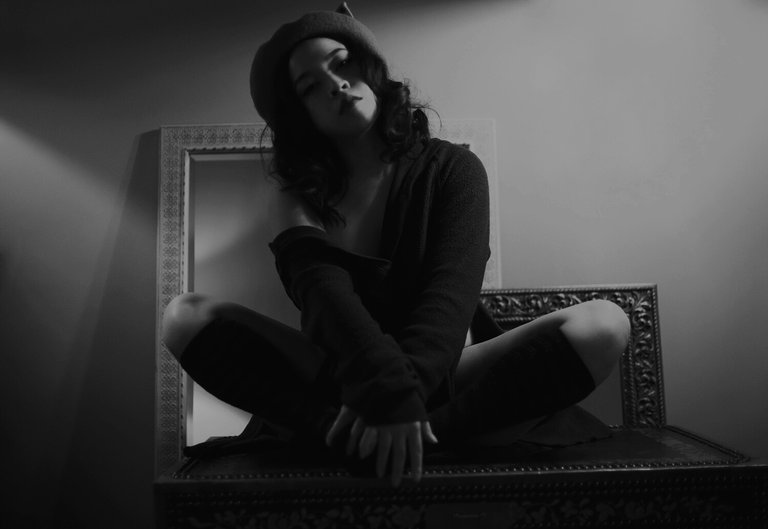 To say that I've been in a mood these last few days is an understatement.
I haven't had the drive or energy to do anything productive. Clean up the house? Let's save it for another day! Answer my phone? No thanks! 'Do not disturb' sounds like a better idea! I just want to plop myself down on the sofa with a big comfy blanket, pull up my Netflix and watch something scary while eating a tub of ice cream. I want to feel like I have some control over how I spend my nights.
I typically don't get out of work until 6-7PM so I'm missing the day and all that precious vitamin D. Lately my off days aren't spend like how I had imagined but I can't complain. I get to see @guthrie and @kommienezuspadt and that's what really matters. Ideally, I would've enjoyed hanging out at the coffee shop like I used to and see all the familiar faces. I really miss @caffetto's orange blossom and peach paradise tea. I can't recall the last time I was free to enjoy my drink while sketching. Sadly, my iPad has been tucked away and I didn't get the chance to charge it until last night. It's also been forever and a day since I've played any card/board games. Friday's used to be game night but now I spend those days with my grandparents. I help them with their errands and keep them company. I love seeing them but it's exhausting in its own way.
The chill that's made its way into Minneapolis is a reminder of how unprepared I am for the upcoming winter. I need to take care of my health since everyone is coughing up a storm, stock up on warmer clothing because I only have fall attire and there is still the problem of paying for the work being done on my car. I'm not sure where I'm going to find the money for repairs but I'm hoping that it'll work itself out. Like I've said before, it bad timing. Especially when December is right around the corner.
Tomorrow is a new day. I'll work harder to stay positive and keep my chin up, make an effort to schedule meetups with friends when I'm feeling down, fulfill my share of the load at home and continue to create art like I used to. I know I can make time, I'm just in a weird funk.
Photo taken and edited by me.
---
Thanks for reading. 🦊