Images from the first week in November, 2018
The thing these have in common is that they were taken in the first week of this month.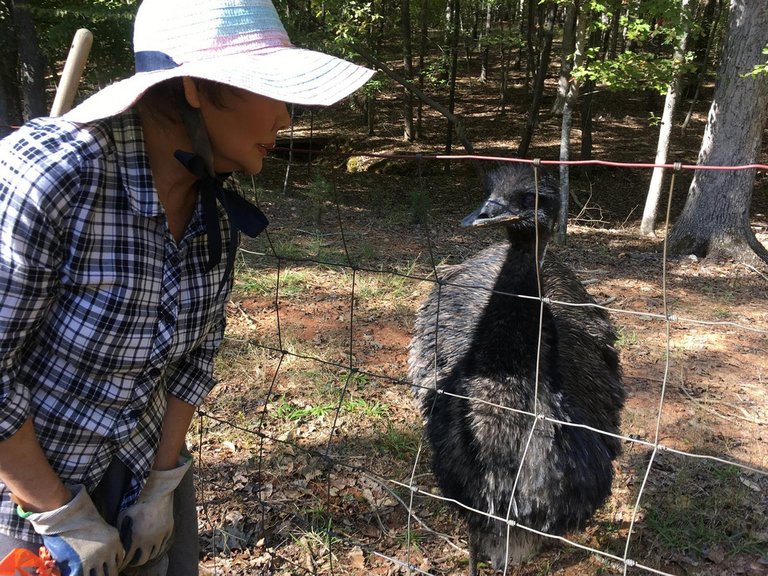 A conversation between @swan-nguyen and Emma Emu can be interesting to listen to. Emma mostly stares and wonders when you are going to dig up something interesting for her to eat. The human on the other end of the dialog always explains why Emma should not stick her neck through the fence and peck where the human is digging.

A reflection of the sky in a bird bath.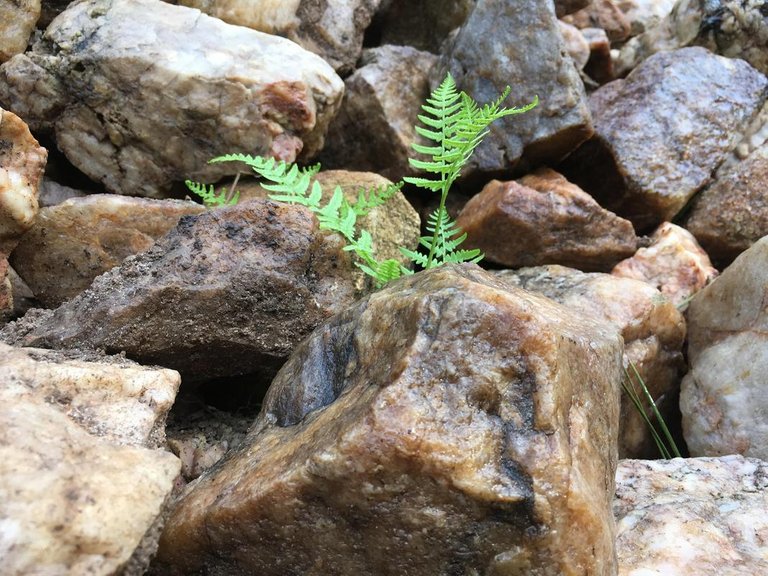 The pile of rocks was rescued while digging the garden and is awaiting reassignment has a visitor! The small fern found its way up through a torturous route until it found space to grow. The fern is one of the only small plants around here that deer will not eat.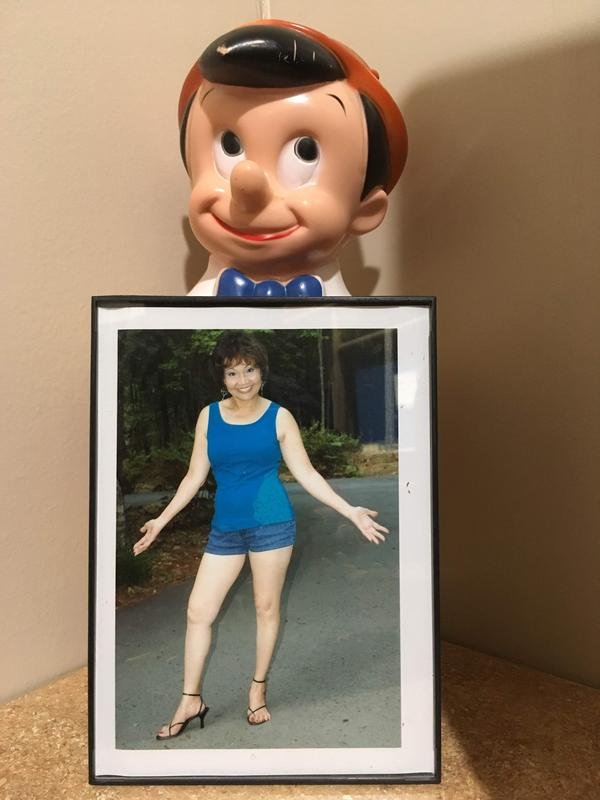 This photo is leaning against a Mickey Mouse bank I rescued when helping a family move. It belonged to a grown son who no longer wanted his childish things.
I don't like throwing things away, even other people's things. It reminds me of my childhood, so I kept it.
The photo is one of my favorites of @swan-nguyen. We had just returned from a shopping trip and I had made a series of photos of her. A thunderstorm was approaching and the first few raindrops had fallen. "Is okay for me to run, now?" she asked, just as I took the last image. It was the best of all eighteen (although none were bad).
Both objects are in the small room with my Amateur Radio equipment and workbench for electronics projects.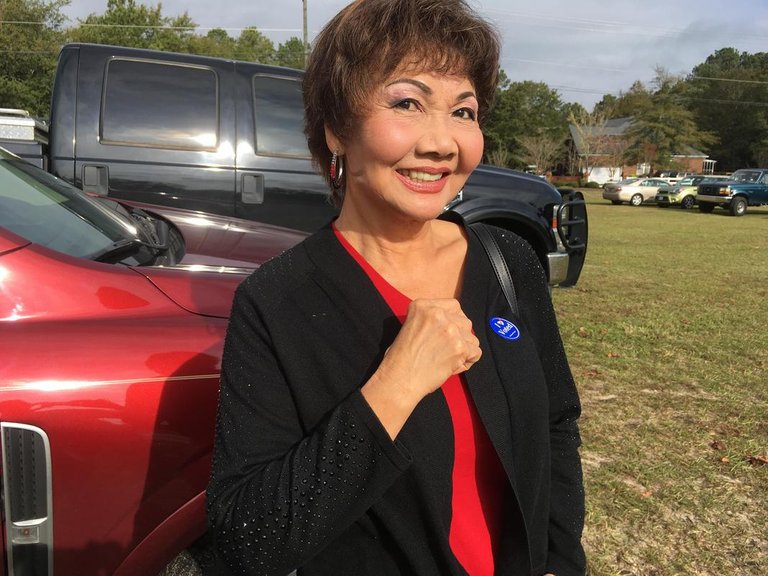 @swan-nguyen is showing off her "I Voted" sticker. We each got one for standing in line for 45 minutes while waiting to vote on one of the 70% of the voting machines that actually worked.
~ finis ~

The images are mine
This posting appeared previously