Today the PIVX team released the long awaited info about the zerocoin privacy protocol update.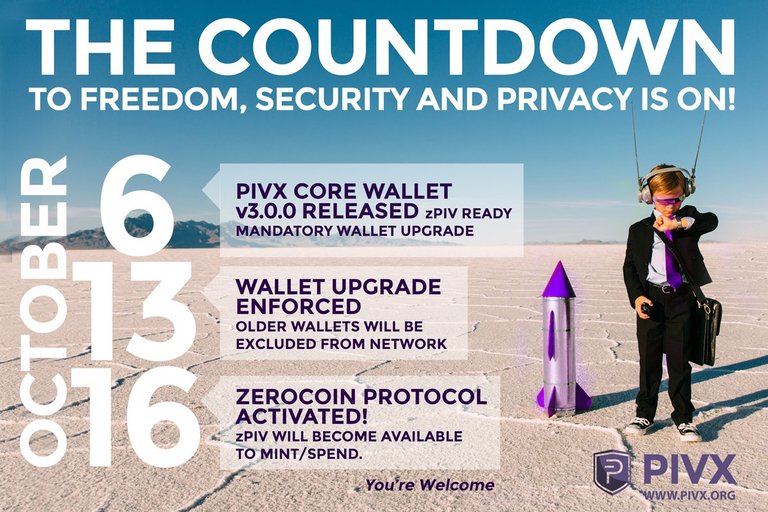 Hold on to your hats people, PIVX is now the most private proof of stake currency with a growing budget, great governance and masternode/staking rewards.
Find out more about PIVX at our website here
Join our slack here
Join our forums here
Follow us on twitter here
Join the conversation on Reddit here
Join the Facebook group here
subscribe to the pre-official youtube channel here
1 Superactive PIVX community member is also Steem witness, so please also upvote them here : @bitcoiner
ALL PIVX community members, feel free to RESTEEM this article, Lets keep spreading the word of this amazing community focused privacy centric global true crypto currency. NO ICO NEEDED!
All comments within first 30 minutes get upvoted ;)