Recently I was passed the Hive Torch by @thebeardflex. The Hive torch continues its journey with @ crimsonclad, having nearly 500 transfers between Hive wallets.
The SteemTorch was originally created by @geekgirl, and it was resurrected on Hive by @stayoutoftherz. Read more about the HiveTorch and it's journey here.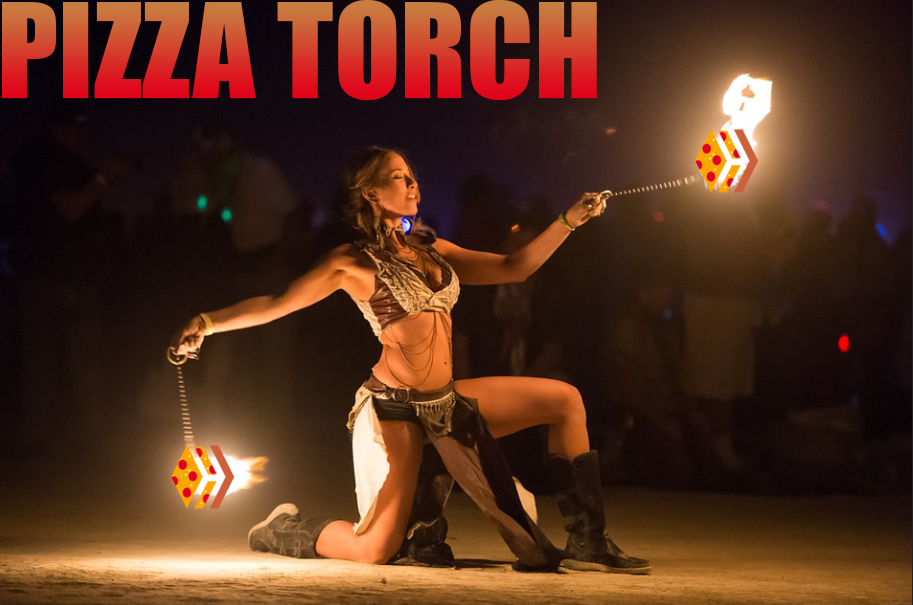 [Hive Torch image by @thebeardflex]
We got to chatting about this in the Pizza community discord and the idea came up to fork the torch and make a Pizza torch! And the new Pizza torch is born!
The rules
If you got passed the Pizza Torch to you, increase the amount by 1, leave it as it is, or add anything between 0 and 1. It is up to you. Don´t reduce the amount and don´t add more than 1 Pizza - it is not primarily about collecting money.
Send the Pizzas as soon as possible to someone who is active on Hive and whom you trust that he/she will follow the rules and forward the torch to the next one.
In the transfer, use this Memo
"Pizzatorch - Count x - please read the rules at https://peakd.com/pizzatorch/@hivetrending/the-pizza-torch"
whereby you increase the count no. by 1 (so if you got the memo with count "23" then put "24" in your memo).
Choose as the next Pizzatorch keeper preferably someone who has not yet been selected and inform him/her about the transfer, so that the torch is kept in motion.
You are highly encouraged to create a post about the Pizzatorch using the picture above or any other picture and the tag #pizzatorch.
Recipients of the Pizza torch: