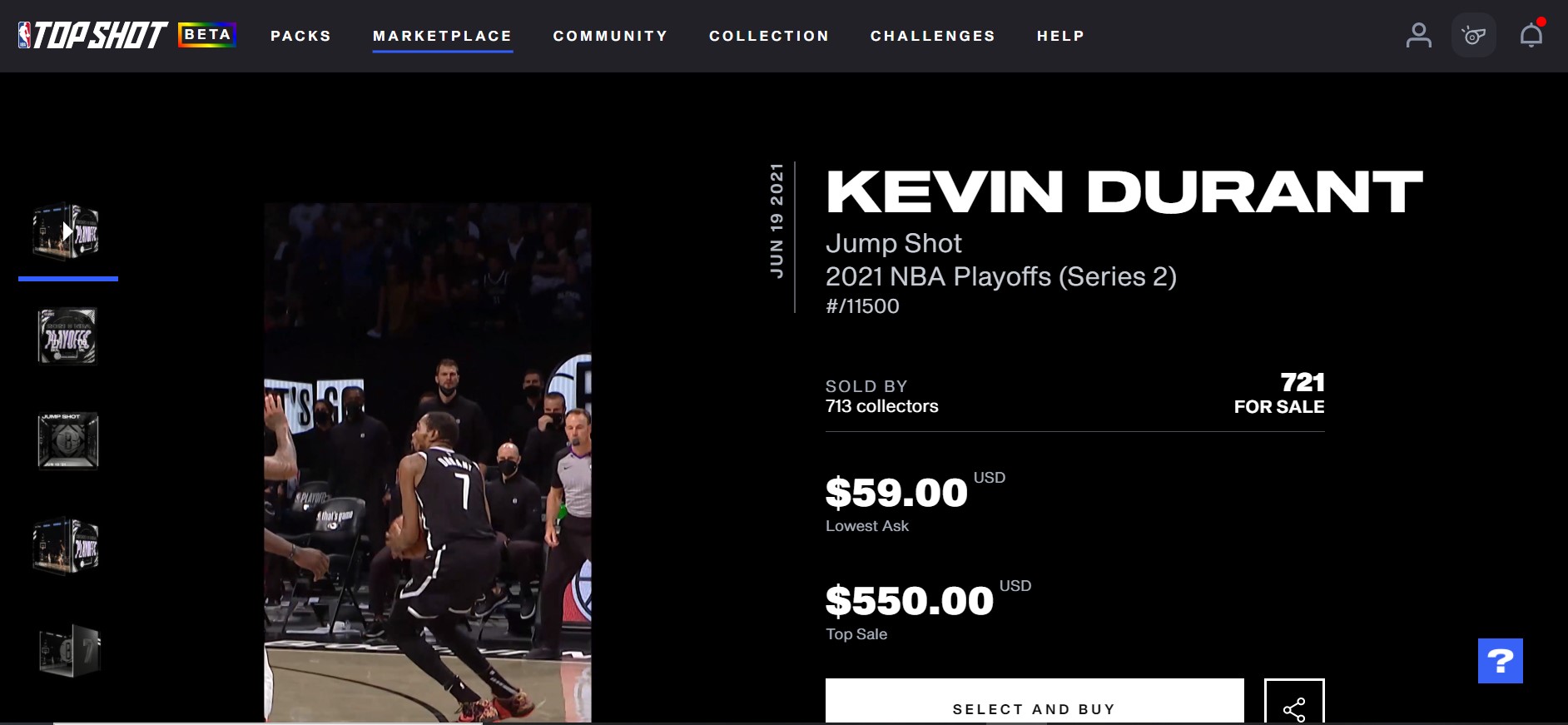 I have kind of a love hate relationship with NBA Topshot but I finally got in a drop and scored a decent moment.
It's a Kevin Durant from the Playoff collection and selling it would mean a profit. It would more than pay for the pack.
The lowest ask is $59 and you can see here that is right in line with the history of sales for this moment.
https://nbatopshot.com/listings/p2p/6783b9d8-44c5-49c7-87e0-be217af963e9+0a06ada6-2c9c-4479-9c93-b1485e89261a/history
Any thoughts on whether or not you think a KD moment will appreciate or are these the next Beanie Babies?