What the Holle, I'll play! I'm submitting an entry SteemitPoetryContest # 13, hosted by @terrycraft. The theme for this week is: WITCHES/COVEN
So You Think You're a Witch
(Rosanna E. Tufts, copyright 2018)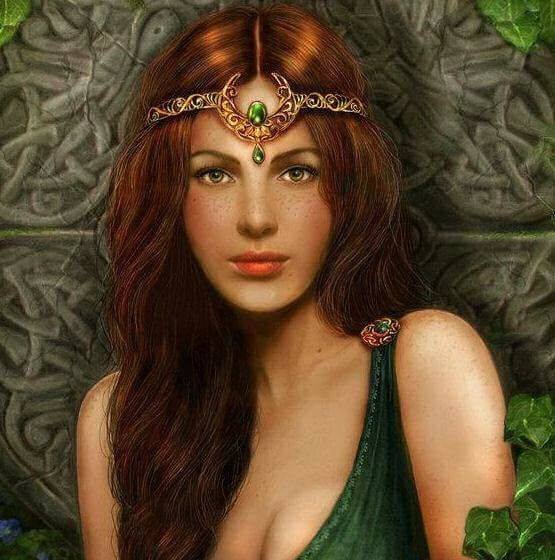 Is a tree merely a tree?
A rock, no more than a rock?
Not when you're the Goddess's Own,
A Witch on an evening walk.
You knew it, back when you were a child.
Your Third-Eye had no lock.
Such tales and legends the trees could tell,
If only they could talk!
In fact, it seemed they actu'lly were,
But at a level below --
Or maybe beyond – what folks can hear
With ears a bit too slow.
"Can't you see them too?" you thought.
The forests teemed with Fae.
"Pshaw!" your elders scoffed, at what
To you was plain as Day.
Or worse: they thought you tetched in the head,
Or in the Devil's sway.
They whupped your ass, to bring you back
To the "One, True, Only Way."
Your schoolyard chums, they lost their "Sight"
As other interests arose,
Leaving you thinking that you're the only
One in town who knows.
Congratulations! You survived.
Your Third-Eye still intact.
Your Spirit Allies grew stronger yet,
With you they made a pact:
To lend you all their attributes
To make your way through strife,
As Merlin taught young "Wart" to see
The world through Nature's life.
So now you have the strength of the Oak,
The Feline's slinky grace,
The vision of the Red-Tailed Hawk,
Flying o'er Earth's face,
The courage of the mightiest Lion,
Discretion of the Deer,
The swiftness of the Rabbit, when
You need to disappear,
Protecting your cubs like Mother Bear,
As wise as the Snowy Owl,
Your works as clever as Beaver's den,
Join Wolves' exultant howl,
The Fire of passion is yours to love,
The stable Earth's embrace,
Discernment of the fresh blowing Air,
The Water's placid face,
Lady Moon lights your path by night,
The Stag-King guides your day,
You'll not long languish in grip of fright,
For where there's a Witch – there's a way.