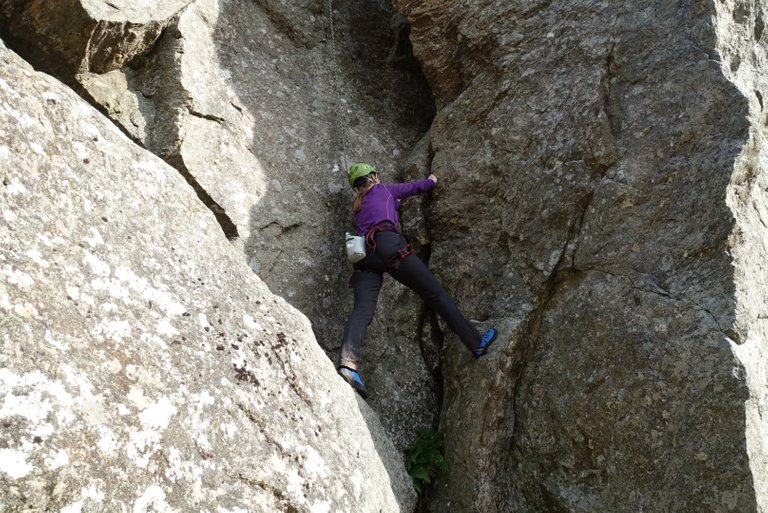 Thinking about my life before the lockdown, Im always going to remember when my friend took me climbing outdoors for the first time in Scottish Highlands 20 minutes away from our house.
Rozmyślając o moim życiu sprzed krarantanny, nidgy nie zapomnę dnia w którym mój przyjaciel zabrał mnie na wspinanie na zewnątrz, które znacznie różni się od ścian w cetrach sportowych. Miało to miejsce w szkockich highlandach 20 minut drogi z mojego domu.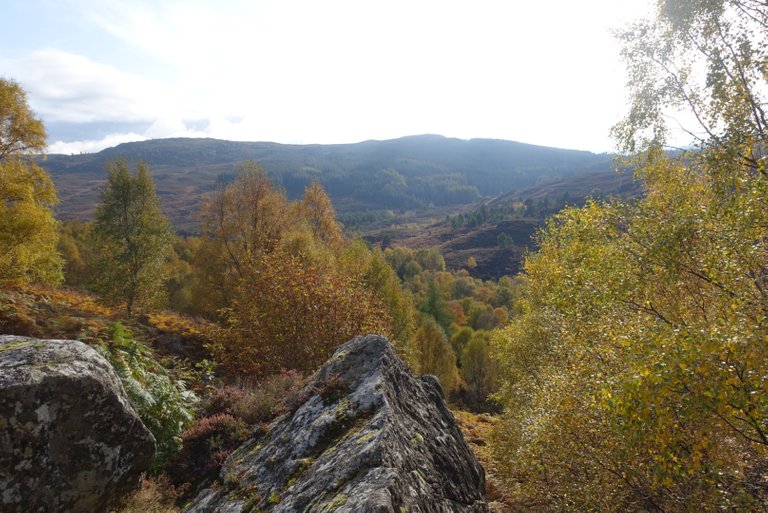 We started off with setting up all the ropes and easy abseiling. Being scared of heights doesn't help when you want to start climing. The curiosity and adventure can be much stronger than my fear.
Zaczęliśmy od ustawienia lin, sprzętu i łatwego zejścia w dół. Lęk wysokości z pewnością nie pomaga we wspinaczce. Ciekawość i chęć przeżycia przygody czasem może być silniejsza od lęku.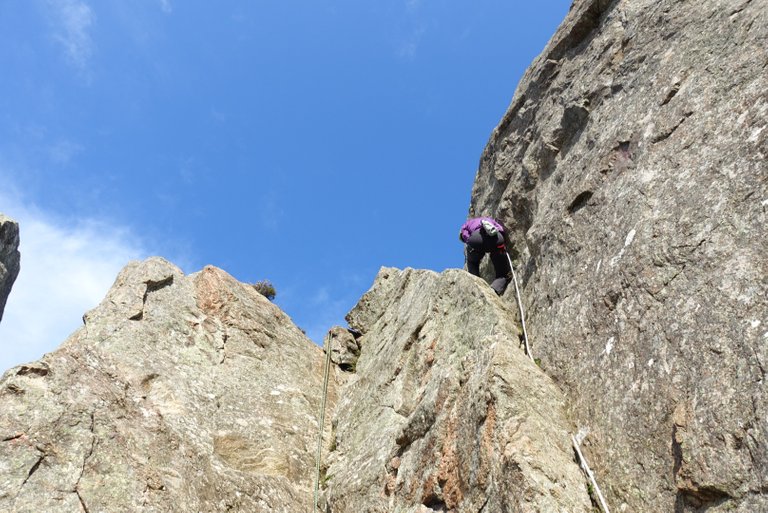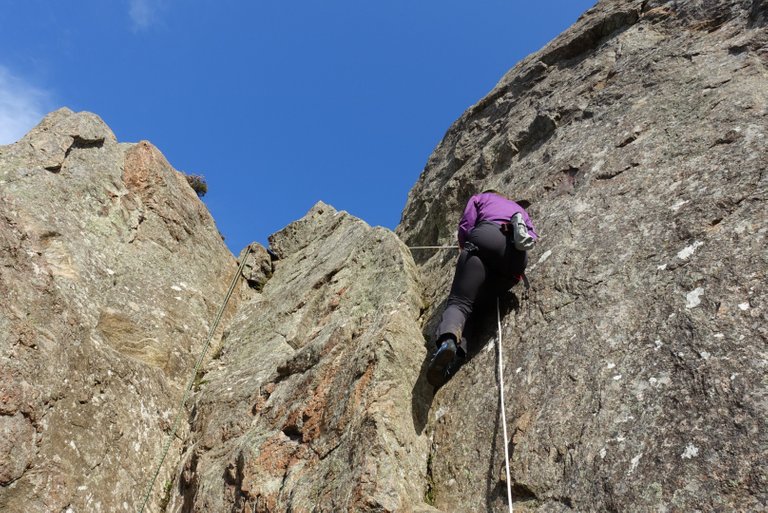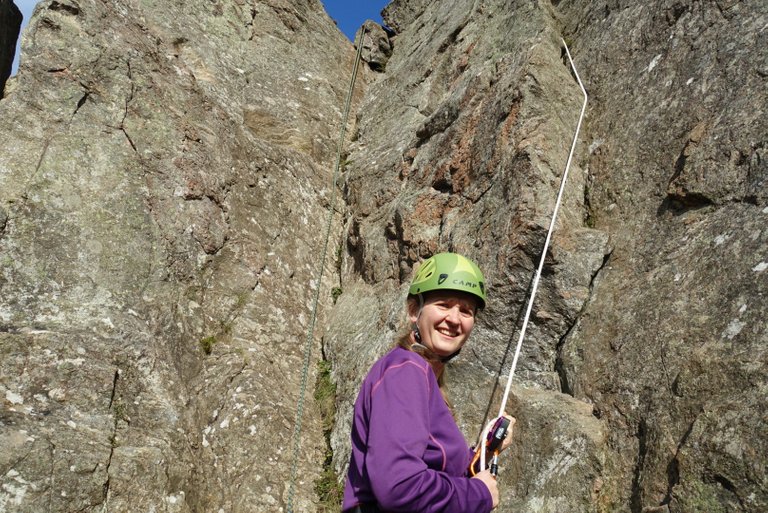 It was something exhilarating and the feeling of freedom being able to do it.
Jest to niesamowite przeżycie w rodzaju katharzis które czyni człowieka wolnym.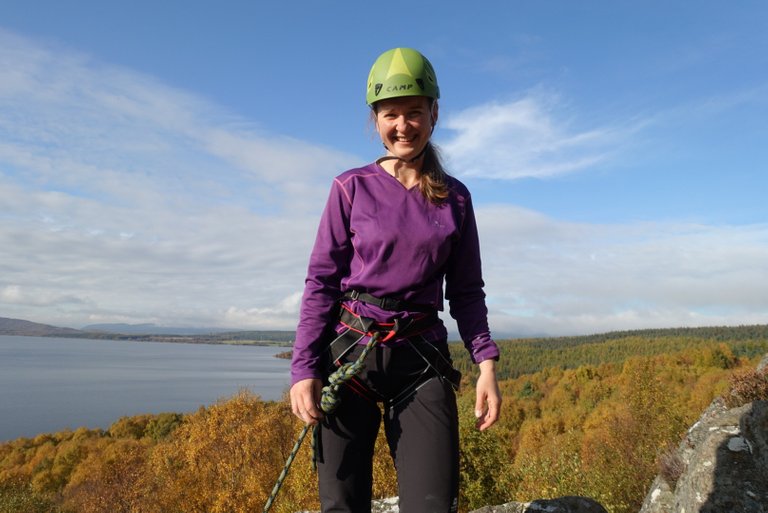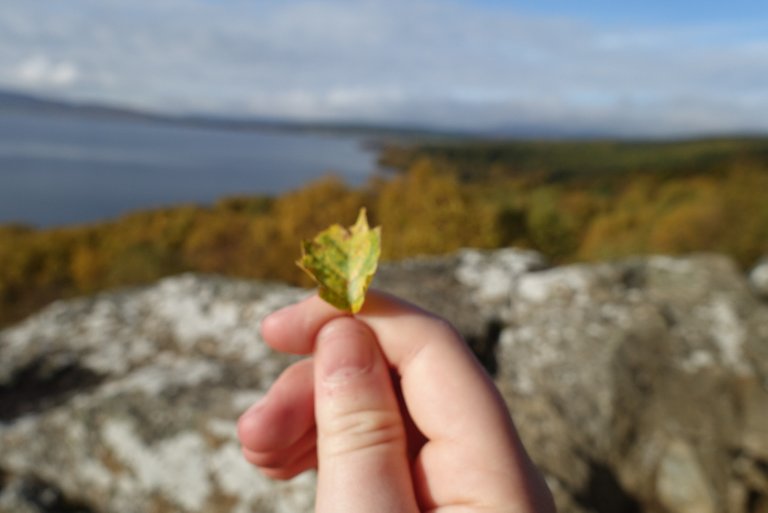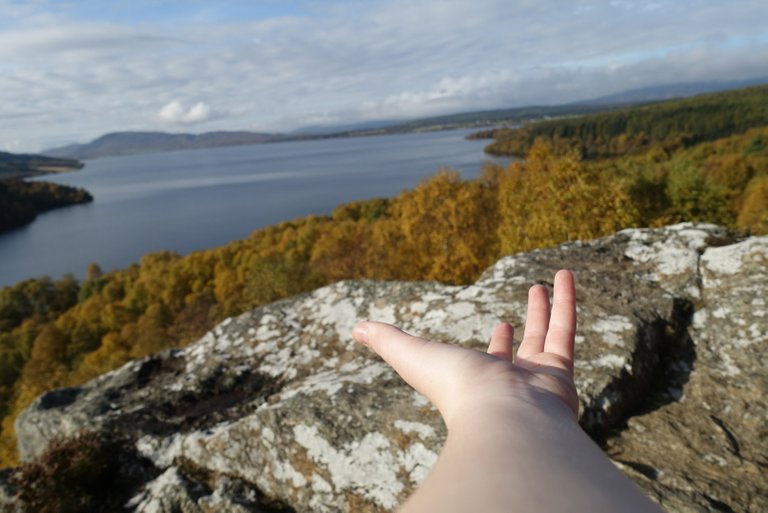 The serenity of the place makes you feel that life here and now is just perfect the way it is.
Sookój tego miejsca daje człowiekowi poczucie bycia tu i teraz, perfekcyjnej harmonii.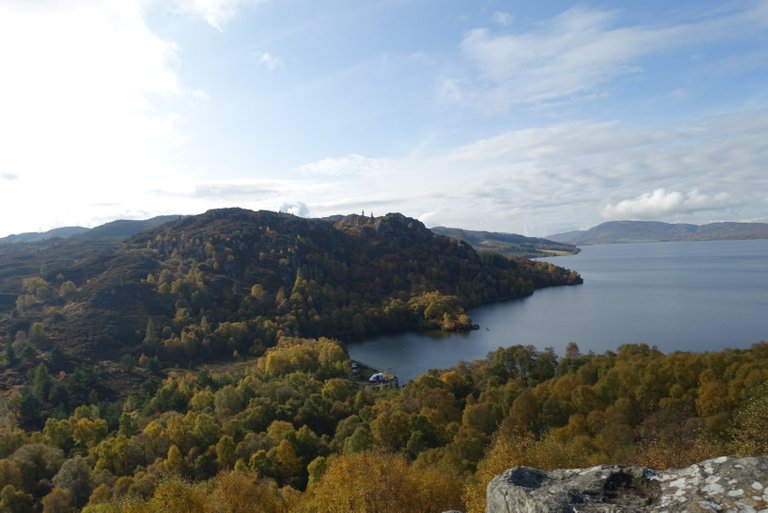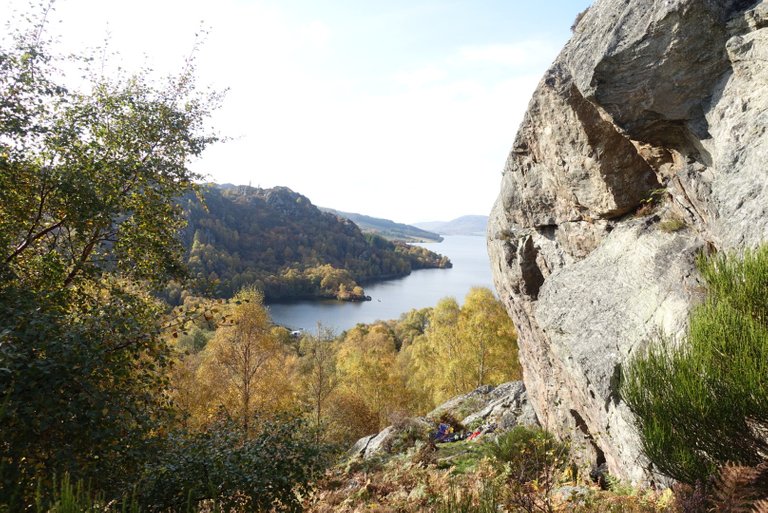 Time for chimney climb.
Czas na wspinanie się przez komin.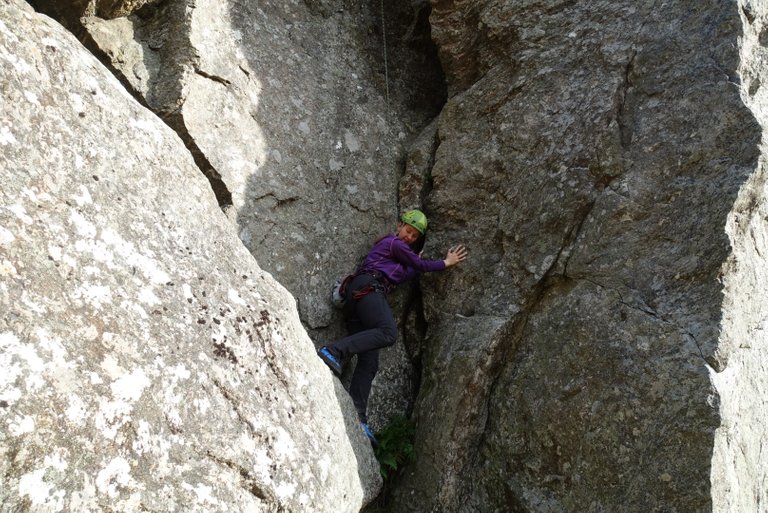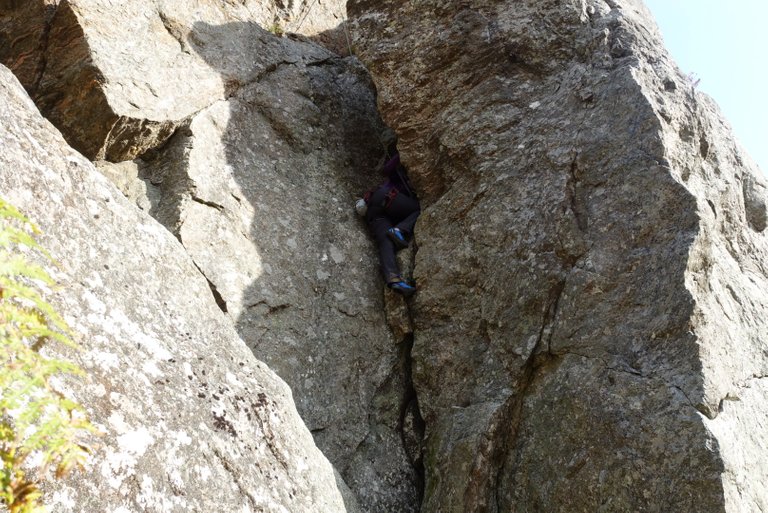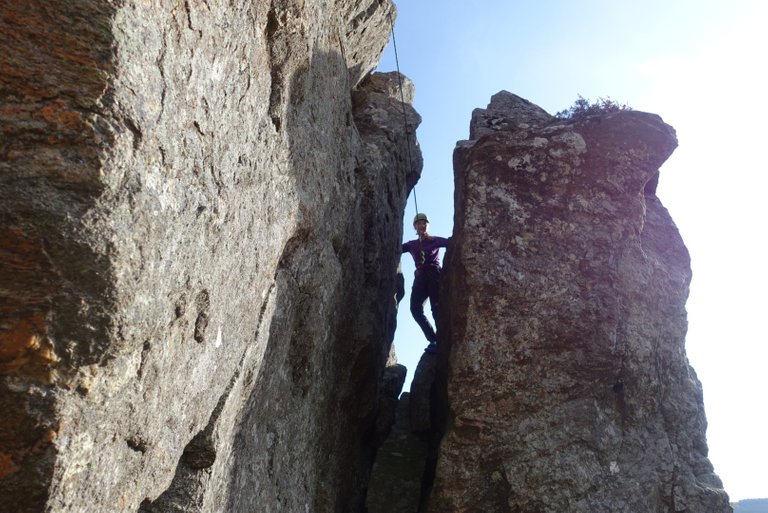 Let's get some more climbing done.
Idziemy dalej się wspinać.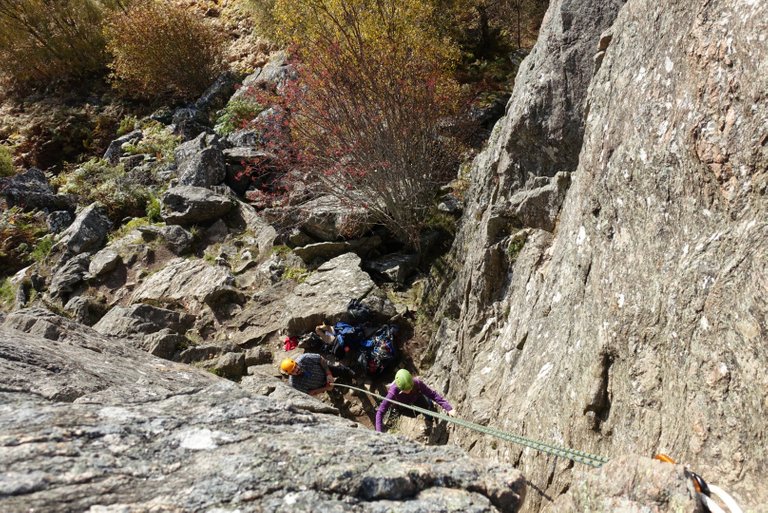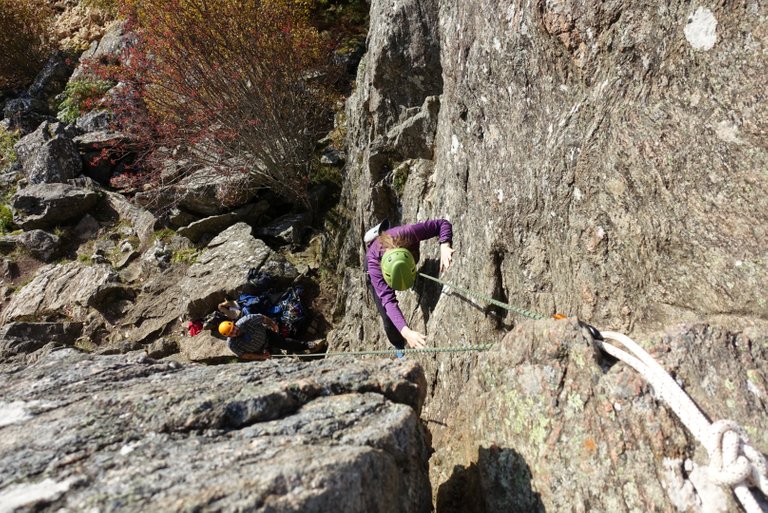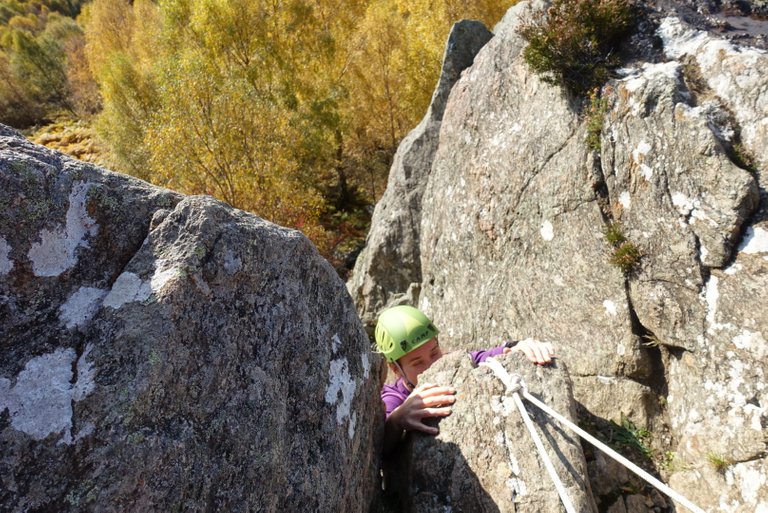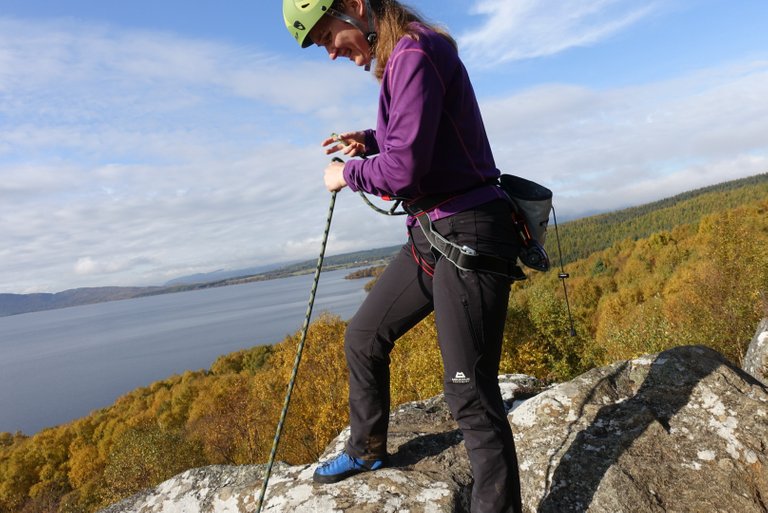 From now on I am officially addicted to this.
Od teraz officjalnie jestem uzależniona od wspinania.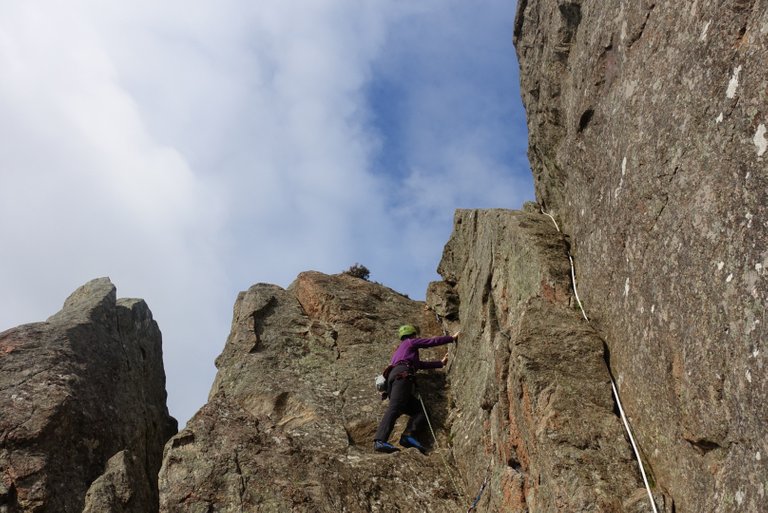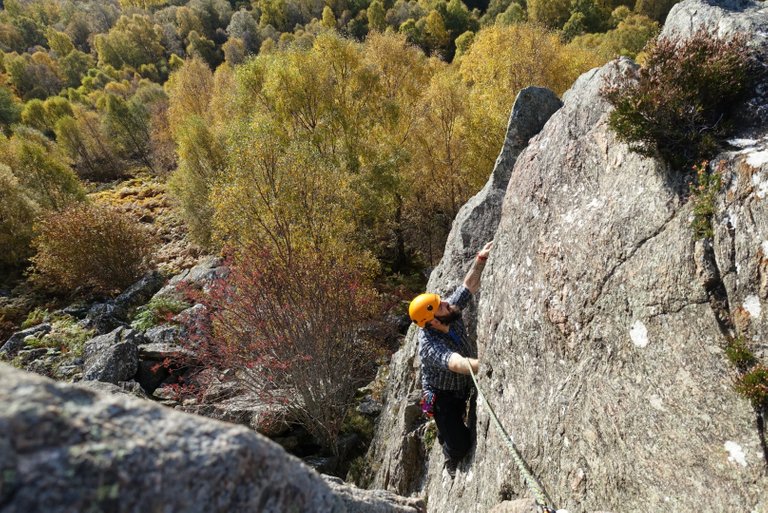 Thank you for reading.
Dzięki za przeczytanie mojego bloga.