Tegoroczne dożynki powiatowe miała zaszczyt organizować moja gmina. Z roku na rok coraz bardziej pielęgnowane są ludowe tradycje. Miłe dla oka strojenie wioski owocami naszych pól, rozprasza uwagę na drodze. Przygotowałem dla was krótką fotorelację najciekawszych strojeń.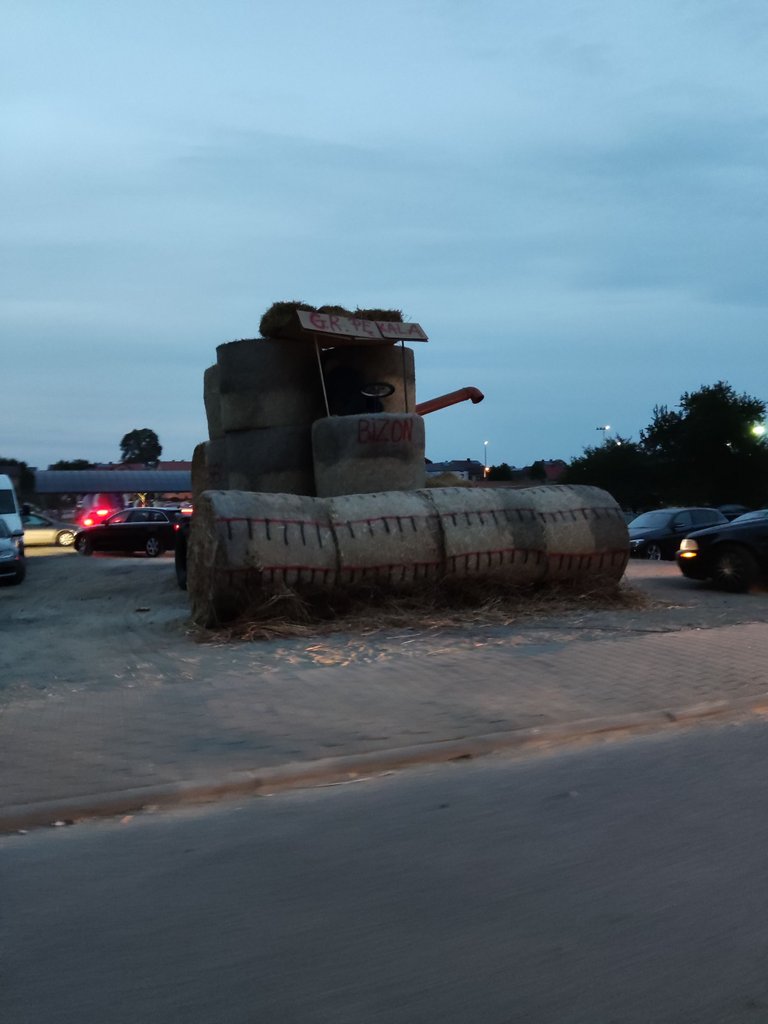 Klasyczny "bizon" ze słomianych bali :)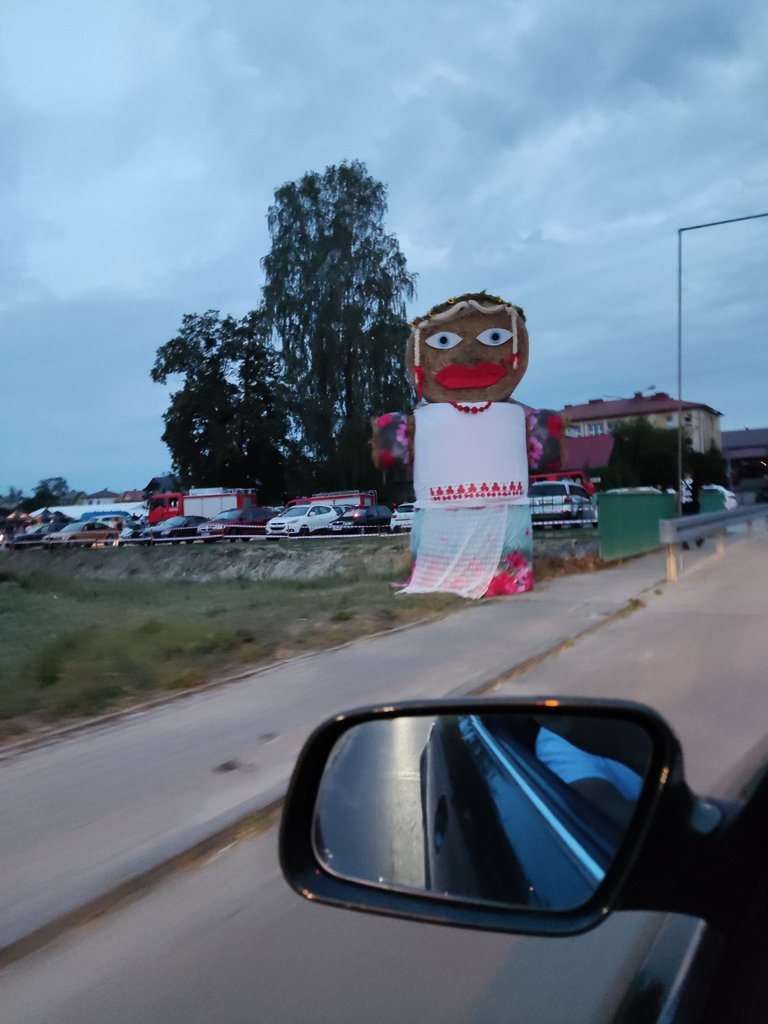 Ludowa kobieta na bramie dożynkowej.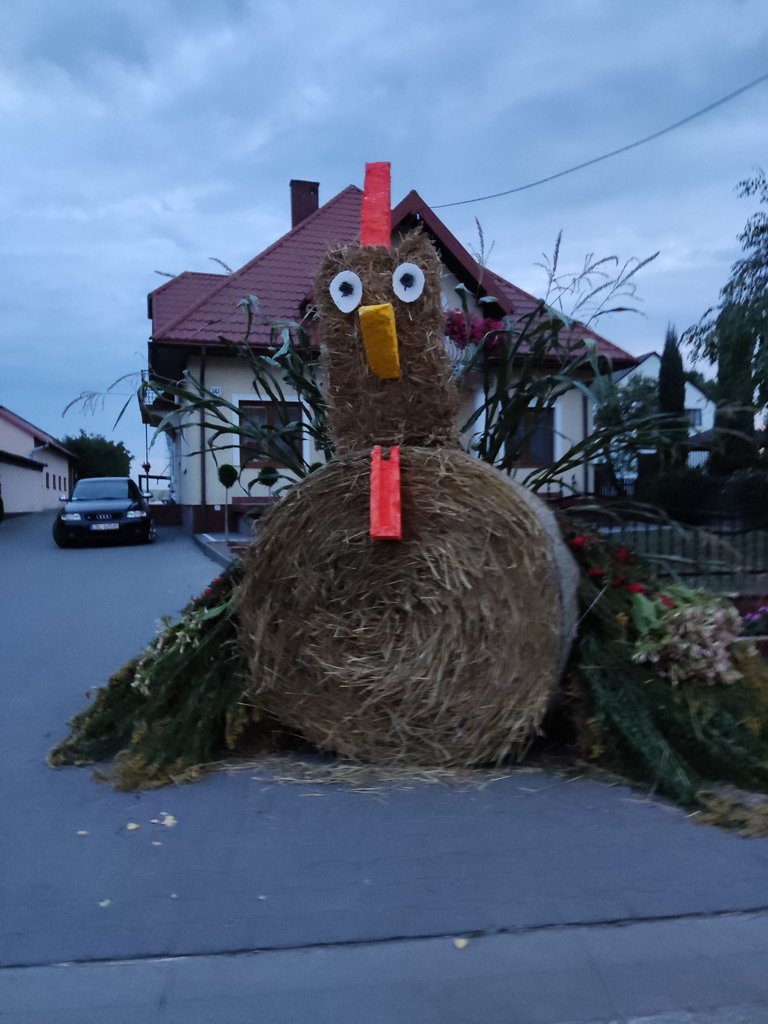 Cudowny kurczak, który niestety jajek nie znosi :D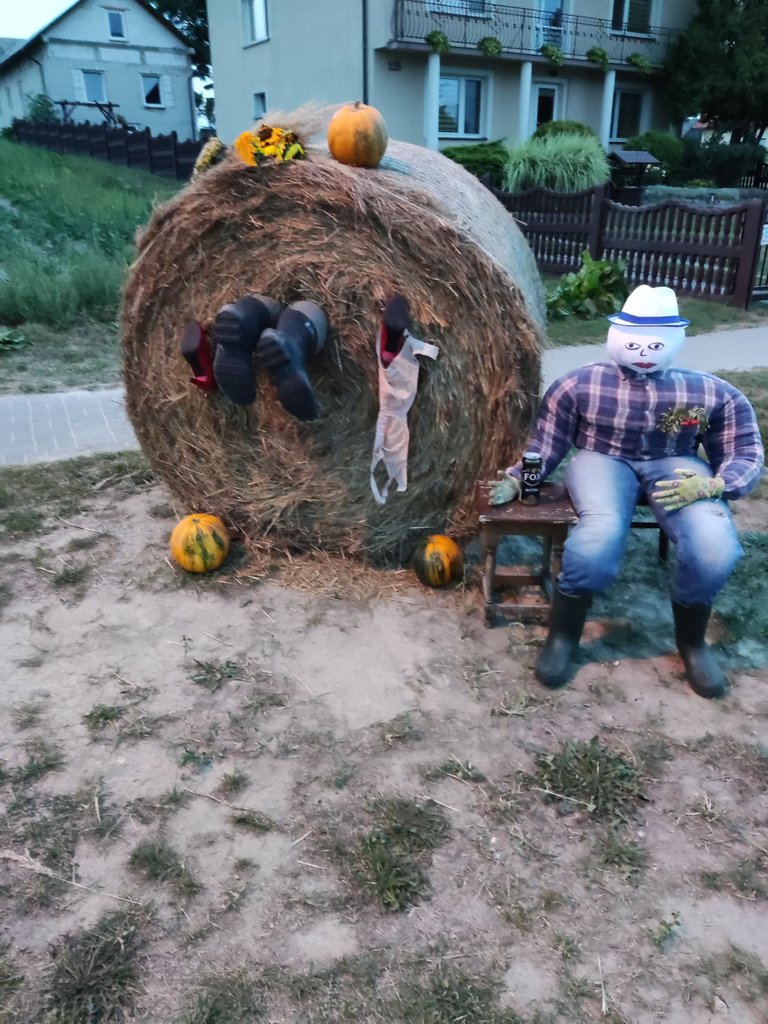 Sprasowani chłop i baba na ściernisku.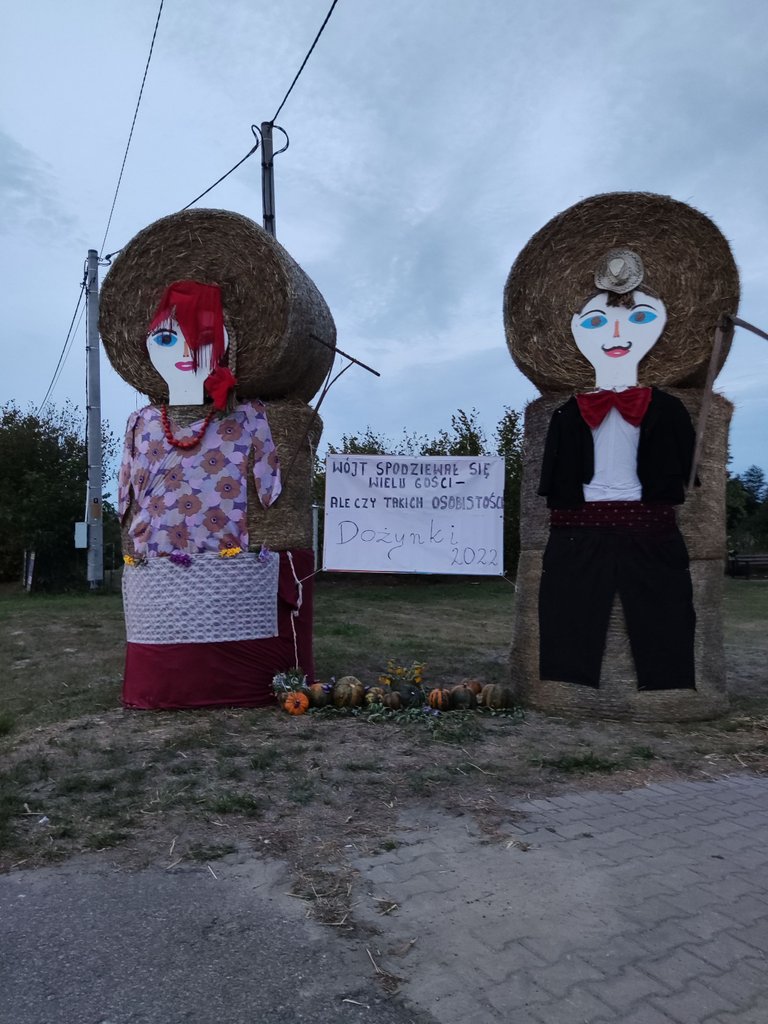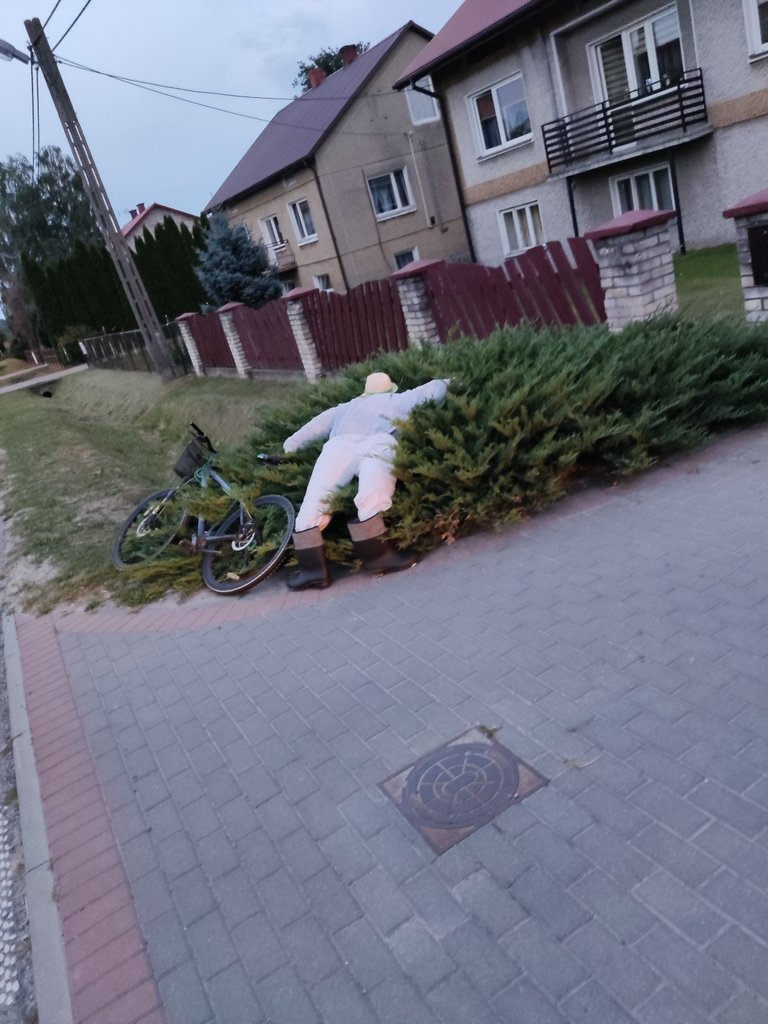 Chłop już po dożynkach :)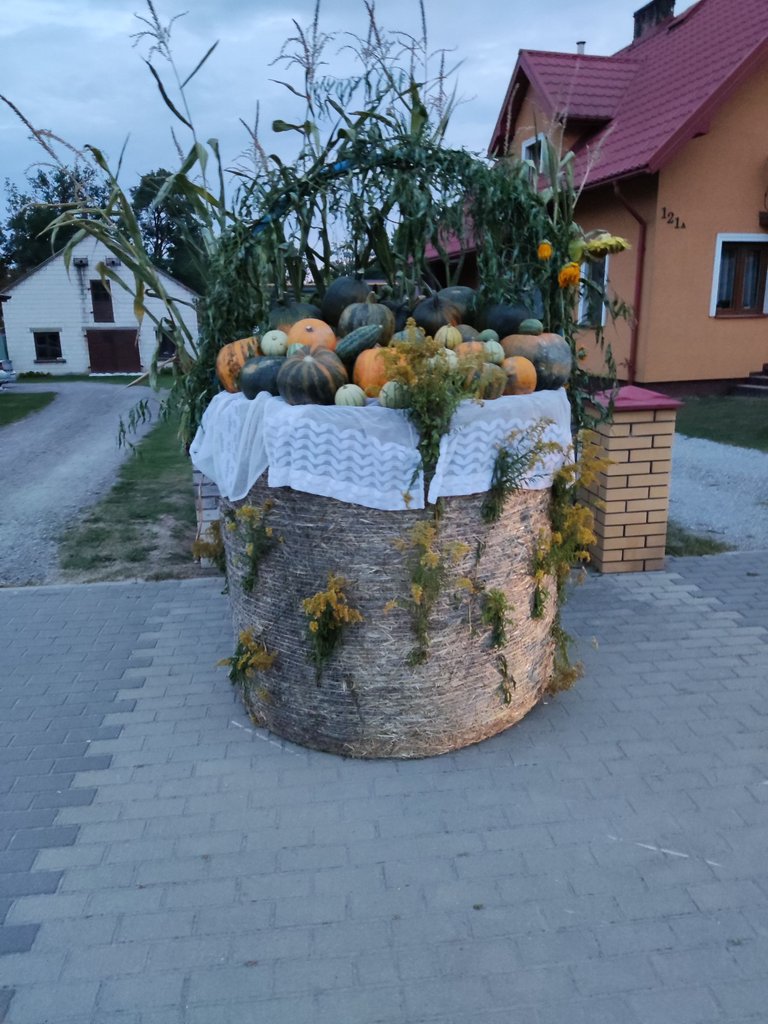 Koszyk z tegorocznymi plonami.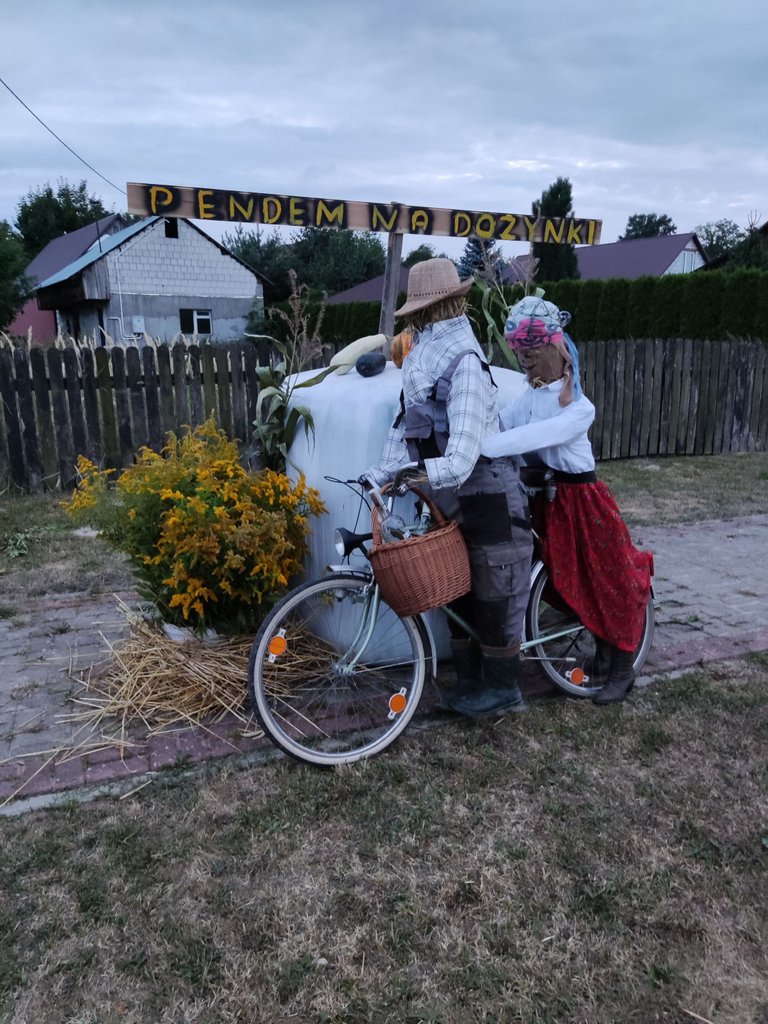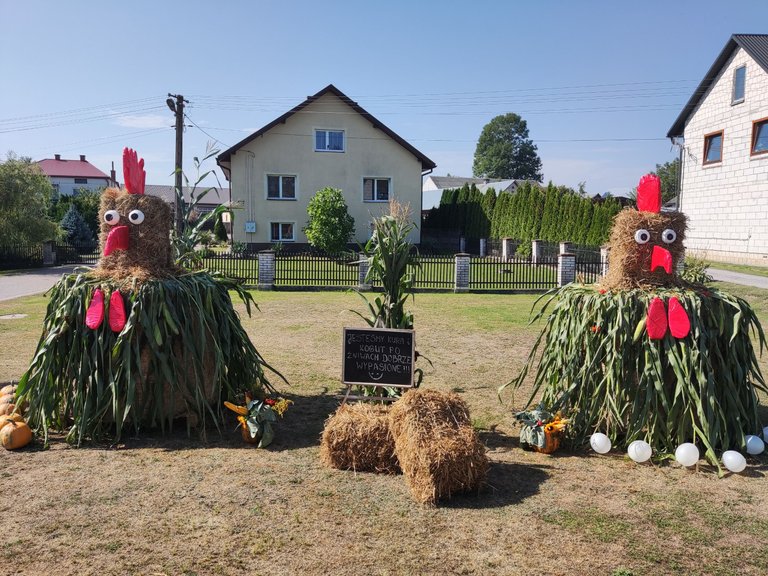 A tu indyki mojego sąsiada.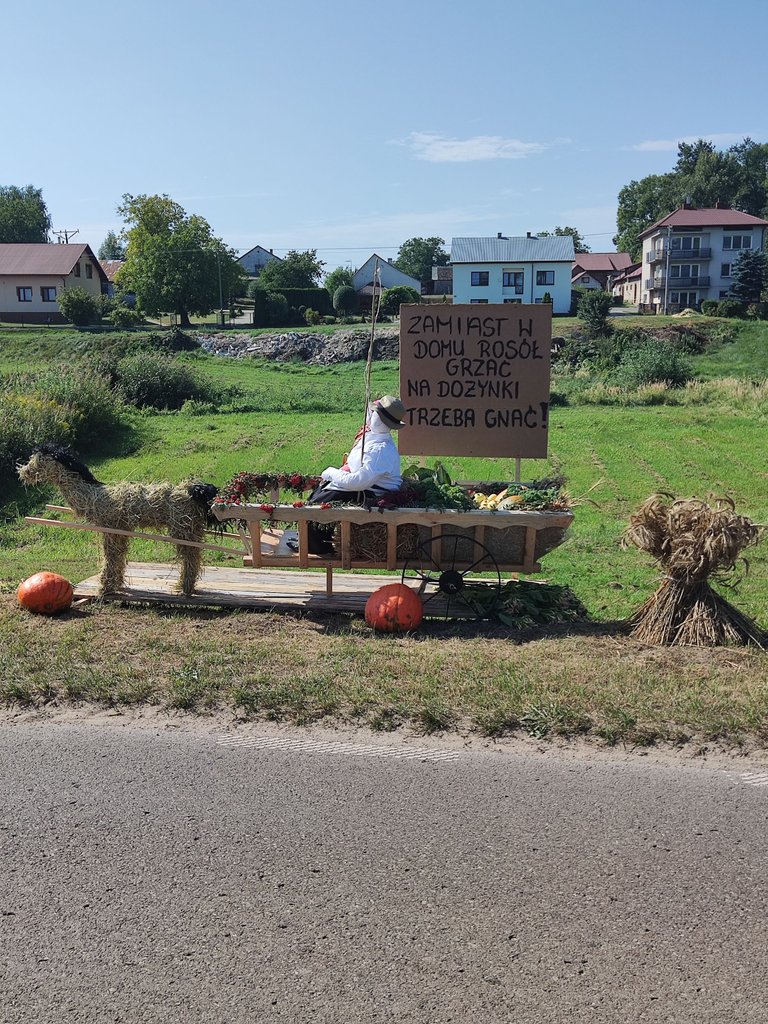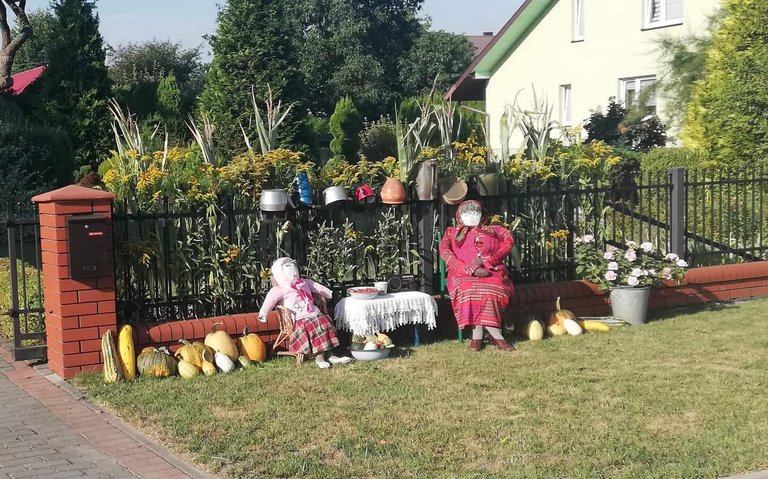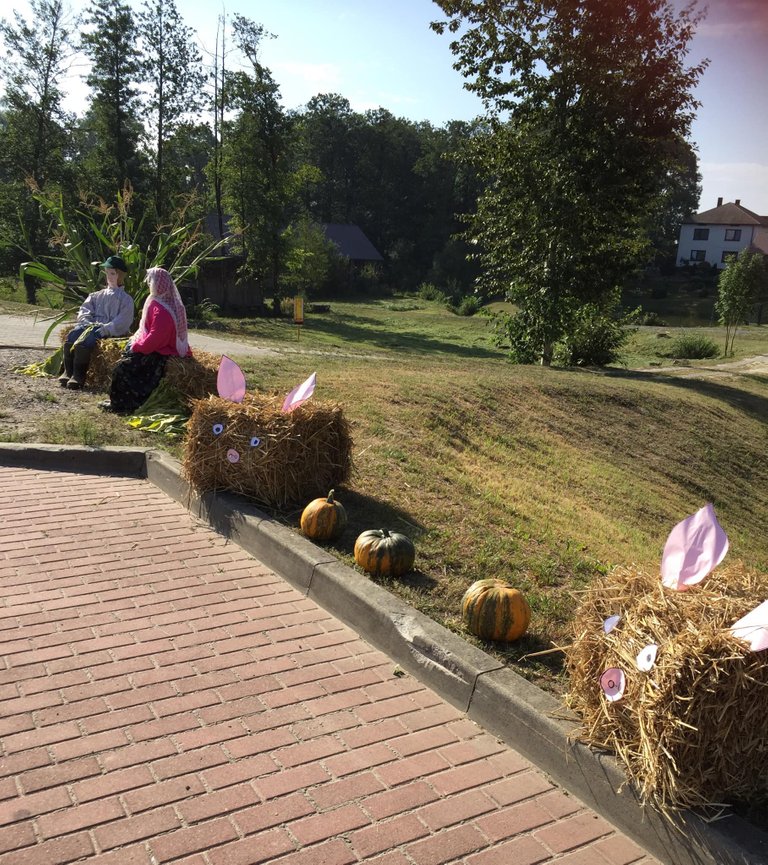 Słodkie prosiaczki na kościelnym parkingu :D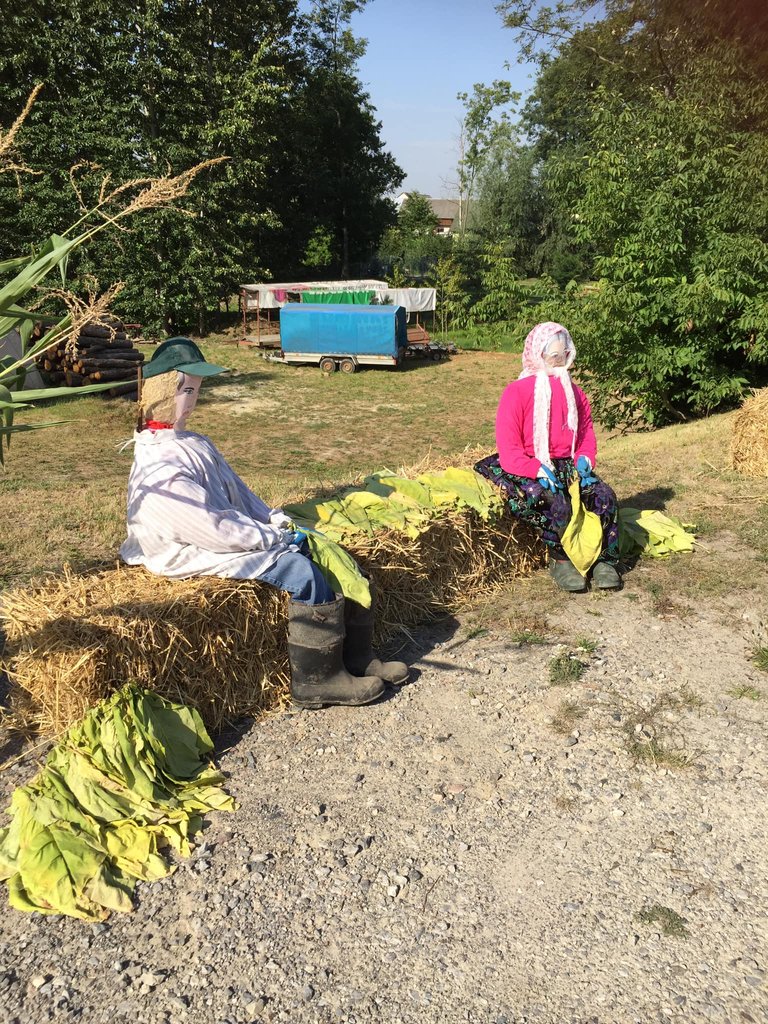 Dwie babuszki nawlejakące tytoń na drut. Tytoń to najbardziej rozpoznawalna roślina uprawiana w moim rejonie. Chociaż uprawa już jest unowocześniona to jeszcze kilka lat temu sam w domu nawlekałem listek za listkiem na drut do suszenia :)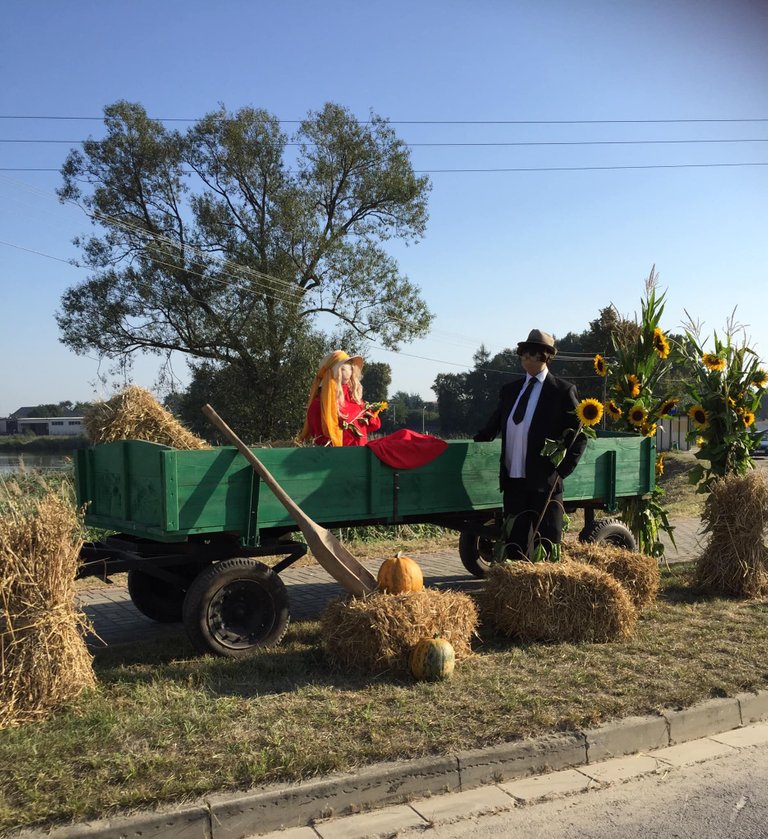 Wóz dożynkowy
A u was są pielęgnowane ludowe tradycje? Pochwalcie się swoimi :D
---
Materiały autorskie.