Luty, dzień dłuższy o 1h 26 min to już dwa kroki bliżej wiosny! Nie wiem jak Wy ale ja z niecierpliowścią odliczam dni do wiosny :D Skoro dzień nieco dłuższy, dzisiaj zabrałam się za pieczenie kapuśniaczków i domowych hot-dogów. Przyznać się .! Kto lubi od czasu do czasu takie 'śmieciowe' jedzenie ?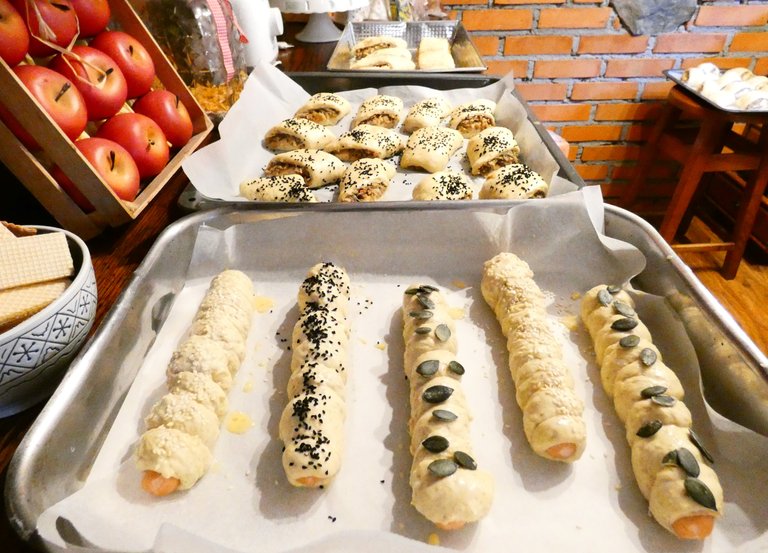 Domowe fast foody to nie takie śmieci :D Z pewnością lepsze w skałdzie i smaku niż, te sklepowe, do tego pyszny domowe keczup i musztarda. Pyszności!
Sezam, czarnuszka czy z dynią? Moim faworytem są te z dynią.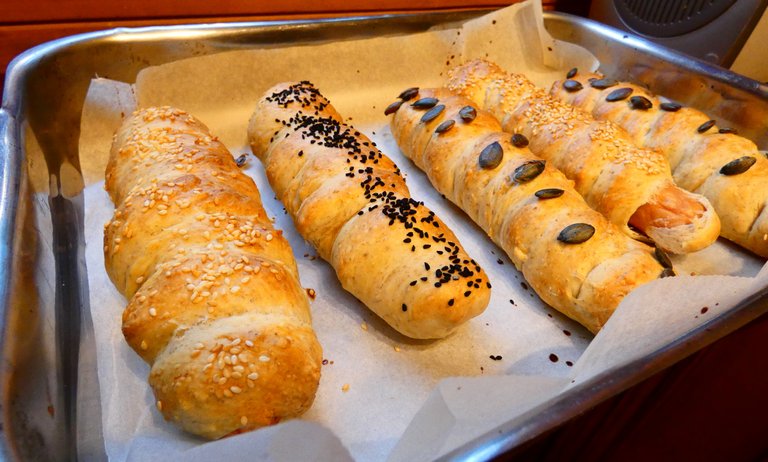 Ciasto:
300 ml letniego mleka
70 g masła, roztopionego i przestudzonego
pół łyżki cukru
1 łyżeczka soli
4 duże jajka
300 g mąki pszennej
300 g mąki razowej
10 g drożdży suchych lub 20 g drożdży świeżych
Dodatkowo:
1 jako + łyżka mleka do posamrowania hot-dogów (wszytsko razem mieszamy)
nasiona sezamu, czarnuszki lub pestki dyni
Kiedy nie mama czasu na rozczyn, po prostu wszytkie składniki mieszam dokładnie razem, wyrabiam ciasto i pozostawiam ok 40 min do wyrośnięcia.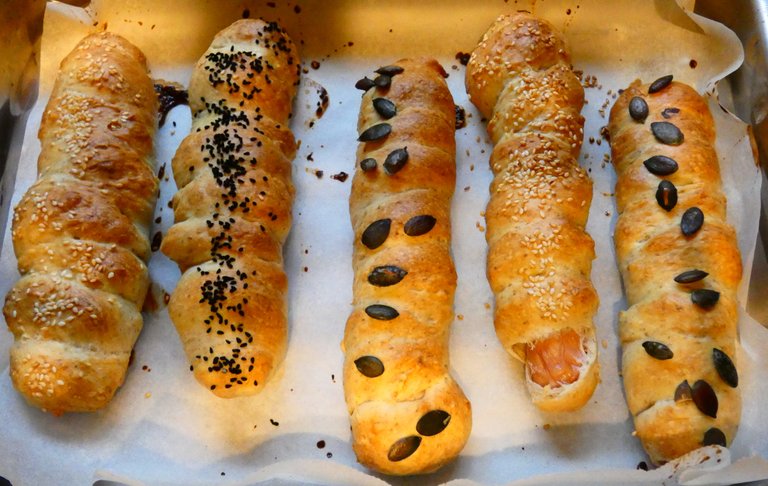 W między czasie, przygotowuję parówki (nasze ulubione to berlinki) .
Z ciasta roluję długi rulon, wiecie taki jak np, na kopytka/leniwe tylko trochę cieńszy i owijam nim parówkę.
Hot-doga odkładam na balszkę wyłożoną papierem do pieczenia, smaruję jakiem z mlekiem, posypuje nasionami i tak z każdym hot-dogiem.
Piekę w 170 stopniach przez ok 25 min do złocistego koloru.
Smacznego!