Catalonia declared independence from Spain today. Parliamentary votes are being read out. The Catalan regional parliament has voted to declare independence from Spain, just as the Spanish government appears set to impose direct rule. A motion declaring independence was approved with 70 in favour, 10 against, and two abstentions in the 135-seat chamber. The pro-independence crowd outside the parliament followed the session vote by vote. The crowd met every "Yes" vote with a cheer and every "No" with a boo. At the end of the vote, there was a huge cheer.

The crisis began when Catalans backed independence in a disputed vote earlier this month. The Catalan government said that of the 43% who took part in the referendum, 90% were in favour of independence. But Spain's Constitutional Court had ruled the vote illegal. Spain's Senate is still to vote on whether for the first time to enact Article 155 of the Spanish constitution, which empowers the government to take "all measures necessary to compel" a region in case of a crisis. It would enable Madrid to fire Catalan leaders, and take control of the region's finances, police and public media.
Catalans are divided on the question of independence - an opinion poll earlier this year said 41% were in favour and 49% were opposed to independence. Pro-independence supporters wave flags outside the Catalan regional ."We're finally free. We are oppressed here. We're fighting for our freedom."But around the corner, away from the demonstration, views were different."It's disastrous! It's the result of an extended manipulation which does not reflect the will of the Catalan people."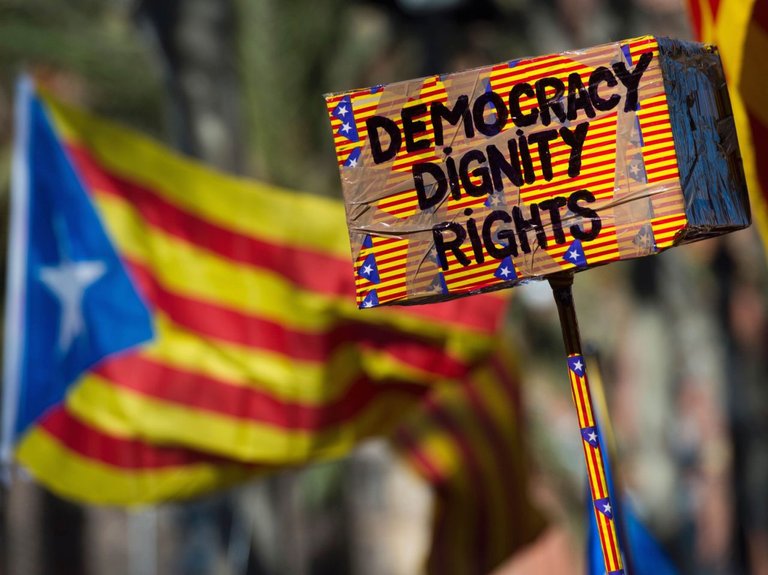 Video published by Wikileaks:
This is the moment Catalonia declared independence from Spain today. Parliamentary votes are being read out. Si = yes, No = no. pic.twitter.com/gsakkaSOOA
— WikiLeaks (
@wikileaks
)
27 octobre 2017
The police were pressured by local residents to leave. Spain was shaken by the Catalan vote and the response of the Spanish police, with batons and rubber bullets used to prevent people from voting. Hundreds were wounded in scenes that provoked international condemnation. The Catalans took to the streets Tuesday to condemn the action of the police, close the traffic, public transport and businesses, and stir fears of intensifying unrest in a region that accounts for one fifth of the Spanish economy.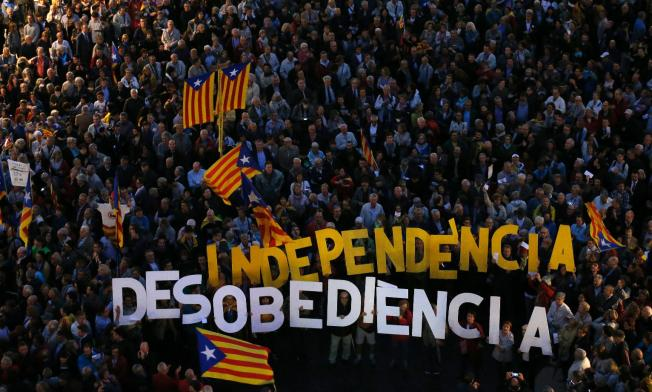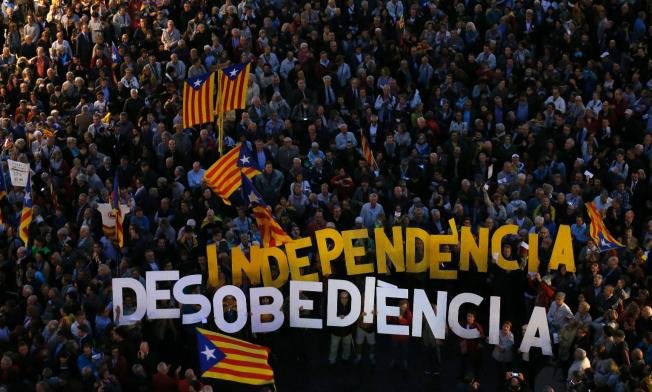 The pro-independence parties that control the Catalan government held the referendum in defiance of a Constitutional Court ruling that the vote violated the Spanish Constitution of 1978, which states that the country is indivisible. Catalonia has its own language and culture and a political movement for secession which has been strengthened in recent years. Outside Catalonia, most Spaniards seem strongly opposed to his campaign of independence.