So it's 7am here and i just stumbled on this post by @theycallmedan calling on all steemians to flood the internet with memes, definitely what steem needs currently cause according to recent trends this year, memers has always dominated the board when it comes to what's trending not minding if it's actually a meme worth topic.
Just like the recently concluded world war 3 sagas between the united state and Iran, most might not agree with me but I think the war faded out the cause of the number of memes that flooded twitter within the interval of the spike, and so many more events and sagas that have unfolded recently with Kobe Byrant death included (RIP).
---
---
Away from that, I'm off to meme hunting and hopefully, I will hunt better memes of steem before the day runs off cause i'm kinda late for classes, let's see how it unfolds
---
Well, yesterday turned out to be a stressful one and I slept off after getting back home but I just came up with some memes this morning and I guess I'm late for class, lol
so here they are
---
first, checkmate to all BTC maximalist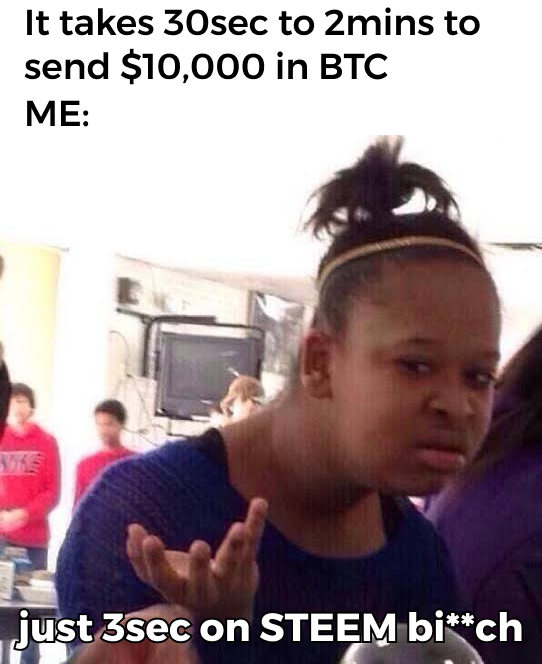 ---
Just STEEMIT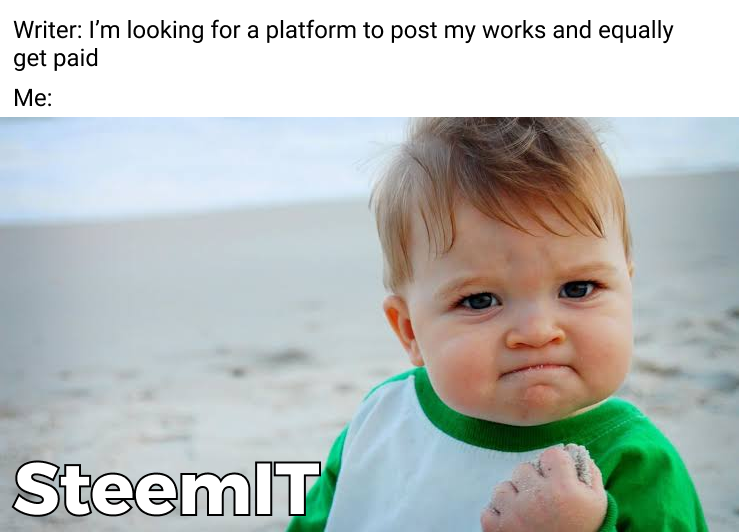 ---
We talking money, you talking nonsense.... :)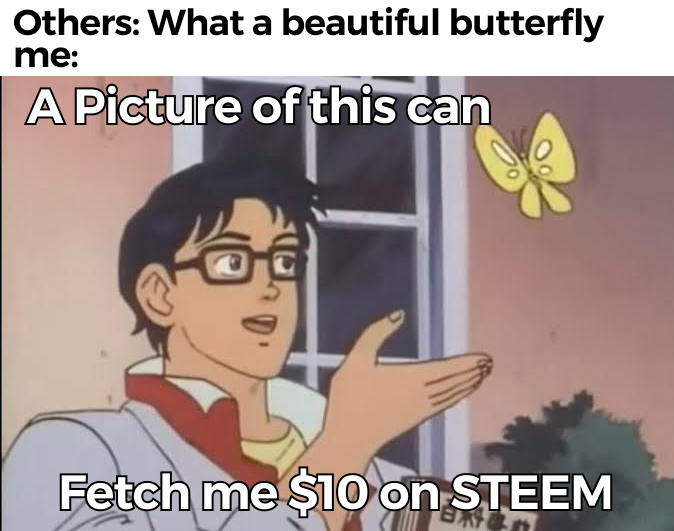 ---
for the love of @blocktrades ;)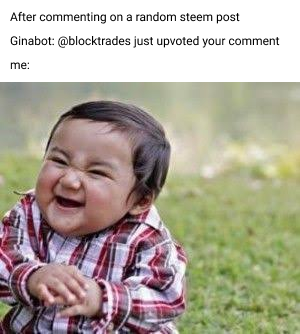 ---
Really guys?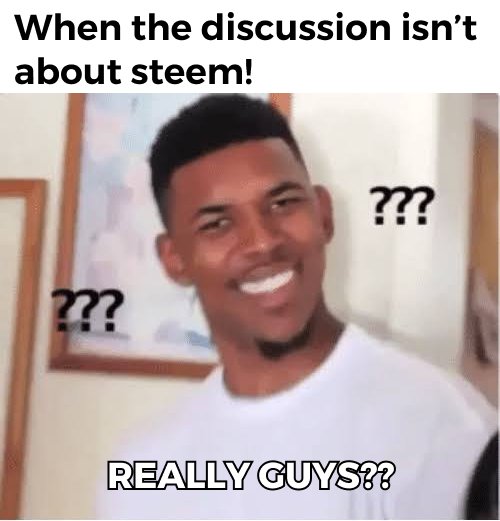 ---
And thats all, thanks for reading