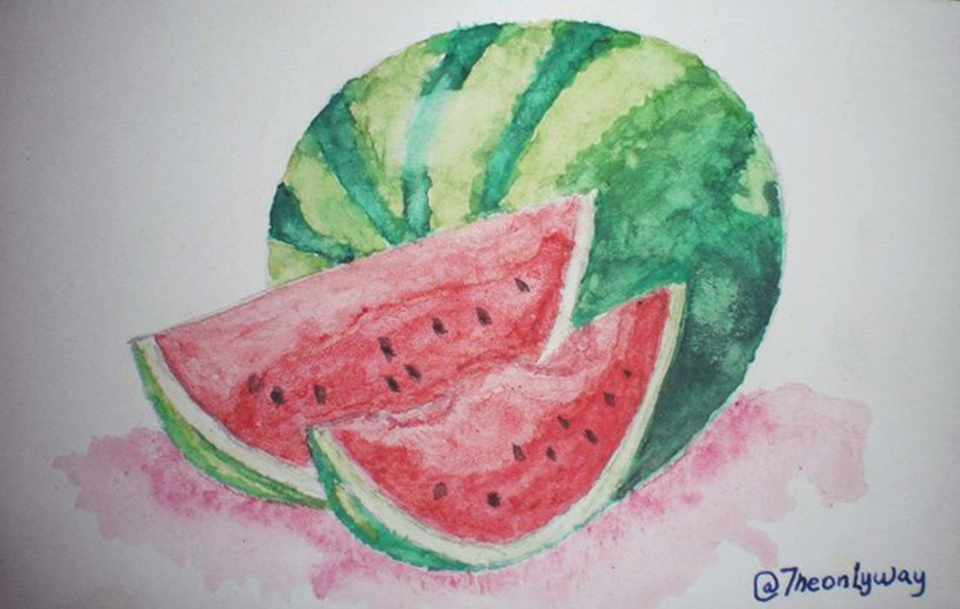 ---
I confess that I love my country very much, it is a beautiful place, God has blessed me by allowing me to visit various regions, mountains, beaches, islands, desert, jungle and I can assure you that if you visit these regions, Venezuela will captivate you.


But unfortunately not everything is perfect, Venezuela is a poorly managed country, all the politicians who have passed through this nation have injected it with a dose of degradation.


Currently, with this political, social, economic and health conflict (Covid19), one more lack of fuel is added.


The population is in quarantine and the recommendation is to stay at home, only the prioritized economic sectors should go out to work, basic services, food, sanitary or sanitary, military and security personnel.


I must attend my workplace and I do it walking about 6 km, under the sunlight.


Today, as I was returning home at 2:00 pm with a temperature of 35 degrees Celsius, dressed in biosecurity implements, I imagined trying a Watermelon slice or very cold Watermelon juice.


When I got home I couldn't fulfill my wish, but I accompanied my lunch with a papaya juice that my wife made, just as delicious.



Below I show you a photographic sequence of its preparation.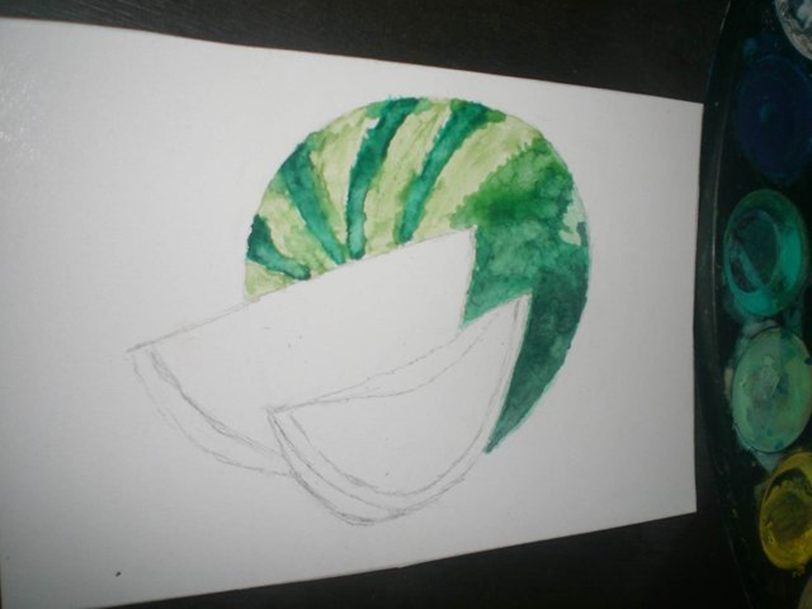 Image 1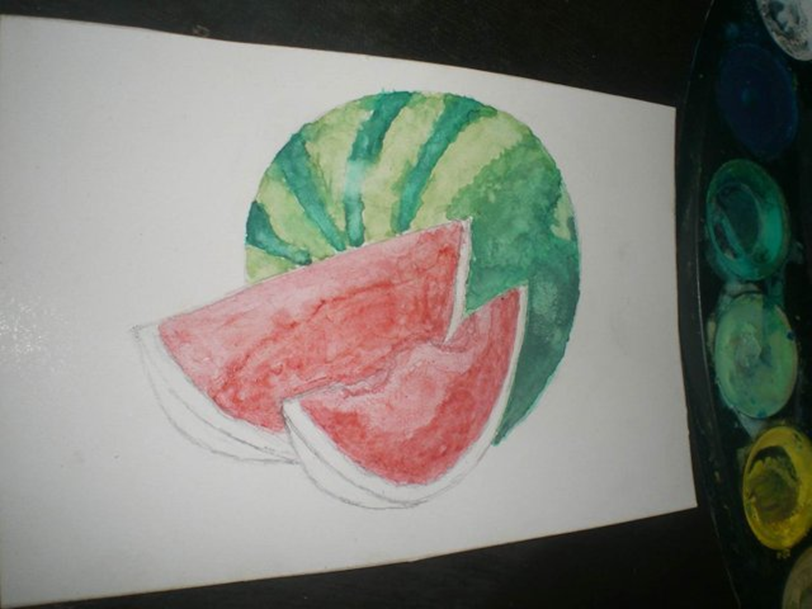 Image 2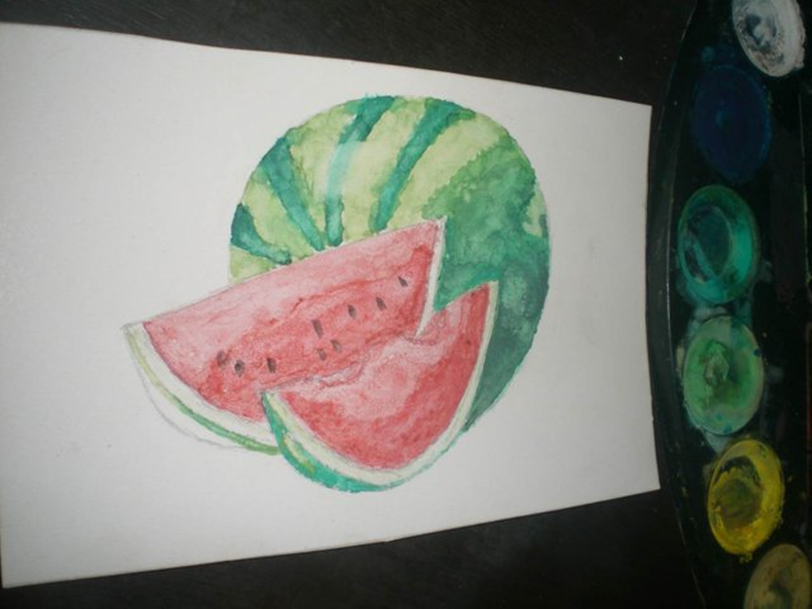 Image 3

To make this painting, use the following materials and tools:
Materials and tools
.
A piece of cardboard.
Pencil No. 4H.
Brushes
Watercolor
Sources