Taking a good look at how we spend every day of our lives is something we do not place high priority on. A times, we tend to do what we planned to do, other times, we do what is not in the plans for the day. It may surprise you to note that each day is unique in its own way, especially when you have no control over it.
No one knows tomorrow, live by the moment
The fun part of existence is LIVING itself. Often times, we just survive, struggle, hustle, work, run after things we can not hold 100% bearing in mind that our wants can never be satisfied, the needs becomes the essential part of the daily hustle. In life, I am always of the opinion of LIVING our lives the way we want, please yourself and hurt no one. That way, we will live longer and peacefully with ourselves.
A Typical Day in Nigeria
Generally, the lifestyle out here in Western Africa is mostly the same, we run not-so-different daily routine, especially living in the urban/suburbs of Lagos. The hustle and bustle starts as early as 5 A.M. [all time in GMT], if you want to bypass hold up due to heavy traffic. If lucky enough, you might get to work before 8 A.M official opening hours, then 4/5PM at C.O.B [Close of Business]. The circle rotates in that direction everyday, we barely have time to take care of our health, create time for family or have fun.
Hustling Spirit is high in the West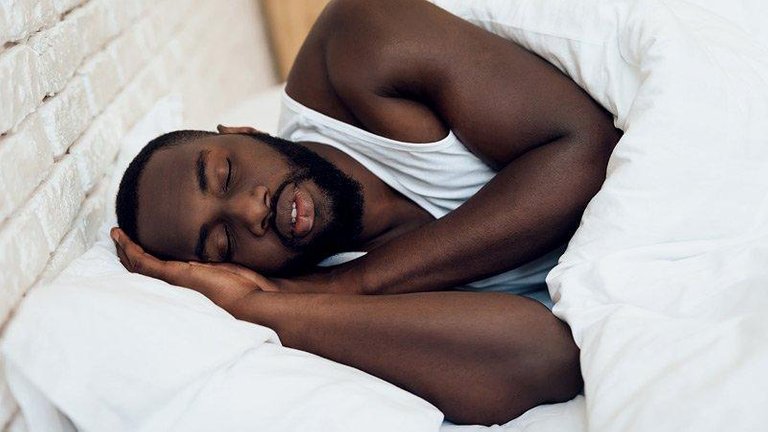 source
My daily routine starts from the moment i wake in bed. I wake up late cos it's harmattan here and it gets real cold in the morning, 7:30 am at most, I'm up, after I say my prayers 🙏, I check for local and international news, updates on cryptocurrency, run some good online paying surveys before I opt out of bed. My mobile device is my mobile office at hand, so let's conclude I work remotely.
Once I do the check-ins which takes about 2 hours max, i refresh my body which includes brushing, drinking a glass of water, as you can guess, I do not take early bathe cos it's cold and my room is my office 😂.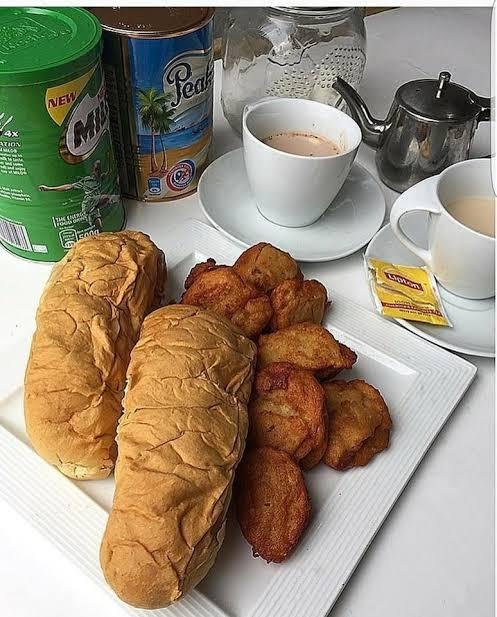 source
Most fun part of the day day is the breakfast, mostly taken late here, it's probably going extinct here in Africa based on some thoughts gathered over an analysis of "What percentage of Nigerians take breakfast as a necessity"?. Though a breakfast is supposed to get you ready for the day's work, i as a person do not take this as important as you will think it should be. Why right? I eat late at nights. So, my refreshing part of the morning is to empty my bowels and get the body set for new delivery coming down its way.
The picture above is the protein class of food taken as breakfast; Bread, milk, chocolate, beans cake locally called AKARA. That combo is so ravishing, enough to get my day started. If you'd like to know how to make AKARA, you can check it on YouTube.
source
It's as important as eating or taking water. I have found out that we look like what we build our body frames to look like. For people that devour large chunks of food without daily exercise, they end up with a large shape, that's not what I want to look like anyway. My body goals are to look fit, well, attractive and manly. So here's what I do;
Monday to Wednesday - 50 Push ups

Thursday to Sunday - max of 100 push ups
I may decide to break this routine into two, 25/25 for the first 3 days, 50/50 for the latter. With this, I have achieved 60% of the body goals mentioned above.
source
While i may repeat some of the activities discussed above, i do not forget to provide myself with some quality movie time. Netflix movies and series have been life savers times when browsing data is nearly or completely exhausted. Data rates are high, it could go as up as #1, 000 above or less depending on the size. I still think internet access in Nigeria should be a monthly unlimited subscription, but currently it is costly.
My latest series are Power, Money Heist; others include Harriet, A Fall From Grace, Jexi, 6 Underground and a host of other Hollywood blockbusters. My preferred genre of movies include Action, Crime, Thriller, Romance, Horror and Noir. A day can't go by without seeing a least a movie or two.
These are random stuffs i do which includes chats, Twitter, calls and some times play mobile games. Taking a nap is important to me so it's necessary for me to relax.
You would wonder if i am an introvert or not? I am a bit of an introvert/extrovert, depending on the situation of things.
Lastly, i listen to Pop music via streaming, TV Channels and downloads. Music is therapeutic to me, i listen to it a lot. My favorite Pop artist is Roddy Rich, he just got a new album : Please Excuse Me For Being Antisocial. If you're reading this, you should get it too. While this daily lifestyle may seem boring or less trivial, i enjoy every bit of it so much and someone out there may decide to give it a trial.
Sharing my evening moments on youtube, check
Care to share your day with us on #steem? Visit this link by @anomadsoul
Thanks for Being a Part of my Day