I took the jig that I made out of the CPVC pipe to my pottery class with me. I wedged a ball of clay and centered it on my wheel bat. After I centered the clay, U used the jug to open it up and it worked perfectly.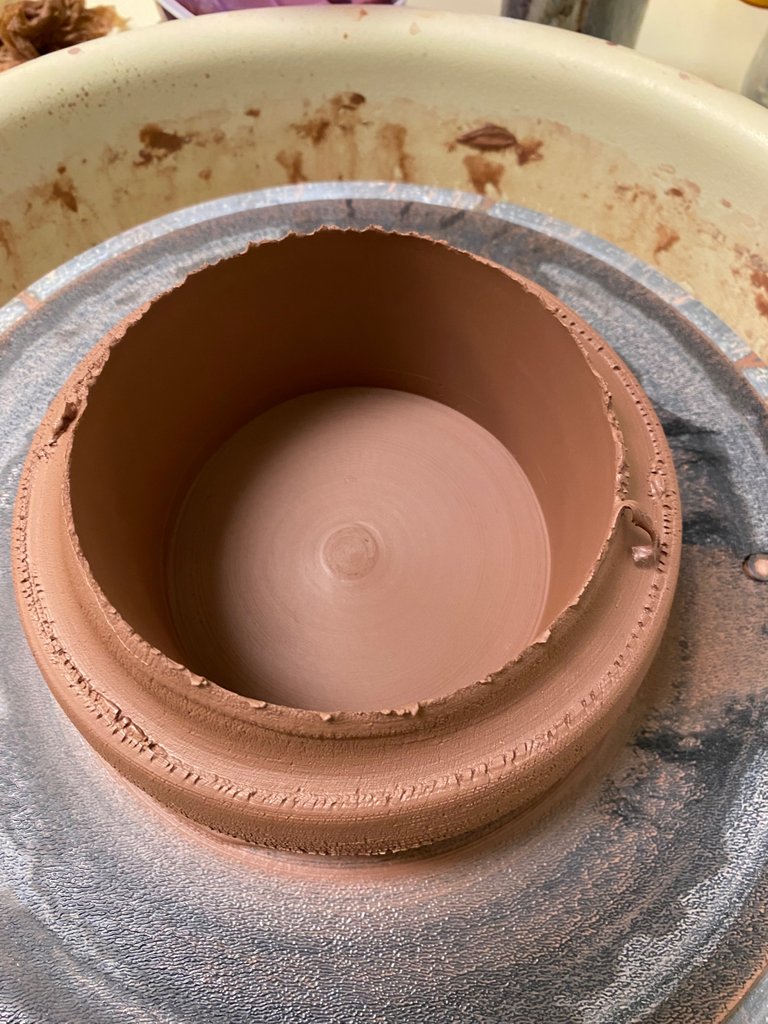 The vessel bottom was smooth and uniform in thickness. My pottery teacher was excited about the results and intends to use the jig as well. I still have to shape the pot and compress the top.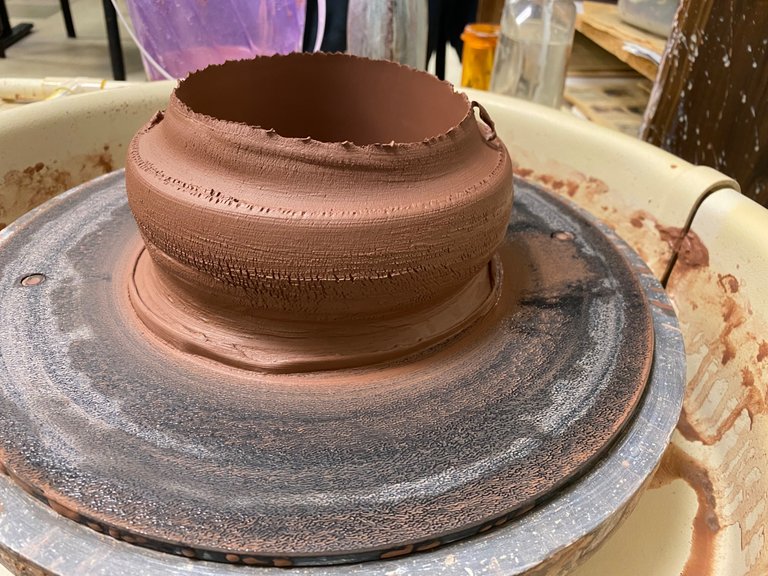 It took just a minute or so to open the pot and a few more minutes to work the pot.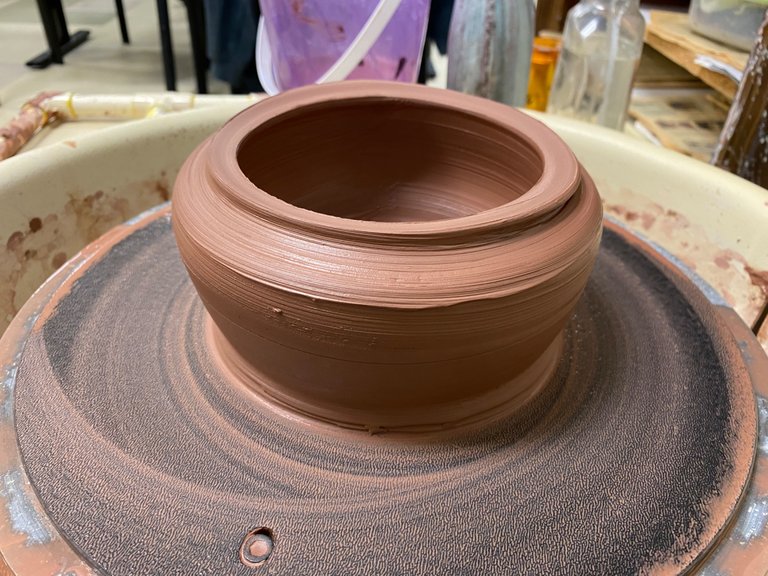 I sent a photo to my friend of my pot after using the jig since I also made her one too. She is coming to get hers as soon as she can manage. She said that the results were amazing.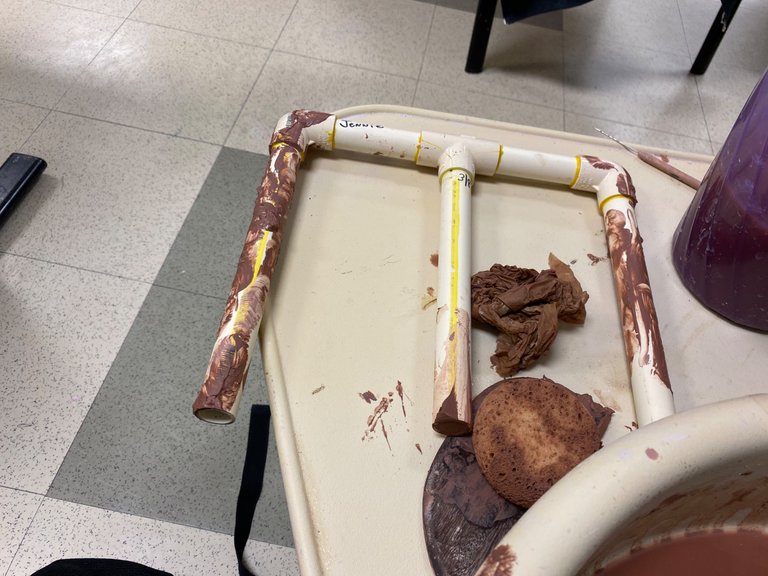 This jig only cost me $10.00 to make. I can't believe how much difference a simple tool can make.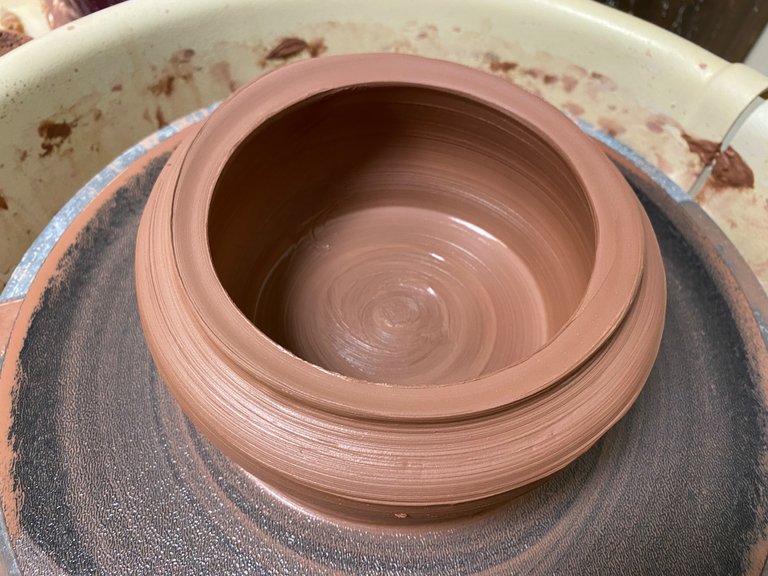 During my next class, I will incorporate some 3 dimensional designs on the outside of the pot.
Enjoy your day.