Ethereum price has become to be very positive at the moment sitting above the $160 zone and fundamentals are improving as the network gears up for proof of stake. Testnests are indicating that there are up to 1 million ETH already staked and more ETH is expected to be added with the Ethereum Foundation itself.
The minimum stake to become a validator in Ethereum 2.0 is 32 ETH and the yearly interest in staking rewards will be between 4% to 10%.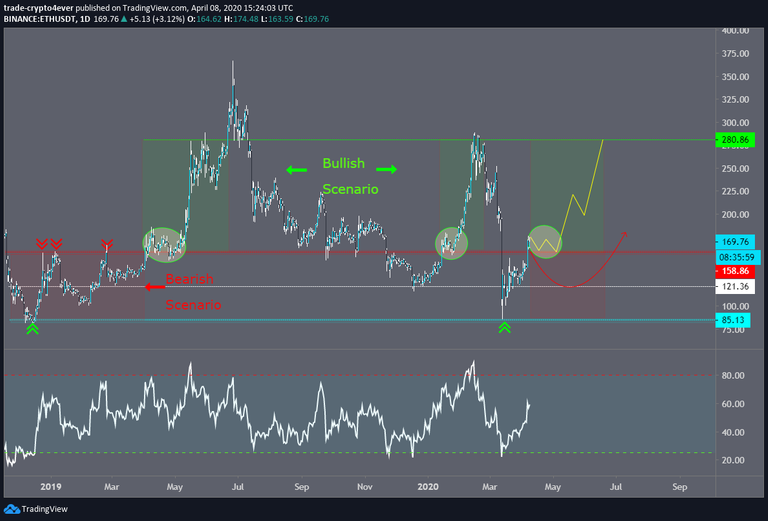 I would have liked to write more about it, but I don't want to make this post too long, so let's get back to our trading idea.

Bullish scenario:

For the moment, ETH looks very bullish to me because the price is above $160 and if you look at the chart above, you will see that in the past ETH was rejected multiple times from this area. For a better confirmation of the bullish scenario, I would like to see a nice consolidation above the $150 zone. ( pointed out in the green circles)
If we could see that, I think the next target for ETH will be around $280 or even higher. Details in the photo below.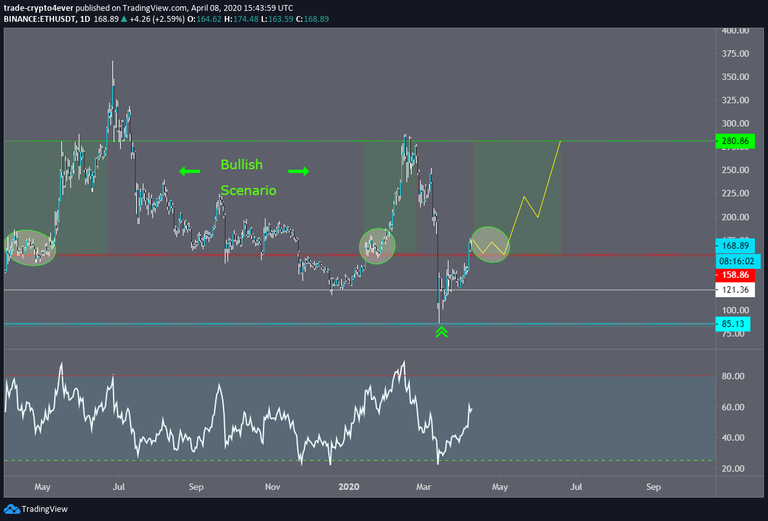 Bearish scenario:

If the price of ETH closes below the $150, I think that the bears will take control of the market and they will push the price back to 120$ support zone. ( you can see the same scenario that happened in the past in the chart below)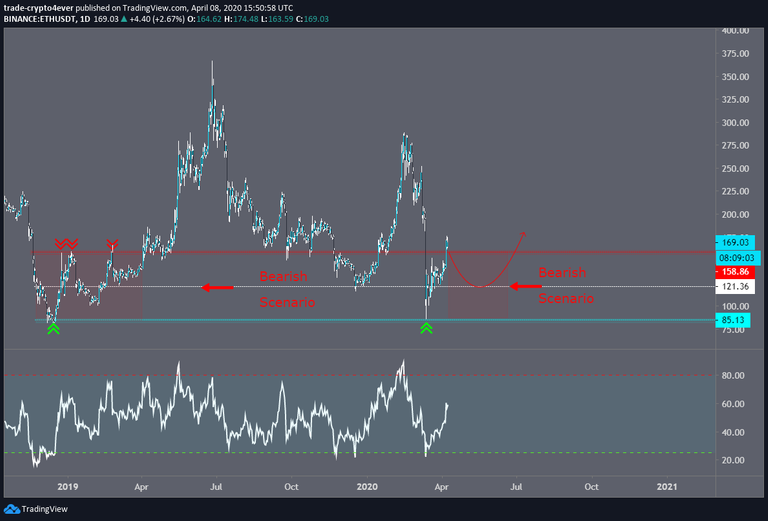 Conclusion:

Overall, I think we are going to see a retracement to the $150 level and when it gets there or I better should have said if ETH gets at that level, then, we can decide what to do next. All we need to do is patiently wait for the market to come back to us.

What do you think will happen next for ETH? It is going to go higher or we are going to see a retracement? I am looking forward to hear your opinions.
Feel free to leave your thoughts in a comment below.