On the 15th of October 1988,a son was born in Gelsenkirchen, West Germany– a certain third generation Turkish-German was born to the Özil clan in West Germany. His name is Mesut Özil. Turkish was his first language and attending preschool in a school heavily populated with Turkish immigrants aided it. Ofcourse, he also learnt the German language and is vastly known as a German today.

source
I know he got married in 2019,he's a Muslim, does some philanthropy,does some activism and his own sports logo. However,may I focus on Mesut the footballer, the King of assists, the man with the 20/20 vision, it seems he has eye balls all round his head. That his mien, with a drop of shoulder he can fool an entire defence and cut them open with an exquisite pass– IT'S AN ASSIST!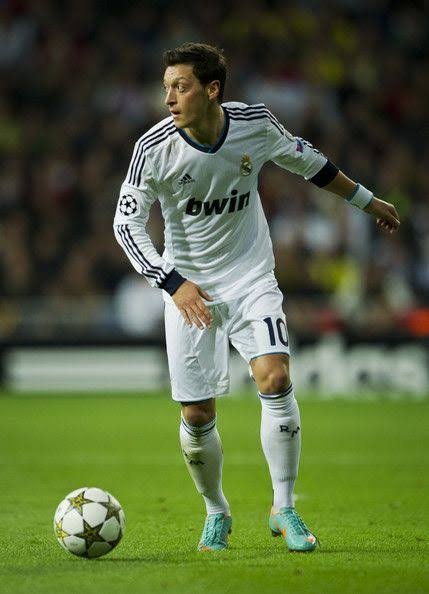 source
At a tender age of 20, he made his debut for the German national team. He holds the record for the most German player of the year award(five). Before then at an even more tender age of 18, he began his senior career with Werder Bremen then to Schalke04, then the big one Real Madrid in 2010, where he helped Madrid win a league title and ranked first in league assists for three straight seasons. It was a little step-down when he left for Arsenal in 2013. Even so his sign on fee of £42.5million(€50 million)made him the then most expensive German footballer in history. In England he broke assist records and helped Arsenal end their nine-year wait for a trophy– 3 FA Cups part of the story. These days he turns for Süper Lig club Fenerbahçe,he joined in 2021.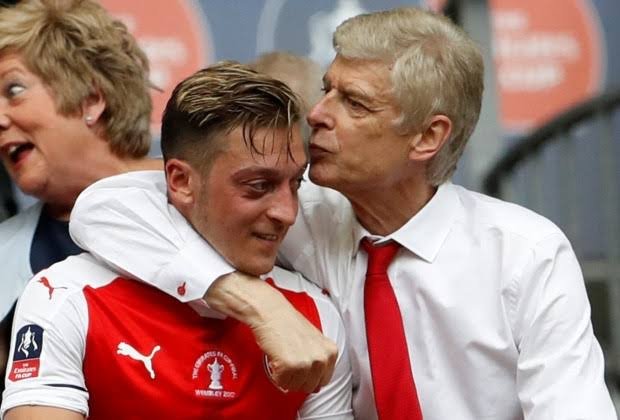 source
What can we say? Özil is famed for his technical skills, creativity, masterful passes and ofcourse his eagle-eyed vision. He's a versatile attack-minded midfielder, who excels in an advanced playmaking role, either as an inverted winger on either flanks, or as an attacking midfielder through the centre. Arsene Wenger was madly in love with him that he would indulge him, granting him extra days of rest when Özil wanted it. At a time Cesc Fabregas,one loved by Wenger, an Arsenal legend and former captain was to leave Barcelona and it was his pleasure to come back to Arsenal from whence he came to Barça (his contract also gave Arsenal the first option on his sale) but Wenger refused[an Ozil had been bought] and Cesc moved on to Chelsea. That's how Ozil can bewitch you.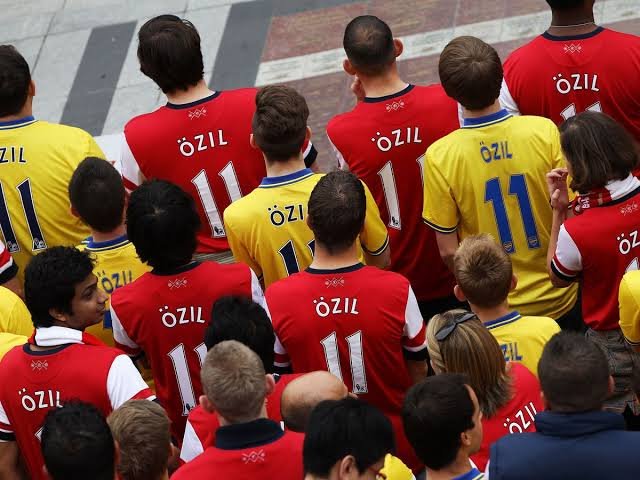 source
Özil aptly describes his style,saying that his technique and feel for the ball, belongs to the Turkish side of him,while the discipline, attitude and always-give-your-all, is of the German side.
"Özil is unique. There is no copy of him – not even a bad copy", said Jose Mourinho, who coached Ozil in Real Madrid. Horst Heubesch his U-21 manager, when Özil starred for the Germany national youth team,once said, "We in Germany are prone to rave about foreign players. We praise Wayne Rooney to the heavens, likewise Ronaldo or Messi. But we have our own Messi. Our Messi is Özil."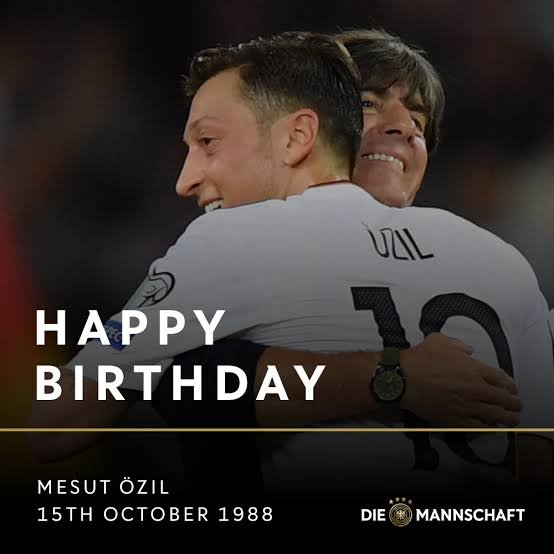 source
Mesut Özil is the only player in history who has been Top assist provider in Bundesliga, Premier league, La liga, Champions league,Europa league, Euro cup and World Cup.
Loathe him or love him shall we unite celebrate this footballing mystery,who is undoubtedly one of the best of this generation and wish him well on his birthday. Afterall isn't it better to celebrate one whilst he's alive?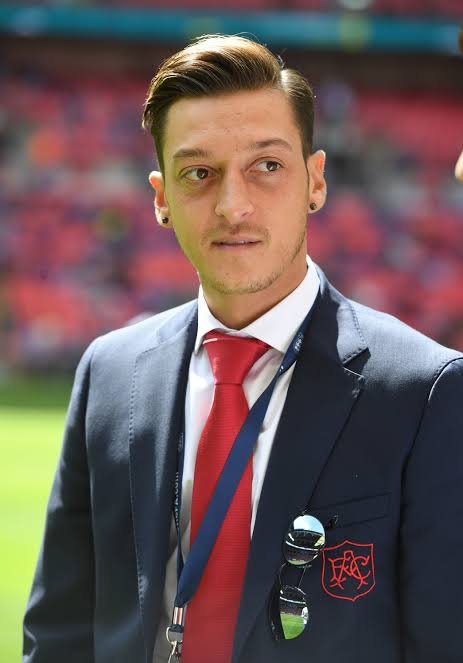 source
HAPPY BIRTHDAY SIRE MESUT ÖZIL.